Brian Hamburger: We have great speakers who didn't ask for anything in return.
Brooke's Note: The model RIA conference agenda allocation is pretty much 60/35/5. The 60% is filler how-to stuff from middling presenters. The 35% is general session feel-good stuff from stars far and wide who are entertaining and generally edifying. The five percent (if you're lucky) are the industry alpha dogs who give a sense of their decision-making, vision and attitude from a semi-insider perspective. RIAs, not surprisingly, like the latter, particularly if those big wheels get asked probing questions about their problems as much as their successes. That stuff from women and (mostly, it seems) men is exciting and it stays in the RIA memory. With so many conferences out there using the model portfolio, Brian Hamburger is trying to provide more burger and less bun. He's also providing more of a condiment that seems to run dry at events -- free time. He admits the supply of the latter remains constrained, pending further RIA feedback surveys. And, yes, I did get a response from Hamburger about being a conference organizer in the post-Fisher era and he gave a very interesting answer.
The MarketCounsel Summit is building on last year's success. Attendees pointed to super RIA-executive chats with Brian Hamburger as a high point — second only to the joys of mingling at the early holiday season event.
And, that's what they'll get this year in Miami, Dec. 9 to Dec. 12.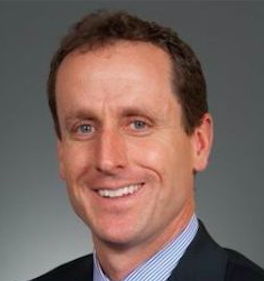 Hamburger, the event host and MarketCounsel CEO, is dialing back [but not ruling out] the addition of last-minute marquee names, like Tony Robbins or Mark Cuban of years past.
But for a more RIA-centric event this year, he's looking at precisely what attendees loved about past events. Mike Durbin was high on the list from last year, not only for his frank style, but also for his high-perched bird's eye view talk without robo-speak.. See: Mike Durbin speech spellbinds; David Kowach prompts head-scratching and Brian Hamburger-Dale Brown showdown has one tense moment at Market Counsel Summit
"Advice is now accessed through fintech startups – and I am surprised how little has actually changed until recently," Hamburger said. "But things are shifting and accelerating."
Three speakers at the top of he line-up are Joe Duran, Jon Beatty and Bill Crager who represent the RIA efforts of Goldman Sachs, Charles Schwab & Co. and Envestnet respectively.
One conference happening that Hamburger plans not to play off of is the Ken Fisher incident at the Tiburon CEO Summit. Imposing some sort of rules about what people should say on stage is really a band-aid that likely makes matters worse. See: How Ken Fisher's 'girl's pants' remarks set off an RIA-led tweet firestorm that became a slow-burn PR disaster that remains uncontained
"We will not follow the popular movement here which is to make Ken Fisher the poster child and scapegoat for all that's wrong in the industry," he says. "To do that would be giving all of the rest of us a pass. Ken Fisher is not responsible for the way this industry has handled these issues; we all are."
Rounding out the baseball team will be Mark Tibergien, Bryce Skaff and David Canter on one panel. Eric Clarke, Shirl Penney and Chip Mahan will deconstruct private equity and how it may be Faustian in the context of RIAs on another.
Though most of the headliners are men, Hamburger says there are plenty of women on the agenda. "Our faculty leads the industry ratios of men versus women," he says. Debbie Noury, Carolyn McClanahan, and Jenn Connelly are among the women speaker/panelists. Suzanne Siracuse is helping run a panel: Strengthening the Firm Through Diversity and Inclusion.
Rick Fleming, the Securities and Exchange Commission's (SEC) investor advocate, will speak -- and he comes as a critic of the SEC, particularly in the context of Regulation Best Interest, also known as "Reg BI."
"I find it interesting that somebody at the SEC can be critical of the SEC," says Hamburger.
None of the executives placed conditions on the interviews, Hamburger says.
Tracking strategic shifts
He adds that his firm accepts no pay-for-play related to speaker spots saying: "There's a place for that but...We don't need to do that. We have great speakers who didn't ask for anything in return."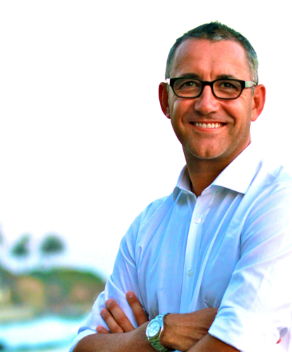 (That said, sponsoring the event does not preclude speaking and some event sponsors end up fielding sought-after speakers -- with Fidelity Investments and Orion Advisor Services being examples.)
The MarketCounsel CEO promises to ask probing questions that go to the massive strategic shifts underway at each firm . They're trying to harness the energies and straight-shooting of independents, while corralling all the efficiencies, scale and institutional marketing muscle of larger corporations.
"At what point do you reach the line where you are no longer independent?" Hamburger asks.
Ironically, Hamburger says he is struggling more to implement what attendees are most adamant about: More unscheduled time on the schedule to "network" -- namely to mingle, shmooze, reflect and sleep.
"People have said: 'I'm exhausted. It's a long day.'"
Insider baseball
Hamburger admits he was only able to sift an extra hour a day out of the schedule to present as playground recess. Much of that time will be seen in a later morning start to the onrush of the agenda, which is listed only in general terms right now.
Hamburger will definitely be raising the bar. Last year, Dale Brown, Peter Raimondi, Eric Clarke, Elliot Weissbluth and others helped round out a program that made RIAs who traveled to Las Vegas come away with what Hamburger says is the bomb: insider feel.
Hamburger says his RIA attendees average $800 million of AUM and tend to be principals rather than staffers at their firms.
"People say, 'I can pull up a YouTube," for how-to matters, Hamburger says. "I come for the insider baseball."
But don't expect Hamburger to call balls and strikes on how interviewees conduct themselves.
"This is also not about putting a muzzle on what people say from the stage," he says. "I think that's part of the problem. People sometimes think one thing and behave honorably from the stage. But the moment they are away from the lights and cameras, they make an inappropriate comment. Our role as leaders are to stand up for those outside of earshot; to address the problem at its source, not to encourage people to put on a stage persona. It's about calling people out for behavior inconsistent with an environment of acceptance."
---
Related Moves
January 15, 2020 – 2:42 AM
---
November 8, 2019 – 4:52 AM
---
---
---
Mentioned in this article:
---
---
---
Ryan Marcus
November 20, 2019 — 10:14 AM
Jeff. We'd love to have you there.
Jeff Spears
November 19, 2019 — 12:49 PM
If anyone can pull off this refreshing pivot it is Brian. While networking will always be important. The presentations need to shift from a "follow me". To a "have you thought about this" vibe.