Bill Crager: It's very hard to understand what happened. The word shocked breathtaking stunned don't describe it.
Brooke's Note: It had to be the most tragedy-freighted investor call that I have ever known. Jud Bergman meant so much to so many people, but perhaps not more than he meant to his Envestnet co-founder, Bill Crager, aside from Bergman's own family. Crager, who was charged with leading the meeting, needed to show both grace and optimism in the face of Bergman's and his wife's sudden death in a car accident. He did, when describing his longtime partner. "The incredible life force, incredible energy, incredible light they both offered our world, somehow, and devastatingly, ended. It's very hard to understand what happened. The words 'shocked,' 'breathtaking,' 'stunned,' don't describe it." But he also alerted investors that nobody should doubt the firm's "conviction" or its determined march. Gauging Envestnet's prospects is always hard because it keeps morphing to keep one step ahead of fee compression. That demands finding new markets where it can play middleman on a vast scale. Fortunately for Envestnet, Bergman left the company with a host of promising ways to do just that, while Crager -- and Stuart DePina -- more than measure up, with decades of experience in executive roles.
In the face of terrible misfortune, Envestnet interim CEO Bill Crager led his first Wall Street analyst call since co-founder, CEO and Chairman Jud Bergman's tragic death with a litany of favorable updates--and two pressing concerns.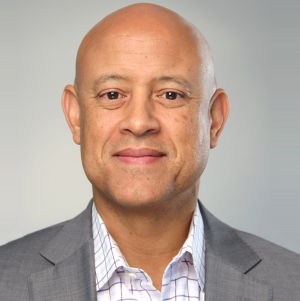 What Envestnet mostly needed to address on the call was the very different atmosphere of a company no longer led by its chief visionary in Bergman. See: Jud Bergman, wife Mary Miller-Bergman die tragically in San Francisco head-on car collision, stunning a devastated RIA business community
That brought the inevitable questions about whether the company was adrift and would need to be sold and who would step to the front of the line on leadership succession.
Crager admitted changes are imminent.
"We've been working with our heads down focused on making sure we didn't skip a beat and not taking our foot off the gas," he said.
"We've been very focused on continuing the momentum and actually trying to make sure that the marketplace understands and doesn't doubt our degree of conviction. I would expect that over the next couple of weeks months there'll be some clarification about the leadership of the firm."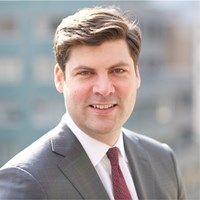 Devin Ryan, analyst at JMP Securities LLC, brought up the second elephant in the room.
"Some believe that outside interest in the company that an acquisition opportunity could increase. So I'm just curious how you would kind of address that possibility today under the circumstances?" he asked.
Crager assured Ryan his firm intends to carry the Bergman torch.
"We have a cohesion or a culture of collaboration," he said. Then added: "M&A is speculation really, and I have no comment at all on that."
Fee increases?
Envestnet reported good news about recently acquired Schwab PortfolioCenter; users have switched over to its own Tamarac software at a steady pace.
The Chicago-based outsourcer to advisors also signed a deal with Equifax to fill a void left when a Florida software firm withdrew from its Envestnet "credit" dealings and then sued. See: Jud Bergman admits Envestnet will be set back months, if not quarters at hands of Marc Kasowitz and his client, causing firm's shares to plummet
Though the Schwab deal is benefiting Envestnet, the upheaval is a windfall, as well, for other performance reporting providers, like FinFolio.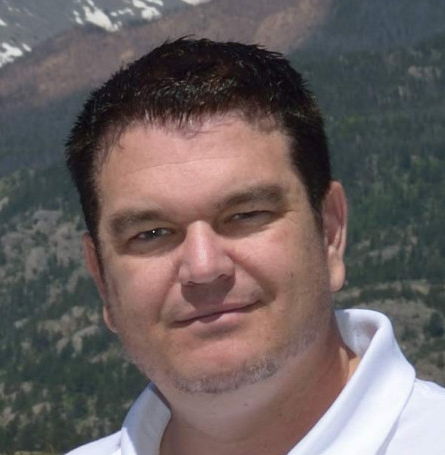 "PortfolioCenter has been our biggest source of new clients since they sold, more than the next three legacy systems combined," says FinFolio CEO Matt Abar. "Every PC user we talk with is worried about the price going up." See: Schwab PortfolioCenter sale to Envestnet signals open season on 2,300 RIAs in the deal; Orion bags six; 'Why didn't Tamarac call me?' some ask
Orion Advisor Services is experiencing a similar lift in conversions from PortfolioCenter -- without doing any formal deal with Schwab, according to its CEO Eric Clarke.
"I did some data mining and we've seen similar opportunities in converting PC firms, with just under 75 firms converted year-to-date with several more in the pipeline. Certainly [it] picked up in momentum once Schwab made the announcement that they were exiting the business," Clarke says.
Not that anything is easy in a competitive market. Abar says that when his smaller firm beats Tamarac, it needs to convince RIAs to look beyond price.
"We've seen some extreme discounting," he says. "Tamarac offered one of our joint prospects three years for free. FinFolio tries not to compete on price, our product is better and most advisors see discounts through the lens of a 20-year relationship."
Extending its reach
Envestnet still tallies one in the win column, says Joel Bruckenstein, producer of the Technology Tools for Today conferences.
"I think that if they were able to convert 100 advisory firms to Tamarac it was a great success."
It also helps revenues. The PortfolioCenter acquisition (February 2019) added $2.4 million to Envestnet's revenues versus $11.5 million from its MoneyGuidePro purchase (March 2019) for the three months ended Sept. 30, 2019, according to the company's earnings release.
Envestnet also is working to extend reach with loans and credit decisions -- albeit not quite what it initially reached for.
"Equifax will use our aggregated data for a new credit decisioning solution," Crager said.
"This will empower people to enhance their credit data as they establish themselves as strong candidates for loans and other services. We continue to be bullish on the opportunities in credit decisioning and this is a very good step toward achieving the opportunities that we see ahead."
Enamored
Envestnet had to go in a different direction after its relationship with FinancialApps crumbled.
Under the original imagining, Envestnet and the Fort Lauderdale, Fla., company would team up to create a killer lending app that could divine a consumer's credit rating.
In that pairing, FinancialApps had the magical data sifter, and Envestnet provided the data by dint of its Yodlee data trove.
The relationship soured when FinApps become aware that Envestnet was doing an end-around in October 2018, according to a lawsuit. That month, Equifax Inc. (a credit bureau that directly competes with Risk Insight) announced that it had entered into a deal with Envestnet's Yodlee unit.
Equifax said it would use Yodlee to "simplify the mortgage loan process by making it easier for lenders to derive insights from borrowers' financial data." See: Entrepreneurial firm hits Envestnet with $100-million lawsuit for alleged Yodlee 'Trojan Horse' scheme used to steal proprietary technology
Envestnet is indeed enamored with the sheer scale and broader capabilities of Equifax, according to Stuart DePina, Envestnet's chief executive of envestnet qata & analytics. See: Jud Bergman admits Envestnet will be set back months, if not quarters at hands of Marc Kasowitz and his client, causing firm's shares to plummet
"We ended up abandoning our initial approach, and we decided to go down a different path and a different route," he says.
"One of the great benefits that we have in ending up where we ended up was the Equifax sales organization and distribution channel is much greater than we would have been able to accomplish on our own."
Envestnet stock got a nice bump in today's (Nov. 14) trading. It closed up 82 cents or 1.28% at $65.09 on a day when most indexes were lower. Shares are trading to the high side of its 52-week range, $46.57 to $73.94.
The company announced today it has joined the Advisor Innovation Labs (A.I. Labs) platform. The integration allows clients of A.I. Labs to access MoneyGuide tools through a single portal, making MoneyGuide more accessible to clients.
---
---
Mentioned in this article:
Envestnet | Tamarac
Portfolio Management System, CRM Software, Trading/Rebalancing
Top Executive: Stuart DePina
---
---
---