Jim Shanahan: As we begin to de-lever in 2020, with the goal of operating within a range of 3.5x to 4.5x, we will balance growth with managing our capital resources.
Brooke's Note: The question I hear over and over about Focus Financial is whether or not it is in a box. The company admits that both its "organic" growth and its "inorganic" revenue growth depend largely on doing deals and deals generally require borrowing money. With deal prices near all-time highs, the demand for leverage is also fairly unprecedented. The company is at the top end of the debt ratio -- 4.3 or more -- that it can sustain. But the Focus chief financial officer is assuring investors his firm can cut debt and grow. Much of the strategy, CEO Rudy Adolf adds, relates back to his firm's chief "value proposition" of having partner firms do deals. Those firms have less debt fat and can make RIA "tuck-in" purchases where prices are less lofty and that tend to take better. If necessity is the mother of invention, maybe that value Focus proposes can take in 2020. Were Focus to focus tuck-in deals, (and less on financial engineering of mega-deals) it could plausibly get out of the debt box and also get its shares swimming back to the ocean surface after falling dramatically from its IPO day. Adolf will be tested.
Focus Financial will go on a debt diet, get its partner firms to do most of the rolling up and won't repeat anytime soon the capital expenditure spike that popped up on the Q3 report. Promise, said its chief financial officer on Nov. 10 to Wall Street analysts.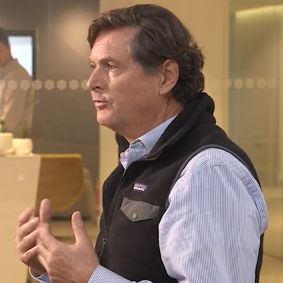 Focus poured as much as $14 million into a build-out of sweet new offices at the Manhattan headquarters.
The plan could change if the RIA M&A supermarket proves too tempting to resist, according to CFO Jim Shanahan.
"We anticipate that our net-leverage-ratio will remain essentially unchanged at 4.3 times from Q3 to Q4," Shanahan revealed.
"We intend to de-lever gradually, starting in 2020 as we execute against this solid pipeline and satisfy earn outs associated with the transactions we have closed in the past and plan to operate with a net leverage ratio between 3.5-times and 4.5-times."
The underpinnings of Focus debt dieting--without losing revenue muscle mass--is based on quarterly revenues of $316.6 million, reflecting year-over-year growth of 34.3% as of Sept. 30. It also reflects a presumed organic revenue growth rate of 22.4% year-over-year.
Telling metric
But the way Focus defines "organic" is so unconventional it should not fully assure investors it can pull of the juggling act it proposes, according to Karl H. Heckenberg, CEO of Emigrant Partners, LLC.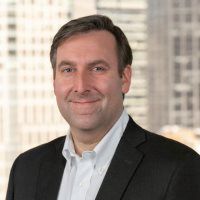 "Not sure I would tout 22% "organic" growth number as it encompasses tuck ins and market appreciation," he says.
"The more telling metric is the 7% growth for the 20 firms who have not done deals. If you take away market appreciation it gives you a better sense of how those firms are trending from a net-of-market perspective."
Indeed, Focus Financial has an asterisk on its organic growth calculation of 22% that reads in part:
"Organic revenue growth represents the period-over-period growth in revenue related to partner firms, including growth related to acquisitions of wealth management practices and customer relationships by our partner firms and partner firms that have merged."
Historically, most firms have considered acquired revenues to be "inorganic." Organic growth is generally regarded as revenue increases derived from adding new customers, or more sales to existing customers.
Soaring prices
"We have a strong pipeline and when [we] kind of put all these together, we'll start to de-lever within this range over time," he said.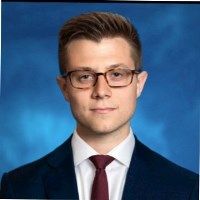 To Heckenberg, it seems that the Focus message is mixed.
"The leverage ratio is about the same [from quarter-to-quarter]. But if you factor in the [M&A] growth they have had, it's actually up. I would assume their expectation of de-levering in Q1 of 2020 is based on their [shrinking] pipeline."
Indeed, many roll-ups are fishing in a smaller pond of $1-billion-plus AUM RIAs currently because demand is sending deal prices soaring.
But Adolf counters that much of that competitive demand is from private equity buyers that aren't attractive to sellers regardless of how much they bid.
"Private equity... is probably what you're thinking of, right now," he says. "They have significantly increased their presence in this industry, but they are temporary capital."
He added: "Quite frankly you want to have access to a long track record of value-added programs and you want to access to capital. Focus is the only game in town. There is nobody else who has this value proposition."
One-time event
Despite a heavy debt load, Focus wasn't above laying down significant cash for swank office space in a 29-story building located in Midtown East at 875 Third Ave.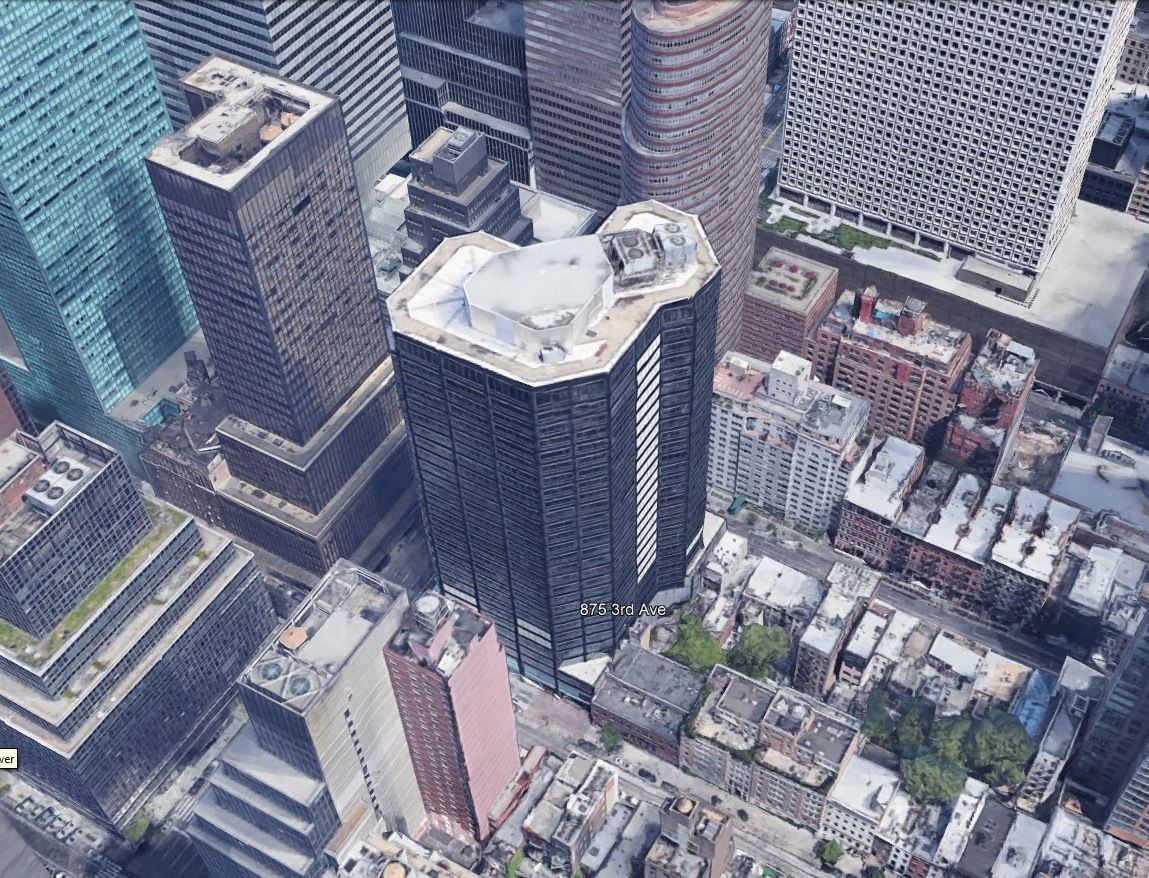 The Class A office and retail space was originally developed by Robert Gladstone in 1982, and possesses a unique design with three sets of internal tenant atria creating gracious double height ceilings on some floors, according to its website.
The expenditure was unearthed by sharp-eyed, KBW financial analyst Kyle Voigt, who noticed a weird spike in Q3 capital spending and asked the CFO to help explain it.
"Yes. Thanks Kyle," Shanahan said. "As I mentioned on the last call, we moved our corporate headquarters in New York in July, and so the CapEx cost was sort of elevated in the Q2 and Q3 time frame as we did that build out, and then they'll sort of normalize down to more historic levels starting in Q4 forward.
Voigt offered a neutral: "Got it."
Adolf jumped in to offer further assurances to Voigt -- letting him know that the splurge on spiffy offices was outside the firm's character.
"Just generally our model is extremely CapEx light," Adolf said. "It was just this one-time event really for corporate headquarters, which is now under a very long-term lease."
Though the specific cost wasn't noted on the call, on the cash flow statement, capital expenditures (called "purchase of fixed assets") were $20,758,000 for the first nine months of this year, versus $6,326,000 for the same period last year (first nine months of 2018).
So "CapEx" increased by $14.4 million.
Also, on the Focus balance sheet, fixed assets net of depreciation were $40.2 million as of Sept. 30, 2019, versus $24.8 million as of Dec. 31, 2018.
One industry observer who asked not be named said the company likes to project a Wall Street style epitomized by the corporate jet its CEO uses to get around the United States.
Adolf actually owns the aircraft, which he acquired without corporate resources, according to an SEC filing. The company reimburses him for "certain costs and third-party payments associated with his use of his aircraft for business travel." The company also pays the pilot on business flights.
The expenses have ranged between $600,000 and $800,000 a year between 2015 and 2017, according to the filing.
"Given the geography of our partner firms and prospects, we believe the use of the private aircraft creates efficiencies to enhance Mr. Adolf's productivity and the Focus LLC staff who accompany him on business trips," the SEC filing said.
Still humming
Focus stock (FOCS) slipped in today's trading to close at $26.26, down $0.25, or 0.94%, on a day when the NASDAQ eked out a small gain. It spiked 10% after Q3 results were announced last week. Shares have traded between $19.05 and $40.36 over the past 52 weeks. See: In wake of Goldman Sachs presentation, Focus Financial shares hit new lows, analyst compares RIA rollup to GM's ill-fated Hummer H-1
The leverage ratio -- which measures debt as a multiple of Ebitda, or earnings before interest, taxes, depreciation, and amortization -- rose to 4.3, a result of Focus taking equity stakes in three new partner firms, Focus explained on the call.
Rudolf said that the new partners– Williams, Jones & Associates, Escala Partners, and Altman, Greenfield & Selvaggi or AGS – would add more than $90 million of incremental annual revenue and $29.4 million in adjusted Ebitda.
The company's stock hit a high last fall before heading south. The company went public last July. See: Focus Financial IPO pays off for KKR and Stone Point, after all, by hitting price mark, plus an investor 'pop.' Now, on to the less glamorous task of paying down debt
---
Related Moves
February 6, 2021 – 2:39 AM
---
---
Mentioned in this article:
---
---
---
Acks Toogrind
November 14, 2019 — 3:20 PM
Another excellent read! Maybe next week we can get some quotes from other objective sources such as Adolf's childhood rival or his scorned former cleaning staff.
place for my clocks
November 14, 2019 — 3:12 AM
Austrian Consultant Rudy needed a very expensive office for his clock collection and an office for his two jet pilots and his music son who has been on the payroll and getting bonuses since the failed IPO searching for China RIA. firms to buy with no success.
FAA
November 14, 2019 — 12:15 AM
Good luck with that- hard seeing tho.