Focus Financial CFO admits firm needs to 'de-lever' and assures analyst $14-million splurge for posh new offices won't soon repeat
Jim Shanahan say his New York-based roll-up will attempt to get to 3.5 debt-to-equity ratio and critics wonder whether that is signal of weak pipeline of deals
Jim Shanahan: As we begin to de-lever in 2020, with the goal of operating within a range of 3.5x to 4.5x, we will balance growth with managing our capital resources.
---
Related Moves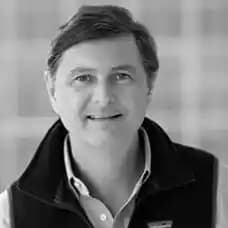 August 13, 2022 at 12:39 AM
---
February 6, 2021 at 2:39 AM
---
---
Mentioned in this article:
---
---
---
FAA
November 14, 2019 — 12:15 AM
Good luck with that- hard seeing tho.
place for my clocks
November 14, 2019 — 3:12 AM
Austrian Consultant Rudy needed a very expensive office for his clock collection and an office for his two jet pilots and his music son who has been on the payroll and getting bonuses since the failed IPO searching for China RIA. firms to buy with no success.
Acks Toogrind
November 14, 2019 — 3:20 PM
Another excellent read! Maybe next week we can get some quotes from other objective sources such as Adolf's childhood rival or his scorned former cleaning staff.