Brad Armstrong: Now, there are more than 100 employees and that usually warrants a different partner for a different stage of the journey.
Brooke's Note: What ever happened to Convergent Wealth and myCFO and what is Emigrant going to do with the old Hurley investments when they ripen and who is going to buy them? This article about one deal answers a bunch of those questions. Everybody is living fairly happily ever after -- under assumed names in post-startup protection locations.
Lovell Minnick Partners jumped into the RIA game with both feet by purchasing Pathstone Federal Street and giving a post-Mark Hurley Fiduciary Network a big payday to finance new deals.
The Philadelphia-based private equity firm made this big investment after strolling in the RIA arena since 1999 with $3.3 billion of investments in 50 firms, including AssetMark, National Compliance Services, HD Vest and First Allied. See: Private equity firm acquires First Allied.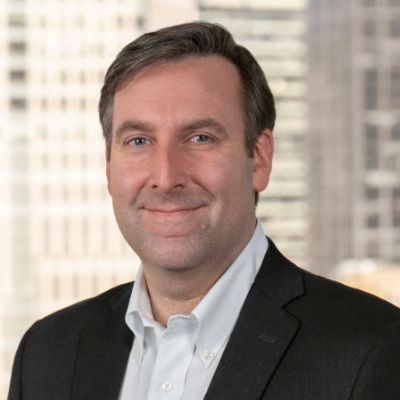 Financial terms of Lovell Minnick's Pathstone purchase were not released.
What put Pathstone, which manages $9 billion and oversees an additional $6 billion of assets, into Lovell Minnick's wheelhouse was the RIA's critical mass and its own blueprint for taking firms of such scale to the next level.
"Now, there are more than 100 employees (112 staff, ADV says) and that usually warrants a different partner for a different stage of the journey," says Lovell Minnick Partner Brad Armstrong. "I think we have a certain knack and formula for helping companies at their stage get to the next one."
Pathstone made news in 2016 when it stepped into the breach to buy a reeling Convergent Wealth Advisors. The $9.4-billion Potomac, Md.-based RIA had fallen to $3 billion by the time of sale. See: City National sells off salvaged remains of Convergent Wealth Advisors, but not before Convergent sheds nearly $7 billion of AUM
Upping stakes
Pathstone, founded in 2010 from the remains of Harris myCFO, purchased Boston-based Federal Street Advisors Inc., an RIA with $3.7 billion in assets in 2016. Pathstone was fueled will an army of assets to start, thanks to bringing so many people and clients over form Harris myCFO. Pathstone started with 19 employees serving 19 ultra-high net worth families.
Pathstone had $12.8 billion advised as of Dec. 31, 2018. This figure reflects the $3.7 billion in discretionary and $4.8 billion in nondiscretionary regulatory assets under management, totaling $8.5 billion. That's in addition to $4.3 billion in supplemental client assets advised or report on, the ADV2 states.
Pathstone kept the majority of Convergent staffers after the purchase, which many presumed to have fire-sale aspects.
"I'm not sure about the assets but I know that they kept a healthy amount of employees post acquisition," said Steve Lockshin, founder of Convergent in 1994, via email. He says he is unsure how many assets were retained.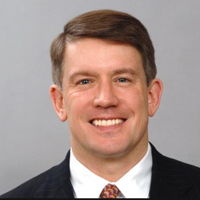 According to published reports, Zier was found dead on Oct. 15, 2014, after Convergent compliance officials confronted him about losses racked up in an undisclosed fund he ran on the side for family and friends.
Now Lovell hopes to lock down the staff by upping their stake in the company.
Previously, one-third of the staff, or 32 employees, were owners and now nearly half, or 48 employees, are owners. The firm employs 112 for 300 clients.
"It's a high-degree of ownership, and it's fairly broad-based. We look for that economic alignment in any and all of our investments," he said.
Cashing out
Pathstone charges both as a family office and as an investment manager. Pathstone's family office service-fees are negotiable, but the full range of services generally range from $100,000 to $500,000 on an annual fixed-fee basis, or from $300 to $800 on an hourly basis, the ADV says.
As an investment manager, it charges 90 basis points with discounts for amounts of more than $5 million.
For "platform access," Pathstone charges 25 basis points. Institutional fund managers pay 50 basis points up to $10 million of assets, with discounts thereafter.
It'll take assets from portfolio management services to individuals, high net worth individuals, charitable institutions, estates, foundations, endowments, family partnerships, corporations and other business entities and trusts, generally applying a $2-million minimum.
Emigrant is happy to cash out of Pathstone because it has smaller RIAs on a steeper growth path, says Karl H. Heckenberg, CEO of Emigrant Partners LLC, which took over for Fiduciary Network LLC
"Looking ahead we are focused on redeploying capital to some incredible new firms in our pipeline and continuing to support and expand our amazing existing partnerships," he said.
Armstrong likes his firm's starting point. See: Lovell Minnick sinks more capital into TurboTaxifying the RIA compliance market, with roll-up of NCS; but Brian Hamburger and other free-standers see no threat
"This is not a highly leveraged company," he says. "They have modest debt on balance sheet. We're not big consumers of leverage.
"We're excited that we get to make a meaningful investment and have a lot of capacity to support them. They'll find ways to expand their business."
Heckenberg is pleased to leave upside on the table.
"They have performed at the very highest level in the multifamily office space and we wish the team continued success as the company moves to its next phase of growth."
---
Related Moves
November 22, 2018 – 12:07 AM
---
---
---