Rob Foregger: Moving beyond the target date fund ... that's the vision ... they're now antiquated.
Brooke's Note: Nobody, it seems, can rival Vanguard Group in the target date fund (TDF) category. It owns the $2 trillion market. But the introduction -- by Vanguard itself -- of a robo-advisor that could do more than the set-and-forget funds for less money spent in fees offers tantalizing scenarios for cannibalization and a reinvention of the 401(k) market. See: Vanguard Group signals launch of long-anticipated -- vanilla as hell -- dirt cheap, perhaps 'clunky' robo-advisor, but Schwab, Fidelity should worry, nonetheless, analysts sayVanguard writ large has an honorable mission of bringing good quality at a cheap price. But it also has the implicit mission, too, of surviving and keeping the 'deep state' in Malvern, Pa., employed. So if it is proactively launching an offensive against itself, there may be other factors driving its actions -- like the footsteps of competitors. With his periscope up, Oisin Breen found out there are plenty of ships on the sea looking to disrupt Vanguard in 401(k) automation. But maybe those have already caught Vanguard's attention, and so, here we go.
Major 401(k) players, including Boston's Fidelity, Dresher, Pa.'s Ascensus, and Chicago's Morningstar, have all rolled out automated robo-advisors that could spell the end of the $1.77 trillion target-date fund (TDF) market.
Even Vanguard, keeper of the citadel with more than one-third of TDF assets under administration, sees the handwriting on the wall. It told the Securities and Exchange Commission (SEC), last week, it will soon roll out its own pilot robo-advisor.
Analysts and industry observers interviewed by RIABiz now see the mammoth TDF market as a vulnerable target hiding in plain sight. But others say the equivalent of an abacus compared with the latest technology-driven investment solutions is unlikely to crumble overnight.
Some 70% of all new net asset flows into the 401(k) market go straight to TDFs. Therefore, the potential asset haul just beneath the water is mouth-watering, amounting to half of all RIA assets.
But TDFs would be laughed out of town if introduced today, says Daniel Wiener, chairman of $5 billion AUM, Newton Mass.-based RIA, Adviser Investments, via email.
"The notion that two, say, 45-year-olds at the same company with the same job, same salary, same prospects for job growth should invest identically based solely on their age, when one might be married with kids and a mortgage and the other might be single and, oh, slated to inherit a goodly sum from aging parents, is totally bankrupt," says the long-time observer of Vanguard's market strategy.
"The gloss has really come off [TDFs] ... though Vanguard would never say that, given [its] strength in that arena," he adds.
Yet, Vanguard may have said as much by launching a cut-price workplace robo-advisor that could prove to be a radical improvement on TDFs for roughly the same price.
But the case against TDFs is by no means cut and dried, says Donald Luskin, chief investment officer for Parsippany, N.J.-based consultancy Trend Macrolytics, via email. See: Jim Lauder rebuts RIABiz article on the failure of target date funds.
Illusion of precision
Luskin and Cantor Fitzgerald's Larry Tint created TDFs in the early 1990s when the pair were both at Wells Fargo.
In 2006, the government passed the Pension Protection Act. The measure allowed the auto-enrolment of TDFs into defined benefit plans, which sent the market for the funds surging nine-fold. In 2008, just $158 billion was held in TDFs.
"The glitzy allure of robo-advisors is probably going to grab some market share from TDFs -- or at least deprive them of some of the market share growth they would have had ... [but] there's such a thing as an illusion of precision," Luskin explains.
"The more you customize the more the benefit of further customization evaporates, because you quickly get into enormous imprecisions with the estimation of your personal variables," he adds. "TDF's are at the sweet spot of customization. Not too little, not too much."
Unlike standard mutual funds, TDFs hold multiple asset types and change allocation and risk tolerance over time. Moreover, with TDFs. plan participants do not need to choose or rebalance their own investments.
In that regard, TDFs act more like a robo-advisor, with some of the outsourced aspects of a TAMP.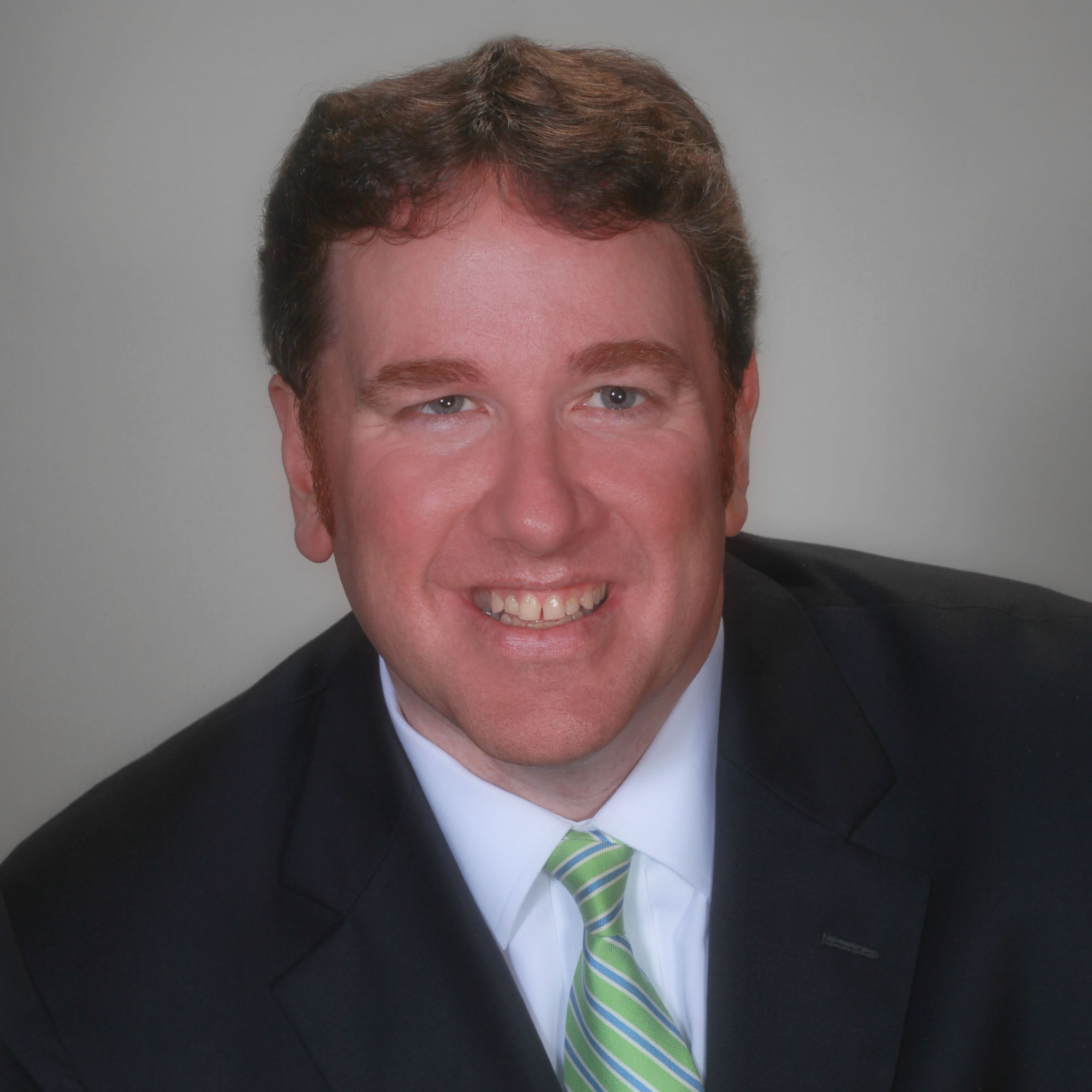 Any firm trying to leap beyond TDFs is also likely going to have to figure out a way to overcome a major hurdle, namely TDFs have auto-enrollment and [robos] don't, says Chris Brown, founder and principal of Newton, N.H.-based Sway Research, via email.
"[Assuming these robos] won't be something that can be auto-enrolled into, overcoming participant inertia to act and sign-up ... is a tremendous challenge," he explains. "Leading the participants to the water is one thing, getting them to drink it is another thing altogether."
Some skepticism is necessary, agrees David Blanchett, Morningstar's white paper guru, and head of retirement research, via email. "It will likely be years before there is any kind of meaningful shift away from TDFs."
"[TDFs] aren't dead by any means, but [they] certainly [lack] the ability to tailor needs to clients depending on how far down market you really go," says Dennis Gallant, senior analyst at Boston-based consultancy, the Aite Group.
Blunt instruments
"[They're] a Big Mac for the investor, except you can't even take off the pickle or get it without mayonnaise," Wiener quips. "Most people think it tastes okay and will take it as is, but that doesn't make it good for you." See: Why target date funds fail in the one area they're supposed to succeed -- downside protection.
TDF fees range around the 50-basis-points, except for Vanguard, where they're at about 15 basis points.
What supports these fees -- in theory -- is that portfolio management, rebalancing and asset management get rolled into one packaged product -- along with an implicit fiduciary protection for the selling broker.
In fact, TDFs remain blunt instruments in a now surgical world where scalpels come cheap.
Vanguard's robo, for instance, will cost 20 basis points, come equipped with planning software and the theoretical ability to adjust on the fly. TDFs, by contrast, are more like programmed cruise missiles beyond recall without massive intervention.
"One of the many limitations of TDFs [is that] there's no retirement planning, simply an age-based portfolio that glides down equity risk as the participant gets closer to retirement," says Rob Foregger, co-founder and executive vice president of Chicago-based B2B robo-vendor, NextCapital, via email.
"Moving beyond target-date funds to a personalized offering, that's the vision ... [they] were a great invention twenty years ago, but we believe they're now antiquated," he adds.
Robo riot
Although Vanguard's decision to launch a dirt-cheap "pilot" 401(k) workplace robo-advisor initially drew analyst attention to TDFs last week, many firms are primed to pounce.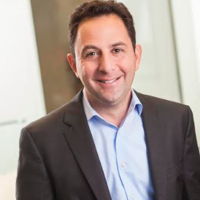 Vanguard's robo-move comes hot on the heels of a partnership revealed late last month between Dresher, Pa.-based Ascensus and NextCapital. The latter tools up Ascensus clients with the kind of automated planning and asset allocation capabilities Vanguard just announced.
In fact, the potential face-off between firms pushing automated retirement planning products isn't just limited to software firms, market giants, or administrators like private-equity backed Ascensus.
On Sept. 27, Peter Mallouk's $42-billion RIA, Creative Planning, in Leawood, Kan., announced it had its own automated player in the 401(k) game, after it purchased America's Best 401(k). See: Jilted once, Creative Planning gets Personal Capital's former 401(k) company, simplifies its ADV and cuts a remaining Tony Robbins thread in the bargain
Boston, Mass.-based Fidelity Investments also has a foothold in any possible post-TDF world.
It revamped its workplace 401(k) service, Personalized Planning and Advice, last year. This service combines financial planning and advice with managed 401(k) and 403(b) plans that adapt as risk-levels and goals fluctuate. See: After 'a lot of flak' Fidelity Investments does a study and pledges to change how it manages its $170 billion of target date funds.
Morningstar, which manages $147.6 billion in workplace retirement assets, and a further $69.4 billion in investment assets, launched a fresh 401(k) service for RIAs in April. The system combines automated advice with model portfolios, again, customized to changing risk-levels and goals.
Simply put, there's a soft underbelly to TDFs, and it's ripe to be taken advantage of, says Blanchett.
"TDFs, by definition, can't be the optimal investment for all participants," he explains. "As the cost of personalization continues to decline I think it is likely that more plan sponsors and investors will seek 'robo" solutions.'" See: Morningstar finesses a DIY planning hack for Workstation; Black Diamond is also trying finesse to counter the continuing planning software grab.
Tipping point
Vanguard's salvo could act as a tipping point for the transition away from TDFs, says Foregger. "[It's] a clear statement that the future ... will be via technology-driven personalized managed advice, not target date funds."
"Even if the TDF is built with the specific demographics of the plan in mind -- a custom TDF -- there are still going to be cohorts of participants for whom it isn't ideally suited," he explains.
"Vanguard could very well be in a position to eat their lunch and dinner," agrees Wiener.
By providing more value at lower costs, Vanguard is taking on rivals [like] Fidelity and Schwab -- and their advisor networks -- directly, and it's good timing, says Will Trout, senior analyst at Boston-based consultancy Celent, via email.
"Schwab is reeling from the recent Fed interest rate moves, which impact Schwab's bank-driven model ... and unlike Schwab, Fidelity, TD Ameritrade and others, Vanguard doesn't have to worry about getting complaints from its captive advisor network."
---
*Data from Sway states that Fidelity holds the number two position in the TDF market with $245 billion in assets under its management, and a 13.9% marketshare. T.Rowe Price comes in third, with $223 billion and 12.6%; BlackRock is fourth with $150 billion and 8.5%; and American funds is fifth with $104 billion and 5.9%.
---
---
---
Mentioned in this article:
---
---
---
BRUCE
October 9, 2019 — 2:36 AM
Lots of handwaving, no data. If these unspecified tailorings were making a difference and not just noise to sound like the advisor was adding value, then we'd already see a migration to these services as advisors would be touting their great results. Robos will be great esp for the younger crowd as it fits how they like to do business but that is about it. My early 20s kids are rocking s&p500 index funds as TDFs seemed like such a silly idea given their long investment timelines.
PB
October 9, 2019 — 9:45 PM
This article was really clunky. It took you a lot of words to convey very little information. Write better.
Ron Surz
October 9, 2019 — 3:24 PM
Oligopolies are only good for the oligarchs. One of the disadvantages for consumers is stymied innovation.
brooke
October 9, 2019 — 5:51 AM
'Robo' is the mots juste until the universe affords a better one. :)
Naverno
October 9, 2019 — 3:21 AM
Robos? Maybe you should learn to use correct words first.
Ron Surz
October 8, 2019 — 2:32 PM
One-size-fits-all is a failed model for beneficiaries, but not so much for the Big3 TDF oligopoly. Personalized target date portfolios, rather than commingled mutual funds, address this problem, but in 401(k) land they are Managed Accounts, a not very popular QDIA choice. the other TDF problem will manifest soon. They've become riskier, and will harm beneficiaries in the next market decline. Older folks will suffer the most. Vanguard is savvy to cannibalize their own business because others will.
---