Jud Bergman: 'I was a reluctant entrepreneur. There was never an 'aha' moment, just a growing conviction that this was a good thing to do.'
Brooke's Note: This is the first article I've ever written while fighting back tears. Jud Bergman has been one of the great, vital forces in our community and business. I recall meeting him in San Francisco at an early Tiburon CEO Summit when Envestnet was fairly new and I had a hard time understanding exactly what his Chicago company did. There was a warmth in his eyes and smile and a sense that the wheels were turning all the time, which added to a mystique. He was always looking for a challenge that was larger than you knew was possible to pursue in this business. He leaves one of the great RIA business legacies. He was pursuing an even grander one, even though -- paradoxically -- he never showed any particular need for the approval of others. The only boasting I ever heard from him was about his musical children. I loved hearing his excitement. It's what won't leave my mind.
Jud Bergman, 62, and wife Mary Miller-Bergman, 57, founder of Hanover Hill Wealth Advisors in Chicago, died early Thursday (Oct. 3), leaving those who knew them--or knew of them--reeling in the RIA industry.
Arete Wealth Advisors CEO Joshua Rogers confirmed that Bergman, as well as Bergman's wife, were killed in a car accident. He said he had spoken with a member of Bergman's family earlier Thursday, he told Crain's Chicago Business.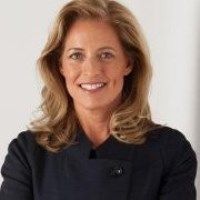 The co-founder, CEO and chairman of Chicago-based Envestnet and his wife was in the backseat of a taxi cab driving down Rt. 101, a major artery just south of San Francisco, when the taxi collided head-on with a car driven by a suspected drunk driver heading southbound in the northbound lane, a report says.
Other drivers had just alerted authorities that a Volkswagen, driven by Emilie Ross, 34, of Hillsborough, was streaking toward oncoming traffic. That was about 12:30 a.m. It was the 25th wrong-way-driver collision on San Francisco highways, according to the West Coast Trial Lawyers Association.
Everyone in the crash died including the Volkswagen driver, the taxi driver, Bergman and Miller, according to press reports. The collision threw Bergman from the taxi. The crash was so violent, police were forced to close the highway for seven hours to clear the wreckage.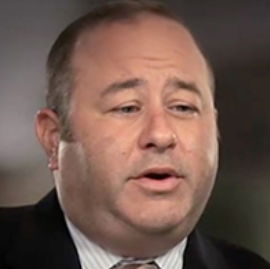 The Bergmans were on their way from San Francisco International Airport to San Francisco on Rt. 101 when the collision occurred near Candlestick Point, according to police. Envestnet has operations in Silicon Valley, including Yodlee.
Asked for thoughts, people in the industry were palpably stunned. Envestnet is a company that casts such a wide net that virtually everyone -- even competitors -- use its services.
"I can't talk," says Shirl Penney, CEO of Dynasty Financial Partners. "All you need to know is I loved the man."
Devastated
Envestnet competes with virtually half the industry directly or indirectly, but Bergman was someone that people wanted to be near on a personal level -- a warm person with a dry sense of humor who remembered something from your last conversation with him.
"I can't even find my words, or my breath, for that matter. What a profound loss. I'm stunned, devastated and left longing for just one more conversation," said Brian Hamburger, CEO of MarketCounsel.
"We sat many late nights over whiskey (his choice) or gin (my choice) in dozens of cities with kids present and not," says Chip Roame, principal of Tiburon Strategic Advisors and long-time Envestnet board member. "Truly a loss."
Bergman embodied success in the broader RIA ecosystem -- a corporate breakaway who founded an outsourcer of investments, software and data in 1999 to arm 88,000 independent advisors to compete with Wall Street brokers.
For all that, Bergman exuded a sense that the future promised to be bigger and brighter. Envestnet is on the forefront of combining big data to financial planning for advisors and their clients.
"He led the movement to independent advisors leveraging technology to deliver managed accounts," Roame says. "He added advisor as portfolio manager, and other technology features that distinguished Envestnet as a technology provider more so than an AUM provider.
"He truly led the space to its dominant market position today. He acquired Yodlee before others understood value of data. He acquired Tamarac before others understood RIAs."
All sorts of interesting
More recently Bergman acquired MoneyGuidePro for $500 million. See: A perfect storm of factors -- including 'code' and 'annuities' -- made Jud Bergman pay Bob Curtis $500 million for MoneyGuidePro, plus $30 million to keep the MGP crew around a few more years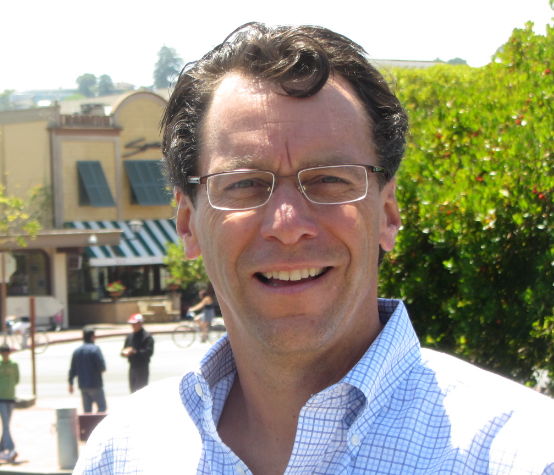 Miller founded Hanover Hill Wealth Advisors, an independent wealth management firm that provides comprehensive investment and financial advice to families, entrepreneurs, professionals and business executives.
She was the sole employee and managed $95 million in assets. The firm was founded in 2012.
Bergman had been head of mutual funds at Nuveen in Chicago the 1990s before he founded his own company.
"He was dynamically multifaceted and all sorts of interesting. He was the epitome of what's great about this small community in which we work: smart, humble, caring, passionate, and willing to take risks," Hamburger said.
Bergman was also larger than life outside work, Roame adds.
"He is an even bigger loss as a role model to those of us who try to serve both masters (kids and business)," he says.
Bergman had four children and his first wife died young. "He pulled it together and was able to be a CEO and also a dad with morals."
"I was a reluctant entrepreneur," Bergman told Crain's in a 2014 interview. He founded Envestnet in his early 40s, supporting a wife and four kids. "There was never an 'aha' moment, just a growing conviction that this was a good thing to do."
Bergman's daughter, Natalie Bergman, is the lead singer of the band Wild Belle, which she started with her brother, Elliot.
The ultimate testament to Bergman may be the team he built at Envestnet where long-time co-founder Bill Crager, and Stuart DePina who took over the Yodlee unit after heading Tamarac, now stand ready to step up. See: Jud Bergman remakes Envestnet into two units and Bill Crager and Stuart DePina will head them as Anil Arora exits
The Envestent board --following its emergency succession plan -- appointed Bill Crager, president of Envestnet and chief executive of Envestnet Wealth Solutions, as interim CEO. Crager has served as president of Envestnet since 2002. T
he board also appointed Ross Chapin, the lead independent director of Envestnet as interim chairman of Envestnet's board of directors. Chapin has been on the board since 2001.
"While it is difficult to imagine anyone replacing Jud's vision and presence, we have the utmost confidence in the ability of his colleague, co-founder and dear friend, Bill Crager, to carry on in Jud's place," Chapin said in a statement. Bill and Jud worked closely over the last 20 years and have built a resilient team that will see us through these dark days. Jud was a giant as a businessman and human being. We will miss him immensely."
"The company is in good hands," Roame says.
---
---
Mentioned in this article:
---
---
---
Marie Swift
October 4, 2019 — 10:16 PM
It seemed to me that Jud always looked people in the eyes with a sense of kindness and curiosity. We all knew he was an important man. But his leaning in and subtle smile gave others a sense of being important too. My sympathies for all who mourn this loss. I did not know Mary but from reading this article have a sense that she was a choice person as well.
Craig Stuvland
October 4, 2019 — 7:29 PM
I will never forget how Jud welcomed tru Independence into the Envestnet family. He was warm, engaging and truly cared about people. Truly a hero in our community. Thoughts and prayers to his and Mary's families.
Stephen Chen
October 4, 2019 — 5:28 PM
Sorry to hear about this tragedy - I didn't know him directly, but know people who did and heard nothing but respect.
Dennis Clark
October 4, 2019 — 3:55 PM
Jud was one of the good guys; always authentic and accessible.
Charles Goldman
October 4, 2019 — 1:59 PM
This loss is beyond words. Jud was in fact a visionary. He was also a friend. I will miss him. I didn't know Mary but I wish I had. From all of us at AssetMark our deepest condolences to Jud's and Mary's family as well as all of our friends at Envestnet.
Peter Giza
October 4, 2019 — 11:05 AM
Our entire industry mourns a stunningly tragic loss.