All eyes turn to Fidelity to see if it cracks in all out price war over trading commissions, but for now Abby Johnson is stubbornly refusing to buckle -- bolstered by RIA reassurances
A Morgan Stanley analyst assures Wall Street Boston giant must match Charles Schwab & Co's free trades; Instead, says Fido's David Canter, the company is listening to RIAs, who fear poor service more than ticket charges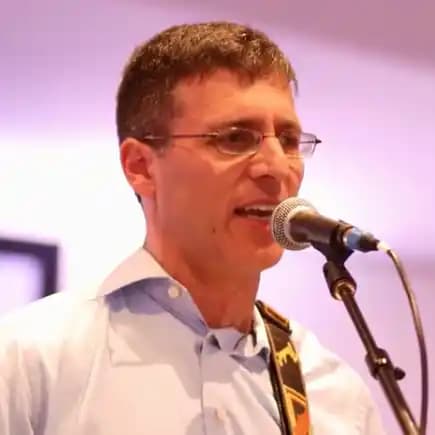 David Canter (off hours, on stage with his rock band): That's something that we all need to think about, and it's getting lost in the headlines.
---
---
Mentioned in this article:
---
---
---
John L.
October 4, 2019 — 3:43 AM
Didn't think the RIA's pay $4.95 per trade at Fido....
CS
October 4, 2019 — 6:04 PM
As a DIY retail client with Fidelity, and also a financial advisor, my nightmare would be that Fidelity follows with $0 trades on everything...Then, maybe 2 to 5 years from now, my accounts are put on a subscription model, whereby I pay an annual fee for Fidelity to hold my assets in return for unlimited $0 trades, research, options, etc. I prefer the $4.95 here and there to a subscription model.
smits
October 4, 2019 — 6:54 PM
"Instead, says Fido's David Canter, the company is listening to RIAs, who fear poor service more than ticket charges." Ha! Schwab combines better service/systems for RIAs, AND free trades!
Jay Reed
October 6, 2019 — 6:21 PM
Smits, I wonder if you work for Schwab???? Any impartial investor or RIA firm knows that Fidelity outperforms Schwab in almost every metric.
ScottB
October 7, 2019 — 6:06 PM
As the old saying goes" Pay me now or pay me later." The $50-$100 I pay each year in trading charges is something that is within my control and I would rather pays for Fidelity's services in this fashion, as opposed to being forced into a subscription-based "premier" service for the services that I now pay for through my trading activity.