David Canter (off hours, on stage with his rock band): That's something that we all need to think about, and it's getting lost in the headlines.
Fidelity Investments has neither announced nor signaled any plans to cut its trading commissions to the bone -- a move at odds with its chief rivals and what some Wall Street analysts insist it must do.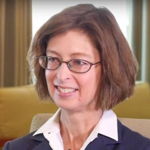 San Francisco-based Schwab and TD Ameritrade caved to a future of zero-cost trades Tuesday (Oct. 1), joining in virtual lockstep with competitors like Robinhood and -- as of a week ago -- Interactive Brokers.
But the Boston-based giant is standing by the $4.95 it charges for typical online stock, ETF and options trades, counter to Morgan Stanley analyst Michael Cyprys' assertion that Fidelity was likely to jump on the bandwagon. See: Fidelity and Schwab one-two $4.95 price punch staggers industry with execs willing to go 'far, far, far further'
Schwab had also been charging a $4.95 commission per trade.
Schwab's beaten-down share price may rally, if Fidelity "responds in a manner that leads to minimal to no EPS impact for Schwab," Cyprys writes. He did not explain what such a manner entails.
Shares of Schwab (SCHW) fell 10% on the news, and were down $1.41 (-3.86%) to $35.10 in trading today (Oct. 3). Interactive Brokers (IBKR) shares tumbled 9% on its announcement and were off 42 cents (-0.88%) to $46.89, while E*Trade (ETFC) and TD Ameritrade (AMTD) were hit even harder.
Their shares fell 16% and 25% respectively on their price-cut announcements. E*Trade closed up 45 cents (1.28%) at $35.65, but TD skidded 69 cents (2.06%) to close at $32.85. The Dow, S&P 500 and the NASDAQ all posted near 1% or better gains on Thursday.
Lost in the headlines
Fidelity CEO Abby Johnson may yet respond with a cut, if the privately owned firm's discount brokerage accounts fly out the door. Or not. Johnson consistently zigs when rivals zag. See: Abby Johnson finally breaks through the glass ceiling at Fidelity Investments and now she's busy taking big-time -- if calculated -- risks worthy of her father's legacy
Her firm, for example, was willing to risk the ire of higher fees with regard to Vanguard and DFA mutual funds. See: Fidelity Investments soon to jack up commissions on DFA and Vanguard Group mutual fund trades The decision had consequences.
Fidelity's RIA head, David Canter, says Fidelity Custody & Clearing is not analyzing its pricing model in the same linear terms as its big RIA custody rivals.
"We've heard from a number of the advisors we work with over the past few days, asking about how custodians are going to continue to invest in the business despite the loss in commission revenue," he says. "That's something that we all need to think about and is getting lost in the headlines."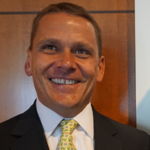 Marty Bicknell, CEO of Mariner Wealth Advisors, which manages $22 billion based on its ADV ad holds a big chunk of that at Fidelity, says the custodian's current pricing strategy does not concern him.
"You can't get something for nothing," he says. "If there are no trading costs, then I believe we will start getting charged elsewhere. Advisors will have to pay for custodian services somehow." See: Fidelity's 2016 'secret' fee fix for 'broken' 401(k) business model may spark fresh state and federal 401(k) crackdown on heels of investor civil suits
What Fidelity is betting on is that it can make the case to RIAs and investors that they are getting what they pay for, according to Canter.
"At Fidelity, we're focused on delivering meaningful value for advisors and their clients," he says.
"We invest billions of dollars annually in technology, we provide industry-best order execution and price improvement, the industry's lowest index mutual fund expense ratios, an award-winning brokerage platform, extensive practice management and consulting services, and choice on our cash sweep offering."
Revenue equals service
Canter may have mentioned the cash-sweep offering last, but it may not be least in RIA minds. It's the other custody-fee war going on.
Fidelity Investments on Aug. 7 announced a plan to automatically sweep investors' cash into money market options with rates as high as 1.91% for brokerage and retirement accounts. Schwab makes money sweeping cash into its bank. See: Abby Johnson set financial services on fire with a 1.91% 'cash' offer, drawing 'first blood' in an 'accelerating war of rates,' analyst says
RIAs are looking at custodians pragmatically, realizing that they need revenues to provide good service and can explain the connection to clients.
"[Commission cuts] will likely impact our fees and end up right back in the lap of the consumer," says Bicknell.
"I have read that advisors are concerned they will end up paying for custody services, He adds. "Maybe, but those who truly have value propositions will be able to pass it on very easily. That's a very easy conversation with the client."
Matter of choice
Indeed, RIAs know that the margins at custodians are cut to the bone, and they are wise to be careful about what they wish for. There is an appeal to big buy-and-hold RIAs in the current system.
"A custody fee is a fixed cost," he says. "A commission is pay-as-you-go."
Besides, it's not as if $4.95 trades are a big deal in managing tens of billions of dollars, Bicknell says.
"That level of cost would never impact how I make decisions for clients," he says. "I just don't think it's truly impactful at the end of the day."
It's also not as if RIAs using Fidelity don't have plenty of "free" choices. Fidelity offers more than 500 commission-free ETFs which include their own branded ETFs as well as iShares ETFs. See: 9 things RIAs need to know about Fidelity's pricing moves on equities and ETFs
At Vanguard, investors can buy and sell its own ETFs and 1,800 other ETFs for free, too. See: Vanguard Group Makes Big Move on RIA Custody by Ending Commissions on 1,700 ETFs in Bid to Become Walmart of Financial Services
---
---
Mentioned in this article:
---
---
---
ScottB
October 7, 2019 — 6:06 PM
As the old saying goes" Pay me now or pay me later." The $50-$100 I pay each year in trading charges is something that is within my control and I would rather pays for Fidelity's services in this fashion, as opposed to being forced into a subscription-based "premier" service for the services that I now pay for through my trading activity.
Jay Reed
October 6, 2019 — 6:21 PM
Smits, I wonder if you work for Schwab???? Any impartial investor or RIA firm knows that Fidelity outperforms Schwab in almost every metric.
smits
October 4, 2019 — 6:54 PM
"Instead, says Fido's David Canter, the company is listening to RIAs, who fear poor service more than ticket charges." Ha! Schwab combines better service/systems for RIAs, AND free trades!
CS
October 4, 2019 — 6:04 PM
As a DIY retail client with Fidelity, and also a financial advisor, my nightmare would be that Fidelity follows with $0 trades on everything...Then, maybe 2 to 5 years from now, my accounts are put on a subscription model, whereby I pay an annual fee for Fidelity to hold my assets in return for unlimited $0 trades, research, options, etc. I prefer the $4.95 here and there to a subscription model.
John L.
October 4, 2019 — 3:43 AM
Didn't think the RIA's pay $4.95 per trade at Fido....
---