Eduardo Repetto: 'I worked with them all for over a decade and know they have critical skills.'
Brooke's Note: Eduardo Repetto doesn't claim he left DFA to start a better rules-based fund company. American Century drafted him and he's not an owner per se of his own startup. See: Months after being assigned a new co-CEO, Eduardo Repetto is out at Dimensional Fund Advisors But he seems now to be in the grips of full-blown startup fever. When I interviewed him for this article, he was coming off seven consecutive meetings in Boston. Whether anyone can possibly out-DFA Dimensional Fund Advisors, which manages about $600 billion mostly for RIAs, remains to be seen. But it caught my eye that he recently poached five DFA veterans before the first fund product had even hit the shelves. These executives are longstanding veterans -- both on the investing and relationship management side -- who are bringing -- hence risking -- loads of career experience. That makes this Avantis experiment seem very real. Once you drag your former colleagues into it, you are all in.
Eduardo Repetto rang the closing bell after the first day of trading for Avantis Investors ETFs on Sept. 30, but not before raiding his old Dimensional Fund Advisors hen house for talent.
The first three DFA poaches include Ted Randall, Mitchell Firestein and Daniel Ong, whom Repetto trusts on the investing side.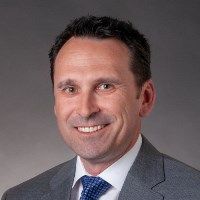 "Ted, Mitch and Daniel bring substantial expertise to the Avantis Investors team," said Repetto. "I worked with them all for over a decade and know they have critical skills that will help us bring reliable, cost-effective and well-diversified investment solutions to our clients."
Repetto, 52, also brought over Stephen Kurad and Jeff Cornell from DFA; both are familiar faces for big RIAs who may be amenable to Avantis.
Kurad served as a vice president and regional director with Dimensional Fund Advisors for 12 years, where he was responsible for managing relationships and developing business primarily with large registered investment advisors, family offices and various other financial intermediaries.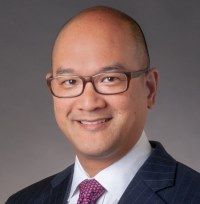 Cornell also served as a vice president and regional director at Dimensional Fund Advisors for over 16 years, working with wealth management firms and managing a team of regional directors focused on large strategic relationships.
"We only hire for positions unique to Avantis," Repetto says.
Though Avantis is on offense against DFA -- both in hiring and asset gathering -- it may not prove to be a zero-sum game, says Alex Potts, chairman, advisor services, Loring Ward, a TAMP in San Jose, Calif. that largely builds portfolios from DFA mutual funds.
"I believe Eduardo [Avantis] and Dimensional will both be winners. There is no reason why Dimensional can't get to a $1 trillion, while Avantis gets to $100 billion.
"I'm not being predictive here, just realistic. With $77.5 trillion investable dollars in the US, there will be ample opportunities for good firms to help advisors and the clients they serve."
Ready to launch
The move is intended to crack the code on DFA mutual funds-- steady performers with low fees based on a quantitative system. DFA has made efforts to minimize money flowing in and out of its funds to reduce drag on performance. Avantis is shooting to bring a similar rules-based approach to the investing.
Avantis will differentiate by using ETFs, going lower on price and a promise to be more nimble with its trading by steering just clear of the rigidity imposed by pure indexing. Avantis maintains it can spread out its trade more than DFA to get the better prices. In an earlier article on Avantis , DFA said it also does not hew precisely to indexes. DFA offers a huge menu of fund choices.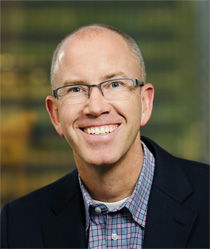 Avantis ETFs include International Small Cap Value, 36 bps, International Equity, 23 bps, Emerging Markets Equity, 33 bps, U.S. Equity,15 bps and U.S. Small Cap Value, 25 bps. The average U.S. ETF charges 44 basis points.
Despite the crush of factor investing and smart beta funds in recent years, it is still in the early innings of a much longer game, says Potts.
"This more 'passive' style of investing is still dwarfed by active management," he says. "We definitely like more entrants into the marketplace. That competition is healthy for investors."
Team players
Repetto is playing with a deep bench.
Randall managed U.S., international developed and emerging market portfolios during his 17-year tenure at DFA and also led the research group's trading support efforts and data management security.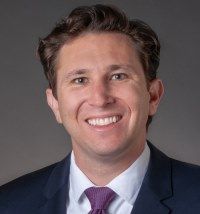 Firestein was a senior portfolio manager and vice president at DFA; he started there in 2005 as a trading assistant supporting the international equity desk.
Ong, a senior portfolio manager and vice president at DFA for 14 years, developed and managed emerging markets equity strategies, led the emerging markets desk, and engaged with clients.
Like many at DFA, he's well credentialed. He has a master's degree in finance and accounting from the University of Chicago Booth School of Business.
The Avantis products seek to fill a niche by having DFA-pedigreed DNA, but in ETFs rather than mutual funds. Fees will be competitive with other factor-based exchange traded funds.
Avantis now has a dedicated team of 20 staff and an additional 300 people [of about 1,300 employees ] at American Century back in Kansas City, Mo. who are involved in supporting the venture as part of their duties. (The Avantis office occupies 17,000 square feet and has room for 58 desks in the Little Tokyo area of LA.)
"I can not explain why, but we have been very well received" by American Century, Repetto says.
Fresh air and 'exhilaration'
The Los Angeles intellectual and Silicon Valley startup atmosphere surrounding Avantis has been a breath of fresh air for the legacy mutual fund firm, says Christopher Doyle who facilitated the RIABiz phone call with Repetto.
"I've been with the company for 24 years and [the Avantis project] has really been exhilaration for people," he says.
---
---
Brian Murphy
October 30, 2019 — 11:25 PM
First off, I respect the entrepreneurial spirit behind the Avantis effort. Hope more startups jump into the fray. However, the product game is over. Vanguard and BlackRock won those. Any other fund management company should be questioning how they compete in the future, and I suppose that's what American Century is doing with this investment - but again, they've missed the boat. Think bigger picture people! The next game (area of focus) is up the value chain, not at the product level, but at the personal financial solutions level. I'm amazed that not one mutual fund company has yet to figure this out...simply astonishing IMO. Good luck on this initiative nonetheless!
brooke
October 30, 2019 — 7:53 PM
Local knowledge! :) Thanks, Jim.
Jim Starcev
October 30, 2019 — 7:51 PM
A minor correction that does seem to confuse a lot of people. I am assuming the "Kansas cash" is the investment from American Century. American Century is in Missouri, not Kansas. So I think it should say Missouri cash. Since Kansas City is pretty much evenly divided between the two states (American Century, DST are in Missouri, Creative Planning and Mariner are in Kansas as an example) it does create a lot of confusion.