Dan Arnold: 'I think, you'll likely see us thinking about that and doing something to address that.'
Brooke's Note: Do independent broker-dealers compete with RIA custodians? LPL hopes not and is reacting to the Schwab, Fido, TD Ameritrade moves to zero, accordingly. CEO Dan Arnold hinted loudly that he'll follow Raymond James and meet Schwab's pricing challenge but only for RIAs. We'll see how long LPL can hold the line, because as Louis Diamond points out, RIA custodians already had 100% payout so any reduction in cost just widens the advantage over IBDs on margins.
LPL Financial is going to zig to Charles Schwab & Co's zag on zero commissions -- by matching the move--but only in its RIA custody unit.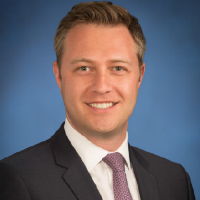 The Fort Mill, S.C., broker-dealer is "likely...doing something to address" Schwab's price cut, said Dan Arnold, CEO of LPL Financial in response to a direct question on the matter this week from Alex Blostein, the Goldman Sachs research analyst who covers the big broker-dealer.
Yet any LPL commission-fee deletions will not apply to the mass of the 16,000-plus advisors who affiliate with the firm, but rather with the relative handful whose assets sit on LPL's hybrid platform.
"The impact on us is more of around where we custody assets for RIAs," Arnold said in assuring Blostein that earnings won't take much of a hit.

"And, so it's a smaller level of impact and we absolutely have taken those data points and put them into our overall strategic considerations around how we reduce pricing to best support our advisors and is a part of that prioritization stack."
Outsized impact
Raymond James has already joined the zero pricing contingent by eliminating transaction fees for stocks, exchange-traded funds and options in its RIA custody unit.
"I expect the race to zero having a fairly outsized impact on all IBDs who still have fairly expensive admin and platform fees relative to the RIA channel," he says.
LPL declined to comment for this article and instead referred this reporter back to Arnold for comments on the transcript from Thursday's call.
Most of the news was good for the quarter. Earnings per share increased 32% year-over-year to $1.57 and net Income climbed 23% year-over-year to $132 million. The share price closed Friday at $78.97, off its year-to-date high of near $90, but a leap from its $62 close on Jan. 1.
LPL had total brokerage and advisory assets of $719 billion as of Sept. 30, including $128.6 billion on its hybrid RIA platform.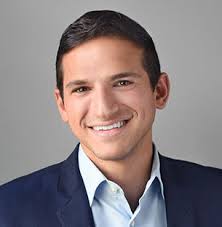 The firm counts transactional assets held by hybrid RIAs in the $128.6 billion amount so true "RIA" assets may be more like $70 billion, or less than 10% of the LPL total asset under administration and management.
Exploring options
Yet, Arnold stressed that LPL remains relatively immune to pricing pressure.
"That has a really small impact on our business...we don't operate in the self-directed market as you know, it has more of the residual impact on us serving RIAs that we custody their assets for."
That residual impact could become a resounding impact over time as IBD reps weigh the RIA channel as an alternative, according to Diamond.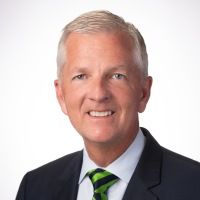 "There has always been a gap between the expense load of RIAs (cost of custody and 100% payout on revenue) and IBDs -- grid payouts, admin fees, platform fees, etc.-- so now that delta has increased that much more."
LPL previously cut ETF commissions from $9.00 to $4.95 on funds from State Street, Invesco and WisdomTree inside the Strategic Asset Management and Strategic Wealth Management platforms.
LPL is "exploring its options" when it comes to the price war, according to a memo signed by Andy Kalbaugh, managing director and divisional president of national sales and consulting. See: LPL shares skyrocket near to $72 after signaling to Wall Street a cheaper, better way to lure assets and advisors
The company will share its strategy with advisers by Christmas, he wrote in the memo, according to InvestmentNews.
In the memo, Kalbaugh also stressed that LPL has been evaluating the marketplace and looking at pricing.
LPL has recently simplified and reduced pricing on its SAM platform and expanded the no-transaction-fee mutual fund network to all versions of SAM and SWM for participating funds.
---
---
Mentioned in this article:
---
---
---