Merrill's Andy Sieg: [The wirehouse] "has no intention of moving in that direction"
Brooke's Note: At Bank of America, revenues basically never go up. In 2014, the Charlotte, N.C., bank hauled in $86 billion in revenues. In 2018, revenues only reached $91 billion. Nobody expects them to be much better in 2019, maybe up 1%. That seeming revenue ceiling makes cutting costs mandatory for earnings growth, and that's why -- finally -- the bumbling Merrill Lynch RIA custody unit is getting the ax. At least, RIAs say that's what BofA is telling them. It sure is an ignominious end to a concept that had two good reasons to live. It gave Merrill Lynch a way to retain brokers who would otherwise migrate to Fidelity, Schwab, TD, or other custodians. It also gave Merrill a head start on a post-apocalyptic future when brokers go extinct -- a time that admittedly never seems to arrive. This BofA move pretty much puts three of top four wirehouses at square one-- or square zero-- in RIA custody. Only Wells Fargo, tentatively, is heading in the opposite direction. (See: Wells Fargo finally gives its 600 hiring managers an RIA channel to sell but still with the Trade-PMR brand) It has a partnership with TradePMR that is retaining Wells Fargo brokers -- perhaps because it is content to accept the slimmer margins of a clearing relationship.
Merrill Lynch & Co. is getting out of the RIA custody business after three decades of on-again, off-gain marketing efforts for a service that never escaped its vest pocket.
The New York broker-dealer is notifying RIAs that as of Dec. 31, their assets need to find a new home, according to an RIA principal who received notice from the company two weeks ago. But a source close to Merrill Lynch stated the unit isn't closing until 2020.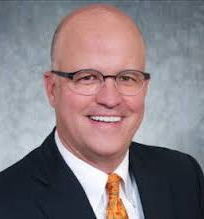 That new home may well be rival Wells Fargo & Co.
In January, the San Francisco bank confirmed that its more than 600 in-house recruiters would begin selling its Gainesville, Fla., custodian, TradePMR, as their RIA channel "service." See: Wells Fargo finally gives its 600 hiring managers an RIA channel to sell but still with the Trade-PMR brand
Wells Fargo is completely out-sourcing the service. It owns no stake in TradePMR and no contractual provisions would change that hands-off, I'll-outsource-to-you-if-you-outsource-to-me arrangement.
After Wells' announcement, Merrill's wealth management chief, Andy Sieg, told Wealthmanagement.com that his firm had "no intention of moving in that direction."
Now, Merrill is planning to keep servicing only a handful of mega-RIA accounts, according to an RIA that claims to be one of those accounts. But the source close to Merrill states that the firm has no plans to service any RIAs at all.
Business conflicts
Merrill's Broadcort Capital Corp., which served as its RIA custodian, was ultimately the victim of a sharp-pencil purge by its owner, Charlotte, N.C.-based Bank of America Corp, according to the Merrill rep who informed the RIA.
The problem with the unit is that it pitted Merrill Lynch against its parent commercial bank, says Jeff Spears whose career included a stint as former national sales manager for Bank of America's securities unit from 2003 to 2004.
It's a conflict because an advisory team would break away, but stick with Merrill's RIA custody unit. "That was good for Bank of America but really bad for the branch environment," says Spears.
"Then, brokers found out about it, and they wanted to leave Merrill and just take their business to the RIA custodian. Finally, Merrill said, 'No more.'"
Et Tu Bruton
The gutting of the RIA unit ends a wash-spin-repeat cycle that bounced between great hope and utter despair.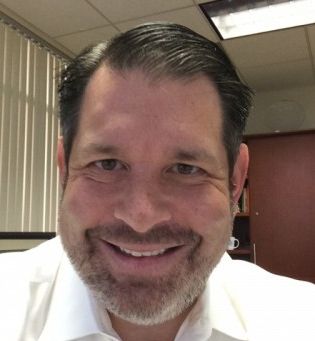 As far back as 1989, Broadcort slashed its staff and began moving clearing accounts. They landed at the then-named Pershing Division of Donaldson, Lufkin & Jenrette Securities Corp., leading to some 300 layoffs.
In the early 2000s, however, Merrill Lynch had a change of heart and poached RIA sales star Derek Bruton from Schwab Institutional and told him to replicate his success inside the wirehouse. See: At the $50 billion mark, Derek Bruton discusses how LPL's hybrid unit became 'wildly successful' and why Fortigent helps put the $100-billion target closer still
But after support waned, internally, Bruton moved on to a career in advisor relationship management at TD Ameritrade and LPL Financial. He landed at Chalice in 2018. See: Derek Bruton joins Keith Gregg as Chalice Wealth Partners makes urgent Dynasty-lite bid bolstered by $4.5 million and Aaron Schumm
In 2008, Merrill Lynch announced it would pull out all of the stops to win RIAs to its custodian platform. However, a year later, the wirehouse, which had just been purchased by Bank of America, announced it was turning away advisors who wanted to use its custody unit. See: In major reversal, Merrill turns away RIA assets
But then a turnabout happened again in 2010. Broadcort announced it had expanded its clearing and execution business for institutional broker-dealers.
A release stated that Broadcort operates "seamlessly with Bank of America's Merrill Lynch Execution Services platform." However, a source close to Merrill says the firm was simultaneously unwinding the custodian unit.
Low-margin business
Spears, managing director at Chapwood Investments, LLC says he is surprised the RIA-custodian unit made it all the way to 2019.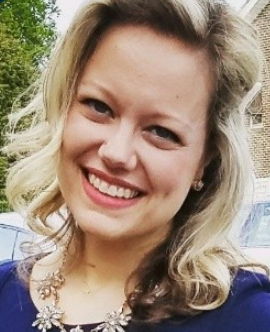 "It was always covert. I'm shocked it is still open. It was a defensive mechanism. This is not a profitable business," Spears says.
"It was always on the QT. The decision to close it shows me that it's not a high-margin in this business anymore. I'd be shocked if a brokerage firm like BoA/Merrill would ever follow Schwab's lead and do in a commission-free-way." See: After Vanguard instigated commission war in June, Charles 'Chuck' Schwab steps up to challenge in brilliant counterstroke that paints bull's eye on RIA custody rivals in zero-sum showdown
RIAs who use Merrill Lynch's custodian unit do so for a select-number of accounts.
Claire Gorman, chief compliance officer at St. Louis-based RIA Moneta Group Investment Advisors, writes in an email her firm mostly holds assets at TD Ameritrade, Fidelity and Schwab.
But she says her firm, with $24 billion in assets, does use Merrill Lynch in special circumstances.
"We do have a very small number of accounts at Merrill Lynch, but since Merrill Lynch is not one of our primary custodians, any of those assets we have there are because of specific client requests. If Merrill Lynch shuts down its custodian unit, what happens to any assets we have there would be determined on a case-by-case basis."
Bank of America spokeswoman Susan Altran declined to comment for this article. Merrill Lynch Wealth Management has $2.4 trillion in client assets as of June 30 and has 14,690 financial advisors.
Wells Fargo had 13,968 full-service financial advisors, with $1.5 trillion in client assets under advisement as of Dec. 31, 2018.
RIA Recruiting tool
A dozen RIA teams have already landed on Wells' platform and are transitioning $4.8 billion in assets, Robb Baldwin, the TradePMR founder and CEO, says. Six teams have made the transition and the other six practices should be finalized by January. See: Custody fintech, sales and recruitment ace jumps to Trust Company of America from TradePMR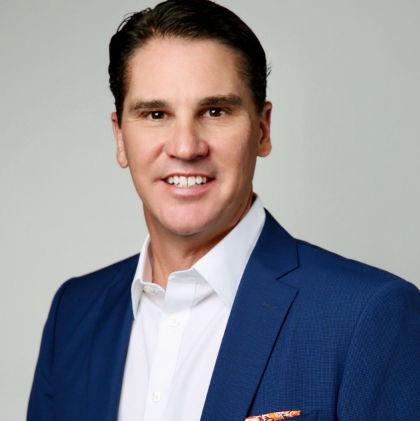 Starting next year, Wells Fargo will begin marketing the effort to new teams and use it as a recruiting effort. To date, it's been a retention effort for Wells.
"The unique thing about this is it's in the daylight, and they don't have to hide what they're doing," Baldwin says,
All of the teams hail from Wells Fargo Private Client Group. They are very much traditional wirehouse teams who need hand-holding from his firm to help them start an RIA.
He says they face all of the tough-to-do RIA tasks, from finding new offices, computers and technology to resolving all their business-related questions.
Baldwin is convinced the program will be a success and says getting all of Wells Fargo's executives on board was a major key. He says that everyone realizes these advisors are now truly independent.
"They're referring business to us. It's a dual-benefit because we do business with them. Wells gets to keep the assets and the advisors can use our technology and they can be an independent RIA," he says.
Wells Fargo had a relationship for some time with RIAs as part of its hybrid - FiNet, which has 1,300 advisors with more than 630 practices and $90 billion in client assets. The perplexing case of Wells Fargo's non-wirehouse advisors: A blueprint for Merrill, UBS and Morgan or a cheap lesson in what not to do
Stealth custody
Strange as it seems, Merrill's stealth custody is highly typical of the legacy banks, custodians and full service brokers that dabble in RIA custody.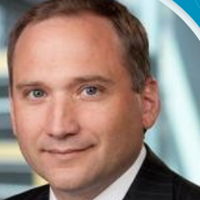 State Street takes a similarly reticent stance. See: State Street's semi-secret success in the RIA custody business
Morgan Stanley and UBS both quietly custody some RIA assets. RBC has come and gone on numerous occasions --publicizing its desire for assets, then pulling back. See: What ever became of RBC's RIA custody unit after it showed such promise
JP Morgan has always kept its service on the down low. See: Why some RIAs are jumping through hoops to custody assets with JPMorgan
LPL Financial pushed its RIA custody unit out the door in 2008 before pulling back. See: At the $50 billion mark, Derek Bruton discusses how LPL's hybrid unit became 'wildly successful' and why Fortigent helps put the $100-billion target closer still
Raymond James has been more consistent in pushing into the custody business, although it took a year to replace Bill Van Law after he exited hastily as RIA head in March 2018. See: Bill Van Law is suddenly out the door at Raymond James
Greg Bruce replaced him and brought a much purer RIA pedigree to the unit. He'd been a senior relationship manager and business development officer for Schwab Advisor Services since 2001. See: Raymond James finally names new RIA chief and, yes, he is a Schwab veteran
---
Related Moves
October 1, 2019 – 1:06 AM
---
---
---
Jeff Spears
October 25, 2019 — 12:33 PM
Mr. Schwab started a trend that will require all Wealth Management firms to adjust there business models too. Guess there is a reason he is a billionaire
---