Walt Bettinger: I'd suggest it will play an important role in our company's future both on the retail side and potentially on the RIA channel.
Brooke's Note: You can be sure Chuck Schwab long since made a pact with himself that he would not fall into the trap he set for Wall Street. Yet arguably the Schwab chairman and founder is feeling the stabbing pain of Innovator's Dilemma as discount brokers get out-innovated by super-discount financial technology upstarts. Chuck democratized access to products by making commissions radically cheaper than Wall Street and by creating third-party product supermarkets that yielded tremendous investor choices. But what Chuck did not do was disrupt the products themselves. Perhaps, under the pressure of external forces, combined with steely inner resolve, Chuck is giving his CEO free rein to nix a very insider fee-- commissions on fractional shares. By doing so, he's taking the very real risk that it could have an unwelcome boomerang effect. Not only is Schwab forgoing revenue, but it is also hurting -- most reckon -- a key advantage of the mutual fund industry. Schwab has mutual funds, collects fattish commissions on mutual fund sales and gets no-transaction-fee platform kickbacks from mutual funds. It'll make a world of impecunious new friends with its zero approach, but whether their sheer numbers can surpass the lost revenues of the fewer well-heeled old ones remains to be seen. Two sure winners seem to be RIAs and their clients.
Charles Schwab & Co.'s zero commissions move on whole shares was a tap on the shoulder. Now it's delivering the real et tu blow to a mutual fund industry that was long its best and most reliable partner---- free fractional share trading.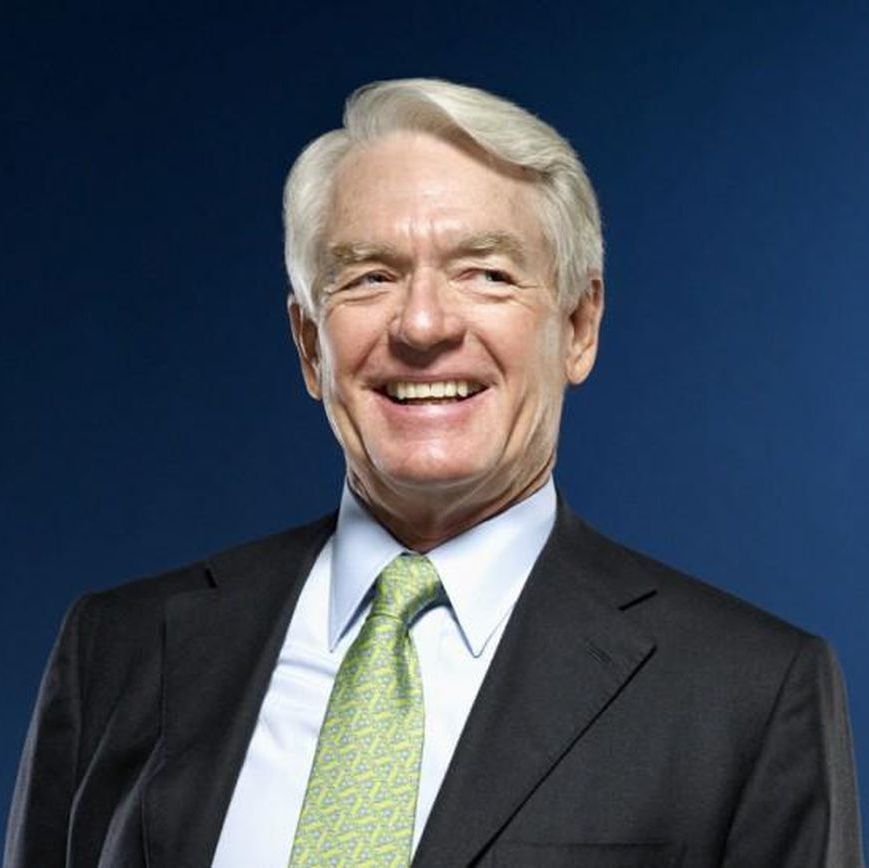 The 50-year old San Francisco discount broker-dealer -- until recently seen as slow footed and outmoded -- delivered the news in virtual lockstep, following its Oct. 18 quarterly business update and its Oct. 2 zero commission salvo.
"A lot's changed ... [and] much has been written recently about various competitors ... but I want to be crystal clear: We are on the offense at Schwab," CEO, Walt Bettinger roared during his firm's recent earnings call.
Don't doubt the Schwab CEO, says Damon Deru, CEO and founder of Layton, Utah-based rebalancing vendor, AdvisorPeak, via email.
"I'm literally shocked ... Schwab's acting like a start-up right now ... [and] this is fantastic news, unless you're a fund company." See: Pete Giza and Damon Deru go for Holy Grail of portfolio rebalancing with software that shuffles stocks, bonds... and asset classes; Believe it?
It may also not be as great as it appears for RIAs, says Jason Wenk, founder of Altruist, a start-up RIA custodian in Los Angeles.
"For the typical RIA it will cost 10x more for the software than the savings over ETFs and whole shares (unless the software is free)," he says in a Twitter exchange with RIABiz.
Good news for RIAs
RIAs could be the biggest beneficiaries of Schwab's recent moves and the potential paradigm shift for fund vendors, says Eric Clarke, CEO of Omaha, Neb.-based software vendor and TAMP, Orion Advisor Services, via email.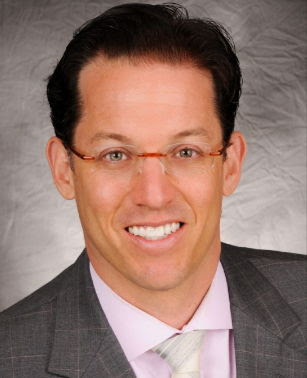 Software executives are also rubbing their hands with glee at the potentially lucrative demise of mutual funds.
Nevertheless, a report from Barron's casts some doubt on whether Schwab will roll-out fractional share trading to RIAs at all, after it declined to tell the New York-based publication one way or another.
"[There's] a lot of upside … they can replicate indexes, apply client requested ESG screens, sector tilts, automate the ability to customize portfolios around low basis stock positions, [and more], so it's a huge advantage for the RIAs that tap into [it]," Clarke explains.
Indeed, once vendors launch direct indexing for the mass RIA market, it's also likely to undercut ETFs and mutual funds on price. See: Fidelity Investments inks deal with $180-million startup RIA (that it partly owns) to convert RIA clients into agents of ethics.
It's already the case, says Clarke. "Price disruption is definitely available today."
The average ETF expense ratio comes in at 0.44%, or $4.40 per $1,000 invested. For index funds, this figure rises to 0.74%, according to Morningstar data.
On average, mutual funds come in at a headline expense ratio of between 0.2% and 1.0%, although these costs can be "far higher*."
Then, if you include transaction fees for mutual funds not listed on custodial no-transaction-fee (NTF) marketplaces, like Schwab's OneSource, the cost of mutual funds soars. See: As OneSource asset levels falter, Schwab slashes no-transaction-fee minimum to invest .
For non-NTF funds Schwab customers can pay up to $49.95; Fidelity's between $49.95 and $75; Omaha, Neb.'-based TD's $49.99; and NYC-based E*Trade's $19.99.
In contrast, although the precise cost of a mass-market direct indexing approach is unclear, it is likely to fall somewhere between zero and 0.35%, according to Clarke and Evan Rapoport, CEO of West Palm Beach, Fla.-based TAMP SMArtX. See: The exclusive deal SMArtX cinched with Black Diamond is yielding Tiffany results.
Clarke's firm, Orion, charges an estimated $50 per account per year for its ASTRO indexing product, although Clarke notes that, historically, direct indexing services have cost up to 35 basis points. See: Once so gritty that Utah cops kept a close eye, FUSE in Miami has been up-sized and sanitized by Orion to reflect its more establishment status.
"The cost will range between free and 30 basis points," says Rapoport, via email. He differentiates between products that track indexes, which he says will be free, and those that follow strategies.
"[For the latter], there may still be a fee to license that index and then there may also be a technology fee to implement, do tax loss harvesting, single stock exclusions, screens, etc."
Wenk says the economics tilt to the consumer, not the third party intermediary.
"For retail investors fractional shares are great," he says in a Twitter exchange. "Software to trade model portfolios that can take advantage of things like direct indexing, ESG screens, excluded securities, etc. For RIAs, there are limited platforms to take advantage of the benefits that make economic sense."
Retail leads the way
This summer, during the NYC-based conference In|Vest, a number of speakers, including Schwab's RIA head, Bernie Clark, pointed out that RIAs are slow to embrace paradigm shifts. See: In a summer swelter, In|Vest's feisty crowd throws punches at Schwab; Bernie Clark counters and debate erupts over whether 'digital' makes a difference.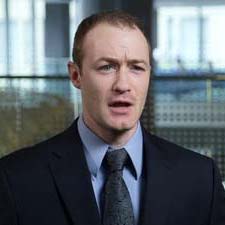 More often than not, any such change comes as a result of consumer demand -- and this is a trend that's likely to repeat itself with direct indexing, argue Rapoport and Will Trout, senior analyst at Boston-based Celent.
Indeed, Rapoport predicts that the first levee to break will be the launch of a retail-focused direct indexing product. This he anticipates will hit the market by 2021. Fund companies like Vanguard will follow suit and launch a competitive offer 18 months later, he says.
An RIA software source with knowledge of how direct indexing systems are developed who prefers to remain anonymous adds that once big mutual fund firms decide to join the fray it will take "anywhere between six months to a year to have fully functioning tax-loss harvesting direct indexing tools in place.
Additionally, because fractional investment wipes out minimum capital requirements, retail account minimums will also become a thing of the past, Rapoport continues. "You will start seeing Schwab allowing accounts to open with as little as $5."
If this happens, RIAs may have to follow-suit, says Trout, via email. "RIAs are not trendsetters ... [but] if direct indexing and fractional solutions can be marketed directly to consumers ... [will] that adoption force advisors to respond?"
Scott MacKillop, CEO of Denver-based First Ascent Asset Management, is, however, a steadfast skeptic. He's heard Chicken Little's clucks for years.
"Direct index products have been around a long time and have never gained significant traction ... [and] the skill set and tools necessary to build mutual fund and ETF portfolios are different than the skill set and tools necessary to build portfolios with individual stocks ... [so] few [advisors] are likely to jump the fence," he says, via email.
Victims galore
Schwab's sudden pincer movement is likely to impact more than the mutual fund industry, or indeed major rivals like Fidelity, TD Ameritrade and others. See: One big casualty of Fidelity Investments' buckle on zero-fee commissions may be the zero-fee RIA custody tailwind of three decades duration.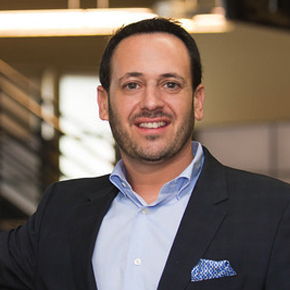 Providing fractional trading capabilities to RIAs was -- until now -- one of the key differentiators for smaller custodians like Dallas-based Apex Clearing and McLean, Va.-based Folio Financial.
It was also the last advantage Menlo Park, Calif.-based discount brokerage Robinhood had after the industry-wide move to zero commissions stripped it of its USP, says Rapoport. "Schwab basically just destroyed Robinhood's entire business model."
"Once [Schwab] make[s] account opening easy and improves [its] mobile application, there'll be no reason for anyone to use Robinhood, outside of [its] 'cool' factor and ability to trade cryptocurrency," he adds.
"It's another chink in the armor of asset managers flogging 'dumb' mutual funds," says Trout.
"[But it's a] death knell for Folio Institutional and other fractional trading custodians." See: Folio Institutional finds its winning formula for RIA custody in specialized trading technology.
No launch date
Indeed, what Schwab knows, industry observers say, is that the aging mutual fund industry -- with almost $20 trillion in managed assets and average fees* of 1.0% on the active side, and 0.2% on the passive side -- is still a revenue machine
Yet until now, what RIAs and retail traders could not replicate economically -- outside of the plush terrain of ultra-high-net-worth investors -- were all those trades that mutual fund managers can spread costs on.
Soon they will be able to, although Schwab has yet to provide an exact launch date for its fractional trading service. See: Vanguard's asset machine wobbles under Abby Johnson's withering pricing assault, but Fidelity's new cost-cutting front aimed at advisors is proving more lethal for BlackRock.
"Just when you thought Vanguard's model may be impossible to be disrupted, this has certainly done so," says Clarke.
"Charles Schwab may be preparing for retirement, [but] he fundamentally changed the investing landscape yet again ... Fractional share accounting combined with free trading are exactly the ingredients to disrupt traditional investment products."
Indeed, it shears mutual funds of two major advantages: economies of scale when trading and the level of portfolio diversification pooled investments guarantee.
It also wipes out two sizeable friction points for direct indexing and other automated investing where accounts needed to be larger to spread out the costs of rebalancing portfolios. See: New class of robos lay siege to 'antiquated' target-date-funds (TDF) market; even defender of the 401(k) citadel, Vanguard, sees handwriting on the wall.
Direct indexing is a "very important part of the future", says Bettinger.
"With or without zero commissions we'd have expected it to grow, and I'd suggest it will play an important role in our company's future both on the retail side and potentially on the RIA channel," Bettenger says.
Total disruption
Schwab's moves come on the back of a strong quarterly performance, with record net income of $951 million. In Q3, Schwab posted 6% organic growth, and similar, although undisclosed growth in retail and RIA assets, with $56.6 billion in net-new-asset inflows. See: Head of Schwab Private Client is apparent casualty as Charles Schwab slices $100 million in expenses by pink-slipping 600 staff in face of interest rate 'time bomb'.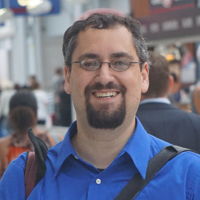 The downside for Schwab is that it's made it far easier for firms to try and woo investors out of the estimated $300 billion it holds in proprietary mutual funds.
But in the process, it's painted a far larger target on the backs of firms like Malvern, Pa.-based mutual fund giant Vanguard Group and Boston-based Fidelity Investments.
Almost $4 trillion, or 67% of Vanguard's $5.7 trillion in assets under management (AUM), is in mutual funds. Fidelity has $2.1 trillion, or 27% of the $7.7 trillion it administers in funds. In contrast, the $300 billion Schwab manages represents just 7% of its $3.77 trillion AUM.
That said, it's dangerous to forget where you come from, or where your bread, historically, has been buttered, says Samuel Adams, CEO of Sausalito, Calif.-based ESG asset manager, Vert Asset Management. See: Oisin's Bits: Sierra Club slams Larry Fink's 'lip-service' to green future.
"There's alternatives to mutual funds now ... and things like zero-commission make it easier for them and harder for mutual funds .. but where is Schwab's end game? Are they rapidly accelerating the innovation that's going to strangle their golden goose?"
"Maybe Schwab's thinking 'we're going to be the custodian for that SMA or direct index' or what have you, so they don't care if it's a mutual fund or not. But that would be a strange conclusion to draw, given what's paid the bills since the beginning of their existence."
During Schwab's earnings call, however, Bettinger delivered a firm riposte to critics and Wall Street bears alike. "We are not resting on our laurels," he insisted. "We believe that every important investor trend is in our favor."
Catching a wave
Nor is Bettinger alone in seeing tail-winds favoring the bold.
"We're in the beginning stages of a major industry shift on par with the introduction of the low-cost brokerage firms, or the shift from mutual funds to ETF's," says Deru.
"Fractional share trading [was] the last major hurdle to fall to open the door," he adds.
One of the core advantages of direct indexing over mutual funds, or ETF structures, is the ease that owning stocks makes to harvest tax losses.
But mutual fund titans like Vanguard won't be the losers, says Daniil Shapiro, associate director for product development at Boston-based consultancy Cerulli, via email.
"I wouldn't be surprised to see asset managers muscle in here, either via their own direct indexing solutions, or by providing models."
In fact, at least one of the mutual fund giants will have a direct indexing product available on the open market within five years, according to Clarke and Rapoport
Tick tock, says Rapoport, via email. "In five years … the majority of advisors will not be using fund vehicles for new clients and new assets, however it may take a generation to transition legacy assets into direct indexing."
Sunk by barnacles
The counterpoint to such ebullience, however, is that the US ETF industry took decades to reach its current $4 trillion of total assets. See: How BlackRock stopped Vanguard from devouring ETF market share by pleasing RIAs -- but how that strategy could endanger iShare profit margins in the long run.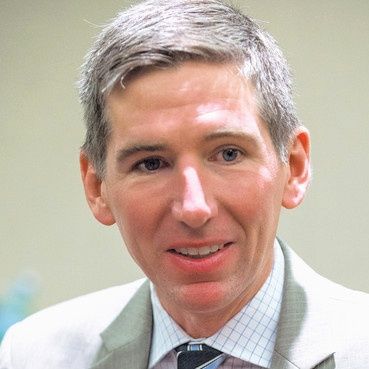 Bettinger admits approaches like direct indexing won't immediately cannibalize the incumbent products.
"I don't see it dramatically changing the [asset] flows," he told analysts in pre-prepared marks during the firm's earnings call.
In fact, more mutual funds hit the market (345) than ETFs (247) last year, according to the Investment Company Institute (ICI), a Washington, D.C. mutual-fund advocacy group,
ICI data also reveals that mutual-fund cash-flows recovered year-over-year in Q1 and Q2 2019, adding $10.4 billion of fund assets after losing $30.1 billion in 2018.
ETFs and mutual funds are still much simpler to buy, sell and track, says Alex Bryan, director of passive strategies research at Chicago-based data, analytics and mutual fund vendor Morningstar, via email. See: How Morningstar got in the last word after The Wall Street Journal dropped a year-in-the-making investigative piece on the fund tracker's head.
"[Direct indexing] isn't as turnkey as a fund where you buy and forget about it, and I think that's the main thing."
Keep it simple
Michael Kitces, founder of the Bozeman, Mont.-based XY Planning Network, and writer of the popular Nerd's Eye View Blog, hailed the imminent arrival of what he called "Indexing 2.0" five years ago.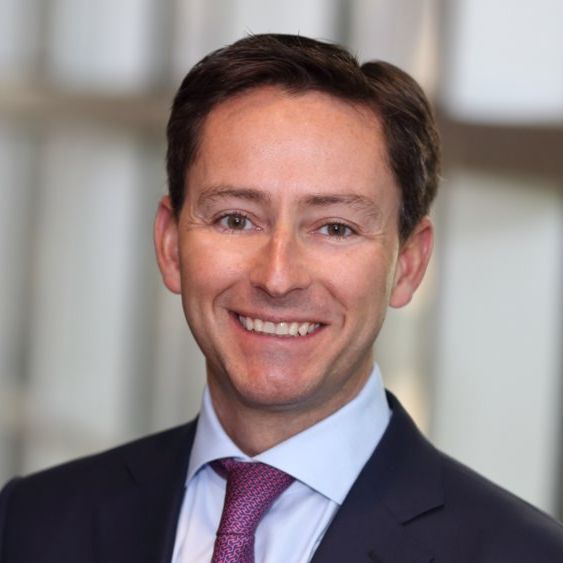 He foresaw zero commissions, tied up with fractional trading, sparking a direct-indexing boom and claimed it represented "the potential for a total disruption of the existing index fund and ETF industry."
But the self-styled fortune tellers failed to calculate inertia's big role in asset retention, says MacKillop.
"If [RIA] clients are happy, they won't destroy their old assembly line in order to build a new one … [and] most clients like a simpler portfolio of ETFs than a giant basket of stocks."
Clarke counters, however, that inertia will melt away much faster with zero-fee fuel being thrown on a growing fire of automated investing. See: Abby Johnson's zero-fee play for millennials gets to $1 billion in one month but Vanguard, BlackRock and Schwab say piffle; Note, RIAs need not apply.
"Mutual fund analysts are being disrupted as more flows go to strategic investments, and direct indexing will further disrupt people wanting fund analyst research."
Medium-term gain
For the last two weeks, most analysts have agreed that ETF vendors benefit most and mutual funds lose the most from zero commissions.
Now, as Q3 earnings calls roll in, ETF vendors, themselves, are queuing up to agree.
"It's a huge tailwind for the ETF industry ... [and] make no mistake, we believe ETF adoption will accelerate," Armando Senra, managing director and head of iShares in the US, Canada, and Latin America, told investors during BlackRock's Oct. 15 earnings call. See: BlackRock's audacious Microsoft hook-up reveals fee-compression busting pivot to annuities sales and software distribution, as eMoney and Envestnet deals increasingly make sense, but analysts warn of existential RIA risk if Vanguard et al. join the fray.
"A decade from now, we'll look back at this time as a pivotal moment for the business of financial advice."
When it comes to the 401(k) space, he's right, says Clarke.
"[They're] much easier for qualified accounts, where you're not worried about the tax consequences."
Elsewhere, they're in the firing line, says Rapoport. "The ETF model for distribution will be disrupted."
In fact, the kind of growth that's seen ETFs climb from $0 in 1992 to $3.94 trillion this August could easily stall, says Deru. "The [ETF] industry is already well aware of the direct indexing paradigm shift."
Long-term pain
Deru notes that Matt Hougan, chairman of the InsideETFs conference in Miami earlier this year, warned that ETFs will face headwinds.
In his keynote speech, Hougan talked about the success of direct indexing firms like Parametric Risk Advisors. The subsidiary of Westport, Conn.-based Eaton Vance brought in $10.8 billion compared with its $6.2 billion for its parent in 2018, according to Wealthmanagement.com,
"In 2003, there were a bunch of us running around saying, 'These ETFs are great; look at the growth rates.' and the mutual fund industry was like 'talk to me when you have $1 trillion in assets,'" he quipped.
"[But direct indexing] it's not pointy-headed stuff. It's here today."
---
* Research by Capital Wealth Management suggests that hidden costs significantly inflate the cost of mutual funds beyond the 1.0% (active) and 0.2% (passive) figure by as much as three-fold.
---
---
---
Peter Giza
October 22, 2019 — 1:51 PM
Brooke/Jason, Can we get some data on this comment? "For the typical RIA it will cost 10x more for the software than the savings over ETFs and whole shares (unless the software is free)" Inquiring minds... Pete Pete Giza | CPO | AdvisorPeak
Ron A Rhoades
October 23, 2019 — 3:00 PM
Schwab reported $139 million in order-flow revenue in 2018, according to one recent article I read. It has always seemed to me that "payment for order flow" prevents best execution from occurring, and is a practice that should be banned by the SEC. Perhaps someday payment for order flow will be banned, as it is a non-transparent cost that investors don't understand and interferes with BD's duty of best execution. Then commissions for trading would return, although bid-ask spreads would decline at the same time.