Tim Buckley is part of the chorus of silence about why Vanguard is finally testing a robo-advisor.
Brooke's Note: The Vanguard revelation came a few days before Schwab pushed its commissions to zero. The tuba quartet of sad honking sounds is based on everybody reading lyrics from the same sorry sheet of music: 'Go low on price, and do it now or get iced.' It's hard to imagine a move that is so unoriginal and so self-defeating for revenues has a happy ending that brings the flutes and clarinets into the score. For now it seems -- on balance -- good news for RIAs. Each reduction ultimately lessens the gross amount that investors pay, which makes RIA fees less of a burden. But desperate national players -- not a profit margin in sight -- are likely to further blur the edges between what an RIA does for 100 basis points and for what their robots can do for next to nothing.
After 10 years of indifference to robo-advisors, Vanguard Group is finally launching one -- almost as an afterthought -- but the timing suggests it may have a distracted Schwab and Fidelity in mind and its own exposed 401(k) market flank.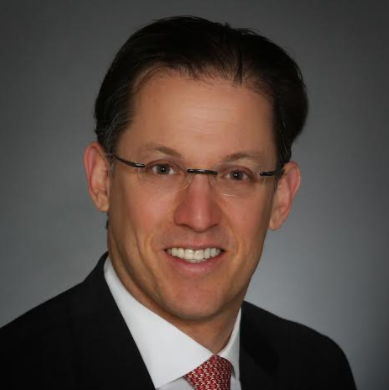 Vanguard is the king of target-date funds in 401(k ) plans -- a set-and-forget product whose inflexibility, transactional nature and aging technology set are hardly reassuring. See: The genius of how T. Rowe Price's new robo extends its $165-billion automated advice franchise -- namely as a maker of target date funds
The king of indexed investing's robo advisor sounds like a slightly more expensive version of Schwab's free Intelligent Portfolios, but a step-down in service, with a minimal discount, from its rockstar cousin, Vanguard Personal Advisor Service (VPAS).
The Malvern, Pa., company launched Vanguard Personal Advisor Services in 2015 and now has 700 advisors and $140 billion of assets.
Its new robo will be available to Vanguard brokerage accounts for a 20-basis-point fee, which undercuts pretty much every 401(k) robo-adviser on the market, as well as that of many target-date funds.
The robo will only include Vanguard funds and no call center help. It sounds uninspired, but the timing of its entrance with regard to chief rivals, Fidelity Investments and Charles Schwab & Co., and its target market --micro-accounts--means it could be an inspired strategy.
Bottom feeding
Schwab opened the door to Vanguard's fee-based robo in March, when it switched to subscription fees for investment management, financial planning and a CFP call center, to boot, through Schwab Intelligent Advisory. See: Schwab hopes to blend into the subscription world of Netflix, Amazon and Apple by dumping asset-based fees and wooing millennials with Intelligent Portfolios for $30 a month
Schwab launched its robo-advisor in 2014 to immediate success.
Schwab's $30 monthly fee replaced a 28-basis-point-fee on AUM. New clients also pay a $300 upfront charge. Schwab still offers its free robo, Schwab Intelligent Portfolios, but more as an afterthought, analysts say. All told, Schwab's digital assets hit $41 billion mid-year.
Fidelity followed in 2016 with far fewer signs of success or marketing. Its robo entry, Fidelity Go, charges 35 basis points. It uses eMoney for planning.
Vanguard, with more than $5.3 trillion in assets under management, tipped its hand Sept. 16. It filed a brochure with the Securities and Exchange Commission (SEC), outlining a trial service, dubbed Vanguard Digital Advisor, using a more traditional asset-based fee.
"By sticking to an asset based fee, rather than a subscription charge, Vanguard has indicated it's not going after six-figure accounts like Schwab," says Will Trout an analyst with Celent.
"At $30-a-month for Intelligent Advisory, an investor needs to have $125,000 in their Intelligent Advisory account to get a better deal than the old 28 bps fee level," he adds.
The robo game
For the moment, Vanguard is declining to discuss its new robo in detail -- as far as timing, strategy or technology.
But Vanguard spokesman Freddy Martino confirmed the company is in the "early stages of a pilot for a new advice service" suggesting it is still learning, evolving and uncertain what the finished product will look like.
Vanguard is entering the game just as popular robos, like Betterment and Wealthfront, are finally breaking even. See: Betterment paints it black in robo retail, making it a 'real company,' with JP Morgan and Bank of America on its new whiteboard hit list
For it's part, Schwab says its robo has seen a 25% increase in account opens since it changed its pricing model in March. A Schwab spokesperson did not respond to multiple emails seeking comment. See: Exploding to near $24 billion* of assets under automation, Schwab creates robo-exec slot and fills it with ex-Betterment unit chief
Schwab reported attracting $1 billion in assets in the second quarter.
Vanguard's VPAS shot up from basically nothing in 2015 to $140 billion as of June 30, 2019. It's on track, this year, to average about $4-billion-a-month in new assets, according to the company.
Vanguard spokesman Charles Kurtz confirmed that VPAS has risen to $140 billion and currently employs 700 salaried, fiduciary advisors. See: Wealthfront busts through $20 billion mark with its 'break things but make it happen' approach, but it's bedeviled by details when it comes to customers
Defensive move
Facet Wealth CEO Anders Jones in Baltimore says Vanguard is purely playing defense. In time, he adds, it'll be shown as a means of protecting its exposed 401(k) flank.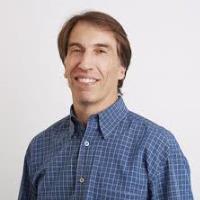 Digital Advisor can manage 401(k) accounts that have as little as $5 invested.
"I think they were being innovative with VPAS, and I see this as defensive," Jones says. He says the firm is looking to move 401(k) business to this robo.
According to the brochure, investors should be able to sign up digitally, very similar to most robos, a fact Katz confirmed.
Investors can create a digital profile on the site and fill out information about their family, age, risk tolerance and financial goals, the document said.
"In setting your goals, you will be asked to respond to customized scenarios with varying risk/reward calculations that are designed to tell us about your willingness to tolerate risk in connection with your financial goals.
"Based on your scenario responses, we will provide you with a risk attitude assessment derived from an assessment tool based on behavioral economics and decision science," the brochure explains.
Still, Jones says neither Vanguard nor Schwab are providing what investors seek.
"Both Vanguard and Schwab are saying that their solutions serve the market, but they're not hitting the nail on the head. Folks need planning, and it needs to come from a human."
Slashing costs
But the Vanguard SEC brochure pays extensive lip service to its planning efforts:
"In the Digital Advisor experience your inputs will enable us to show you different planning scenarios and visualizations (leveraging inflation and return on capital models developed by VAI and its affiliates) so that we can partner with you to set your financial goals." See: After Orion, Fidelity and Envestnet paid big for planning software, Morningstar finesses a DIY planning hack for Workstation; Black Diamond is also trying finesse to counter the continuing planning software grab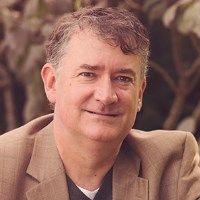 The brochure also mentions its planning capabilities, but they fall short of Fidelity's eMoney adjunct.
"Digital Advisor is not intended to provide comprehensive tax advice or financial planning with respect to every aspect of your financial situation and goal forecasts are based on your account types (e.g. IRA, Roth IRA) and do not incorporate specific projections of investments that you hold at Vanguard or elsewhere," it states.
For investors who want planning and humans who can help them, Kurtz says, VPAS is the answer.
"From truly assessing risk tolerance and reviewing an individual's distinct financial goals during onboarding to initiate and execute a plan, to ongoing coaching and guidance, to monitoring and rebalancing portfolio, and recommending adjustments—the human advisor is a central component of Personal Advisor Services," he explains.
One key element the new robo addresses is Vanguard's promise to push down fees for financial advice in the same steady and unrelenting fashion it did with asset management.
CEO Tim Buckley began hinting at his quest to lower fees shortly after his tenure began in 2018. He advised investors he would begin ruthlessly chopping RIA fees. See: Vanguard's new CEO Tim Buckley hints the next move for his firm's RIA's 30-basis-point fee may be down, down, down
"We've lowered costs and complexity with funds and expect us to do the same with advice," said Buckley in a webcast that aired in early January 2018 - shortly after he was named to helm the firm.
Clunky
Trout doubts Vanguard Digital is any threat to VPAS.
"I don't think it will cannibalize VPAS. While it may seem a bit like VPAS Lite - a 'faster, better, cheaper' approach to portfolio-driven financial planning - the audience is different," he says.
RIAs and insiders who follow the industry question whether Vanguard's technology will be up to par.
Bill Nickles, a financial planner with Yellow Dog Financial in Bolton, Mass., who uses Betterment's advisor platform, says he's been disappointed with Vanguard's technology. He uses Vanguard funds for his clients.
"I've helped clients set up Vanguard accounts, and it's just very clunky, and there are a lot of different services. As an advisor, it took me awhile to figure out which service belongs with which category."
For example, he says simply signing into Vanguard's site can be confusing because clients must decide right away which account they're interested in.
Betterment's site is much easier to use, Nickles says.
He's also not convinced the robo will fly just yet. "It doesn't sound that compelling to me."
But Trout says Vanguard's dive into robo-advice means it can now compete head-to-head with Fidelity and Schwab.
"Vanguard now has a lean and mean product proposition," he says.
"By providing enhanced value at lower costs, Vanguard is taking on rivals Fidelity and Schwab - both of whom offer digital planning solutions, although in hybrid form - directly."
---
---
Mentioned in this article:
Wealthfront
Portfolio Management System
Top Executive: Andy Rachleff
---
---
---