Alex Chalekian: This is just the start.
Brooke's Note: The RIA business of 2019 has so much velocity that even a pebble hitting its windshield can cause cracks that make it seem like a bolder. Drop a price to zero or joke about dropped drawers; stand back and watch what happens. That dynamism has us all in its thrall and wary of what comes next. If you are on the wrong side of these forces, you'd better beat a hasty strategic retreat. Ken Fisher's initial attempts to simultaneously normalize his remarks and allege the messenger contorted them did not work. The retreat is working better but new losses from institutions are springing up -- though no private client has come forward to say he/she has withdraw assets. But his whistleblower Alex Chalekian must be feeling his own pressure after bursting into the limelight. The iron is hot for him to claim a larger destiny as RIA business change agent. He is resolutely striking. This article looks at both phenomena -- the parry and thrust.
The tale of two West Coast RIAs -- Ken Fisher in Portland and Alex Chalekian in Los Angeles -- is twisting toward damage control by the former and a surprising new side-gig for the latter.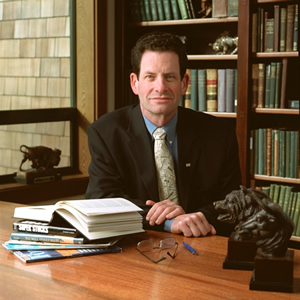 Fisher, the 68 year-old owner of a $100-billion RIA, is one of the most recognizable figures in the financial services industry because he's often featured in his firm's extensive media advertising.
But to set the record straight on his character, he was forced to enlist both his son and his CEO. They vouched for him, personally, and published data about his track record hiring women.
The message: Fisher's laudable actions are more reflection of him than his ill-chosen words at the Tiburon CEO Summit. See: How Ken Fisher's 'girl's pants' remarks set off an RIA-led tweet firestorm that became a slow-burn PR disaster that remains uncontained
"My father, Ken Fisher, made comments in a recent talk that some have interpreted as sexist, racist or bigoted. Anyone who knows him, personally, will agree that he is not even close to any of those things… It saddens me to see him attacked and labeled in these ways," said Nathan Fisher in a Wednesday morning (Oct. 16) post on LinkedIn.
Ken Fisher's remarks at the Tiburon CEO Conference in San Francisco Oct. 8 touched off a firestorm after Chalekian called him out for vulgar, sexist language in a Tweet. Within a few days, the post drew more than 142,000 views and hundreds of comments, mostly from men and women in the RIA business.
"Money, sex, those are the two most private things for most people," so when trying to win new clients you need to be careful," Fisher said during a fireside chat with Tiburon host Chip Roame.
"It's like going up to a girl in a bar … (inaudible) …going up to a woman in a bar and saying, hey I want to talk about what's in your pants," he explained.
Question of values
Chalekian, owner of a $160 million RIA Lake Avenue Financial in Pasadena, Calif., drew near universal praise from the industry -- with the notable exception of Fisher. He bashed him initially, claiming the comments were taken out of context .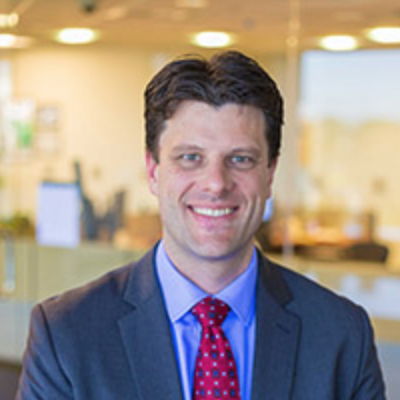 But Fisher followed up with an apology last Friday (Oct. 11) after CNBC released an audio recording of his speech.
"It is clear to me now some of the words and phrases I used to make certain points were unnecessary, inappropriate and have no place in our company, industry, or society," Fisher wrote in response. "They certainly don't reflect my values or the firm's."
He added that he had previously taken a big step making Fisher Investments a more gender- and minority-aware company.
"Our chief human capital officer is a woman. She [Lane Jarvis] came to us with years of experience and expertise in diversity and inclusion, and she is committed to leading us to get better in areas of gender and equality."
Jarvis is the former GoDaddy.com chief human resources officer, who joined Fisher Investments in 2015.
With Fisher backpedaling and backfilling, Chalekian chose not to rest on the laurels of his seemingly instant fame.
Before the video tweet, he was a secondary speaker at events. His Facebook page shows him speaking in various settings including at LPL's national event and TD Ameritrade's network.
Now he's fashioned himself as an expert on cultural and social appropriateness. He's offering his services to help tone-deaf conference organizers play better with women and minorities (Chalekian is of Armenian descent).
His wife, Rosa, "is a very strong independent woman and travels with him frequently to conferences. She is fantastic. They are a dynamic duo," said Chalekian's spokesman, Jason Lahita, who is PR chief for Integrated Financial Partners, said.
Industry conscience
Chalekian started by compiling a list of more than 100 women speakers in the financial services industry to remove an excuse about a presumed small pool of candidates.
"This is not a speakers bureau. There are plenty of those already. I just helped compile a list of outstanding female speakers that organizers can use when looking for their next conference," he said.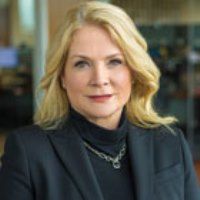 He is also working with Informa Connect (AKA: KNect365), a group that hosts many conferences like Inside ETFs, Wealth/Stack, etc..
"This is just the start and I've had great feedback so far from the few organizers that I've spoken with," he says by email, referencing another event where he intervened with advice.
"The atmosphere and the set-up of the conferences needs to change, as well," he adds.
"At a recent conference, the organizers didn't take into consideration that high bar stool chairs are very difficult for women in skirts. Luckily we were able to remedy the situation before we took the stage."
Chalekian added that he is offering this assistance pro-bono.
Controversy boils
Meanwhile, Chalekian had to do his own damage control because the video directly violated Tiburon's event confidentiality policy.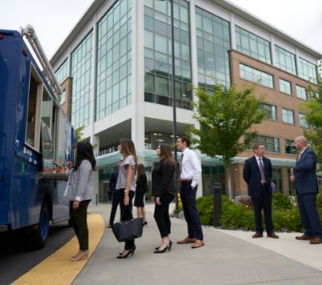 Tiburon CEO Conference founder Roame also drew some heat for failing to speak up until the controversy reached the boiling point.
After 48 hours of tension, he sent out an email last week supporting Chalekian's decision to post a video about Fisher's comments. Chalekian also heard personally from the famous consultant.
"Chip sent him a very nice email last week, thanking him for having the courage to speak out, and commending him for his character," wrote Lahita.
As the controversy entered its second week, however, Fisher's firm was still taking hits.
This week, institutional customers pulled about $1 billion in assets out of the firm, and pummeled Fisher's brand in public statements.
"The statements made by Ken Fisher implicate not only his own judgement, but potentially that of the company as a whole," Boston's Mayor Martin J. Walsh wrote to the city's pension board, which voted 5-0 to yank $248 million.
"Boston will not invest in companies led by people who treat women like commodities," he added.
No excuses
Other political subdivisions took a similar tack. The state of Michigan pulled back $600 million in state pension funds, and the city of Philadelphia pulled $54 million plan.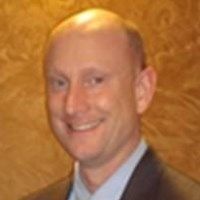 Michigan chief investment officer Jon Braeutigam addressed the Department of Treasury's Bureau of Investments (BOI) board Thursday, and called Fisher's comments "completely unacceptable," according to a letter obtained by CNBC.
Braeutigam says the news that came out last Wednesday was enough for him to act. So, he terminated Fisher Investments from the $70 billion state pension fund.
"BOI became aware of this situation last night (Wednesday) after reading an industry news article and, after leadership discussions this morning (and more verification), all were in unanimous agreement that prompt termination is the correct course of action.
"There is no excuse to not treat everyone with dignity and respect. We have high expectations of our managers (and staff), not just with regards to returns but also in how they exhibit integrity and respect to all individuals," Braeutigam wrote last Thursday.
Fisher Investments was a domestic equity manager for Michigan's pension plan 15 years and managed more than $600 million of the State of Michigan Retirement Systems funds. Braeutigam wrote that the investment firm's performance over the years was satisfactory and that he had never heard of Fisher making lewd comments before.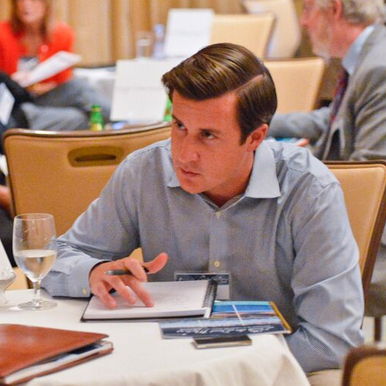 The Florida state board of administration began an investigation to determine if it will withdraw $175 million of pension money, spokesman John Kuczwanski said in an interview with Bloomberg earlier this week.
"SBA policies require our employees and service providers to foster positive business and personal practices designed to ensure that everyone is treated with respect and dignity," he added in a statement Tuesday (Oct. 15) to Bloomberg.
Boston-based Fidelity also fired a shot across the bow stating it was mulling over Fisher's $500 million sub-account.
Fidelity Investments is on the fence about its relationship with Ken Fisher. Fidelity spokesman Vincent Loporchio confirmed that the company is reviewing its relationship.
"The views he expressed do not align in any way with our company's values," Loporchio stated. Fisher Investments manages around $500 million within the Fidelity Strategic Advisers Small-Mid Cap Fund.
Damage control
As part of internal damage control, Fisher Investments CEO Damian Ornani emailed all 3,500 staffers Oct. 11 - the day after the state of Michigan announced it had fired Fisher Investments.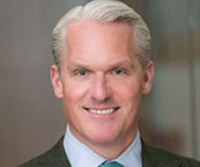 He told employees Friday (Oct. 4) that Fisher's remarks were "wrong" and announced the formation of an internal diversity and inclusion task force.
"Recent commentary has called into question our commitment and support of women. As your leader and CEO, I soundly reject that notion. Let me be clear: Ken's comments were wrong. He has admitted that and apologized for them," he wrote.
He noted that 30% of Fisher Investments' managers and 23% of the vice presidents, or above, are women.Three of five of the company's senior executive vice president are also women and "report directly to me," he added.
In contrast, women only represent 4% of top executives at companies that run mutual funds, hedge funds and other investment vehicles, the CEO said, citing Harvard Business Review data.
Ornani also reminded staffers Fisher is known for his jocular "terms of endearment" which include references to "butt" tattoos.
"He [Fisher] will often say they 'bleed Fisher green' or have 'FI stamped on their butt.' He has said it about me many times over the years (and... countless others). He uses those phrases as terms of endearment for those who understand our culture deeply and live it every day. I have always taken it as a sincere compliment."
Fisher followed up his first email with a more direct expression of contrition: "It pains me to know that my comments have caused you grief, concern and indignation. I sincerely apologize."
So far, from a financial standpoint, the impact has been minimal--about 1% of $110 billion in total assets under management has been pulled. According to Fisher's ADV, the company charges 1.25% on the first $150 million of small-cap assets and anything beyond that is negotiable.
But whether Fisher will show his face again in television commercials as a symbol of the brand, remains to be seen.
---
---
Jeff Spears
October 18, 2019 — 10:42 AM
There is more here than meets the initial examination. Mr Fisher has created many enemies with his TV commercials calling out advisors and his personality. We all need to take a deep breath and move on. Gender issues are real and hopefully this egregious event allows us to address and deal with the problem.
George Papadopoulos
October 18, 2019 — 8:34 AM
I never ever considered a butt tattoo...even though my firm's culture is also very strong! #sarcasm 1.25% on the first $150 million, really?? Fee compression is due perhaps? So proud my state was the first one to yank $600 million from his firm, you gotta stand for something!
adms
October 19, 2019 — 6:48 PM
how I fixed my bad credit, using freely available information. Click here to see all the details <a href="https://bit.ly/2nNDL6t" rel="nofollow">https://bit.ly/2nNDL6t</a>
Frank Armstrong
October 19, 2019 — 4:20 AM
Chris, since when was being sexist a symptom of autism?
Chris Duffy
October 18, 2019 — 11:11 PM
Seemed like the son was suggesting his dad is autistic in some way, or some kind of personality disorder?
Don Trump
October 18, 2019 — 3:30 PM
Your all a bunch of cucks.
Peter Giza
October 18, 2019 — 12:14 PM
Forgetting my absolute loathing for what I consider to be misleading marketing, this type of behavior takes my loathing to another level. Without people like Alex and others this type of behavior will continue. Your personal life and beliefs are just that, personal - keep it that way. I wonder if this would have happened if the tables were turned out of the audience had a greater gender mix. Thank you Alex for making the issue a real public issue one that is being acted upon. We all know Mr Fisher isn't alone so maybe this warning shot will help readjust people.