Ken Fisher, the king of RIA marketing, fumbles for PR strategy to curb vulgar summit talk fallout as $900 million in assets walk out the door; Fidelity mulls dropping firm
Ken Fisher's son and CEO are working overtime on damage control, while whistleblower Alex Chalekian now offers advice to socially tone-deaf conference promoters.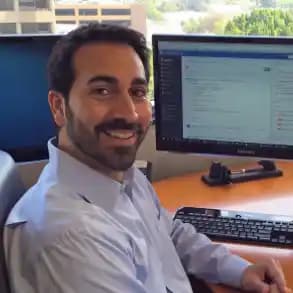 Alex Chalekian: This is just the start.
---
---
George Papadopoulos
October 18, 2019 — 8:34 AM
I never ever considered a butt tattoo...even though my firm's culture is also very strong! #sarcasm 1.25% on the first $150 million, really?? Fee compression is due perhaps? So proud my state was the first one to yank $600 million from his firm, you gotta stand for something!
Jeff Spears
October 18, 2019 — 10:42 AM
There is more here than meets the initial examination. Mr Fisher has created many enemies with his TV commercials calling out advisors and his personality. We all need to take a deep breath and move on. Gender issues are real and hopefully this egregious event allows us to address and deal with the problem.
Peter Giza
October 18, 2019 — 12:14 PM
Forgetting my absolute loathing for what I consider to be misleading marketing, this type of behavior takes my loathing to another level. Without people like Alex and others this type of behavior will continue. Your personal life and beliefs are just that, personal - keep it that way. I wonder if this would have happened if the tables were turned out of the audience had a greater gender mix. Thank you Alex for making the issue a real public issue one that is being acted upon. We all know Mr Fisher isn't alone so maybe this warning shot will help readjust people.
Don Trump
October 18, 2019 — 3:30 PM
Your all a bunch of cucks.
Chris Duffy
October 18, 2019 — 11:11 PM
Seemed like the son was suggesting his dad is autistic in some way, or some kind of personality disorder?
Frank Armstrong
October 19, 2019 — 4:20 AM
Chris, since when was being sexist a symptom of autism?
adms
October 19, 2019 — 6:48 PM
how I fixed my bad credit, using freely available information. Click here to see all the details <a href="https://bit.ly/2nNDL6t" rel="nofollow">https://bit.ly/2nNDL6t</a>