Fidelity's Abby Johnson took eight days to succumb Chuck Schwab's commission torpedo but those days may have been put to good use.
Brooke's Note: It is easy to forget that -- on one level -- the RIA business was built on a giant freemium model. No matter how many assets an RIA parks at a custodian on behalf of investors, it's all free parking. The only costs born by some RIAs are trades. But many RIAs just past those fees along to investors, too. Talk about a friction-free business model. But that last free ride may soon be over as the power of the consumer catches up with the power of the RIA. RIAs may soon have to pay more of their share through custody fees implemented to cover a shortfall left by the zeroing out of trading fees. E*Trade is already quietly in that camp -- presumably a sign that RIAs aren't going to dump tea into Boston Harbor in protest, if, as Michael Kitces predicts, Fidelity steps up first among the Big Four to charge RIAs. For now, RIAs get free everything but if custody fees get levied RIAs may still gain. They can do hyper rebalancing that was uneconomical in the pre-zero era. On a more theoretical level, it just seems cleaner to have RIAs pay for what they use and for what they want -- rather than a comes-out-in-the-wash system. It's like having a fair tax rather than swarms of meter maids handing out $40 tickets to fund the repaving of town sidewalks. I'm still mad about all those fluorescent orange tickets I got when I lived in Boston.
RIAs could end up paying for the dramatic renewal of a commission war launched Oct. 2 when Charles Schwab ended fees for equity trades, a move quickly followed by TD Ameritrade, E*Trade and more belatedly Fidelity.
The moves portend the loss of hundreds of millions of dollars in revenue for each of the firms. With their backs to the wall, the era of the RIA custody fee may finally be at hand, says Jeff Spears, managing director at Plano, Texas-based Chapwood Investments, via email.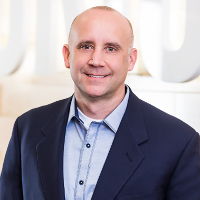 Until now, the largest custodians never dared charge a custody fee for fear of losing a marketing battle against competitors.
"Custodians are going to have to charge the RIAs," he says. They have to have a way of replacing the lost revenues. "[it's] a new business reality."
Michael Kitces, founder of the Bozeman, Mont.-based XY Planning Network, and writer of the popular Nerd's Eye View blog agrees. He says custody fees are imminent.
"I'm even wondering if the reason that Fidelity has delayed zero-trading-commission switchover for their RIAs until early November is because they're working on a basis-point custody arrangement to also come out as an option between now and then," he says, via email.
"Their emphasis on not making as much on cash sweeps and eschewing payments for order flow would fit this as well, as they don't need those if they're going to charge a custody fee instead ... I think Fidelity will be the first to try."
Changing landscape
Will Trout, senior analyst at Boston-based Celent is a lone voice dismissing the possibility. "I'm not foreseeing flat custody fees anytime soon," he says.
Not soon is now for RIA custody at E*Trade, which inherited a de facto custody fee in purchasing Trust Company of America, according to its spokesman Thayer Fox.
"Our RIAs are already at zero because our custodial platform is actually a bank custodian and we charge a bank custody fee," he says. "So no change for our RIAs. They already trade for free."
Regardless, Chairman Chuck's just nudged over a domino that will quickly topple a line of shaky pieces, says Eric Clarke, CEO of Omaha, Neb.-based RIA software and asset management vendor Orion Advisor Solutions, via email.
"Just when you thought Charles Schwab may be preparing for retirement, he fundamentally changed the investing landscape yet again!"
With the friction of trade costs gone, the economies of trading-scale that products enjoy just went out the window and making direct indexing and customization of portfolios more attractive.
Advantage Chuck, says Gavin Spitzner, president of NYC-based RIA consultancy Wealth Consulting Partners, via email.
"[He's] playing the long game ... chess to Fidelity's checkers ... with a variety of recent moves, be it trading commissions, or Schwab's approach to digital advice and subscription pricing." See: Schwab hopes to blend into the subscription world of Netflix, Amazon and Apple by dumping asset-based fees and wooing millennials with Intelligent Portfolios for $30 a month.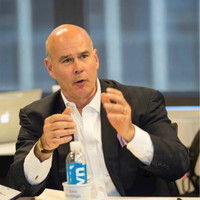 Many Fidelity observers wondered, however, whether Fidelity CEO Abby Johnson held a trump card, namely the hidden value in its trade execution and best practices surrounding how it manages order flow.
The largest online brokerage firm with 21.8 million accounts lauds its Oct. 10 move to slash trading charges on stocks, ETFs and options as superior to rivals', because it also automatically directs retail investors' cash into higher yielding alternatives and entails zero payment for order flow for stock and ETF trades, alongside "industry-leading trade execution that does not sacrifice customer interests."
The changes will be available on Nov. 4 for registered investment advisors, the company said.
Some observers have even speculated that Johnson's follow-the-leader act will ultimately put even more pressure on competitors.
Of the major RIA custodians, only Jersey City-based BNY Mellon's Pershing continues to charge commissions.
When asked if the statement to that effect made by managing director of advisor solutions, Ben Harrison, last week, still held true, a Pershing spokeswoman replied in the affirmative. "Our original statement on this topic stands at this time," she said, via email.
Loss-leader
Johnson could have the last laugh, and it looks like Fidelity's about to make custody a loss-leader, says Spears.
"Schwab's saying it can replace [lost profits] with its bank earnings ... [but] the old sources of profit don't exist anymore. How you replace them, that's key ... it's not a big leap for us to read [loss-leader] between the lines … you're going to have to make money somewhere."
It's a nice idea, but theory doesn't trump hard financial realities, says Kitces.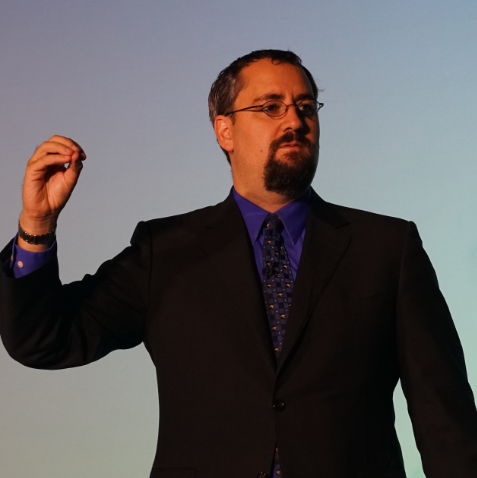 "The problem is when it comes to Fidelity, a loss leader for what? It's not like they have a super lucrative cash sweep program sitting on the back end to make up 50%-plus of their revenue like Schwab does."
Kitces' skepticism is not shared by everyone.
Scott Smith, director for advice relationships at Boston-based consultancy Cerulli, and Steve Gresham, an ex-Fidelity executive and financial consultant, share Spears belief that custodians may end up as sellers of software and services with custody the lure.
Kitces too accepts that there's a logic to bundling together Fidelity's core custodial services, and software like all-in-one platform Wealthscape, and financial planning system eMoneyAdvisor.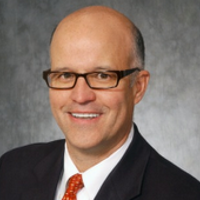 Gresham, who headed up Fidelity's private client group for nine years, between Oct. 2008 and Dec. 2017, says that even negative commissions -- paying clients to trade either directly or through revenue sharing -- are a possibility.
Pay-to-trade has, in fact, already hit the market. San Francisco startup All of Us recently announced such an approach at NYC conference FinovateFall. Once All of Us makes 50 basis points on client assets; its investors start earning on spreads and order-flows.
Change is coming, says Gresham.
"I would look forward to more services for free than just negative pricing, but against a backdrop of maintaining 'free' as a market share play," he explains.
"The approach I led around segmentation at Fidelity retail was distinct service models for different levels of need ... Welcome to the financial mall."
"[Now] we'll start to see the second and third waves of disruption," says Clarke.
Like Kitces suggested last week, Clarke also believes that zero commissions could spark an exodus from broker-dealers, where such fees remain, to the independent space.
"Advisors will have a larger incentive than ever," he adds.
Hard numbers
Prior to their abandonment, commissions made up approximately 3% to 4% of Schwab's revenues; 39% of TD's; and 34% of E*Trade's, according to San Francisco investment bank and asset manager JMP Group. Spears says Fidelity's own commissions revenue is likely to have mirrored Schwab's.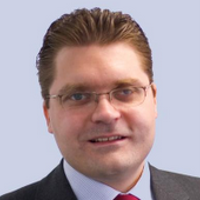 For order-flow, the percentage of revenues for each firm stands at 1.4% (Schwab); 8.4% (TD); and 5.7% (E*Trade) and for profits earned on the spread on client deposits, the figures are 57% (Schwab); 24% (TD); and 62% (E*Trade).
In contrast, Schwab's dependence on milking cash spreads has risen from 38% in 2014.
Fidelity declined to disclose its profits on the spread.
Fidelity stopped selling order-flow externally in 2015, according to a spokesperson for the firm. It began to decrease its dependence on spread earnings by passing on more of the interest to its clients the same year. See: Abby Johnson set financial services on fire with a 1.91% 'cash' offer, drawing 'first blood' in an 'accelerating war of rates,' analyst says.
Volte face
For eight breathless days, Wall Street waited and watched Fidelity to see if it would hold the line on charging commissions on equity trades, following the race to zero instigated by Charles Schwab & Co., Oct. 2, and quickly followed by TD Ameritrade, and E*Trade.
She didn't.
Johnson capitulated on Oct. 10, slashing equity commissions from $4.95 to zero--a move it said it would not do to, betting that it could make the case to RIAs and investors that they were getting better services for their money. See: All eyes turn to Fidelity to see if it cracks in all out price war over trading commissions, but for now Abby Johnson is stubbornly refusing to buckle -- bolstered by RIA reassurances
"We're dealing with a competitive environment." Kathleen Murphy, president of personal investing at Fidelity, told Barron's, rationalizing the move.
"[We're] challenging industry practices that appear to give value in one place when they are actually having customers pay in other ways," said Murphy, in a release.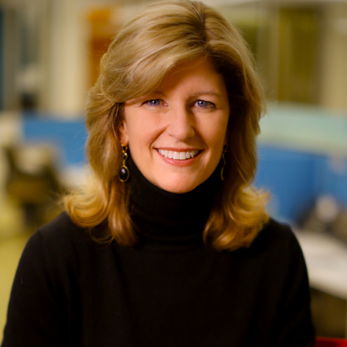 "[We also] default [investors] into the higher yielding [cash] option, as well as provide customers with the industry-leading trade execution that does not sacrifice customer interests. This combination is something that no other firm offers."
Nor will you see Fidelity chasing revenues to make up for lost profit, says Canter, in a follow-up email to his initial dismissal of zero fees. "As a private company, we can take the long-term view without having to focus on the cycle of quarterly earnings."
The idea that Fidelity was blindsided by Chuck is bunkum, says Kitces.
"Fidelity decided to take a pause and actually gauge market reaction before just impulsively matching Schwab's cut the way that TD did."
American rabbit
The contrast between Fidelity's strategic languor and TD and E*Trade's frenetic response is also telling, says Alois Pirker, research director at Boston-based consultancy the Aite Group. "[They] acted within hours, whereas Fidelity thought about it, then acted ... so it was less the chicken."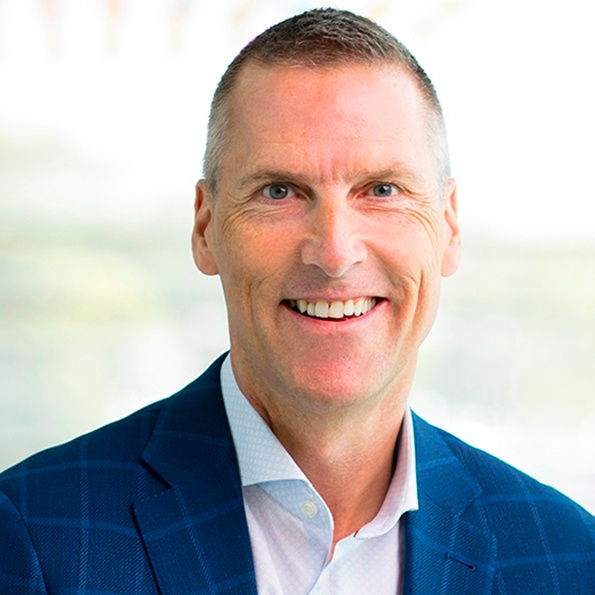 "If someone responds within an hour it shows a real level of fear [and] it speaks for Fidelity that they didn't," he adds.
Moreover, if Fidelity doesn't charge ahead into charging custody fees, the next likely early adopter is TD, says Kitces.
"TD may have to make the change first, simply because it appears they took the biggest revenue hit in losing their trading commissions, and may 'need' to make up the money somewhere to maintain service levels to their RIAs."
Conflict looms
Such a revenue hit could also force custodians into ramping up their competition for clients with RIAs, says Spitzner.
"Traditional RIA custodians ... [will] risk their RIA custody relationships ...The loss of commission revenue combined with the interest rate environment, and a market that is essentially flat with lower projected rates of return for the foreseeable future, all conspire to drive all retail firms to grow their higher margin fee-based businesses," Spitzner explains.
Until now, such conflicts have been a major bone of contention between RIAs and the firm's who stable them.
Indeed -- and ironically if Spitzner's vision comes to pass -- in the case of TD, the backlash against increasing custodial competition was so severe that it contributed to the premature end of Tim Hockey's reign as CEO. See: Tim Hockey leaves baffled analysts (and everyone else) probing for answers to explain abrupt departure plan as TD Ameritrade CEO; It's about... nothing!
Competition with RIAs is inevitable, says Gresham.
"There's always been a desire in the retail business to pursue new households … [and] channel conflict went out with the TV Antenna, it's a way of life."
---
---
Mentioned in this article:
---
---
---
JPL
October 17, 2019 — 10:30 AM
Am I missing something, this decision puts mutual funds at a blatant disadvantage on the custodial platforms. From what I have read the investor will be charged a transaction fee for all buys and sells while ETF's and stock trades will be executed for free. To add insult to injury, the platforms charge mutual fund families approximately 10 bps of assets while ETF's and Stocks pay nothing.
Peter Giza
October 16, 2019 — 6:22 PM
Oisi IMHO it's a brilliant move for the following reasons. 1) Creates enormous buzz and confusion. 2) It forces everyone to do it, sets them back on their heels strategically and forces a quick tactical decision. 3) Takes all the stupid management of minimizing fees off the table for advisors. 4) Creates a more insulated fee structure that is less subject to the whims of the market and other custodian pricing. 5) It's a fee that is soon forgotten whereas trading fees are always right there in your face. 6) Opens up some interesting opportunities for fintech players. Pete Pete Giza | CPO | AdvisorPeak
Brian Patrick Murphy
October 16, 2019 — 6:42 PM
I agree with Pete, I think this opens up some interesting opportunities for nascent Fintech players (not those already established per se) but up and comers.
Jeff Spears
October 16, 2019 — 5:43 PM
We didn't have to wait long to understand why Schwab cut commissions to zero. <a href="https://seekingalpha.com/news/3450717-schwab-q1-gains-net-interest-revenue-increase" rel="nofollow">https://seekingalpha.com/news/3450717-schwab-q1-gains-net-interest-revenue-increase</a>