Bill Mueller: We're delighted to become part of Broadridge.
Brooke's Note: A third party seal of approval is solid gold. We know it in the journalism business; that's why you see so much "sponsored content." Even marked as such, the very whiff of approval that comes with sitting alongside legitimate journalism is enough for publications to mint profits. In that sense, it had to be a coup for Fi360, which administers the Accredited Investment Fiduciary (AIF) designation, to get an ISO designation for its mark in July. Not that it wasn't doing OK for two decades without it. The firm has jumped 11-fold in value during the past seven years. Broadridge didn't bat an eye when it paid $120 million to buy Fi360. We've been keeping an eye on the Marlton, N.J. data giant for a while as it soaked up companies--and talent--as part of a broader offensive into the fiduciary realm. See: Broadridge CEO Tim Gokey gets Google Cloud's head of platform in his corner as he sets sights on wealth management cloud thunderclapper. (Update: as of Oct. 15, Broadridge followed up the purchase of Fi360 with another compliance-themed acquisition, the purchase of content monitor Appatura.)
Fi360 CEO Bill Mueller must be walking on air.
Broadridge Financial Solutions, a $4 billion global fintech company, has just dropped $120 million to buy his firm--more than 10 times the amount his company, Bluff Point Associates Corp., paid for Fi360 in 2012. Mueller took the CEO reins in 2015.
The deal means Broadridge will become the new guardian of fiduciary responsibility, just as the Securities and Exchange Commission's (SEC) Regulation Best Interest, also known as Reg BI, is about to kick in.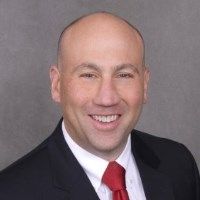 "The shift to fee-based advice and imminent regulatory changes, including the SEC's Regulation Best Interest, are increasing the scrutiny on firms," said Michael Liberatore, head of Broadridge's Mutual Fund and Retirement Solutions business in a statement announcing the deal.
"Our goal is to help firms stay ahead of this evolving regulatory landscape," he added, by ensuring firms are "demonstrating prudent advisory practices."
Among other services, Fi360 manages accreditation and continuing education for the Accredited Investment Fiduciary (AIF) Designation, named one of the 10 most desirable marks in the industry by Financial Planning magazine. See: Broadridge is coming for RIAs, if it can solve channel conflicts
In July, Fi360's AIF designation received its own seal of approval from the Milwaukee-based ANSI National Accreditation Board (ANAB), an adjunct of the International Organization for Standardization (ISO) in Geneva, Switzerland.
The designations moved Fi360 to the front of the class as an accreditation company and apparently whetted Broadridge's appetite enough to shell out nine figures for a company that last sold in 2012 for $11.5 million.
Raymond James & Associates is acting as financial advisor to Fi360 in the transaction. See: Raymond James bids to be the Goldman Sachs of RIA M&A through acquistion Silver Lane -- and it might just work
Terms of the transaction were not disclosed. An email sent to Fi360 asking to confirm or deny the $120-million price went unanswered.
Wreaking havoc
The company was founded in 1999. Its first fiduciary software solution, InvestMgt, was officially released a year later. Fi360 won the franchise for the AFI designation in 2003 and has awarded it to more than 11,000 advisors since then.
The number is about double the 5,200 active AIF (Accredited Investment Fiduciary) designees and about 400 active AIFA (Accredited Investment Fiduciary Analyst) designees it had in 2012.
The firm charges about $2,300 for the training, which takes three days. It is now one of 10 designations recognized by FINRA, hence a valued acronym on an advisor's CV.
For Broadridge the purchase of Fi360 is a means of making lemonade out of lemons.
The fiduciary movement is part of what is wreaking havoc on profit margins in the asset management industry where Broadridge thrives. Now it has a fiduciary product that could be lifted by the rising tide of RIAs, which are bound by a fiduciary duty to clients.
"Integrating Fi360's solutions set with Broadridge's leading wealth and retirement solutions will enable better support for clients as they build and maintain responsible fiduciary practices," says Liberatore.
In addition to its accreditation, Fi360 provides analytical and reporting software that helps advisors document investment processes and do MRIs on products to determine their suitability.
Fi360's analytics products also enable broker-dealers to automate compliance procedures and identify assets with greater exposure to risk than the client is prepared to stomach.
Instrumental tool
Advisor Sheryl Garrett, of Garrett Planning Network in Eureka Springs, AR, has about 325 independent advisors, serving 20,000 clients. She says the AIF designation and training are instrumental to her firm.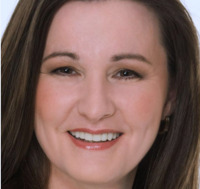 "I choose to pursue the AIF designation and most importantly the education required to attain the designation, to enhance my understanding of laws governing various types of fiduciary roles and responsibilities," she says.
Garrett says that she began her education about fiduciary issues by reading books by Fi360's founder, Don Trone. "I found that the AIF curriculum pulled together many of these aspects into a logical sequence, structure and process," she explains.
Trone ran the Center for Fiduciary Studies and Fiduciary Analytics, which were rolled into Fi360 after he founded the company. Trone left in 2007 and was involved in a three-year federal legal battle with Fi360 over the rights to intellectual property.
The sides settled last year. Both Trone and Aikin decline to discuss the legal issues.
Trone now competes head-to-head with his former company. He formed 3ethos, and last fall and launched a new fiduciary designation — global fiduciary strategist. Trone declined to discuss Fi360's management.
A window on growth
After this article went to press, Broadridge followed up its Oct. 10 purchase of Fi360 with a second acquisition, again with a compliance slant.
On Oct. 15, Broadridge announced the purchase of Ridgefield Park, N.J.-based Appatura Inc., which sells software to asset managers and broker-dealers so they can monitor external communications and ensure they meet regulatory requirements.
"This is another example of how Broadridge is helping asset management and other financial services firms streamline regulatory and marketing communications," says Michael Liberatore, head of Broadrige's mutual fund and retirement solutions business, in a release.
It also further evinces the firm's continuing -- and often M&A driven -- push to sell its services to more client facing wealth management firms. See: Under new Vanguard whiz, Facet Wealth grows much faster • Broadridge is coming for RIAs, if it can solve channel conflicts • Mark Tibergien kibboshes 'death watch,' says succession shortlist exists • Fidelity's Canter and Schwab's Clark share similar RIA gloom but differ, too.
The terms of the acquisition were not disclosed. Prior to the sale, Appatura was owned by Havas Creative, a subsidiary of the French media conglomerate, Vivendi Universal SA.
---
---
---