Charles 'Chuck' Schwab: Eliminating commissions ensures my ultimate vision is realized.
Brooke's Note: The scenario that makes Chuck Schwab's decision to zero out $400 million a year in revenues is interesting four-dimensional chess. Schwab is deepening its subscription and freemium commitment in a way that delivers massive body blows to competitors at all levels. See: Schwab hopes to blend into the subscription world of Netflix, Amazon and Apple by dumping asset-based fees and wooing millennials with Intelligent Portfolios for $30 a month Most obviously, it undermines the efforts of Robinhood and other super-discount brokers for whom zero commissions was their main schtick. Goodbye, it seems, to fellow discount brokers, too, like E*Trade and TD Ameritrade -- turning the rivalries into a service game where Schwab is strong. Less talked about, but potentially most important, is what it does to independent broker-dealers like LPL Financial and the clearing firms like Pershing and Fidelity Clearing & Custody. LPL, Pershing and Fidelity pretty much can't lower commission rates because brokers rely on the revenue. That said, these brokers are pretty sticky. But what happens when clients start asking about commissions in a world of zero commissions? Schwab is bound to gain some ground. But if that is Schwab's plan, then it sure is throwing up a big smokescreen; its three top executives offered three versions of what triggered the move. Meanwhile, Wall Street has been unnerved. Schwab shares tumbled to $35, about where they were in July of 2015. But one ignored factor hiding in plain sight is Chuck, the chairman and original contrarian who launched the discount broker revolution. The news was uncharacteristic of Walt Bettinger -- his chosen successor--which suggests the move came straight from the top. It's a big bet that only Chuck can be content to own. But as this article points out, the peril he faces can be summed up by a player, perhaps, even more determined to win consumer trust at all costs -- The Vanguard Group.
Charles Schwab & Co., TD Ameritrade and E*Trade formed a circular firing squad last week -- then fired in virtual unison. When the smoke cleared, a Vanguard Group instigated zero-sum commission war had painted a bull's eye on discount brokerages.
The Malvern, Pa., firm set the trap in June, 2018 when it went the zero-commission route for 1,700 ETFs on its own discount brokerage platform, says Michael Kitces, co-founder of the Bozeman, Mont.-based XY Planning Network, and writer of the popular Nerd's Eye View Blog, via email. See: Vanguard Group Makes Big Move on RIA Custody by Ending Commissions on 1,700 ETFs in Bid to Become Walmart of Financial Services.
Schwab's price cuts took effect on Oct. 7. E*Trade followed the same day; TD's went live on Oct. 3. See: How many RIAs are there? No, seriously, how many?
If it was Vanguard's intention to re-ignite a commission war among e-brokers that had largely reached a stalemate in 2017, then it succeeded in spades.
The way Kitces called it, Vanguard was out to avenge a broader movement by the discount brokerages to dump it for refusing to cede to pay-for-play demands -- particularly manifested in its 2017 eviction from TD Ameritrade's ETF platform. See: TD Ameritrade angers RIAs who feel 'blindsided' after TD Ameritrade's actions prompt the departure of all Vanguard and some iShares ETFs from its NTF platform.
"Vanguard adopting a no-commission platform for virtually all ETF trades was going to unhinge the market for RIA custodians charging trading fees," he writes in an email, pointing to a post last year.
Counterstroke
Nobody could have predicted Schwab's move, but in hindsight, it seems like a brilliant counterstroke that dovetails in so many ways with the company founder's vision--even if he had to be pushed to finally realize it.
Schwab couched the move as part of the chairman's long-term plan to burnish his legacy by tying the announcement to the release of his new book "Invested."
"From day one, my passion has been to make investing easier and more affordable for everyone," said the founder in the release. "Eliminating commissions ensures my ultimate vision is realized."
Schwab, who turned 82 in July, may have just been sensing his own mortality. But the move amounts to a piece of generalship that rivals Lee at Chancellorsville.
Peter Crawford, Schwab's chief financial officer (CFO), provided the tactical and strategic implications in his own prepared remarks.
"There has been a clear pause in the so-called commission wars among the 'traditional' e-brokers since the price reductions we made in 2017," he writes.
"At the same time, we are seeing new firms trying to enter our market – using zero or low equity commissions as a lever. We're not feeling competitive pressure from these firms…yet.
"But we don't want to fall into the trap that a myriad of other firms in a variety of industries have fallen into and wait too long to respond," he explained.
Like any war of attrition, the victor usually has the deepest pockets, and Schwab may be best positioned to eat its losses while competitors starve.
Crawford pointed out that foregoing commissions represents just 3% to 4% of the company's quarterly revenues, or about 11% of its quarterly net income.
Ironically, Schwab may be in the best position to weather the fight because of its in-house bank. See: Schwab makes thousands of its RIAs subject to fee for robo-software, allocation of client cash to Schwab Bank
In 2014, Schwab's net interest revenue was just 38% of its total revenues but by 2018 it was nearly 60%. The higher interest rates in 2018 contributed to Schwab's success.
Milking cash spreads from client deposits is also a sizeable revenue stream for TD and E*Trade, making up 24% and 62% of their revenues, respectively.
Custody boom
Morningstar analyst Michael Wong sees the method in the madness.
Schwab comes out ahead if it adds just $20 billion or more in incremental net assets with zero-commissions then monetizes this sum with bank and management fees, he writes in Finance & Commerce.
Of course, that view is tempered by the likelihood that the Federal Reserve will cut rates again. Federal Reserve Chairman Jerome Powell hinted as much, Tuesday (Oct. 8). He said the central bank is leaving the door open to another rate cut later this month, USAToday reported.
Falling rates will be painful for the discount broker and custodian, but it's battening down the hatches by cutting jobs. See: Head of Schwab Private Client is apparent casualty as Charles Schwab slices $100 million in expenses by pink-slipping 600 staff in face of interest rate 'time bomb'
Tim Welsh, president of Larkspur, Calif.-based Nexus Strategy also sees a downside. If Schwab attracts incremental assets to its zero-fee trading platform, they are likely to be day traders. They typically don't leave cash on the table that can be swept into Schwab's bank.
But Kitces says RIAs could ride to the rescue of discounters. He points to a potential custody boom -- sparked by no commission fees -- at the expense of independent broker-dealers.
"Advisors working as brokers at IBDs typically pay a lot more for trades, and while they may not have realized they were paying $20-plus a trade when Schwab was at $5 a trade, they're more likely to notice ... when Schwab and TD are 'free'," he explains.
"[As] it's part of their economics, IBDs may not be able to give up their trading commissions, which makes the RIA channel look even more appealing."
Bears roar
So far, Wall Street, which can't see past the next quarterly earnings report, has been unnerved by the renewed price war.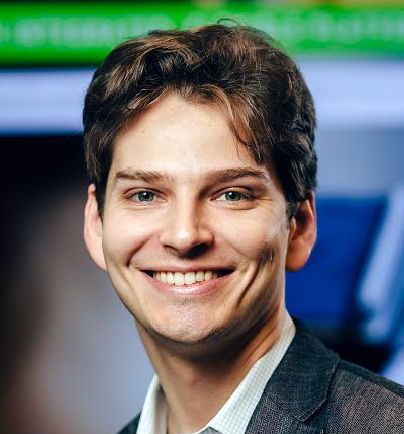 Wells Fargo equity research analyst Christopher Harris downgraded the Schwab, TD, and E*Trade trio on the news, Oct 3. To achieve near-term growth all three will need to make cuts and pursue share buybacks, he noted.
The market reacted by slicing Schwab's, TD's and E*Trade's market capitalization by a combined $14.2 billion, or an average of 22.7%. Schwab has suffered the least. Its share price has fallen.16.2%; E*Trade's 22% and TD's a whopping 30%.
Between Schwab, TD, and E*Trade, the three firms stand to lose as much as $400 million a quarter. This figure is tallied by adding up Schwab's $100 million in lost revenues per quarter; Omaha, Neb.-based TD Ameritrade's $240 million' and NYC-based E*Trade $75 million.
The sell-off isn't an overreaction, writes Harris, in a note.
"Identifying a bull case for this group now has become very difficult ... Organic growth is slowing, interest rates are declining and significant chunks of trading revenue are going away."
Nevertheless, zero commission was the right call, writes Crawford.
"We have a business model that doesn't depend on commission revenue ... [and] we're making these pricing changes because we believe they enhance both our value proposition and our competitive positioning ... it's seemed inevitable that commissions would head towards zero, so why wait?"
But Schwab, TD, and E*Trade are all going to have to come up with extra cash from somewhere, because no commissions means direct and indirect losses, says says Jason Wenk, CEO of 2018-founded zero commission digital custodian, Altruist, via email..
"If they can't find a way to replace some [or] all of that revenue then they will need to get much leaner, which means less soft dollars, layoffs, [and] less services."
"[What's] unknown is how much revenue TD will lose on revenue shar[ing], as advisors and clients will no longer need to choose funds on their no-transaction-fee ETF list; or [how much] Schwab will lose in outflows on their proprietary ETFs," he adds.
Box lunch
The zero-commission rush appeared to put RIA custody rivals Fidelity Investments and Pershing Advisor Solutions in a box. Wall Street analysts insisted competitive pressure would force them to fall into line.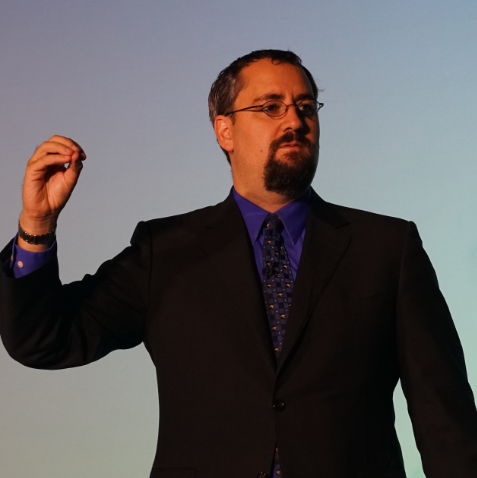 The Boston-based giant stood by the $4.95 it charges for typical online stock, ETF and options trades. See: Fidelity and Schwab one-two $4.95 price punch staggers industry with execs willing to go 'far, far, far further'
Initially, Fidelity took a deep breath and considered its options. It's RIA head, David Canter, said Fidelity Custody & Clearing was not analyzing its pricing model in the same linear terms as its big RIA custody rivals.
"We've heard from a number of the advisors we work with over the past few days, asking about how custodians are going to continue to invest in the business despite the loss in commission revenue," he says. "That's something that we all need to think about and is getting lost in the headlines." See: All eyes turn to Fidelity to see if it cracks in all out price war over trading commissions, but for now Abby Johnson is stubbornly refusing to buckle -- bolstered by RIA reassurances.
But when the company finally exhaled, its commission charges were history.
Pershing managing director of Advisor Solutions Ben Harrison said the company plans to "constantly evaluate our pricing schedule in light of the trends in the industry." See: The old trick of new math Pershing used to make its RIA assets in custody soar from $200 billion to $615 billion in one year.
Absorbing hits
It's a blow -- and it's revenge, counters a source at a smaller RIA custodian, who prefers to remain anonymous in order to speak candidly.
"Fidelity won the "race to zero" on ETF [and] asset management side, [so] Schwab snatched the gold on transaction fees," agrees Scott Smith, director for advice relationships at Boston-based consultancy Cerulli, via email.
"They [see the] future as one without commissions as a prime revenue source [and] advice, interest spreads and order flow likely [as] more durable revenue," he explains
But Fidelity's breadth means it can easily absorb a commission hit, says Wenk.
"Fidelity has a very clear lead in other business lines ... so in many ways they aren't competing as directly with the discount brokers," he explains.
"In the end, I think they'll eventually go commission free, but [they're] being more calculated to see how it plays out, rather than be compulsive like others." See: Vanguard hits back at Fidelity's loss-leader strategy by courting higher-margin businesses.
TD has the heft to bear the commission loss too, says company spokesperson, Joseph Gianonne, via email.
"TD Ameritrade has scale and a range of different revenue streams. Spread-based revenue is and will continue to be TD's largest revenue stream."
But E*Trade may find its status as an independent concern in jeopardy. A number of observers in a variety of media outlets have been quick to suggest its now reduced share price could spark a takeover.
Credit Suisse research analyst, Craig Siegenthaler, cited in a CNBC article, suggests that TD is the likely buyer.
"We think [TD] is the likeliest acquirer of [E*Trade] given the large expense redundancies and [TD's] desire to catch-up to Schwab and Fidelity in the race for scale," he says.
Catbird seat
Vanguard, with $5.7 trillion in managed assets, as well as other asset-managers, including New York-based BlackRock, which manages some $6.84 trillion are positioned to gain the most from the commission war.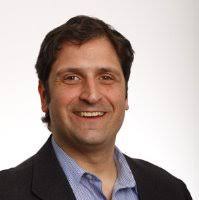 They're going to crush it, says Evan Rapoport, founder and CEO of West Palm Beach, Fla.-based TAMP SmartX, via email.
"They will have the ability to offer advisors a full TAMP offering at no cost, as they are able to remunerate off of the expense ratios associated with their individual products within their models. [Just] envision a robo-advisor that doesn't have to charge 25bps, plus have the client pay the underlying expense ratio within the ETF," he explains.
"Now they can charge zero for the technology and use it as value proposition to bring on assets." See: The exclusive deal SMArtX cinched with Black Diamond is yielding Tiffany results, and now SmartX is hiring to keep up.
Vanguard agrees.
"We see this as a good thing for investors. Removing commissions means there is one less factor for investors to consider when choosing an ETF, whether from Vanguard or another provider," says Vanguard spokesperson, Freddy Martino, via email.
"We will continue to do our part in educating investors about the all-in costs of investing with a financial firm, including expense ratios, commissions, cash sweep rates, best execution, securities lending revenue splits and so on," he says. See: Vanguard jilted RIAs 16 years ago. Now its CEO Tim Buckley is green-lighting RIA custody again -- with bells, whistles and added urgency.
BlackRock did not respond to a request for comment.
Software push
It's a hell of a time to be in business, tweets Tyler Linsten, founder and CEO of tiny Seattle-basd RIA Alder Cove Capital.
"It's like fighting over crumbs on the floor of your spaceship as the Death Star [Vanguard] tractor beam is reeling you in for a certain death."
"BlackRock and Vanguard are the biggest winners here, at least on the RIA side," adds Wenk. See: Vanguard's asset machine wobbles under Abby Johnson's withering pricing assault, but Fidelity's new cost-cutting front aimed at advisors is proving more lethal for BlackRock.
"Free stock trading might sound cool, but the reality is it will be hard for RIAs to utilize without specialized trading software -- which TD does provide ... [but] advisors would much rather use low cost providers with large line-ups."
It will trigger a renewed push for a software edge, says Lex Sokolin, global co-head for financial technology at New York-based blockchain software firm ConsenSys, via email. "It's like a levee breaking for more technology to be built."
But it's not just giants who stand to benefit, because without commissions, TAMPs will be much more affordable to RIAs, says Rapoport. "[Without] additional custody expense[s], the net cost to the client can drop significantly."
Don't count your chickens, Kitces shoots back.
"In the long run I don't think this is good for TAMPs ... Trading commissions were the last blocking point of cost for direct indexing strategies to really take off ... I see a rapidly emerging threat for both TAMPs and mutual funds [and] ETFs to get hit hard by the rise of direct indexing." See: Orion's Eric Clarke tests new strategy to combat Envestnet's Jud Bergman in a Game of Thrones style clash for keys to RIA and IBD kingdoms.
---
---
Mentioned in this article:
---
---
---
brooke southall
October 11, 2019 — 9:07 PM
John, We are against acronym confusion. Sorry about that. -Brooke
John Karayan
October 11, 2019 — 8:54 PM
Very interesting article, albeit I had a bit of trouble figuring out some of the acronyms
Chester
October 11, 2019 — 1:26 AM
no coverage of the ken fisher calamity on here? or are you going to do a more in depth dateline to catch a predator style piece 2 weeks from now?
Jeff Spears
October 10, 2019 — 8:07 PM
Wall Street survived a dramatic decease in commission s after the Global Settlement. Custodians can learn from Wall Street. Net interest margin has become the leader again. Same as it ever was.
Brian Murphy
October 10, 2019 — 7:25 PM
Consumer-facing products are dead as competitive differentiators for the various brokerages at this point. What's next? Services.
Brian Murphy
October 10, 2019 — 7:15 PM
As of today, Fidelity announced to RIA clients that commissions are going to zero.