Todd Gibbons was as 'surprised' as everyone else to find himself suddenly in the BNY CEO chair
Brooke's Note: Call it the human resources equivalent of an inverted yield curve. With Charles Schwab & Co.'s plan to ax 600 jobs and State Street's plans to cut 2,300 jobs, it's stabler in custody on the lower rungs than at the higher echelons. This inversion of the norm may be an anomaly, but if so, it's spreading. BNY Mellon is a hot spot with Schwab and TD Ameritrade sizzling, too--with change. It takes big problems to unseat big shots. Interest rates, fee compression and the fury of automation are among the biggest. The big dogs are tired of saying they have no answer -- except ones their calcified boards can't stomach. It may be cold comfort to staffers at the lower rungs. Look out below.
Career hopscotching Charles W. Scharf surprised BNY Mellon by making a highly predictable move when he leaped to Wells Fargo -- after all, the job pays 40% more.
The now ex-CEO of the ancient New York institution is taking over the once high-flying San Francisco commercial bank after it was laid low by a scandal involving millions of fraudulent savings and checking accounts opened on behalf of clients without consent.
It's his third CEO role at a mega banking brand in three years. The Wells board, Sept. 27, named Scharf the company's CEO and president, effective Oct. 21.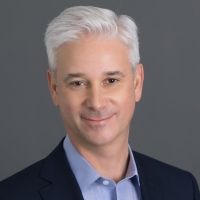 "[Scharf] seems a very defensible choice to regulators, and he has led a charmed career, navigating to the top across several name brand companies," says Jon Holtaway, CEO of Ategra Capital Management, which invests primarily in the shares of undervalued financial firms.
"Wells Fargo is almost six times bigger in market cap ($222 billion versus $43 billion and BNY) and trades at a relative discount, making the opportunity exponentially bigger. Stock buybacks can drive earnings-per-share at Wells Fargo easier than at Bank of New York," Holtaway says.
Scharf, 54, only came to BNY Mellon two years ago from San Francisco-based VISA -- ostensibly to avoid the 3,000-mile coast-to coast, home-to-office commute he'd been making at the credit card giant.
On behalf of RIAs, Mark Tibergien sang his praises after he bestowed $50 million on the Pershing Advisor Solutions unit, in part, thanks to insight gleaned from Scharf's brother being an RIA. See: BNY Mellon's new CEO is an RIA fan, and Pershing Advisor Solutions made a big personnel move to reflect it
Ins and outs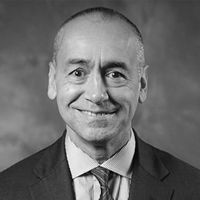 "Todd is an accomplished and respected leader who is well known to all of our stakeholders," says Joseph Echevarria, who just got named to the board and has been appointed its non-executive chairman.
"He has been a driving force behind the development and execution of our strategic vision and transformation, and that will continue."
But Gibbons was not clued in or clairvoyant about Scharf's impending move.
"This was a surprise," said Todd Gibbons
Scharf also surprised himself, he said on a call the investors on Friday, the Journal reports.
"I thought that's where I would be for the rest of my career," he said of BNY Mellon. "I certainly didn't anticipate this opportunity coming along."
The surprising move follows Lisa Dolly walking out the door (with no landing spot) after a short -- apparently unsatisfying -- tenure atop BNY Pershing. See: What to make of Pershing CEO Lisa Dolly's surprise exit and the sped-up entry of 35-year Pershing veteran Jim Crowley
Gabe Garcia, head of relationship management- advisor solutions at BNYMellon|Pershing, is also departing Pershing and Lori Hardwick's quick entrance and exit is also notable at a company known for stability in its upper echelons.
BNY Mellon declined to comment about Garcia's departure.
Garcia, whom many saw as short-listed to take over from Tibergien as CEO of Pershing Advisor Solutions, responded via LinkedIn.
"It was 100% my decision," he says. "I love that team and Mark [Tibergien] was the best mentor I have ever had."
Executive churning
That said, hard-to-explain short tenures in the RIA custody realm are rampant. Tim Hockey will leave TD Ameritrade's CEO seat in early 2020. See: Tim Hockey leaves baffled analysts (and everyone else) probing for answers to explain abrupt departure plan as TD Ameritrade CEO; It's about... nothing! TD Ameritrade shares traded at about $52 when Hockey announced he would leaver and trade at about $35 as of Oct. 1.
Charles Schwab & Co. is chopping from the top of retail, with Andy Gill and Terri Kallsen among 600 employees departing. See: Walt Bettinger axes current and former Schwab retail chiefs, Terri Kallsen and Andy Gill; funnels responsibilities to Jonathan Craig, for now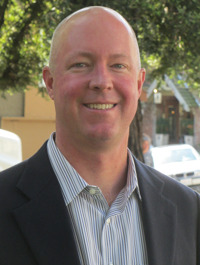 At least Scharf is landing on his feet.
Scharf is not new to retail banking after a long stint at JPMorgan Chase. He was right-hand man and heir apparent to Jamie Dimon. He was CEO of retail financial services at JPMorgan Chase & Co. from 2004 to June 2011.
Before that, he held executive positions at Bank One Corp, Citigroup, and Salomon Smith Barney.
He also serves on the boards of Microsoft Corp., the Business Council and Johns Hopkins University in Baltimore and chairs the New York City Ballet.
The leap back into the commuting frying pan--Wells Fargo has agreed to let him keep his desk in New York, for now--speaks to his desire for a change -- even if the new job is arguably a dumpster fire all on its own.
Not only is Wells Fargo's brand in the hall of shame, but the Federal Reserve also placed a $2-trillion "asset cap" on the company in 2018. Wells Fargo hopes Scharf can talk the Fed into lifting this restriction, and it's willing to pay up for him to try.
His Wells starting salary is $2.5 million a year, with a 'target' bonus of $5 million, including the full $5 million guaranteed for 2019, reduced by any bonus Bank of New York pays for 2019.
BNY will pay him $15.5 million in performance shares in February, subject to fly-the-coop-discouraging vesting over several years.
Talking points needed
But it may not be just the money, analyst say. In news interviews, they spoke of the "sclerotic," BNY board of directors, which is taken to mean rigid with little ability to adapt.
Gibbons and his successor will need to come up with new talking points, says Tim Welsh, president of Nexus Strategy of Larkspur, Calif.
"Everybody's trying to dress themselves up as a technology company. But if you're a 280 year-old bank, it's hard to say that with a straight face. What's left to roll out? If anything, it's technology and anything that'll cut margins." See: BNY Mellon goes on a wild poaching bender as it sets sights on playing a very 2019 game of digital catch-up
The logical next step in RIA custody is for the next round of c-suite leader to charge custody fees, Welsh adds.
"RIAs have been getting a free ride."
---
---
---
Jeff Spears
October 1, 2019 — 1:24 PM
Feels like we need a business model overhaul. I agree with Tim. Custody fees would be a good place to start. Free sells but doesn't work long term. This reality has helped the RIA industry but now we need to pay the shareholders.