After just five years, Zach Perret is the eye of a venture capital storm targeting financial technology data flows.
Brooke's Note: If you are a financial advisor and can't manage assets and direct them to a custodian where you have discretion, there is a plan B. Manage the assets virtually under the control of some bank or discount broker and advise on them at some level of compensation. All the while, build a case for moving them under your management for more effective fingertip control and greater fees. The notion of this "held-away" concept goes way back to Advent Custodial Data and other aggregators who pushed the idea and the data backing it up. But what worked in theory never worked so much in reality. But a giant bet on Plaid by none other than the famed Mary Meeker -- on the heels of an API-ization of the agg category alongside the digitization of wealth management -- has suddenly flooded this niche with cash. Plaid is wasting no time spending its windfall, and Quovo was at the top of its shopping list, making three rich RIAs richer, and maybe marking a new age of data flow in wealth management that looks more like optical networking and less like a Mexican sewage system.
Plaid is the hottest data aggregation company in finance not named Yodlee. Now the San Francisco-based startup of five years and boy-band founders own Quovo, which pulls it much deeper into the RIA business overnight.
The out-of-the-blue Quovo purchase is an aftershock of a Plaid funding round in December that netted it $250 million out of a round valued at $2.65 billion. The stunning Plaid valuation marked a ten-fold jump from 2016 when Plaid was valued at just $250 million. Until that haul, the 175-employee firm had raised just $59 million since its 2013 founding.
The Plaid fund raise is itself an aftershock from Mary Meeker's attempts to spin off from legendary VC firm, Kleiner Perkins Caufield & Byers, to start her own. Meeker, 59, is considered the original big-time dot-com analyst.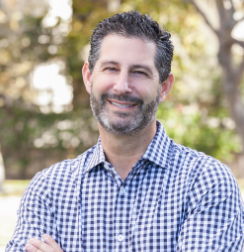 The deal may represent a front-runner strategy by Plaid after hearing Quovo's footsteps, according to Steve Lockshin, CEO of AdvicePeriod.
"It's a little bit of a winner-take-all area," says Lockshin, the founder of Fortigent and Convergent, who also successfully cashed out of those ventures. "Quovo had begun to infringe on Plaid's market." He will continue to hold a portion of his stake in Quovo after the Plaid deal and hopes to advise the co-founders on wealth management matters.
Sexy names
Roughly speaking, Plaid is known to own the consumer-finance, data-aggregation market, namely banks, but also sexier names like Coinbase, Robinhood, Acorns and PayPal.
Quovo specializes more in investments and wealth management. The two firms overlap at some robo-advisors like Betterment, though Betterment is on record saying Quovo is their preferred vendor.
"We tested others in the consideration phase, but Quovo was the partner we used when we launched aggregation," says Betterment Spokesman Joe Ziemer in an earlier interview.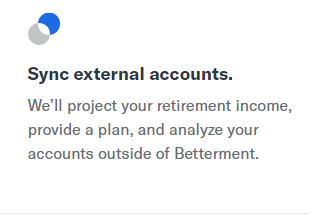 "Quovo is a great partner for us because they are a modern technology partner who knows how to provide an easy-to-integrate API and moves quickly to make improvements," he adds.
Plaid and Quovo got the inside lane, competitively, on legacy players by leading an API revolution at just the right time, according to Peter Giza, principal of Spitbrook.
"They, along with other data engines are building a common data system all brought to you by APIs. There are enough differences between the two companies to complement their platform and a significant amount of prospect overlap that it make sense for such a transaction," Giza says.
Land grab
As recently as a year ago, Plaid's revenues were reportedly a relatively measly $40 million, but the company told Forbes that it had doubled its customer base in the past year. One news report cited anonymous sources pegging revenues at closer to $90 million.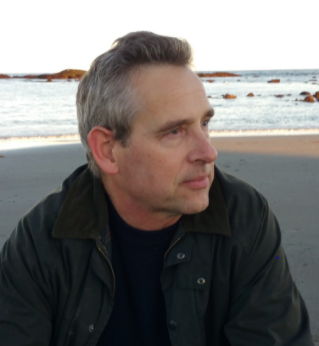 Headed by CEO Lowell Putnam, 35, Quovo made noise by becoming the aggregator to robo-advisors but also by becoming close to business-to-RIA software makers like Orion Advisor Services. Plaid was co-founded by Zach Perret, 30, and William Hockey, 28, whose pre-entrepreneurial careers consisted of one-year stints at Bain & Co.
Plaid and Quovo are similar in one respect. "Plaid has been growing like a weed and so has Quovo," Lockshin says.
There's a good reason that venture capitalist are in a land-grab mindset about account aggregation players, according to David Benskin, CEO/founder of Wealth Access in Nashville, Tenn., who names Buckingham Asset Management as a nonexclusive client. See: Buckingham becomes KKR-fueled, check-listed M&A 'machine' that now feeds on BAM TAMP clients
"Advisors can convert approximately 65% of assets aggregated," he says of his firm's clients who oversee $190 billion through his "aggregator-of-aggregator" model. "Firms deploying aggregation are generating an additional $2,000 per client per year in new revenues." See: Nearly half of advisors now charge clients to manage held-away assets
Fidelity win
Quovo, also founded in 2013, raised $21 million in venture backing. F-Prime, the venture division of Fidelity Investments, led a $10 million round, in April, 2017.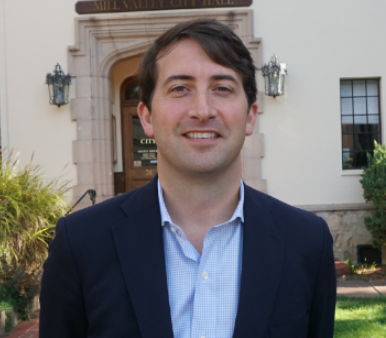 its largest,Putnam is well-liked in the RIA business and even got cozy recently with market leader Yodlee in a coalition formed to assure that big financial institutions remain willing to share data. See: Envestnet quietly deals rivals in on Yodlee play to placate big banks and their latent threat of 'oblivion' in response to 'screen scraping'
The combination of Plaid and Quovo may have a synergistic effect that makes it a far greater threat to Yodlee, according to Lockshin. "It could be a case where one plus one equals three."
But he shares some love for Yodlee under Envestnet's ownership.
"[Envestnet CEO] Jud Bergman has done a great job, and their new product set is impressive. But Plaid's going to have more resources and connections [than it did previously]," he says.
The approaches of the new firms, however, put them in a different, more future-leaning market, according to Giza.
"ByAllAccounts [owned by Morningstar] and Yodlee are now part of very large enterprises that have their own,mission that is more traditionally focused and not looking to serve the new and edgy fintech startups," he says.
---
Mentioned in this article:
Quovo
Portfolio Management System

---
---
---