Bob Oros: I'm just asking for a little time and faith.
Brooke's Note: The departure of Elliot Weissbluth as CEO of HighTower not only takes the Chicago super RIA into new territory, it takes the RIA business into new territory, too. Up until now, all roll-ups that got past $20 billion in AUM did so based on the strength of a single hyper-charismatic leader. Say what you like about Joe Duran, Rudy Adolf and Elliot Weissbluth, they all have that special quality. Same is true for Shirl Penney at Dynasty Financial Partners. Now for the first time, one of these aggregators is testing the possibility that somebody with merely mortal levels of charisma can herd dozens of RIA cats and attract new ones. It's plenty to ask in an industry that self-selects for fierce independence. Arguably, Oros' degree of difficulty as CEO only increases because his predecessor, Elliot Weissbluth, is reducing his role and abdicating powers, but staying very much on board as chairman and chief charisma officer. This article gets at why it may all just work.
After months of news bits tumbling out from off-record sources, Bob Oros's career at HighTower Advisors got started with a bang today (Jan. 7) with a grilling by his new constituency, a press release and news interviews.
The new RIA rollup CEO's hire would have been dramatic enough had it gone the conventional route. But it's a case of a founding CEO in Elliot Weissbluth, 51, giving ground to a hired gun in Oros. Oros is Weissbluth's elder at 52.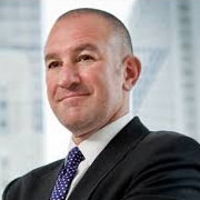 HighTower is a high profile firm with $42 billion of AUM, its ADV says, and $60 billion of AUA, Oros says.
Oros' first order of business today was to host a "town hall" meeting with all HighTower constituencies. That includes the 207 advisors from 92 advisor teams across channels.
Town hall
"I've been received really well," he says. "We had a town hall meeting open to everyone and received great questions and engaged with advisors concerns."
Though Oros did not elaborate on the concerns raised, he emphasized that his job is, foremost, to keep existing advisors happy ahead of adding new firms. See: As Thomas H. Lee Partners asserts itself, Dave Pottruck steps down as chairman of HighTower's board of directors
Recruiters say retention remains a challenge for HighTower as it undergoes ownership change and competitors sense vulnerability. See: Michael Bapis to leave HighTower and become the first high-profile Rockefeller Capital recruit as CEO Greg Fleming scores major poach
"I'm just asking for a little time and faith," he says.
Asked how he planned to make his mark on HighTower, Oros largely demurred citing his first-day status.
"We won't have evolution for the sake of evolution," he says.
He was more definitive about how power will be divided up between himself and Weissbluth.
No confusion
"Make no mistake. No co-CEOs. There's no confusion there. I want to leverage [Weissbuth's] evangelism. My plan is to put him to work growing the firm."
Weissbluth was similarly adamant about his subordination to Oros in an interview with InvestmentNews today. "My technical title is chairman, but whether it's carrying Bob's briefcase or helping with some thorny situation, I'm here," he said.
Oros says he and Weissbluth hit the ground running in terms of working relationship. HighTower was Fidelity Institutional's largest RIA client, and they worked together well in those roles. "We're both Midwesterners," he says.
What made the Oros move dramatic was that he left a similarly large role with H.D. Vest/Blucora. His departure rationale was that he was tending to a personal situation. It wasn't untrue. John Clendening tells analyst who asks about Bob Oros's H.D. Vest departure: 'You can read into that whatever you want to.'
Oros spent a good deal of time getting his 86 year-old mother in Michigan squared away in her living situation. Now he'll live much closer.
"I'm on very good terms at Blucora," he says. "The business is in really good shape."
But there was more to the story, and it came out in fits and starts. But now Oros, entrusted to head a big private equity-equity backed venture is focused on his start.
"What good starting place," he says.
---
---
---
Jeff Spears
January 8, 2019 — 8:40 PM
Seems like the most important item about Bob is that people like him. His first move of holding a Town Hall meeting should help. The next step will be is he a good listener?