Eric Balchunas: Only four of the ten-highest revenue-generating ETFs are in the top 10 by assets.
Brooke's Note: One macro-lesson of life I am only too aware of is the answer to the question: How much worse can it possibly get? It can get a whole lot worse. If something is a problem, it needs to be addressed. Asset managers are asking themselves the 'worse' question with regard to fee compression and the answer is that 2019 may make 2018 look like a walk in the park. In the new world, asset managers face stark choices -- either to gather more AUM or to scrape up a few more fees. That said, there are a couple of fat-fee ETF providers bucking the trend but it's largely because they are selling the ETFs as liquid hedge funds, not ETFs. Then there's the case of American Funds. That's why you have to read this whole article.
Top analysts predict that 2019 will be the year of the first zero-fee ETFs as a slew of new data arrives that shows a triple-witching inflection set to grip managed investing and ETFs alike.
J.P. Morgan appears set to launch the zero-fee ETF party. It has new funds pending before the Securities and Exchange Commission (SEC). Significantly, it has yet to include an expense ratio on one of them. Fidelity Investments broke the ice on zero-fee products last year by introducing four zero-fee mutual funds.
The rise of passive investments tracking indexes and the popularity of ETFs have turned the funds into a commodity, forcing managers to cut fees to the bone to stay, or get, in the game.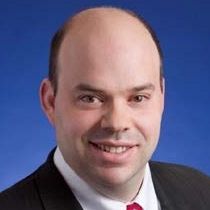 "I expect we'll see the first of many free ETFs in 2019," predicts Todd Rosenbluth, director of ETF and mutual fund research at the Center for Financial Research & Analysis (CFRA).
The fee capitulation is becoming the best strategy for issuers as active managers pass a grim milestone.
Passively tracked indexes now hold 48 percent of assets, according to Morningstar Inc. estimates cited by Bloomberg. They'll top 50 percent in 2019, if the current trend holds. That's up from 45.7 percent a year earlier.
You can thank financial advisors, says Benjamin Phillips, a consultant with Casey Quirk told Bloomberg.
"I'd expect the trend from active to passive to continue," he says. "It's not simply investors grabbing the tail of the bull -- it's a secular shift in how advisors are building portfolios."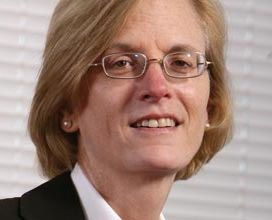 The CFRA research director sees two possibilities for first zero-fee ETFs in 2019, and both companies are ETF industry dark horses. J.P. Morgan—now just outside of the top-10—could catapult itself into the top five ETF asset managers with a zero-fee product, he says in the ETF.com commentary.
The JPMorgan BetaBuilders US Equity ETF filing is awaiting Securities and Exchange Commission (SEC) approval, and doesn't yet include an expense ratio, he notes.
Invesco could also jump-start its flows with a zero-fee ETF. A distant fourth in market share, its Invesco PureBeta MSCI U.S.A. ETF (PBUS) fell flat last year even though it outperformed rival Schwab U.S. Large-Cap ETF (SCHX). Invesco's ETF has a 0.04% net expense ratio compared with Schwab's 0.03%.
Schwab's ETF added about $3 billion last year and has $14 billion under management while Invesco's ETF, launched in 2017, only took in $3 million over the same time.
Race to bottom
The revenue trend is even more alarming in the ETF world.
The industry's 100-plus ETF issuers generated roughly $7 billion in annual revenue in 2018. But the $7 billion in ETF revenue is less than the amount open-end mutual funds earned for a comparable pool of assets, writes Eric Balchunas, senior ETF analyst at Bloomberg.
That's a hefty take in absolute terms, but it's considerably less impressive compared with US ETF assets. They have grown by 100% over the past five years to $3.4 trillion, according to Bloomberg's estimates.
ETFs are surging but revenues are stagnant and concentrated in a few hands, says a report from Bloomberg Intelligence ("Revenue for ETF Issuers," Jan. 15, 2019). Major ETF firms -- BlackRock, State Street and Vanguard -- are at the point where they are sacrificing profitability in the pursuit of scale.
"There's huge fee pressures on ETF providers," says Deborah Fuhr, a co-founder of ETFGI.
Meanwhile, ETF firms aren't shy about keeping older products running to cash in on higher fees. Balchunas calls them "golden geese." In contrast, new funds that are effectively the same portfolios have dramatically lower expense ratios.
"Cheap ETFs that dominate inflows usually aren't the ones generating the most revenue. Only four of the ten-highest revenue-generating ETFs are in the top 10 by assets," notes Bloomberg's Balchunas in his recent report.
Pricing power
State Street is a case in point, but is by no means alone. The third-largest ETF issuer by assets has 150 ETFs, but just two – the SPDR S&P 500 ETF Trust (SPY) and the SPDR Gold Shares (GLD) -- account for more than a third of the group's annual revenue and about half of the company's $568 billion in ETF assets," he explains.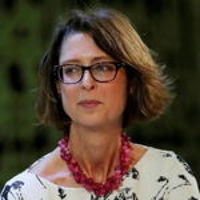 "Of the ten [BlackRock] ETFs generating the most revenue, nine have been around for more than a decade," Balchunas writes.
These ETFs are far from being the company's biggest products by assets, but they're typically the most traded. This liquidity, accumulated slowly over the years, gives them pricing power and a degree of immunity from the industry's fee war.
For example, the iShares MSCI Emerging Markets ETF (EEM) is only the 23rd-biggest ETF, but ranks first in terms of revenue. Many short-term-oriented bigger investors overlook its above-average 0.69% fee because it trades more than $2 billion a day.
These cash cows will be increasingly valuable – and rare – as gravity continues to wield its power over most of the ETF landscape.
Every ETF company is desperately trying to squeeze more revenue from assets under management, but it's notable that two firms, Direxion and ProShares, consistently charge higher fees for their ETFs.
The companies each run a variety of inverse, leveraged and other ETFs that re-engineer market betas. ETFGI, a research firm, estimates that the two specialty ETF shops pinch investors for nearly 90 basis points for their funds, on average.
In contrast, BlackRock, Vanguard and other mainstream shops have shied away from such products. In fact, Vanguard recently banned trading in inverse and leverage funds on its brokerage platform. By comparison, the average iShares fund fee is 36 basis points, while Vanguard charges just 11 basis points.
Perhaps the biggest opportunity for ETFs is still poaching assets from the substantially bigger marketplace of actively managed mutual funds.
"There's significantly more money in mutual funds vs. ETFs," says Rosenbluth. As a result, "there's still room for growth [for ETF companies]."
Free fall
Rolling out new equity funds that have a chance at blockbuster status, by contrast, is getting tougher since much of the low-hanging fruit has been picked, at least for equities.
But it's still the early days for bond indexing, including smart-beta fixed-income products. Multi-asset class ETFs represent another niche that's relatively undeveloped, ETFGI's Fuhr points out.
Meanwhile, the race to the bottom is continuing unabated.
iShares, Vanguard, SSGA, Invesco and Schwab are vying to dominate low-cost EFTs, according to Rosenbluth. Eleven of their U.S.-listed ETFs charge a 0.04% net expense ratio, and five cost a mere 0.03%. The 16 ETFs scored $62 billion of net inflows year-to-date through Dec. 13, nearly a quarter of all ETF inflows, Rosenbluth reports.
Breaking barriers
Fidelity broke the zero-fee barrier in mutual funds last fall with the launch of four zero-fee index funds. All four continued building assets through Dec. 31.
The Fidelity Zero Total Market Index Fund had $1,708.84 billion in assets compared with $1.642 billion as of Nov. 31. The Fidelity Zero International Index Fund had net assets of $543.38 million compared with $477.6 million as of Nov. 31.
The Fidelity Zero Large Cap Index Fund reported $227.30 million in assets compared with $181.17 million in net assets as of Nov. 31. And, the Fidelity Zero Extended Market Index Fund had $133.85 million, up from $110.11 million in net assets as of Nov. 31.
The existing ETF giants -- think BlackRock and Vanguard -- have less incentive to market zero-fee ETFs, because of already dominant positions in indexing with low-cost products. In addition, the difference between zero and the lowest-cost ETFs, which are an expanding universe, is razor thin.
Dispensing with the last three basis points would confer bragging rights, but the expected boost to flows on the margins would likely be minimal for an already successful effort to ramp up assets.
But the public relations pop could be just the thing a company like JP Morgan or Invesco could use to jump-start their ETF sales.
"We think it's inevitable that, given investors' laser focus on fees, one or more firms will decide they can eat the few basis points of costs to run an ETF in exchange for being first to reach zero," the CFRA believes.
One thing is certain, such a move would certainly shake up the rapidly growing ETF industry.
---
---