John Peluso: This is a new conversation.
Brooke's Note: It was a badly-kept secret. But just what a "Wells Fargo" RIA custody unit would entail was hard to know. Now we know. TradePMR and Wells Fargo have had a tentative referral relationship that stretched back to 2011. That same exact deal, plus some new fees to Wells Fargo, plus Wells Fargo bringing 600 recruiters to the table is the name of the game now. The devil is in the details. Just how hard will those 600 Wells salespeople work to push advisors toward a non-Wells company? For now, Wells won't commit to what that commitment will look like.
Robb Baldwin just pulled off one of the great marketing coups in RIA custody history by getting Wells Fargo to use its giant advisor hiring force to bring RIA assets to his doorstep.
The TradePMR founder and CEO now expects more than 600 Wells Fargo in-house recruiters to sell his Gainesville, Fla. firm's services as their RIA channel "service." Those recruiters are being trained on all aspects of the RIA channel this year to better sell it. See: TradePMR is making RIAs sign a promise to succeed -- to good effect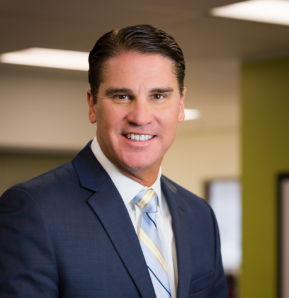 "We are proud to be selected by Wells Fargo Advisors as they usher in a new solution for their advisors who want to be fully independent and run their own company," Baldwin says in a release.
Today's announcement marks both a big news event and not. It's not news in the sense that TradePMR, which serves 700 RIA firms, became a client of Wells Fargo's clearing subsidiary in 2011. That arrangement remains precisely the same. See: Wells Fargo now has a testing paw in the RIA stream
Wells Fargo owns no stake in TradePMR and no contractual provisions would change that hands-off, I'll-outsource-to-you-if-you-outsource-to-me arrangement.
What remains undisclosed is how Wells Fargo hiring managers are compensated by TradePMR for referrals and whether Wells Fargo itself gets referral fees. "We're not releasing the pricing or fee structure to be consistent with the level of information Wells Fargo Advisors shares in earnings," Wells Fargo Spokeswoman Jackie Knollhoff emailed in response to a direct query on these unknowns.
Neutral to drive
What changed as of today is that Wells Fargo shifted from neutral into drive in its support of RIAs.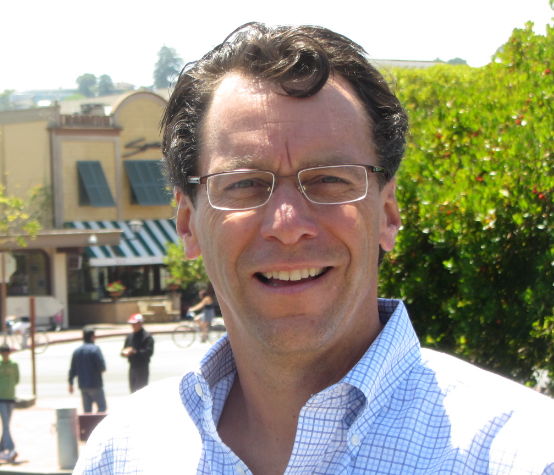 Wells Fargo may have referred "two handfuls of advisors when the right situation has arisen" in the past eight years, according to head of First Clearing, John Peluso.
Now the hope is to bring RIAs to TradePMR by the armful.
"We're entering this year with an offensive mindset," Peluso says. "This is a new conversation."
Yet, it's hard not to see the newly offensive approach to RIA assets as Wells Fargo's best defense against brand fallout, according to Chip Roame, managing principal of Tiburon Strategic Advisors.
"It's a defensive move for Wells in the sense that it has been bleeding reps due to its other stumbles," he says. "This may be a retention strategy."
Pedal to the metal
Wells Fargo has plenty of advisors to retain. Its FiNet business has slipped in size to 1,300 advisors with more than 630 practices holding more than $90 billion in client assets.
Two years ago, FinNet had 1,404 advisors in 660 practices with a combined $96 billion of advised assets. See: The perplexing case of Wells Fargo's non-wirehouse advisors: A blueprint for Merrill, UBS and Morgan or a cheap lesson in what not to do
It also had 13,968 full-service financial advisors, with $1.5 trillion in client assets under advisement as of Dec. 31, 2018.
Asked whether Wells Fargo will truly press the pedal to the metal on selling TradePMR's RIA services, akin to what it does in other channels, Peluso was coy.
"That's to be determined," he says. "We'll know it when we know it." He added that there are no goals or objectives for the program right now.
Wells Fargo already knows that it needs to make a move in the RIA direction, Roame says.
"Wells more than the others, having tried FiNet, is aware that the bigger break-away brokers go to the RIA model, not the IBD model," he says. "FiNet has been successful at capturing breakaways form other wires, too. Moving to Wells is more familiar than truly going independent for many wire brokers." See: The 10 things Morgan, Merrill, UBS and Wells Fargo could do if they really, really wanted to stem the RIA tide
TradePMR's 700 RIA firms will still see their statements branded foremost under the RIA's name, then TradePMR and then First Clearing. Any mention of the embattled Wells Fargo brand is only in the smallest print as the owner of First Clearing.
First Clearing had a rough couple years with H.D. Vest moving to Fidelity's National Financial clearing subsidiary over the summer of 2017.
Shifting needs
Wells Fargo is determined to be responsive to advisor demands, Peluso says.
"As we've watched the needs and expectations of our clients shift, we're also keenly aware of the shifting needs of financial advisors," he said in a release.
"We are excited to add this as an option for advisors to evolve and own their businesses. This model provides financial advisors the flexibility they desire as an independent business owner and their clients the ability to work with a locally owned firm."
Virtually all big broker-dealers do some form of off-books RIA custody in 2019.
Recently Cambridge Investment Research and Commonwealth joined in. See: Commonwealth and Cambridge jump into RIA custody game bigger
RBC, LPL and Raymond James have long had RIA units quietly. Even quieter are firms like JPMorgan that do it ultra-discreetly. See: Why some RIAs are jumping through hoops to custody assets with JPMorgan
·
---
---
Jim
February 1, 2019 — 5:51 PM
I assume if this works, it will be Robb Baldwin's exit strategy for TradePMR, to get bought by Wells. Hopefully it's a win for everyone.