State Farm will separate sheep and goats with new RIA play but is it still a commission wolf in sheep's clothing?
Brooke's Note: Nobody knows better than RIAs: Re-papering accounts at a new custodian is a royal pain in the neck. So when we saw that State Farm was shoving 15,000 accounts from from one recordkeeper to another, we suspected a larger motivational force propelled it. We were right. State Farm is very close to launching the RIA we wrote about back in October. This time the company is happy to confirm the MoneyGuidePro collaboration, the massive Series 65 training binge and more.
State Farm is there, almost, with the launch of a very RIA-by-car-insurer effort.
It is clearing the decks to turn many of its 19,000 commission-only agents into fee-only advisors -- most recently by moving 15,000 SEP accounts to Ascensus for recordkeeping purposes.
The back office streamlining news comes as State Farm for the first time affirms off-record sources who said in October the insurer to launch a new fee-only RIA this year. See: Guess who's moving into the RIA neighborhood? State Farm asks thousands of insurance brokers to get financial planning credentials, sources say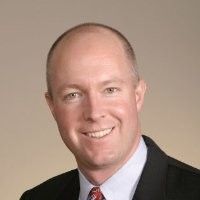 The Bloomington, Ill firm just relocated 15,000 SEP (Simplified Employee Pension) and SIMPLE IRA accounts to recordkeeper Ascensus in Dresher, Pa. Previously, the accounts had been with DST Systems of Kansas City.
Ascensus already holds State Farm's 401(k) plans. If any of the SEPs become 401(k) plans, then the transition would be easier since both State Farm's SEPs and 401(k) plans are now with Ascensus.
For example, if a small business owner had $50,000 in their SEP but then they have added a number of employees and decided to start a 401(k), then they can move that SEP account into the new 401(k) plan.
Scott Hintz, assistant vice president of investment planning for the insurance firm, declined to disclose total assets of the 15,000 accounts. State Farm, founded in 1922, is the largest property, casualty and auto insurance provider in the nation. About 65% of its revenues come from car insurance.
Much of the preparations for the transition involve training and licensing. But the company also declined to comment on how many agents are receiving training.
State Farm previously announced it will now clear through RBC Correspondent Services -- a critical collaboration. "They're our core partner in the platform," says Hintz.
The plan is for trained State Fram agents to sell financial planning and portfolios comprised of BlackRock, American Funds and Vanguard Group funds and to have those plans produced by MoneyGuidePro modular software.
Hintz confirmed that MoneyGuidePro is part of the plan but declined to list specific funds. The involvement of MoneyGuidePro intrigues because it may be the its new 10-minute-plan software that can center around a particular aspect of client objective like paying for a child's education.
Ironically, Advizr was chosen by SEI this past fall for its planning-lite, edging alongside MoneyGuidePro. See: SEI targets the 60% of its book that are planning virgins with Advizr's 'lite' planning software -- an MRI on held-away assets and way to boost SEI products sales
No small task
State Farm has a lot of work ahead, says Joel Bruckenstein, who runs the T3 conference.
"Shifting from property and casualty to RIA is no small task. The advantage a State Farm has is that they have great geographic coverage nationwide. The disadvantage is that the skills you need to provide sound financial advice are not widely held currently by State Farm agents. You need a CFP designation or similar training."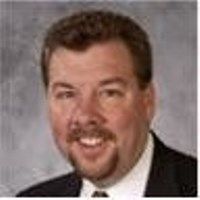 State Farm can not over-prepare for what may be a cultural clash royale with its agents, adds Tim Welsh, president of Nexus Strategy in Larkspur, Calif. "Their agents are product sales people. They've been and always will be, and they are good at it. To wrap insurance sales into financial planning is always difficult."
Hintz sees it somewhat differently It's a simple matter of meeting customer demand with greater attention to fiduciary concerns, an adjunct to a long history of offering some wealth management services, he says.
"We're trying to serve more customers and find more ways in the planning. We've been in this market for 18 years. We just continue to refine and add more capabilities for our agents to serve customers.
"Some clients wanted more traditional commissions and others wanted fee only. We wanted to offer choice and to be as agnostic as possible. With offering fee-only advice, this is all connected. We decided we wanted to bring all things related to small business with Ascensus."
The greater embrace of financial planning may also be following the script of other commission-intensive firms like Ameriprise. See: Ameriprise makes its move upmarket by first moving its bonus payouts to Wall Street levels
One of State Farm's most lucrative segments is life insurance. In 2017, State Farm Life Insurance Company and State Farm Life and Accident Assurance Company reported premium income of $5.3 billion and $578 million in dividends to policyholders. Net income for 2017 was $492 million. There was $901.7 billion in total life insurance in force at the end of 2017.
Hintz declined to say when the RIA will launch and what fees it'll charge. The ADV is not yet filed.
"We're working towards the Series 65 licensing and we've got an effort to launch a fee-based advisory platform. It's not up and running, but that will be a fiduciary relationship," Hintz says.
Gunning for growth
Ascensus, too, has also been gunning for new growth, The State Farm deal is affirmation that efforts are paying off, says Mike Narkoff, head of Ascensus' institutional sales in a statement.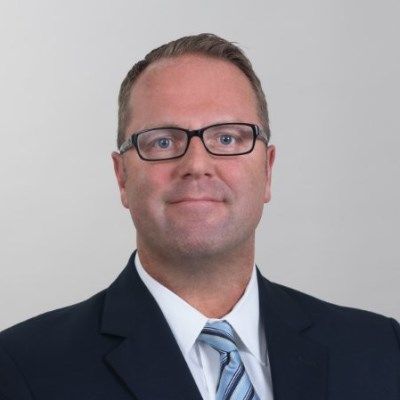 "Our open-architecture SEP and SIMPLE IRA platform has garnered quite a bit of interest over the last 18 months; we believe that partnering with State Farm to service both existing and new clients offers a glimpse into the platform's potential for growth and success." See: Ascensus just keeps on hiring -- an ex-FINRA pick for CCO and two more regional VPs
The firm hired seven executives in six months amid talks that the company's private-equity owners may be looking to sell. Genstar and Aquiline purchased Ascensus from J.C. Flowers & Co. in 2015 based on what was then a $750-million valuation. See: Amid its reports it'll get flipped, Ascensus makes exec hire number seven in six months
Ascensus, founded in 1980, is on a major M&A spree that started in mid-2016. It has snapped up 21 firms and positioned its SEP and SIMPLE IRA platform to appeal to firms like State Farm.
Hintz says State Farm has used Ascensus for 15 years and has confidence in the firm but has extra motivation for the consolidation. "As business changes a SEP today could evolve to a 401(k) today. This unifies the platform for those business owners and participants. From a small business standpoint, Ascensus now handles everything for us."
But the competition with other RIAs for assets won't happen over night.
"State Farm is very conservative. Any sort of movement into a new business line for advice and guidance will be with baby steps. They're never going in to just rip off the BandAid. They're going in with a slow and deliberate approach," says Welsh.
---
Related Moves
February 28, 2019 – 12:41 AM
---
---
Mentioned in this article:
Ascensus
Third Party Administrator
Top Executive: Bob Guillocheau
---
---
---