Ron Carson: These [brokerage] assets are not a good use of [advisors'] time.
Brooke's Note: As most advisory firms grow larger, they are able to bring more business in-house. Scale often dictates what gets outsourced. But as Ron Carson and Ric Edelman grow, they are running in the other direction, finally, at least with regard to commission assets. Now those assets will be held outside immediate control, meaning somebody else -- a broker dealer or an insurer -- takes a larger cut presumably. But the outsourcing is not just of hassles and liability. It's also offloading much of the need to explain any connection to those assets and their overseer, FINRA. It's not about principles. It's about business. What is principled is that neither Carson nor Edelman claim to be grabbing any moral high ground in their actions. Still, this stiff arming of FINRA has big symbolism, and it can't be good news for the SRO to be treated as a malodorous presence. The world is loaded with "hybrid RIAs" but maybe not for too much longer.
Ron Carson and Ric Edelman are dumping their securities licenses and cutting FINRA out of their lives, after hitting tipping points in their missions -- and revenue sources--but neither is totally renouncing commissions.
Ultimately, what we're seeing here is the end of an era, says Tim Welsh, president of Larkspur Calif.-based consultancy, Nexus Strategy, in ThinkAdvisor. "All your famous celebrities in the business are RIAs ... Ron's been the last holdout. But the days of go-go-go production are over."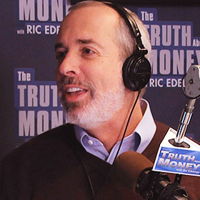 Still, the symbolic importance need not be played down, says Michael Kitces, co-founder of XY Planning Network
"[Carson] dropping his FINRA license [is] a stunning shift for someone who just two years ago was a 27-year advisor at LPL, and its top producing rep for most of that time … Edelman also built his advisory firm in a broker-dealer environment, and only in more recent years did he transition to a predominantly RIA model." See: Almost-confirmed reports had Ron Carson bolting LPL for Cetera as part of a $35-million shake-up of his RIA; 92 hours later the silence is deafening
The shift reflects the maxim that time is money, says Carson, in a release on Carson Group's website.
"These [brokerage] assets are not a good use of [advisors'] time," It's costly, it means more regulation, more scrutiny, and a lot of continuous education, he says.
Bifurcated existence
That said, Carson's advisors will continue life as stockbrokers. The difference is they will lead a bifurcated existence-- a Carson advisor for RIA assets and a Cetera rep for brokerage assets.
"There are still scenarios and circumstances where it makes sense to house assets within a brokerage environment," he explains. " ... Dropping our FINRA license doesn't mean our advisors must drop theirs."
Edelman has opted to partner with an undisclosed insurance firm that will handle any remaining commision-based assets or trades for its 320 advisors.
Edelman will continue to monitor these trades, but its advisors will receive no compensation when clients purchase policies through the insurer.
Carson and Edelman have made the right move, because FINRA is on life support, says Welsh.
"[Carson] is one of the No. 1 trainers for financial advisors, and when one of the leading trainers says 'it's time,' that sends a powerful message to the industry" he says. "FINRA's days are numbered." See: FINRA shifts an unwelcome spotlight away from itself -- by training it on the brokers it oversees
FINRA's imminent death has been previously reported and turned out to be greatly exaggerated, of course.
Into the fire
But jumping the FINRA ship is like jumping from frying pan to fire, says Frank Campanale, managing director and senior institutional consultant at Wells Fargo Advisors.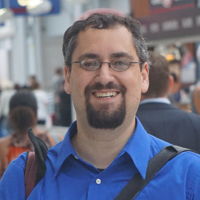 As fast as RIAs subtract FINRA, the SEC's new vigilance is filling the void, he says.
"It's getting to the point where an RIA isn't going to be treated a heck of a lot differently to a broker-dealer ... The regulators aren't stupid, they see this trend and they're going to put as much emphasis on doing audits and surprise visits with RIAs as they do with broker-dealers." See: As SEC's 'zero tolerance' era for RIAs commences post-DOL, a regulatory law firm makes anticipatory hires.
Carson and Edelman also admitted to concern about growing regulatory demands on brokers becoming a burden. Commission-based investment products are increasingly seen as a means for reps to line their pockets, regardless of the quality of the product they're selling.
But neither say they are dumping commission business on moral grounds. "It's not that there's anything wrong with the commission world," says Edelman.
Carson Group plans to show its fee-and-commission ambidexterity by purchasing the brokerage assets of any advisor who wants to join the firm and go fee-only. The firm will then place the rep's assets under FINRA-answering El Segundo Calif. IBD, Cetera.
Advisor lure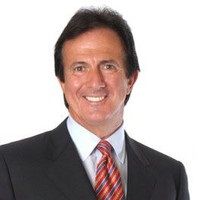 "[This plan will] attract advisors, [and] also reduce the amount of friction that often exists when advisors move [to fee only]," he explained, in further comments to Financial Planning Magazine.
Carson Group expects a sizeable number of its 80 RIA affiliates to take advantage of the offer to sell their brokerage assets. Indeed, it's made a number of preparatory hires to facilitate the conversions.
"There's a lot of interest from partner firms," Carson Group's chief operating officer, Teri Shepherd told ThinkAdvisor. "We anticipate [this plan] having high demand and are hiring an extra couple of people to make sure we are prepared."
It solves the problem of what to do with a client's legacy assets, says Kitces in his Nerd's Eye View Blog. "[It's] effectively providing a new roadmap for brokers or hybrid advisors who want to drop their FINRA licenses, but ensure their 'old' clients are taken care of."
---
Related Moves
---
October 5, 2018 – 6:05 PM
---
---
Mentioned in this article:
---
---
---