Liz Nesvold (with Jeff Brand on right): It's freeing because I get to take my CFO hat off.
Brooke's Note: Silver Lane sometimes seems bigger than life. In an industry of great M&A shops for RIAs, it seems to walk away with many of the larger inorganic transactions that involve billions of AUM and dozens, or hundreds, of talented people. But such is the reconstitution and growth of the RIA business that you can even run short of humans that move other humans in droves. By essentially appropriating Raymond James for its use, Silver Lane is off to the races, with its sights on more, and larger, deals. Succession play? Piffle. Peter Nesvold, husband of CEO Liz Nesvold, assures this reporter, in an a double interview, that his wife's end game is to "go out with her boots on."
Silver Lane took a step toward becoming a Goldman Sachs-like investment banking force in the world of financial advice by tucking in under the wing of Raymond James.
Raymond James Financial, Inc. (NYSE: RJF) announced yesterday (Jan. 23) that it had entered into a definitive purchase agreement to acquire Silver Lane Advisors LLC. The boutique investment bank focuses on financial services M&A, particularly RIAs. The transaction is expected to close by April, subject to customary conditions and approvals, according to a press release.
Elizabeth Bloomer Nesvold, founded Silver Lane in 2007. The New York City firm is known for its M&A savvy.
"We see particular opportunity in the asset management and wealth management categories, which is where Silver Lane excels with unparalleled expertise," said Jim Bunn, President of Raymond James Global Equities & Investment Banking in the release.
Liz Nesvold will head the Asset & Wealth Management group. Silver Lane COO and husband Peter Nesvold will assume the COO position in the Financial Services Investment Banking practice, Silver Lane said in an email to Barron's.
The Manhattan-based power boutique and the St. Petersburg, Fla. firm might create an RIA M&A superpower, but that's not the big surprise. Silver Lane seemed to be getting there, anyway.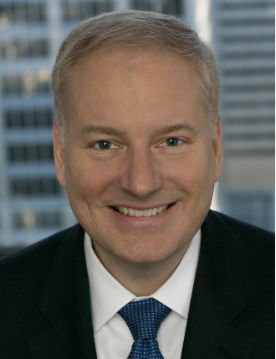 "It's definitely pretty shocking," says Louis Diamond, principal of Diamond Consulting in New York of the decision to merge. "They seem to be crushing it on their own, and she doesn't strike me as somebody who wants to walk away."
Winning deals
For a 15-person boutique, Silver Lane wins a jaw-dropping amount of the marquee deals in the RIA business -- helping roll-up efforts of First Republic, Evercore, Brown Advisory and Tiedeman.
One recent closing was Howard Milstein's buyout of Mark Hurley's Fiduciary Network stake -- a complicated, trying deal by any measure. See: Emigrant Bank 'doubles down' to send Mark Hurley packing and fire up Fiduciary Network, its RIA deal machine
It also brokered HighTower's purchase of WealthTrust. See: HighTower picks up $6.4-billion roll-up on the cheap but the valuation may reflect WealthTrust's stagnant growth and profitability
But the firm still aspires for more, says Peter Nesvold, Silver Lane's head of strategy.
"We want to do more deals. We want to do bigger deals," he says. "We haven't won every deal we've pitched, and sometimes a truly national brand can make a difference."
Indeed, Raymond James is positioning Silver Lane to hunt for bigger game.
Investment banking
Though Silver Lane has a broker-dealer, its activities have been more in the category of merger consulting than true-blue investment banking that encompasses IPOs, capital raises and the like.
"With investment banking, it's often a capacity game," Diamond says. "You have to win the business, and then, execute on it."
Peter Nesvold says his firm needs capacity. Despite an overwhelming deal flow, at times, his firm appraises the RIA M&A cycle to be in about the "third inning" of a nine-inning game. He says that the Focus Financial IPO certainly caught his firm's attention and that he sees an opportunity for Raymond James to grab that sort of public offering in the future.
It's also a matter of creating a better division of labor, says Liz Nesvold about the deal.
"It's freeing because I get to take my CFO hat off," she says. "I can do more of what I'm passionate about."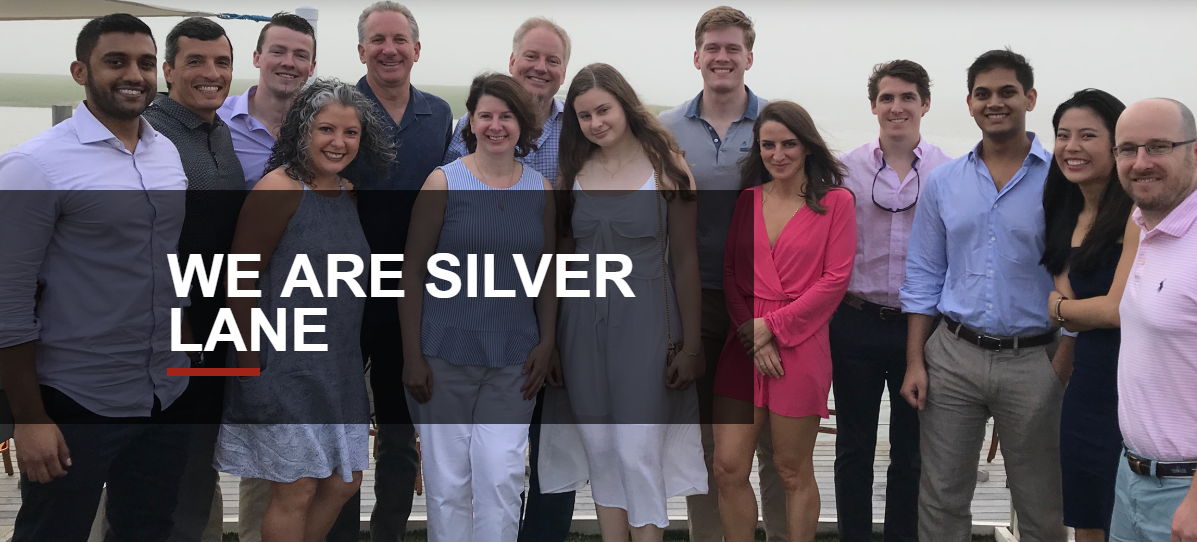 Observers says that Raymond James is a very good investment bank, but also has a true superstar in Brendan Ryan, co-head of Raymond James' Technology & Services group. Ryan has strong ties to RIAs through financial technology.
He was credited with overseeing the sale of Orion Advisor Services's parent, NorthStar, to TA Associates. See: Boston firm buys Orion Advisor Services as part of NorthStar succession deal
Though technically it's an $11 billion (of market cap) corporation swallowing a mom-and-pop boutique (whose purchase price is a well-kept secret), Nesvold clearly negotiated a deal that yields her an unusual reverse-merger's worth of power and cultural control.
Silver Lane, in effect, became the Asset & Wealth Management practice of Raymond James' Financial Services Investment Banking group.
Liz Nesvold says that her quick, 11-year rise to success comes by way of hard work -- including the willingness to travel nationally.
"A lot of things come up that can break a deal, and it can involve talking somebody off of a ledge," she says. "You have to do that in person."
But the Manhattan firm has its clutches on centralized power at Raymond James, too.
"Selected senior members of Silver Lane's team have been tapped to enter the management structure of Raymond James' investment bank, reinforcing the future importance of our industry group within the combined organization," the news release states.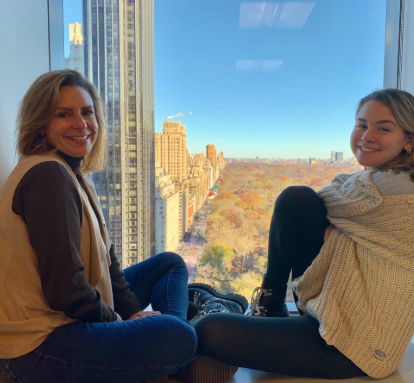 Restructuring
As part of the restructuring following the transaction, Raymond James' Financial Services Investment Banking group and its nearly 50 investment bankers will cover banks and thrifts, asset and wealth managers, insurance companies, specialty finance companies and BDCs.
Much of that unit will be consolidated in its swank new Central-Park-facing offices on the 22nd floor of 3 Columbus Circle, a footprint increase of more than 40%.
"We are excited to welcome Silver Lane Advisors to the Raymond James family, strengthening our M&A platform with deep expertise in the asset and wealth management sectors," says Raymond James CEO Paul Reilly in the firm's quarterly earnings release. This transaction is expected to close by April 2019.
Raymond James has a track record of buying boutique brands to burnish its more Main Street image -- something it did with both Alex. Brown and Morgan Keegan. See: What to make of Raymond James putting 'Alex. Brown' back into business and what to make of the $420 million it's spending to make it happen
---
Mentioned in this article:
---
---
---