Matt Wilson: They've got experience in these types of programs.
Brooke's Note: Much of the impetus for E*Trade buying RIA custodian Trust Company of America was that, overnight, it had a way to keep high-net-worth accounts halfway in house. It also had a pitch to lure high-net-worth clients aboard: We have friends at RIAs. But whether the $275 million purchase of the odd, little, Centennial, Colo. firm was worth it comes down to whether its referral program functions well. What this article shows is that E*Trade may in fact have an edge over custody's Big Three in undergoing this process. There are now 25 years of protocols and acceptable pricing norms. A helpful evolution also benefits E*Trade -- the rise of the national RIA. Instead of the corporation making hundreds of one-off deals with mom-and-pops, it can make a handful of deals with big players with professional management. At least that 's the gist of the plan for now.
E*Trade Financial Corp. is proceeding to hand off, potentially, tens of billions of dollars worth of high-net-worth accounts that have accumulated on its platform since its founding 37 years ago in Palo Alto, Calif. -- at least those that haven't defected to Merrill Lynch.
The lucky recipients of those golden eggs from the New York online broker will be RIAs--some of whom came over to E*Trade when it acquired Trust Company of America (TCA) and others who opportunistically became big clients precisely because they could seize on this opportunity. See: E*Trade gets Ric Edelman as an RIA custody client in 'expansive custody relationship,' but don't ask what that means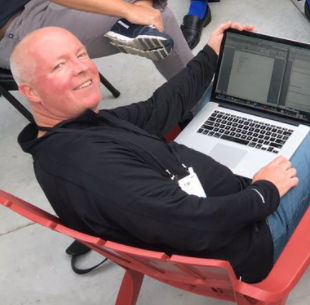 "If we can do this right, it will attract new retail clients and help us trim any attrition that are leaving from this guidance and advice," says Matt Wilson, senior vice president of institutional services at E*Trade.
But ask any ultra-affluent investor and they'll tell you: Making money is hard but giving it away gracefully can be even harder. Done poorly, the assets get wasted, or spoiled recipients become embittered because they didn't receive even more largess.
The objective for E*Trade is to not only hand off the assets, but also to have them "converted" -- which drives its decisions around how its beneficence gets directed.
What these RIAs bring to the table is something that -- at least physically -- E*Trade does not.
The discount broker has 4.9 million brokerage accounts with assets of $346 billion and 30 branches across the country. But only 10% of its accounts are guided by any "wealth management" offering.
RIA footprints
Typically, an online broker is anxious to get high-net-worth accounts into the hands of capable full-service associated RIAs at reduced profit margins rather than hazard having those accounts leave the fold altogether.
TCA has a small RIA footprint relative to other custodians with a handful of TAMPs representing an outsized portion of its base of assets in custody. TCA had $17 billion in assets and revenues of $80 million when it was acquired by E*Trade for $275 million last year. See: Why exactly E*Trade is paying $275 million cash for Trust Company of America
The discount broker has just 200 RIAs; in contrast, Schwab has nearly 8,000. Right now, the discount broker is opening up its program to its current advisors. Advisors interested in the program must fill out 12 separate documents and answer 67 questions. There is no stated minimum for advisory firms to join the program, but E*Trade will honor each advisor's stated minimums, Wilson says.
"E Trade doesn't have the footprint that Schwab, Fidelity, TD Ameritrade and even Fidelity has," says Tim Welsh, of Nexus Strategy. "You can't refer someone in California to be an advisor in New York. Do they have the network? Do they have the ability to make those warm introductions? That takes a lot of branches."
E*Trade will likely give Edelman and Mercer the biggest share of referrals in the referral program it launched in December -- it may leave referral crumbs for other RIAs and RIA prospects, says Welsh.
"If Mercer and Edelman have all of these locations, they've covered the country. Is there room for anybody else?"
Mercer Advisors Inc. is a roll-up based in Denver that has raced to 36 locations on its own, with nearly $15 billion in assets under the M&A leadership of David Welling, who took over after David Barton spent years building the firm from Santa Barbara.
Edelman Financial Engines of Sunnyvale, Calif. has 180 locations and manages $205 billion in assets, according to its latest ADV. Edelman announced last fall that it would move assets to E*Trade.
Boarding firms
E*Trade's new referral program, named Advisor Network, has six advisory firms on board so far.
Both Mercer and Edelman are not just large, but also have a longtime, proven capabilities as vacuums of TD Ameritrade referrals -- hence track records of not bungling the hand-off.
The RIA executives also have the benefit of doing business with an old associate.
Wilson, the architect of the E*Trade referral program, had stints at Schwab and TD Ameritrade working with their referral programs.
It was important to launch the program with two giant RIAs, but that doesn't mean Edelman, Financial Engines and Mercer will gobble up all of the referrals, Wilson says.
"The reputation of those two firms speak for themselves. They've got experience in these types of programs. It gave us that type of coverage nationally. We've got smaller advisors that want to partake in smaller cities. The client determines who they want to work with and they may want to work with a local advisor," he says.
But even with the best intentions, it's hard for custodians to steer a lot of referrals to smaller advisors, says Michael Kitces, who writes the Nerd's Eye View blog.
"I think the reality, increasingly, is that a small subset of RIAs is getting the bulk of the referrals from advisor referral programs. It's nothing nefarious. The custodians are working with the larger firms that have the depth and capacity to handle the referrals."
Still, E*Trade has an advantage because it has formed its referral program so late in the game, Welsh says.
"I think the good news for E*Trade is a lot of these pitfalls or friction points for advisors everyone understands now. The rules with these referral programs have been changed 42 times over the years. Now, every program is pretty much the same. I think they've got the advantage of coming in after it's all been sorted out."
Familiar script
That said, Wilson says E*Trade will follow a familiar script of industry norms when it comes to the deals it cuts with RIAs -- starting with a 23-basis-point referral fee in perpetuity, as long as the client remains with the RIA.
The recipients of the E*Trade largess had little to say about their presumably good fortune in feeding first at the referral trough.
Edelman Founder Ric Edelman referred questions to John Bunch, his chief operating officer. Bunch did not reply to emails. See: Ric Edelman's RIA empire to merge with legacy The Mutual Fund Stores in $3-billion deal that takes Financial Engines private
Chris Tofalli, a spokesman at Mercer Advisors, declined to comment for this article.
TD Ameritrade, Fidelity Clearing & Custody and Schwab Advisor Services have had similar advisor referral programs for years. In these programs, the RIA custodian agrees to give RIAs referrals and in exchange the RIA will pay the custodian a certain fee.
Fidelity's program is dubbed Wealth Advisor Solutions, explains spokeswoman Nicole Abbott. Eighty-four firms are in the program. There were 12,000 referrals of more than $6 billion in assets last year, she says.
At Schwab, spokesman Rob Farmer says his firm had a record year in new enrollments to its referral program. He says $11 billion in assets were enrolled last year and currently 180 RIAs are in the program, representing more than $80 billion in assets.
Wilson says his firm can partner up clients with a wide range of advisors.
"We're very mindful that we started with retail. We wanted to create incentive plans where we put client first and put them in center. We want to position the financial consultant to be agnostic."
A sticky problem
Another sticky problem is compensation. Typically referrals are made by branch representatives, but over the years, branch representatives may not make referrals, if they feel their compensation will be hurt, Welsh says.
"It has to be level, or they've got no incentive to refer anybody. Financial consultants will make the decision on how they get paid."
Wilson declined to offer specifics of how his firm structures this part of the program, but did say that there is no negative compensation to a financial consultant who refers assets to an RIA.
TD Ameritrade spokesman Joe Giannone says his firm is also careful to avoid the pitfalls of steering clients, or even creating the impression it has the thumb on the scale to favor its own in-house solutions.
"Financial consultants in more than 360 branches work with clients and help weigh different options, but ultimately the client decides whether to enter into a relationship with an RIA and then chooses their advisor," Giannone says.
"We have a level compensation plan for financial consultants that removes incentives to recommend one particular guidance solution, or one advisor over another." TD Ameritrade alerts RIAs all referrals of less than $750,000 in assets may stay in-house -- a knock softened by a more RIA-friendly incentive structure
The level-compensation issue is much less a factor at E*Trade because the firm, as more of a pure online broker, does not sell against RIAs in its branches, or by its national TV advertising. See: Peter Mallouk's Creative Planning launches national TV advertising to challenge wirehouses but will it work?
---
Mentioned in this article:
---
---
---
Garber
January 23, 2019 — 12:27 AM
Can't fix deep product gaps and lack of professional management with two weak platforms glued together.
---