Peter Mallouk's Creative Planning launches national TV advertising to challenge wirehouses but will it work?
The $36-billion Kansas RIA will make his point with tailors, docs and waiters who have Wall Street attitudes but one expert counsels caution
Creative Planning uses a doctor with proprietary drugs and a back slap in one of its advertisements.
---
Related Moves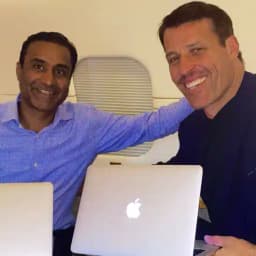 October 16, 2020 at 7:49 PM
---
---
Mentioned in this article:
---
---
---
Joe Anthony
January 18, 2019 — 9:07 PM
I have two takes on this. On one hand, kudos for Mallouk for prioritizing marketing in a bigger, bolder way. I'd be curious to know what percentage of his revenue is dedicated to marketing spend. That would be the real lesson/takeaway for other RIAs. My other take is that this approach may actually undercut his attempt to foster name brand recognition for his firm. What prep work or positioning went into this before the ads were baked and the spend was approved? The ads showcase what the firm is not, but there's no real connectivity to who/what the firm is. I'd be curious to see if these fit into a broader strategy for positioning the firm and its professionals.