Kevin Busque founded Guideline after he was frustrated trying to find simple 401(k) plans for TaskRabbit
Brooke's Note: I spoke with an ex-Wealthfront source on the off-chance he knew Guideline. He did! Did he have a thought? Yes! "Gusto, my payroll provider, uses Guideline for 401k plans," he writes. "I am actually just about to set one up for my employee. Cost is $400 upfront and $8 / employee / month with a minimum of $40. I just havent' had time to set it up yet. Wealthfront, from what I recall, did not want to get into the 401k business because they felt it's less 'automateable,' since it's an enterprise sales problem and you need to go to individual companies separately. Gusto is a good counterexample because once employers (the small ones such as myself that use Gusto, but still) sign up with Gusto, then Gusto can automate all that workflow on the web, so in a way Gusto becomes a single huge sale for Guideline." In the middle of that comment was the nub of the issue: "enterprise sales problem." Indeed, most small companies don't have 401(k) plans and, yes, a big part of that is that plans are sold, not bought, and sales happen when there is an incentive. Can that dynamic change in time for a Guideline to thrive? The odds are just high enough that Tiger Global is willing to take a shot.
Tiger Global Management is doubling down in the financial robo game. The New York-based hedge fund part-owner of Wealthfront just poured millions into 401(k) robo startup Guideline.
Tiger Global led a $35 million funding for the San Mateo-based startup, which is just a stone's throw away from Wealthfront's headquarters in Redwood City, Calif. Guideline has raised a total of $59 million.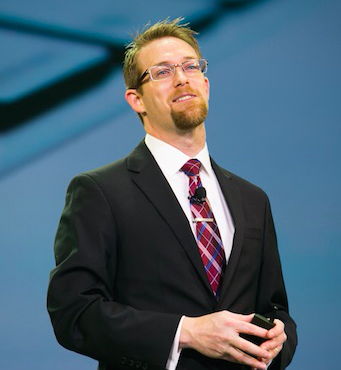 Tiger's involvement in both robos means that Guideline could feed leads to Wealthfront and vice versa, says Bill Winterberg, founder FPPad.
Wealthfront doesn't offer a 401(k) plan but fierce competitor Betterment, which manages $14 billion in assets, launched a 401(k) plan in 2015. See: With hedge fund help, Andy Rachleff buys Wealthfront $75 million of time and swaps out 'robo-advisor' moniker he reviles for his own coinage
"I can easily see each company promoting the services of the other to their respective user bases," Winterberg says.
Fee fight
"Guideline can recommend Wealthfront to its users that max out their plans each year and have additional discretionary income they wish to invest and Wealthfront can similarly promote Guideline's services for Wealthfront's customers who want to create a 401(k) plan for his or her own small business," he explains.
Betterment spokesman Joe Ziemer says there are advantages to having the 401(k) plan in-house. He says plan participants have rolled over their assets into Betterment's retail program when they have left their employer.
What sets apart Guideline's approach to its 401(k) plan is a flat fee.The firm charges a $500 start-up fee and $8 per-participant, per-month. The strategy goes against the traditional AUM-based fee in the 401(k) arena. For customers, the fee means short term pain but long-term savings.
For example, if a company starts its 401(k) plan with Guideline with $10,000 and 10 participants, then the annual cost minus the startup would be $960 or 9.6%. But if that 401(k) plan hits $250,000 with 10 workers the fees remain the same and amount to just .004% of assets.
Ironically, Wealthfront has been the sharpest critic of flat-fees. In fact, in 2015 Wealthfront's then CEO Adam Nash slammed Betterment for its $3-per-month fee. He cited specific examples of how the fees would harm investors with low balances. See: Wealthfront CEO flames Betterment's 'outrageous' fees and 'abhorrent' ways; Betterment strikes back labeling the screed a Trumped-up PR play
"Since Citibank is an investor in Betterment, it might be inevitable that some of their tricks would seep into Betterment's service. At $3 per month, an investor opening an account at $100 would be paying an annual management fee of 36% in the first year. In fact, it would be even higher in the second year since the fee doesn't drop as your account loses value. At $250, it would be 14.4%. At $500, it would be 7.2%." Nash wrote back in 2015.
Guideline CEO and co-founder Kevin Busque, 40, is adamant that the flat-fee will be a strength of his company especially as the 401(k) balances grow.
Busque says Guideline and Wealthfront aren't working together but he didn't rule that out. The shared DNA goes beyond Tiger's expertise and into the management ranks.
For instance, Jeff Rosenberger is Guideline's chief operating officer. He previously worked as vice president of research and customer development at Wealthfront from February 2010 to July 2014. Qian Liu is Guideline's chief data officer. She served as Wealthfront's director of research from 2013 to 2015.
But Ziemer says simply sharing a venture capital backer doesn't mean the two companies will actually work together at all.
Strong Synergies
"We share investors with many companies where they could be perceived strong synergies but we have not worked together, nor have our investors pushed us to work together," Ziemer adds.
So far, Busque confirms his firm currently isn't working with Wealthfront and won't try to step on Wealthfron'ts toes.
"We don't have a partnership. We'll never go into anything retail. We won't compete with retail. We're solely focused on 401(k). And, Wealthfront doesn't have a 401(k) plan either," he says.
Tiger Global took stakes in in both Wealthfront and Guideline is more of a diversification play along a spectrum , says Lex Sokolin, partner with Autonomous Research LLP based in London.
"Owning dozens of assets in the space is a smart portfolio management approach, rather than a judgment on a particular company holding," he says. "...An investment in a retirement-first roboadvisor company such as Guideline is not a judgment on a brokerage-first robo-advisor company (Wealthfront)."
Tiger Global manages a $7-billion hedge fund and a $3.5-billion long-only fund, but it also has $10 billion of investments that fit the VC, or private equity, category. It was founded as a hedge fund in 2001, but added the PE unit in 2003.
Busque co-founded a freelance site dubbed TaskRabbit after eight years at IBM. While at TaskRabbit, he was responsible for setting up the 401(k) plans and learned instantly the 401(k) arena is confusing and complex.
When he tried to find new 401(k) vendors, he realized quickly there was no firm available that could be set up online without third-party vendors handling technology. It was the same rationale that Betterment CEO Jon Stein offered when his firm added a 401(k) channel. See: Betterment jumps headlong into the 401(k) business spurred by a conviction that even Vanguard Group is unfriendly to investors in this arena
"I was lucky enough to have a well-paying job at IBM and a 401(k) plan. I remember being involved in that paperwork and how complicated it was. At TaskRabbit, I picked the benefits and I realized four years into TaskRabbit, people weren't participating in the 401(k) program," Busque says.
He couldn't find a simple solution and decided to create it instead. He formed Guideline in early 2015 and by August 2016, he launched the first 401(k) plan.
Profits, anyone?
Guideline is aiming for firms with no existing 401(k) plan. Right now, 80% of its customers didn't have a 401(k) plan before Guideline. The firm's assets under management are $750 million – a 270% increase from a year ago.
The firm grew from 42 staffers to 100 in 2018. With the added financing, Busque intends to add more staffers and end 2019 with about 160 employees.
"There is sales, engineering and customer service jobs, and it's expensive. That's part of the reason we raised the money," he added. But a nagging question is how can Guideline make a profit, says Rick Meigs, president of 401(k)helpcenter.com
"I'd be curious on where Guideline is getting income. A set-up fee and $8 per participant isn't going to pay the bills long-term. The average plan size is only about $136,000, so there can't be many participants per plan," he says.
Busque says his firm can be profitable because it has cut out the middle-men.
Guideline doesn't own any funds, Busque says. The company uses State Street Bank as its core custodian. "We own all of our software and everyone else in the industry is paid on AUM. We don't do that. That's unheard of in the 401(k) world. We are fund-agnostic."
Agnostic, yes, but with favorites. Guideline's fund options mostly include Vanguard and DFA.
Gathering crowd
Guideline is one of a slew of Silicon Valley 401(k) robo startups. For instance, originally born Capital401, but renamed Human Interest is another 401(k) robo that has raised $11 million and manages more than $100 million. See: Unknown San Francisco 401(k) robo with famous backers gets $11 million more in VC funding -- and an interesting brand
It's no surprise that Mike Alfred, co-founder and CEO at Digital Assets Data Inc., has carried a healthy dose of skepticism of the Silicon Valley 401(k) companies. But he is warming to Guideline. See: Fidelity's bet on ultra-compliance with the DOL rule pays off big as 401(k) assets jump stunning $280 billion in 2017
"They appear to be executing well and delivering a high quality service at a lower price than the incumbents," Alfred says.
Still, Guideline isn't free from the same obstacles as all 401(k) companies. "The challenges of achieving cost and scale advantages as well as building a national brand that resonates to larger plan sponsors still remain," Alfred adds.
Guideline has a 401(k) program for advisors, too. "It's not that we want to cut advisors out," Busque says. "We want them to offer better plans.
Right now, he says his firm has 100 advisors who have at least two plans on his platform. He says 1,050 advisors are on a waiting list, but his company is rolling out the advisor program thoughtfully.
"We're seeing these advisors add two to five plans a year. We've got one advisor with 30 plans," he adds.
But clearly, robo firms are attractive to companies like Tiger. It's quite possible that the bumpy markets could cause firms like Tiger to invest in fintech, says Sokolin.
"Given the volatility and uncertainty in the public equity markets, it is notable to see funds like Tiger making so many fintech and wealth-tech bets," Sokolin says. "Private company investment seems to be a shelter for even traditional hedge funds and long only funds."
Winterberg agrees saying investing in both companies makes sense for Tiger.
"I see Tiger's investments in both Guideline and Wealthfront as complementary to Tiger's portfolio. To date, Wealthfront hasn't offered any defined contribution plans to businesses, and Guideline has never offered direct-to-consumer investing accounts."
---
Related Moves
August 14, 2021 – 2:20 AM
---
December 31, 2020 – 4:37 AM
---
---
---
Mentioned in this article:
Wealthfront
Portfolio Management System
Top Executive: Andy Rachleff
---
---
---
Brian Murphy
January 16, 2019 — 7:22 PM
The problem here is closed silo investment platforms and providing comprehensive advice for assets held outside the siloed walls of either Guideline or Wealthfront/Betterment. While I applaud the pricing model, Guideline and Wealthfront both are siloed models - perhaps they exchange leads, but their intent is to capture assets (and then continually charge on those assets). The next generation breakthrough will be around uncoupling the "silos". As noted in the article, sales lead time for enterprise is a problem Guideline faces and given that they've set up as a siloed service, they (or Betterment, or Wealthfront, or Personal Capital) have no incentive to work seemlessly across platforms.