Bill Hamm: LPL has played really fair with us since day one, unfortunately there's one outfit that's made a concerted effort [otherwise] ... some of these comments coming out, considering the source, I'm not surprised ... It's a character thing.
Brooke's Note: The RIA business, ironically, is built on its ability to do big transactions -- namely breakaways. The same largely goes for independent broker-dealers. But as the industry grows the breakaways go from big to huge and the victims of the breakaways are no longer just the full-service brokers. This IFP breakaway is arguably the largest one ever with as much as $60 billion of AUA in play as it leaves LPL to form its own broker-dealer. But because, as an OSJ, it was in effect one of two custodial parents for the advisors under its umbrella, it is now in a de facto custody battle with LPL with the kids mostly the masters of their own fate. The complication is that fellow OSJs, also half-LPL, half independent in nature, see no reason not to pounce. The story has hit the news in dribs and drabs but in this article, Oisin Breen takes it on in its broader sweep making it easier to follow,
Independent Financial Partners' (IFP) long-running divorce from LPL is in the home stretch, but tensions with Independent Advisor Alliance, a rival Office of Supervisory Jurisdiction (OSJ), have shown no signs of abating, with both firms accusing the other of pushing a false narrative.
Bill Hamm, CEO of Independent Financial Partners, announced plans in April a year ago to launch a solo broker-dealer. The Tampa-based OSJ represented the biggest exit from LPL since Ron Carson's departure in 2017. See: Almost-confirmed reports had Ron Carson bolting LPL for Cetera as part of a $35-million shake-up of his RIA; 92 hours later the silence is deafening
Robert Russo, CEO of Independent Advisor Alliance (IAA), a hybrid RIA and OSJ based in Charlotte, NC, has become embroiled in a war of words with Hamm over the numbers. IAA, which manages $3.1 billion, is an ardent devotee of LPL CEO Dan Arnold and his efforts to reboot the 30-year-old company.
IAA advises on $8 billion, employs 19 staff members, with a twentieth joining in February, and houses 163 advisors. In Aug, 2018, the advisory count at IAA stood at 129.
IFP advises close to $41 billion, all told, when brokerage assets are included. It employs 50 back-office staff, and prior to initiating its breakaway from LPL, the firm had 550 advisors under its wings.
Part of the departure agreement between LPL and IFP was an understanding that neither firm would aggressively target the other's advisors. What has become increasingly clear, however, is that this in no way applies to other OSJs.
Now, as IFP clears the last hurdles of FINRA approval, following a late Dec. meeting, it stands accused of being in it for the money, of dragging its feet when releasing reps and of "poor timing."
In a wide ranging response, IFP executives strenuously deny these claims, and questioned the motives evident in recent media coverage.
Although the 'amicable' detente between Fort Mill, S.C.-based LPL Financial and IFP still holds, IFP finds itself on the defensive, three months before the expected launch date of its broker-dealer.
IFP "is in a tough position and may be trying to stop the momentum" by shifting the narrative, but it has suffered a blow, says Russo.
"Just this week, the three firms that moved, all combined, [advise on] over $700 million," he adds.
Come launch, the truth will air, counters Bill's son and ultimate successor, Chris Hamm, IFP's chief operating officer. He only acknowledges that at least three of the firm's top ten producers have left.
"Certain firms, like the one we're talking about [IAA], put [things] in the media that are just insinuations that can't be backed by anything," he says.
Disputed figures
The exact scale of departures at IFP, however, is unclear, owing to the fact that the figures themselves are in dispute. IFP's OSJ size was cited last year as exceeding $60 billion.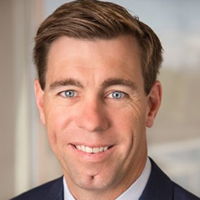 In part, this disagreement over numbers appears to be a question of when a recruit has actually departed.
Russo insists that the 51 recruits, he refers to is correct, and showed RIABiz a list of advisors at 39 IFP sub-RIAs that he claims have been formally released.
In all, 71 IFP advisors have submitted the necessary paperwork to stay at LPL, and 31 or 32 will join IAA, Russo says.
IAA expects at least 100 advisors to leave IFP, including more than 25 who will join Morristown, N.J.-based OSJ, Private Advisor Group (PAG), he adds.
But any suggestion of triple-digit departures at this juncture is false, says Bill Hamm.
"As we get closer to independence day there'll be others, [but] some of the expectations and quotes thrown out there are just [false]," he says.
Neither firms' figures include advisors at Sheridan Road. The $13 billion retirement manager in Chicago previously affiliated with IFP was snapped up in December by insurer Hub International, also of Chicago.
In an RIABiz article published May 3, Hamm said he expected between 75% to 80% of advisors to embrace his vision of a smaller, nimbler, more technology savvy broker-dealer. Today this figure stands at a more modest 60%, Chris Hamm says.
Between 225 and 250 advisors will remain at IFP, according to Hamm, and 90 advisors overseeing approximately $30 million have been recruited for the April launch date.
Moreover, IFP plans to use finesse and financial muscle as it takes its recruiting game up a level by loading up on capital, Bill McCauley, IFP's chief financial officer explains.
"If we want to be able to compete with the LPL's and Cetera's of the world, we need to be able to recruit advisors and acquire other RIAs and broker-dealers. We need capital partners like NexBank and Pac Current to make that happen," he says.
According to a release on Jan. 18, IFP's financial backing has been finalized with commitents from Pacific Current Group and NexBank. Pacific has acquired a permanent 10% stake in the firm; whereas NexBank will provide a "significant" line of credit for investment.
It's also set to hit the acquisition trail, with three separate IBD purchases under consideration, representing a potential maximum of 300 new advisors.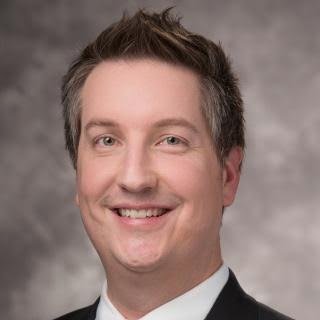 Conservatively, IFP expects 350 advisors to be using its broker-dealer by year-end 2019, with an optimistic forecast of "close to 600," according to Hamm.
Yet these figures belie reality, says Russo, who accuses IFP of dragging its feet over the paperwork that lets advisors change OSJs -- so much so that LPL has entered the fray as a mediator, he says.
"When advisors first came aboard [IAA], they gave notice, signed a form, and IFP signed them over. Now they're asking for additional things," Russo explains. "[IFP's] not returning [documents] in a timely fashion ... I think [Bill Hamm's] surprised at the amount of people who aren't following, and he's making it more and more difficult."
It's a "false statement," says Hamm "Considering the source, I'm not surprised."
"[Some advisors] owe us money and we want to make sure those things are taken care of before we release [them], and that's in our agreement with LPL, the ability to put a hold to make sure we're reimbursed."
"If the shoe were on the other foot, we wouldn't be coming after their reps … it's a character thing, but that's the nature of the beast," he adds.
They're in denial, says Russo.
"It upset me a little [when IFP CEO] Bill Hamm commented on the fact that the people we got were all IFP's small producers," he says.
"The reality is, from the board we've seen, we've taken six of their top ten."
In whose interest?
IFP was motivated to seek greener pastures away from LPL because of a combination of factors.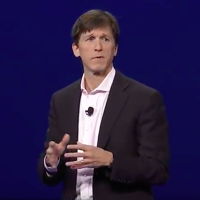 Chief among them are increasing costs for smaller advisors at OSJs, a number of whom are stabled at IFP; the perception that LPL was prioritizing its own corporate RIA at the expense of its affiliates and the chance for a clean slate when it comes to technology, according to the firm.
Higher profit margins and autonomy also come into play.
But for all that, ironically, Hamm's put his own advisors in the same bind he's just fled, says Russo.
"Breaking away might not be in the advisors' best interests, but in the firm's," he explains.
"I don't know if there's an advisor that woke up one day and said I want to leave LPL because I want IFP to make more money," he says.
Profit is good, but the idea is to pass margins on to advisors and clients, counters Hamm. He cites as evidence his plans to give advisors a 15% equity stake in his firm.
"[LPL] is focused primarily on earnings and shareholder needs, which is its fiduciary duty as a corporation. We don't have that. We're using our scale and autonomy for the benefit of our advisors, not the firm," he says
It's highly unlikely the gains will be significant for anyone but the owners, Russo shoots back.
"When LPL gets paid, they pay out 90% on brokerage assets. Now, IFP is getting 100%. Their margin is that 10%. An advisor might make two to three percent more … [but] there's a lot more risk," Russo adds.
Given LPL charge five basis points to practices managing less than $25 million, the gains are far more tangible, especially for smaller practices, says Hamm.
"That adds up, and even at $20 million, that's another $10,000 to $15,000 a year. For a $200,000 advisor that's a significant number," he says.
Flashing cash
Although barred from active recruitment from IFP per se, LPL has engaged in agreed upon "education" and "corporate reach-out" to IFP advisors, who have a mind to stay.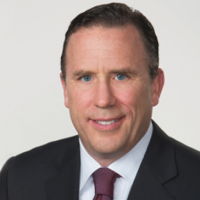 It's about fair play, says Hamm. "We agreed to it because LPL had the right to do that, because they put up money in the past to help recruit some of these people."
In fact, if any IFP advisor does want to stay, they'll have options, says Jeffrey Mochal, LPL's head of communications and public relations, via email.
"We're offering capital assistance, and other resources, to help IFP advisors transition to either LPL, or another LPL-affiliated firm."
LPL boosting its own rep-count at IFP's expense, given its previous role as a contributing partner, is a whole different kettle of fish compared with poachers like IAA and PAG flashing the recruitment cash, says Hamm.
"I don't recall them putting up a dime," he says.
IAA is is offering a money-back guarantee it hopes will position it as the pro-LPL OSJ.
We're not going anywhere, whether it's in a year, or five years, says Russo. "If IAA leaves within five years of an IFP advisor joining, we [will] pay back our revenue."
A new dawn, missed?
When IFP made its decision to leave LPL, the Bill Morrissey era remained in full swing. LPL's hard-hitting managing director for business development orchestrated an aggressive recruitment campaign against rival broker-dealers Kestra, Ameriprise and Cetera.
The Morrissey years were also characterized by rising tensions with OSJs, as LPL sought to get newly recruited reps and RIAs to use its corporate RIA services.
LPL, which serves at least 18,000 advisors, including 5,200 at the 420 OSJs it stables, has changed tack as the era of Richard Steinmeir, LPL's new head of business development, begins in earnest.
IFP's timing has been "unfortunate", says Russo.
"When [it] decided to leave, LPL was less easy to work with than they are now. Sound minds came to the conclusion that LPL needed to be somewhere in between [pro-corporate and pro OSJ]. From a policy perspective LPL has really turned a corner."
"The first advisor we recruited under Steinmeier, I got a call from him saying thanks so much for the partnership, congratulations, and is there anything we can do to help? [He's] much more open to discussion rather than making a decision and talking down hill."
It's not easy to turn a legacy ship, however, and a clean slate is a big advantage for IFP, says Aaron Gilman, IFP's chief investment officer, via email.
"We don't have to anchor ourselves to sunk costs and poor decisions made decades ago," he says.
No regrets, says Hamm.
---
After the publication of this article, IAA wished to state for the record that although it disagrees with IFP about advisor numbers, there are no deeper issues in terms of its relationship with IFP or Bill Hamm, and that it wishes the firm well. IAA's only goal, according to the firm, is to "provide a home for advisors who would like to keep their current broker-dealer relationship."
---
---
Related Moves
August 19, 2020 – 2:18 AM
---
October 5, 2018 – 7:40 PM
---
---
Mentioned in this article:
---
---
---