News, Vision & Voice for the Advisory Community
Bapis was Elliot Weissbluth's first recruit to HighTower in 2008 and now he is also Rockefeller CEO Greg Fleming's first poach
September 8, 2018 — 2:00 AM UTC
Brooke's Note (written Monday Sept. 10): Today the press release came out confirming our story and adding some details, including the scope of the Bapis move. It's a full-on move of the Bapis Group, which is a nine-person team managing $1.2 billion. It also included an awkward detail --namely that Rockefeller Capital isn't ready as a broker-dealer and will "conduct" assets through Axiom Capital, pending FINRA approval of Rockefeller's broker-dealer, which is expected in the near future. Rockefeller claims to have $18.3 billion under advisement.
Michael Bapis is leaving HighTower Advisors to join the new rollup run by ex-Morgan Stanley brokerage chief, Greg Fleming, according to multiple sources who asked that their names not be used in this article.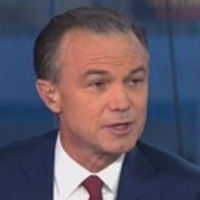 The New York-based advisor will depart the Chicago firm after 10 years to join Rockefeller Capital Management. Bapis is recruit No. 1 for Rockefeller, and Morgan Stanley ex-chief, Fleming, 55, was a key magnet for the poach.
A spokeswoman for HighTower says her firm will not be able to comment until at least tomorrow.
A phone call was placed to The Bapis Group offices in Salt Lake City asking for Michael Bapis. The person who took the call answered "HighTower Advisors," said Michael Bapis was "not available" and took a message. No one  picked up the call at the New York Bapis office, and it was not forwarded to voice mail. 
MIchael Bapis is known to work primarily from the HighTower office in Manhattan. His father, Nick Bapis, heads up the Utah office.
Sources were unclear whether the entire Bapis team is departing HighTower or just Michael. Michael Bapis is known to be perhaps the most visible HighTower advisor--both inside and outside the firm--and has made multiple appearances on CNBC-type television shows.
HighTower has a single ADV, so the size of the Bapis book is unclear. In published reports he had $800 million of AUA back in 2012.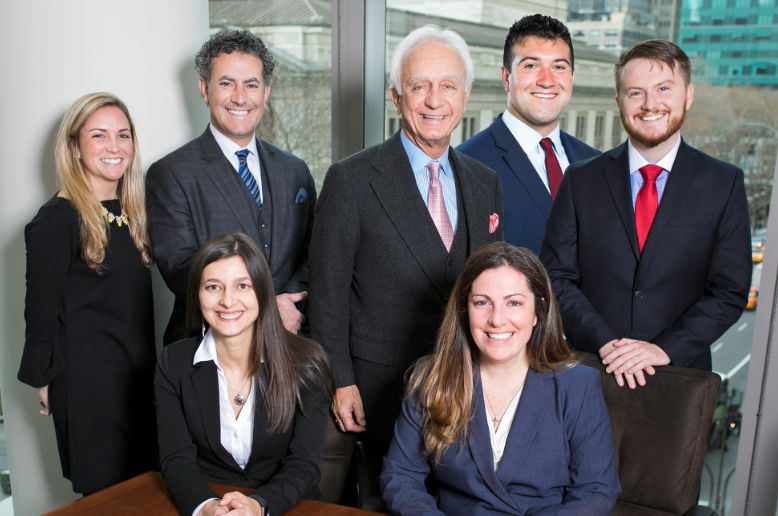 The striking thing about the Bapis exit from HighTower is how closely it parallels what he and his father did in 2008 when they were with Morgan Stanley.
They joined HighTower as its first wirehouse breakaway team and advisor partner.
Michael Bapis started at Morgan Stanley in 1997. Nick Bapis joined Morgan Stanley in 1988 and spent the previous 18 years at E.F. Hutton & Co.
The ex-Morgan brokers have said they were attracted to HighTower, in part, by Philip Purcell, the co-founding investor (with David Pottruck), who was Morgan Stanley's CEO from 1997 to 2005. He previously served as Chairman and CEO of Dean Witter, Discover & Co., from 1986 to 1997.
Sources say that Rockefeller has been trying to recruit for several months, even as it builds out a platform that is conducive to RIAs. Its head-hunting efforts ramped up recently and word leaked that Chris Dupuy is headed there from Focus Financial. See: Greg Fleming dips into RIA gene pool with expected hire of Chris Dupuy to fish for elite wirehouse advisers in drive to reach $100 billion in UHNW assets
 Michael Outlaw has joined as a managing director, with responsibility for recruiting and managing financial advisors in the eastern half of the United States. In July, Jack Ryan joined from General Electric as Rockefeller's Chief Human Capital Officer, leading human resource functions, according to a release.
A recruiter familiar with Bapis and HighTower says that the transaction makes sense because Bapis fits into that slot of advisors who don't want to work for a wirehouse, but also don't want to start their own RIA. "It's logical," he says.
The recruiter anticipates that Rockefeller will continue to press hard to get other legacy HighTower advisors who operate under the old salary model that HighTower is steering away from. See: HighTower loses two teams comprising 33 people and $3 billion of assets over July 4th weekend, declines comment, then issues a 'smashing' press release
An industry source says that Bapis may have been rewarded by Fleming with extra pay and incentives to join Rockefeller to break the ice and give the firm an initial recruiting success.
He is known to have had a tense relationship with HighTower CEO Elliot Weissbluth largely because he joined HighTower on the expectation that the firm would be sold, sending his early shares skyward in value.
When that outcome never materialized, he began to evaluate his options. Now he's prepared to make a very similar gamble all over again with Fleming, who is flush with startup capital and eager to build out his firm. 
---
---
Share your thoughts and opinions with the author or other readers.
Jeff Spears said:
September 10, 2018 — 8:00 PM UTC
Jon said:
September 10, 2018 — 8:47 PM UTC
Eyenuit said:
October 30, 2018 — 12:39 AM UTC
L Snotts said:
November 1, 2018 — 1:48 PM UTC
---
---