Joel Bruckenstein: They cannot afford to let this happen again.
Brooke's Note: The Andrew Salesky era at Schwab Advisor Services has officially begun and the results are already impressive. The Schwab veteran's knowledge of RIAs may be limited but his ability to make firm decisions and execute upon them is not limited at all. Instead of procrastinating any longer breaking the news to RIAs that a cloud-floated PortfolioCenter of multi-custodial dimensions ain't happening, he bit the bullet and broke the bad news. But he also helped Schwab save face by salvaging just enough capabilities to create a PortfolioConnect-lite that will certainly deliver value. It is free. What he also did was to recognize who butters Schwab's bread -- big RIAs -- and at least a certain number of them presumably were strung along by the promises of Salesky's software-overseeing predecessors. The effect of the promise was to "freeze" the market in Silicon Valley parlance. But now it is flash unfrozen as not only do RIAs have visibility to the future but also assurances that going to a third-party vendor will give them first-rate integration. With Schwab IMPACT set for Oct. 28-31. it'll be good for Schwab to have had a couple months to work through this news with its RIA clientele.
In a staggering rollout of news, Schwab Advisor Services hit RIAs with some of the worst developments in years, but also revealed a gobsmacking series of redeeming changes that most analysts agree are a "net positive" for advisors and the industry.
The very bad news for the San Francisco-based asset custodian of $1.6 trillion of RIA assets is that it failed to deliver on its four-year promise to thousands of RIAs to create a cloud-based successor to desktop-based PortfolioCenter.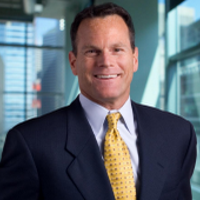 The news confirmed a growing buzz that Schwab had hit the wall in trying to accomplish a technical feat few firms have achieved.
One source who helped Schwab with its efforts to build the software, known as PortfolioConnect, says the company went for broke right out of the gate, trying to create cloud software on a par with top competitors like Orion, Black Diamond and Tamarac. "We tried to boil the ocean," the source says.
The PR-sensitive news was delivered exclusively to Joel Bruckenstein who wrote an article up on his T3 website, and who ably threaded the needle of appeasing a big event sponsor while staying true to his readers.
Bruckenstein's Schwab messenger was Andrew Salesky, who recently became technology chief, replacing Ed Obuchowski, who was poached away last Spring. See: Bernie Clark gets an A-level exec to help him futurize Schwab's RIA platform.
"I tried to be balanced," Bruckenstein said to a reporter a few days later. "The question of 'if it is a failure' depends on who you talk to. I don't see it as a failure. Their point of view is that things have changed over time."
Promises, promises
"PortfolioConnect" was promised to be a very Schwab version of what Tamarac, Orion and Black Diamond can do across multiple custodians. For many RIAs, it was seen to be worth the wait. Buying from Schwab assured silky Schwab integrations and access to real-time, A-level Schwab data that outside vendors do not enjoy.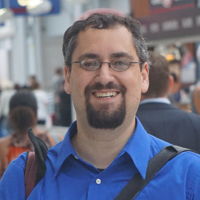 The very good news for many of those Schwab advisors who waited for this would-be dream software is that a scaled-down, single-custodian version of PortfolioConnect did survive, and it will be free. Currently about half of PortfolioCenter's 2,300 users have no assets at non-Schwab custodians, according to the company.
It's unlikely the freebie technology will cause RIAs to jump into Schwab's arms, says Dan Skiles, president at Shareholder Services Group. As Black Diamond deal starts to click, small custodian gets another hot partner
"Put simply, RIAs understand there are multiple variables and economic drivers both direct and indirect that influence why they introduce a client to their preferred custodian relationship. If the RIA's custodian selection was about the latest free item, then we would likely see a new breed of RoboCalls targeting RIAs."
The lurch to the freemium model may be a game changer in both custody and portfolio accounting, according to Michael Kitces, co-founder of Bozeman, Mont.-based XY Planning Network and writer of the popular "Nerd's Eye View" blog based in Columbia, Md.
"They literally just came out with the biggest cost-saving free software solution for RIAs - ever in a coup so massive its competitors may not even able to afford to match it. Schwab is using Schwab's scale to march down prices. That's what they do."
First-tier data
For big Schwab advisors who demand the ability to report the performance of portfolios across more than one custodian, Schwab also has truly good news -- a promise that using a third-party will no longer result in second- or third-tier data access or integrations.
"For advisors with multi-custodial portfolio management needs, we will continue to expand our integration with leading 3rd party portfolio management systems," says Schwab Spokesman Rob Farmer in an email.
"Advisors can see real-time Schwab data and soon will be able to transact on Schwab accounts directly from systems like Tamarac, Orion, Addepar, Morningstar, and Advent. We are also expanding into other areas of wealth management, including financial planning with eMoney, MoneyGuide Pro, and Riskalyze," the statement says.
This change also represents excellent news for those third-party vendors whose pipelines filled virtually overnight with hundreds or thousands of new prospects.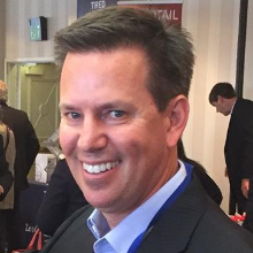 "Open Gateway is a winning investment for Schwab, Advisors, and the third-party technology providers that they work with," says Eric Clarke, chief executive officer of Orion Advisor Services LLC. "Fiduciary advisors need best-in-class technology that is the best fit for the niche of clients that they serve. This open model helps the advisor to be a fiduciary. Freedom and choice to do what is best for their clients, with the best technology backing up their services."
Yet though Schwab is upgrading its connection to third parties, it has no plans to orphan PortfolioCenter clients.
"PortfolioConnect is not a replacement for PortfolioCenter," Farmer says. "PortfolioCenter is not retiring, will continue to be multi-custodial and continue to be supported. Our goal with PortfolioConnect is to provide advisors with a different choice in portfolio management, offering a more scalable, cost-effective option for managing accounts custodied at Schwab."
Bruckenstein does not think Schwab's "major new release" on Schwab PortfolioCenter slated for later in the fall is a surefire way to stop the bleeding from that legacy product.
"Whether this will be enough to induce current PortfolioCenter users to stay remains to be seen," he writes. "The 2018 T3/Inside Information Technology Survey indicates a drop off in usage and satisfaction among PortfolioCenter users over the last year. It will be interesting to see if the new release alters that trend."
Asked whether Schwab is now shuttering its Raleigh, N.C. office or slimming its workforce there, Farmer responds: "No. We will continue investing in PortfolioCenter and Portfolio Connect as strategic priorities."
Fast-track, no costs
Yet in an anticipated land grab for this trove of pent-up prime prospects, Orion is working closely with Schwab to develop a fast-track process for firms and support full historical transaction conversion at no costs to advisors who are making the transition to Orion. Today at the Orion FUSE conference, Schwab announced a new digital account opening capability in concert with Orion.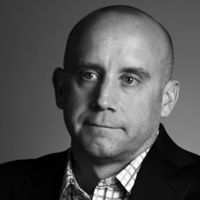 "We feel that the transition process we're willing to provide to PC users looking to have a multi-custodial, web-based portfolio accounting system looking to make a quick and seamless change will be unmatched by our competitors."
Tamarac spokeswoman Stephanie Schneider issued the following statement: "We have a great relationship with Schwab, TD Ameritrade, Fidelity Pershing and other custodians as an integration partner and are pleased to hear that they are going to be investing even more into their integration efforts."
A follow-up question placed earlier today about how much Tamarac will continue to use PortfolioCenter at the core of its own portfolio accounting system has yet to be returned. Envestnet increasingly cuts Schwab out of its RIA software mix and 39 RIAs are leading the way
Bruckenstein couched Schwab's apparent shortfall as a blessing in disguise in his article. "On balance, the revised strategy being put forth by Schwab is a net positive. Although I would have liked them to respond faster, they are demonstrating an ability to evolve their technology strategy based upon the feedback provided by their advisors,"
Schwab does not believe its technology strategy has let advisors down at all, according to its spokesman, Rob Farmer.
"I disagree with the notion that our strategy was not working. We continually monitor the advisor technology ecosystem and gather feedback from advisors to ensure our strategy is focused where we can best complement external solutions, and in turn provide the most value to advisors and their clients."
Not sugarcoated
Yet, toward the end of his article, Bruckenstein did not sugarcoat the probation that Schwab puts itself on with the industry as it shifts gears.
"Over the last few years, Schwab made some technology pronouncements and offered some product release timetables that they have not been able to meet. They cannot afford to let that happen again," he wrote in his piece.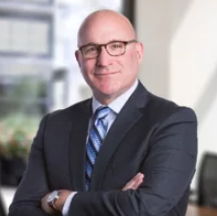 Again, Farmer disputes that there has been a fail in Schwab software land -- even with regard to its scrapping of the six-year effort to make Salesforce a hub of a grander ecosystem for advisors.
"Schwab Intelligent Integration is not being 'scrapped.' There is no truth to this. We recognize that in some cases a Schwab solution will be the best fit, and in some cases the best solution for an advisor will be with a third party," he states.
When Schwab initially allowed that the Salesforce-based system was scrapped, Schwab spokeswoman Alison Wertheim said the truth was that Schwab had learned a hard lesson about trying to build a "one-size-fits-all solution."
"A bundled turnkey solution, IO, was the right solution then. Now there are many more options to choose from among technology providers who are focused on serving them, so we're unbundling Integrated Office to better address their evolving needs, and encouraging them to work directly with the providers of their choosing. This way they get more choice and customization, instead of a one-size-fits-all solution," Wertheim said.
Ted Tsung, CEO of AppCrown, a Salesforce reseller, said that Schwab encountered issues it hadn't foreseen.
"They failed because advisors started to say: 'I want to customize this on Salesforce.' That's where Schwab was overwhelmed. Schwab sold the CRM and was responsible for the service and support."
But most observers agree that Salesky gets high marks for making the best decision possible with the choices available.
"Our strategy centers on providing advisors with choice and value, and allowing them to combine the best of Schwab and third-party capabilities to meet their needs," Farmer writes in an email.
---
---
---
Peter Giza
September 10, 2018 — 11:15 AM
One has to wonder how and why such a failure so late in the game. Providing a strong infrastructure framed in a reasonable digital experience is a minimum expectation, if not requirement, in any business. As demonstrated here and in firm after firm, SF is a tool, not a panacea, it's inflexible in many ways. The idea that a CRM should become the center of the technology universe for the wealth industry was flawed from the start. The great news is that external providers will pick up the slack and benefit with increased sales and improved stickiness for their platforms. Such has been the case and is why these providers continue to flourish. Pete Pete Giza | Spitbrook Associates LLC