Mike Kerins: Going it alone as a VC-backed firm scared me as I didn't have that part of the vision.
Brooke's Note: In hypothetical classifieds where robo-advisors might advertise themselves to the giant banks and insurers, the typical advertisement might read: One robo-advisor for sale with young, talented workforce, two years of completed engineering, half a value proposition and limitless possibilities with the $75 million of capital to hire 100 more engineers and rent two more floors of loft space. Coolness, culture and foozball table included. Won't last on market. Truest of all is the last line; no robo seems to last a week on the market in a world of uncool big financial institutions that can buy them with petty cash -- regardless of a battlefield strewn with the tatters of past robo deals. Why legacy firms that buy robos in haste show no signs of urgency after they take title The Northwestern Mutual-LearnVest deal is most often cited as the poster child for acquisitions that fall short of their deal price expectations. Two downer aspects of it were its $250 million price and the fact that LearnVest swooned, then shuttered after the purchase. So when we saw another big insurer, The Principal, step up, it was hard not to draw comparisons. Our sources were not as jaded as us, and many of them point out all the half-full aspects of this more modest, more B2B, deal. But, yes, we are at best, for now, half convinced.
The Principal Financial Group, in May, became the latest old-line insurer to snap up a robo-advisor, RobustWealth. Analysts are confident Principal won't fall into the same trap leading to the demise of its prized acquisition that snared Northwestern Mutual's own software purchase, LearnVest. But the possibility of hitting a wall around culture, mission and integration is ever lurking.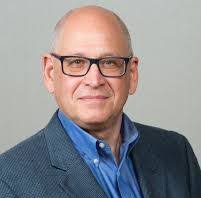 Northwestern Mutual bought LearnVest for $250 million in 2015 and mothballed it three years later, despite promising a rosy future.
Both LearnVest and RobustWealth were purchased by huge insurance firms that dwarfed their businesses, and both were adamant at the time of their acquisition that this was just the start of greater things to come.
When LearnVest was acquired, its CEO, Alexa von Tobel, spoke of acceleration, but ultimately it suffered a significant loss of momentum -- visits to its website fell off immediately after its acquisition -- and it shed clients. Now it lives on as an NYC software firm gutted of all its retail financial planning customers. See: Quiet Northwestern Mutual may be ready to make a big noise with rerelease of LearnVest -- with Alexa von Tobel vowing that innovation and integration aren't mutually exclusive goals.
LearnVest shuttered its website, but Northwest Mutual did not concede defeat. LearnVest simply became its internal hub of digital software, the insurer maintains. Von Tobel remains its CEO, and is also Northwestern's chief digital officer.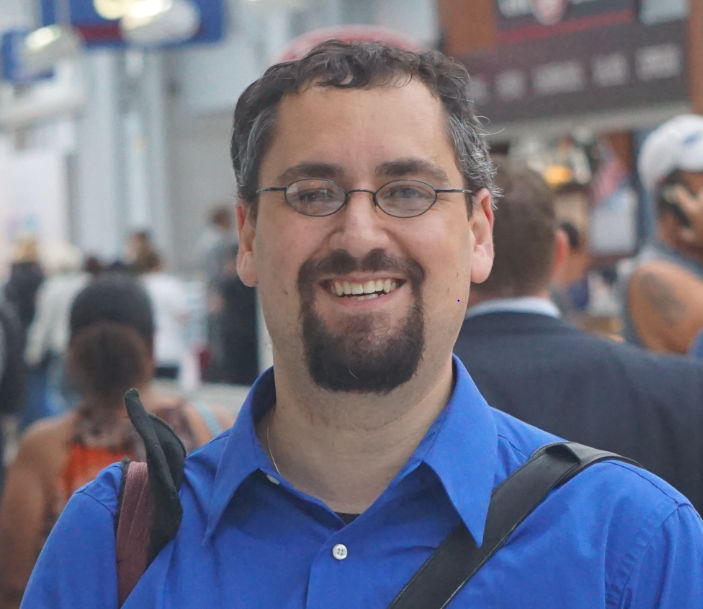 For its part, Principal is the nation's top provider of defined- benefit retirement plans, top record keeper of Employee Stock Ownership Plans, top provider of Non-qualified Deferred Compensation plans and No. 3 provider of group benefits (dental, life and disability). It has $673 billion in assets under management.
Now, it wants to sell more insurance, investments and retirement services to RIAs, and RobustWealth -- which was struggling to come to grips with distributing more than just vanilla ETFs -- chose to take the corporate money now, rather than risk soldiering on with VC-backing, according to RobustWealth CEO Mike Kerins.
Good match
Principal seemed like a good match. "Going it alone as a VC-backed firm scared me as I didn't have that part of the vision. I couldn't do it without a firm like Principal, and then they fell into our lap!" says Kerins.
A lot of time has past since LearnVest, and both Principal and RobustWealth will have learned what did and didn't work, says Lex Sokolin partner and global director of Strategy Autonomous Research LLP in London.
"The main difference is the five years of learning between these events ... RobustWealth is [also] a more practical software to integrate into an insurance business [than LearnVest] … that said, the risks of hitting a wall around culture, mission and integration are certainly present," says Sokolin.
More than 10 RIAs have signed-up to RobustWealth since its acquisition -- a 13% increase. The figure continues to climb at a rate of one- to three-a-week, according to sources at Principal. Although in-house AUM growth targets exist, the insurer declined to share them.
In RobustWealth's final ADV (March) as an independent firm, it reported assets under management of close to $867 million. In the last two months this figure has grown to $1 billion, according to the firm.
Industry shift
Unlike LearnVest, RobustWealth has no illusions about being anything more than a B2B software firm that sells a white-label robo product. From an advisor dashboard, client onboarding and model portfolios -- built by the advisor, RobustWealth, or a third party -- to automated re-balancing, its B2B-model keeps client acquisition costs lower than the mass market.
In RobustWealth, Des Moines, Iowa-based Principal has basically bought a storefront.
The move was spurred to target RIA marketshare, just like other old-line insurers, such as Allianz Life, the $136 billion AUM subsidiary of $2.2 trillion Allianz SE. The fact is, RIAs are growing far faster than broker-dealers, the traditional target market for insurance products.
It's an "industry-wide shift that's causing large traditional financial institutions across the board to update their business strategies," says Eric Clarke, CEO of Omaha, Neb.-based RIA software firm Orion Advisor Services, via email.
"[Insurers are] following the money to the RIA segment. As more and more assets flow to RIAs, larger financial institutions have no choice but to pay more attention and shift their sales strategy to accomodate," he says.
Principal is pursuing an acquisition strategy -- where Allianz has chosen to partner -- but insurers are just trying to see what will stick, says Edward Mercier, President of Louisville, KY.-based RIA insurance distributor RetireOne, via email.
"Insurance companies [are] trying to make the right forward moves and end up placing chips on a number of different areas, hoping they find the right one that will pay off for them," he explains.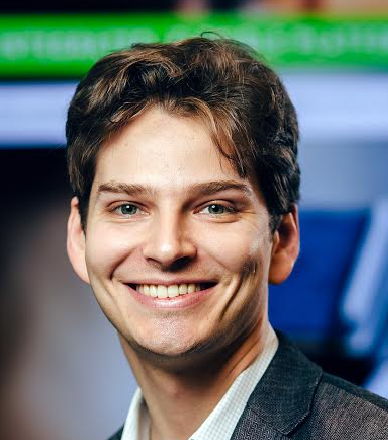 But Principal wasn't the only one in need of a new strategy, RobustWealth's "vision" was incomplete.
RobustWealth needed firms like Principal or Blackrock to do the "hard stuff", the distribution-centered "plumbing" for annuities, 401(k), and brokerage products, so that it could focus on being that front end, says Kerins.
It's a case of you bring the chips, and I'll bring the dip, says Aaron Schumm, CEO of 401(k) robo-TAMP Vestwell, via email.
"RobustWealth has built a highly effective wealth management platform that can be leveraged by the mass market. Bolting that onto a prominent insurance, services and asset management provider like Principal creates a great opportunity for service expansion," he says.
But don't expect a bolt of lightning, says chief investment officer Tim Dunbar, via email. "We anticipate RobustWealth will provide accretive earnings within three- to five-years of the transaction."
What could scare Principal's investors, however, is the fact that RobustWealth might not bring home the bacon for half a decade.
Not another LearnVest
When Blackrock purchased FutureAdvisor, and Invesco bought Jemstep, the idea was to turn both robo-advisors into distribution hubs for their new owners' products, and RobustWealth fits this approach.With LearnVest, you had a B2C planning model, so the comparison isn't quite apt, says Michael Kitces, founder of the Bozemon, Mont.-based XY Planning Network, via email.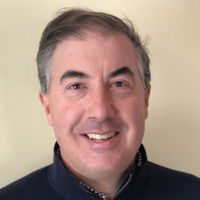 "This is, first and foremost, a strategy for Principal to gain more access to the RIA channel," he says. See: Why BlackRock's purchase of FutureAdvisor for $152 million could be a deal of destiny.
The real question is whether RobustWealth risks going the same way as FutureAdvisor and Jemstep, Kitces continues. "They've gone relatively silent since their purchase, with almost no announcements of actually successful deployments."
The early signs are that this isn't just a case of big-fish eat little-fish, says Joel Bruckenstein, founder of the T3 conferences.
"Many observers, including myself, are more optimistic about this one [compared to LearnVest]. However, there is always the risk of the insurance people trying to impose their old-fashioned management style on the fintech people. This tends to end badly. One hopes that Principal takes a more autonomous and enlightened approach, and I suspect they will, but it is not guaranteed."
Two signs of enlightenment are Kerins' five-year contract as CEO, and allowing the firm to retain functional independence with its own board.
"We've learned from the failures of others in the last three years," says Kerins. "I 100% guarantee [LearnVest] doesn't happen here … It's not like I report up to somebody directly. We have a board, so Principal has done a lot to help us remain independent … we won't get swallowed up."
On script?
Principal is following the LearnVest script in one key category – jacking up headcount. Staff levels are expected to double to nearly 100 by year's end, although the firm's narrow engineering and product development make-up will remain. No sales hires are planned until at least Q4 2018, and Q2 2019 is the firm's conservative estimate.
The fact that Principal got a sizeable team of developers and engineers in addition to acquiring a front-end for its products is an added bonus, Principal president and CEO Daniel Houston told investors in the firm's July 27 earnings call.
"This really is about acquiring an entity that not only brings a nice professional staff of technologists, but they come with an investment background. There's a lot of work to be done on this digital platform for digital advice [but] there's also a lot of upside."
That said, regardless of any growth, splurging on a robo will hit Principal in the pocket, and the acquisition is expected to be "slightly dilutive" to EPS for the next several quarters, due to further inward investment.
But Principal bought RobustWealth for more than just an upgraded retail presence, even though its ability to sell B2B robo-software certainly makes it a two-for-one, since it puts Principal products directly in front of RIAs.
Principal wanted a system that was plug-and-play with RIAs, since RIAs are interested in how easy the application is to use, and whether it works with the software they use and the products they sell, as much as how good it is as a stand-alone, says Kitces.
"[The] "old-line" insurer and 401(k) provider has traditionally relied on its own commission-based salesforce to distribute its products. [Now, it] appears to be hoping that RobustWealth's technology will provide it a way to connect more directly to RIAs," he adds.
Imitating the Vanguard
The purchase of Robustwealth also hands Principal a chance to go against the grain and enter what's increasingly assumed to be little more than a marketing arms race: selling direct-to-consumer robo-advice. Rather than abandon its current model, however, the move to B2C will run in parallel with RobustWealth's current B2B approach.
Given the extremely high client acquisition costs (CAC) for B2C robos, the conventional wisdom holds that such firms are steadily dropping retail in favor of a direct-to-business model, or at least adding B2B strings to their bow. But Principal is already working to flip this trend on its head and turn RobustWealth into a retail-facing one-stop shop.
More than anything, B2C robos need scale, and Principal's strategy is to follow the leaders--Schwab and Vanguard--despite the fact that both firms' robo growth has been criticized for leveraging their brand to cannibalize existing accounts and move them into a cheaper-to-run, self-service model. Even so, the approach has seen Vanguard's robo punch above $100 billion in managed assets and Schwab's hit $31 billion.
Principal has a glut of more than 22 million customers, to whom it sells almost 50 mutual fund products and a dozen ETFs, a ready market for its own robo.
Ultimately, this kind of strategy is where the industry is headed, says Rob Foregger, co-founder and executive vice president of Chicago-based digital advisor NextCapital Group Inc., via email.
"The incumbent wealth management industry, with trusted brands and large, installed client-bases, including traditional firms that adopt RIA-centric strategies, will win the lion's share of the market opportunity," he says.
---
Principal is a publicly listed company with a market-cap of $15.95 billion. At the time of its purchase of RobustWealth, Principal's share price stood at $56.36. When the deal was completed on Jul. 3 this figure had fallen 6% to $53.23. Presently the firm's stock trades at $56.00, down 26% from January highs of $75.58.
---
---
Related Moves
November 20, 2019 – 10:19 PM
---
---
Mentioned in this article:
RetireOne
Consulting Firm, Specialized Breakaway Service, Insurance
Top Executive: David Stone
---
---
---
Brian Murphy
September 6, 2018 — 10:15 PM
RobustWealth's CEO tells me all I need to know - "Going it alone as a VC-backed firm scared me as I didn't have that part of the vision. I couldn't do it without a firm like Principal, and then they fell into our lap!" DOA. I'm amazed that none of these robo's has figured out a sound business model / distribution strategy yet.