News, Vision & Voice for the Advisory Community
The online publication adds Keith Girard as editor and Oisin Breen as writer, stays on 14% revenue growth rate without bending to sponsor pressures or using a gram of ink
September 5, 2018 — 3:53 PM UTC by Brooke Southall
Brooke's Note: As usual this article is several weeks late from the August 5, 2009 date we consider our birth. We publish based on news priority. More important things happen in the RIA business than us pretty much every day. But even if you care not a fig for us, you might be interested to observe our staying power as an indicator of the RIA industry's discrete destiny. We try to emulate RIAs by putting a human imprint on what can sometimes be a mundane task and product. What we get in return is the ability to tap into support and, better yet, genuine camaraderie RIAs and the whole RIA sphere exudes. Thank you.
RIABiz is nine years old, but hasn't used up its nine lives yet as a startup, covering the hottest corner of the financial services industry -- the move to a post-commission, post-asset-management fee business for financial advice.
Our online financial publication, founded in the dark depths of 2009 in Sausalito, Calif., has continued to evolve from a niche player into a major voice in an industry that has surpassed $5 trillion and whose net, new, growth-rate remains the greatest of all channels. Welcome to RIABiz on day one
More importantly, RIA growth  -- unlike asset management growth -- knows no price war. The average fee now and 10 years ago is about 77 basis points. Quality and quantity are keeping pace with demand. About 10,000 baby boomers retiring daily see to that.
The clear demand for an RIA brand of wealth management began with a relatively small band of fiercely independent unaffiliated advisors who had to make do with RIA-retrofitted, hand-me-down software from asset managers and products from brokers. Now, brokers seek RIA software and ETFs, and RIAs push for even greater automation and cheaper products.
Key hires
RIABiz, in its 10th year, has made several key hires and additions to its coverage to supplement the articles that help readers absorb the accelerating rate of change in the RIA business.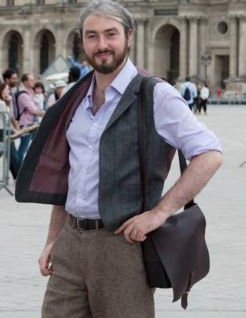 Keith Girard took the reins as managing editor in June. His title aside, Girard ably jumps in as reporter, managing editor or editor-in-chief as our needs ebb and flow with a small staff. Girard hired me to InvestmentNews in 2000 and before that to The Daily Record, Maryland's largest business and legal newspaper. How InvestmentNews may become nucleus of U.S.-based roll-up if UK investment banker succeeds with 'wild swim' across Atlantic to purchase it
His experience and ability is unsurpassed in the industry in terms of flair, storytelling and getting at who and what matters most. His desire to write with both depth and liveliness will be greatly appreciated by RIABIz readers.
Oisin Breen rapidly rose in the past year from junior technology reporter to full-blown journalist covering the broad sweep of the growing RIA business. The University of Edinburgh PhD candidate in complex Narratology chomps at the bit for the weave of intermixing narratives that are the domain of RIAs. His academic work does not keep him from being our most prolific writer.
Star reporter Lisa Shidler is coming off nine months of wrenching change moving from her long-time home in Indiana to a new domicile in Columbus, Ohio where her husband works for the NHL team there.
With an address, a phone and the location of the local dry cleaners in hand, she's now back in full swing. Her ability to focus -- and deliver enthusiasm -- only seems to increase when she is reporting a tense story, fraught with emotion and controversy.
When the asset management business hits inflection points, James Picerno is ably stepping in, as he did with his Fidelity zero-fee article. Abby Johnson's zero-fee play for millennials gets to $1 billion in one month but Vanguard, BlackRock and Schwab say piffle; Note, RIAs need not apply
30 advertisers
Continuing their explosively expanding careers, Graham Thomas and Robin Riley are steadily building our advertising revenues to levels we've never seen before, based on our broadest base, yet, of 30-plus advertisers.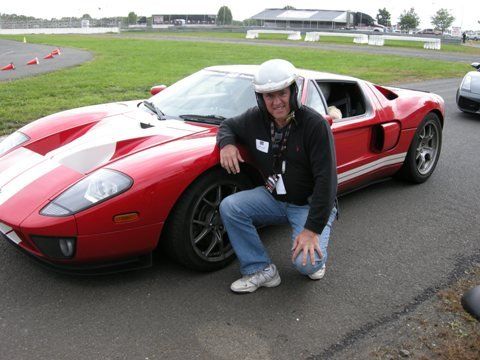 John and Dawn Kodin, keepers of the RIABiz service directory in Seattle, have added to our success. They sell our advertising directory to users who want to eventually spread their wings to banner advertising. All the software upgrading of the directory last year is starting to pay off.
No less impressive is the growth of our website team in Toronto. Terry Hong continues to orchestrate the back end, as we continue to scale to meet the increasingly complex needs of advertisers, in addition to new ways we'll deliver news (see below). Our advertisers, like our readers, demand accountability and that often falls to Hong.
The person overseeing all of us as publisher, head of advertising and overseer of the website is my partner, Frank Noto, who is keeper of the line between advertising and editorial -- allowing the editorial side to do its job. With the rise of sponsored content, takeover ads, awards, pay-for-play articles and events, Noto spends inordinate time explaining that nothing much has changed with where we draw the line. He makes one hard decision after another and still keeps his sense of humor.
All work, pure-play
Through nearly a decade of growth, our niche remains the same. RIABiz is a pure-play, all-online, all journalism publication for an advice industry hungry for the latest news and information that will help them better serve their clients and keep up with the rapidly evolving industry.
The one change that may happen at RIABiz is the need to register readers. The engineering is done. We are wary of its downside. Our ethos is to maximize the flow of information about our industry.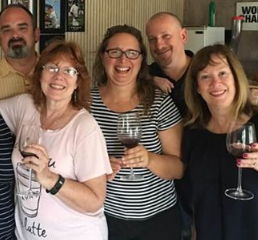 But it creates a higher level of accountability about the quality of our readers, who really are almost purely advisors and other decision-makers closely tied to those advisors. Fortunately, our advertisers have a high level of confidence in the quality of our readers. It's clear we write articles only an RIA aficionado could love, minimizing the near-useless clicks from consumers.
RIABiz means to be the place to go for the deepest research and analysis on RIAs -- Michael Kitces aside -- and the ways RIAs are taking new territory yielded by old-model brokers, or even RIAs that refuse to modernize.
That said, RIABiz plans to continue to take up slack in RIA coverage. Look for me to drop in more of my "Brooke's Bits" anthologies of RIA busiess items and for Oisin to do the same.
Also look for the continuing evolution of "New Moves in the Biz," which should come back to life tomorrow after a summer's nap. Even though my stated mission is to simply report movements, with quality as job one, I was concerned that we still needed more depth. I have Keith and Oisin anxious to help me lift the game in the movers section this fall. US Bank is the first sponsor of the section.
People moves and news bits
Right now RIABiz is brimming with the most talented staff ever,  so our tenth year will mark the end of our first decade and the beginning of the next, with even greater excitement and expanded coverage. RIABiz turns eight with Moss Adams-style growing pains and -- finally -- accelerating growth
---
Mentioned in this article:
RIABiz.com
RIA Publication, Blog/Social Networking Tool
Top Executive: Brooke Southall
---
---
Share your thoughts and opinions with the author or other readers.
Marion Asnes said:
September 5, 2018 — 6:57 PM UTC
Jeff Spears said:
September 5, 2018 — 7:19 PM UTC
Brooke Southall said:
September 5, 2018 — 7:37 PM UTC
Morrison Shafroth said:
September 5, 2018 — 8:04 PM UTC
Wayne Bloom said:
September 5, 2018 — 8:59 PM UTC
Kelli Cruz said:
September 7, 2018 — 4:05 AM UTC
Damon Deru said:
September 8, 2018 — 9:57 PM UTC
Brooke Southall said:
September 9, 2018 — 6:07 AM UTC
---
---