Adam Birenbaum: It would be impossible to imagine us making this happen were it not for our colleagues at Focus Financial Partners.
Brooke's Note: This deal appears to have been driven by pressure applied to both sides. A post-IPO Rudy Adolf needs to show fresh shareholders that his roll-up can roll. He also needs to diversify his model to an area proving resilient -- outsourcing to RIAs. But Loring Ward may see pressure, too. TAMPs now compete with an increasingly assertive world of model portfolio makers, using ETFs that are cheaper than DFA. No doubt scale will help and, if you're Alex Potts, taking a few chips off the table while the TAMP game is still vibrant enough is never a bad idea.
In one mighty chomp, Focus Financial Partners just added more than $17 billion in AUM under its holding company and got much deeper into the outsourcing game.
The New York-based rollup -- fresh off its highly successful IPO in July -- purchased San Jose, Calif.-based Loring Ward through its subsidiary BAM Advisor Services. St. Louis-based BAM is a turnkey asset management provider with $3.65 billion of regulatory assets under management through its role as fixed income sub-advisor to independent, registered-investment advisory firms.
In addition, BAM provides administrative, back-office and retirement plan services to $16.15 billion of assets managed, or advised, by the independent firms that hire BAM for its services. Assets under management or administration total $19.80 billion. Of that, $3.6 billion is invested on behalf of RIAs primarily by using factor funds sold by Dimensional Fund Advisors.
The deal looks like a winner for Focus Financial, according to Dan Seivert, CEO of ECHELON Partners of Manhattan Beach, Calif.
"Focus's job right now is to demonstrate to its shareholders that it can keep the M&A train rolling and can add bigger and more strategic cars along the way. This deal check's those boxes," he says. "This is one of the largest deals Focus has done. If fits very nicely with one of it first and most powerful platform companies, BAM."
DFA heaven
Loring Ward, which manages $17.2 billion, has a DFA TAMP business model similar to BAM's, and the two firms have long worked in an informal partnership, according to the firms.
BAM is affiliated with Buckingham Asset Management, which manages $13.7 billion directly for individuals.
Adam Birenbaum is CEO of both those firms under the Buckingham Family of Financial Services. BAM also provides administrative, back-office and retirement plan services to $16.15 billion of assets managed or advised by the independent firms that hire BAM for its services. Buckingham has, of late, been rolling up BAM TAMP clients in an incubation and feeder system. See: Buckingham becomes KKR-fueled, check-listed M&A 'machine' that now feeds on BAM TAMP clients
The combined BAM-Loring Ward organization will serve more than 300 RIAs and thousands of IBD reps across the United States who collectively serve tens of thousands of individual clients.
"Our shared mission, experience and respective strengths mean when it comes to BAM and Loring Ward, one plus one can equal three. We cannot wait to see where this union takes us, our team, and the Advisors we serve," Birenbaum said in a release.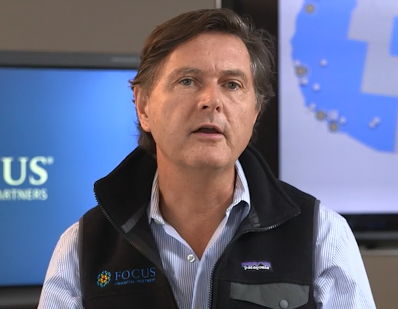 "This merger is one of the largest transactions in the history of Focus and is a consummate example of the type of firms we seek to attract and the value we add to our partner firms in the execution of their growth strategies," he said.
It expands his firm's business model and vastly expands the number of RIAs in the greater Focus orbit, he says.
"This merger will create a true leader in the wealth management solutions space -- creating a scale player serving over 300 registered investment advisers combined," he adds.
$235 million
It didn't come cheap.
The deal includes $117.5 million in cash and an additional $117.5 million in Focus Class A common stock. The upfront cash was funded from existing cash and borrowings under Focus' revolving credit facility.
Relative to the sale of other TAMPs, Loring Ward appears to have sold for a discount of 25% to 30% or about $15 million for each $1 billion of AUM, Seivert says.
"Aquiline Capital Partners and Genstar Capital purchased AssetMark from Genworth in the first quarter of 2013, they paid $480 million," he says in an email. Genworth's TAMP is bought up by two private-equity firms for $412 million
"At the time Assetmark had $25 million in AUM, which translates to roughly $19.2 million paid for each $1 billion in AUM. Bank of New York paid $165 million for Lockwood 15 years ago (Sept '02) for its $7.6 billion in AUM which was approximately $21.7 million per Million). The Huatai Securities purchase of AssetMark went down $26 million per billion in AUM in the first quarter of 2016." See: Charles Goldman's turnaround of Genworth castoff leads Chinese investor to pay stunning price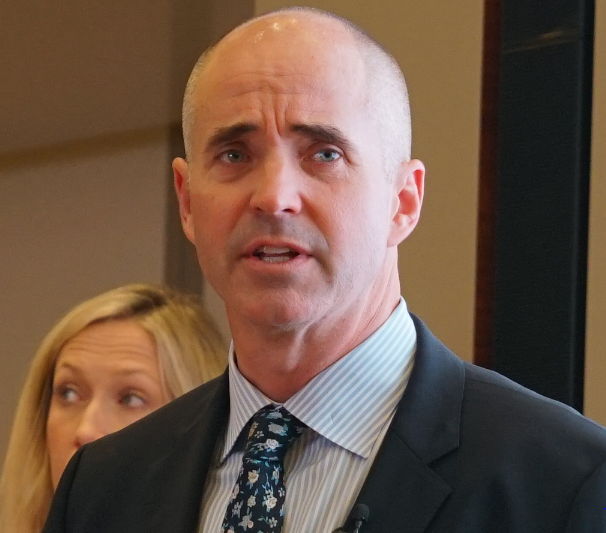 No doubt there were good reasons the deal was tempting to Loring Ward's owners,
"It provides a great liquidity event for Loring Ward's investors and the management team. The business cycle is looming and there is a harmonic convergence of growth, pricing power, and strong valuations that will take six year to resurrect once the market turns," Seivert says.
"LW management likely realized it could like grow faster with BAM and Focus than on their own. Winning business from the IBDs is a take away game and Envestment and AssetMark are gaining power in that world. Picking off finicky RIAs one at a time is likely better done with an enterprise business model," he adds.
Shares of Focus fell today to $45.71, down $1.86 or 3.91%. The deal news came at 5 pm EST, after the market's close.
Birenbaum acknowledged how much his firm needed Focus for this size of deal.
"It would be impossible to imagine us making this happen were it not for our colleagues at Focus Financial Partners. They worked in close coordination with Loring Ward and us to move this process forward and achieve this great outcome."
---
Related Moves
August 13, 2022 – 12:39 AM
---
December 17, 2020 – 3:02 AM
---
---
---
Mentioned in this article:
---
---
---
Jeff Spears
September 28, 2018 — 12:51 PM
TAMP + DFA = winner. Are TAMPs conflicted? That is an important question for fiduciaries
Joe
September 28, 2018 — 3:19 PM
Wow this is BIG! Would love to see some in depth follow-up coverage and analysis on this. For all the critics of Focus and the notion that the story there is entirely financial engineering, this deal would seem to have meaningful synergies and represents a substantial strategic shift to the TAMP / RIA outsourcing landscape.
Robert L
September 28, 2018 — 4:41 PM
Focus has really pulled out in front among consolidators with recent momentum perhaps indicative of the valuation the market has given since IPO