News, Vision & Voice for the Advisory Community
Blogger Kitces and co-founder Alan Moore get buy-in and growing success for hundreds of advisors betting on mass affluent investors
September 28, 2018 — 7:29 PM UTC by Guest Columnist Timothy D. Welsh
Brooke's Note: Michael Kitces is not a thought leader. He thinks ahead. There is a big difference. Thought leaders are generally people at corporations who warm over the thinking of thinkers in the skillet of PowerPoint. But thinking goes to waste if it doesn't translate to taking action and taking risks. This event shows every sign that thinking ahead is happening, coupled with action.  Notable, too, is the quieter but important Robin contribution of Alan Moore to our Nerd's Eye Batman. RIABiz's Graham Thomas was also there. He brought his own personality and digging to a piece you'll see next week.
At 750 members and growing fast, the XY Planning Network continues to outgrow its petri-dish beginnings and mature into a full-blown, living organism for change in the RIA and financial planning universe, a rate of incubation that is catching many in the industry by surprise.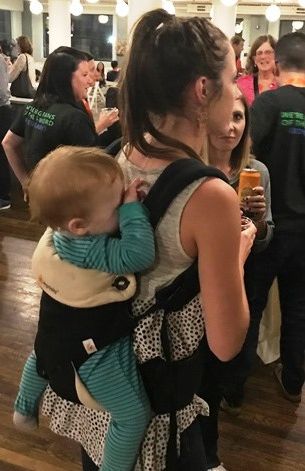 The firm's and the movement's brain trust, Michael Kitces and Alan Moore, recently hosted the 4th annual XYPN Live conference, which drew 450 members, some well-behaved babies and 250 exhibiting executives to humid St. Louis, Mo. for three days. 
Kitces is already known as a prolific blogger, a sought-after speaker and a one-man think tank, all of which may be obscuring his growing strength as a market force, he acknowledges. 
"The industry has vastly underestimated our size and profile," said XYPN co-founder Kitces. "If you were to compare us to the independent broker-dealer space, we would be one of the top 30, without the burden of product sales and FINRA. Additionally, we make up about 8% of all of TD Ameritrade's advisors and 4% of all state-chartered RIAs."  But Kitces expects those numbers to rise to 10% and 5%, respectively, by the end of 2018 or first quarter 2019.
Founded as a non-custodial RIA support platform for next-generation advisors, the XY Planning Network provides a plethora of services--technology, compliance, marketing and practice management support--to start-up advisors and advisory firms that have a very different focus than the traditional financial services industry.
"We are more like a Dynasty [Financial Partners], although with a completely different target advisor," Kitces noted.
Our mission
Dynasty defies classification because it is both an outsourcer and portal for other outsourcers. It also makes loans, runs interference for brokerage firms and creates a community of like-minded advisors who don't want to lose control over ownership. See: What exactly is Dynasty Financial Partners and why is the Smith Barney execs' startup gaining so much attention?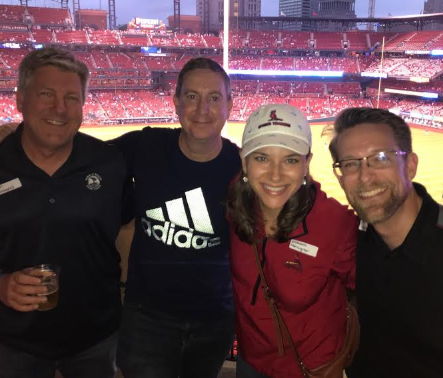 The New York-based firm's RIA clinets average $650 million and recently it upped efforts to attract RIAs with $1 billion or more in AUM. See:  Dynasty Financial 2.0 takes big RIAs and applies 'McKinsey' tenets to extrude grand growth -- a leap from midwifing brokers to RIA status then nursing them to health
XYPN's mission is to provide financial planning advice and services to the vast majority of Americans -- some say as many as 85% -- who do not qualify for typical advisors' minimums.
"Our mission is to bring real financial planning to Americans who can't find it outside of a product sale, or AUM fee," says Kitces. "With our 100-times multiple, we are now serving 75,000 people with objective advice, and our long term goal is to get to 10,000 members serving over 1,000,000 Americans."
The typical XYPN member is also not the neophyte many casual observers presume.
"Our average member is 38 years old, is credentialed with the CFP and has 10 years' experience," Moore says. "We are not a collection of inexperienced advisors, rather the opposite.
"Only 3% of our members are under 30, and most are starting new businesses coming from somewhere else in order to operate their way with a client base that they can serve on a subscription, retainer or hourly basis. Clients don't need to have sizable assets to benefit from financial planning and they are willing to pay for it," he adds.
Henry who?
According to Moore, the industry assumption is false that the only way to work with next-generation investors is to subsidize them through their parents' more traditional wealth management relationship and wait for the inheritance. 
"The industry is fascinated with 'HENRYs' – high-earners-not-rich-yet – and I hate that term," Moore says. "These potential clients will pay you now for advice, particularly for their increasingly complex financial situations with student loans, new children, buying homes and more. They are way under-served, yet they have income and will pay you now; you don't have to wait for them to inherit assets."
In recognition of the growing strategic importance of the XYPN, more than 75 vendors crowded into the conference exhibit hall in the Union Station Hotel, led by national sponsors TD Ameritrade and LLIS, along with top advisor technology firms Morningstar, Orion, Money Guide Pro, Redtail, eMoney Yourefolio, Capitect and many more.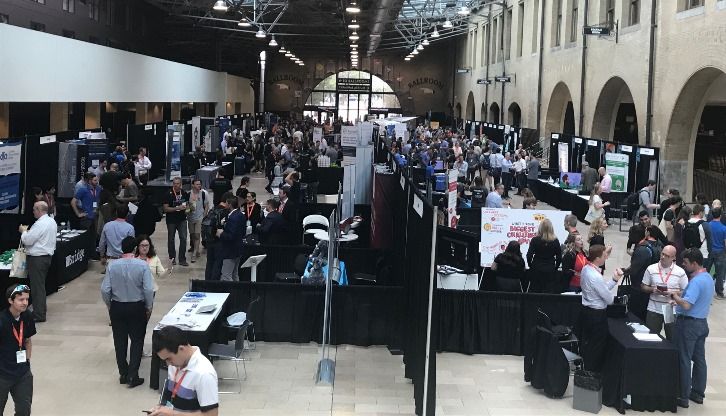 TD Ameritrade got the founder's plug -- and he made clear that it was earned by taking the plunge with him.
"When we went to all of the major custodians such as Schwab, Fidelity and Pershing to negotiate a deal at the beginning, none of them could make sense of what we were doing," noted Kitces from the main stage.
"Only TD Ameritrade understood the growth potential and now they are benefiting from over $1.7 billion in AUM from XYPN, growing at 50% [annually], and all of this growth is coming from what they would have considered custodial 'rejects' not meeting their minimums," he added.
The TD-XYPN relationship hasn't been without publicly aired frictions. See: TD Ameritrade is 'gathering feedback' after Michael Kitces's blogged overture for RIA collective bargaining on wholesale ETF line-up shift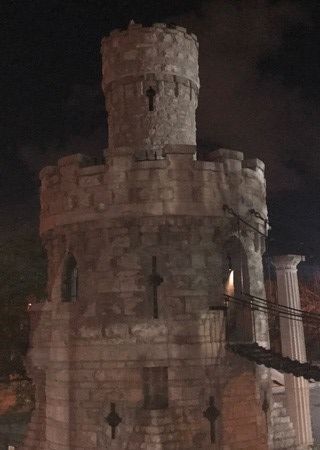 As a result of this growth, XYPN has now become a top registrar of newly minted RIA firms through its compliance services.
"We register 60% of our members' newly formed RIAs, while the remaining 40% of members come in with their own RIA and are pivoting their business to fees and retainers," Kitces says. "This surge of new RIA filings has caught the attention of many of the state's regulators who are not familiar with the XYPN fee model. "
"We are now getting those calls from the States wondering what we are up to," Kitces wryly adds.
Bumpy ride
While XYPN's support is there, it is not always a smooth ride for the start-up advisors, who, typically, are breaking away from a larger RIA, or an I B/D hybrid firm; or transitioning phone-based CFPs from Vanguard, or brokers from the online discounters looking to start their own shop.
The first year's revenues for the average member are a paltry $4,810, which grow slowly the next year and then accelerate in year's three and four to create a sustainable business north of $170,000 in annual revenue, according to XYPN benchmarking data.
"The first year sucks for everyone," Kitces says. "And it is not much better in year two, although it does get easier in year three, and then you are doubling in year four."
It is at this point that XYPN members begin increasing retainer and hourly fees as they become more confident and also start to include AUM fees, notes Moore.
To help smooth out the start-up pain, Kitces and Moore are investing in sales training, business templates and more coaching to provide a leg up to their newer members.
News from the conference came from XYPN's partner technology firms, financial planning software Right Capital and advisory billing platform Advice Pay.
Right Capital is launching a mobile app that clients can launch from their phones to begin the planning process, while Advice Pay has developed an integration with Docusign for e-signatures to streamline workflows. See: After PayPal demurs, Michael Kitces and Alan Moore launch online payments firm for RIAs
Also breaking from the conference were the results of the third annual XYPN "Fintech Challenge," a competition for new technology firms to pitch their platforms for top honors at the conference.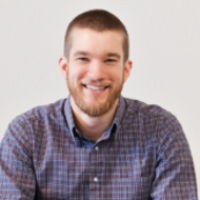 Judged by Kitces, FPPad's Bill Winterberg and sponsor Ladder Life's Jeff Merkel, six emerging tech firms showcased their solutions to help XYPN members. These three judges went with "Approach" from Carson Group's Mineral Interactive for its on-boarding solution as the winner.
Growing maturity
In another ironic twist to the XYPN, Moore notes that the industry also assumes that the XYPN is full of young, energetic advisors looking for a good time.
"In fact it is the opposite," he says. "Most of our members have new children and are just starting families, so they finally get a night to get to sleep and retire early." In fact, the XYPN conference is the only conference that I have been to that has childcare on site. There were 10 children!
Despite this dynamic, there was active evening networking led by top vendors.  Morningstar, for example, hosted a luxury suite at the St. Louis Cardinals' stadium that was at capacity to watch a rain-delayed loss to their division rival Milwaukee Brewers.
The closing night party was held at the St. Louis City Museum, which featured an eclectic setting of artwork, interactive slides, aluminum structures and ornate play-stations for the adults to get lost in, while enjoying St Louis-style barbeque and a full bar.
XYPN members mixed and mingled with the industry's association executives, including FPA Executive Director and CEO Lauren Schadle, CFP Board CEO Kevin Keller and Foundation for Financial Planning board member Dan Moisand – all on hand to get a glimpse for how the future of financial planning will be playing out.
To learn more about what went on at the XY Planning Network conference, be sure to check out the many tweets on the #XYPNLive hashtag on Twitter.
---
Timothy D. Welsh, president and founder of Nexus Strategy, LLC, a leading consulting firm to the wealth management industry, and can be reached at tim@nexus-strategy.com or on Twitter @NexusStrategy. He has children but is past the age where he needs child care services but wonders where they were a decade back. His past consulting engagements with TD Ameritrade and the FPA mean he has potential conflicts in writing this piece.
---
Mentioned in this article:
Kitces.com
Consulting Firm
Top Executive: Michael Kitces
---
---
Share your thoughts and opinions with the author or other readers.
KarynDeJong said:
September 28, 2018 — 9:26 PM UTC
Jeff Spears said:
October 2, 2018 — 12:20 PM UTC
---
---