Scott Posner only spent a year at IBM but 17 years at BNY Mellon.
Brooke's Note: Is there a means of digitally finessing your way to higher recruiting sales? LPL Financial will find out as the old sales crew gets sent packing and a more digital crowd is brought in. In a release, LPL defines the jargon of a digital approach in the jargon of PR speak: client experience, "meaningful engagement," data leveraging and transformation. What those mean on the ground on the recruiting wars battlefield remains vague. Jeff Spears and Ron Edde actually hit on the pro and con points of recruiting digitally in comments at the bottom of the article. Jeff Spears points out it's a very LinkedIn world of recruiting these days. Ron Edde throws three or four buckets of cold water on the notion we are near that point of root canals without drills.
LPL Financial just hired IBM executive Scott Posner to lead its recruiting efforts as the the giant independent broker dealer seeks to reinvigorate slumping sales after a series of recruiting departures.
The Fort Mill, S.C.-based broker dealer, with 16,000 advisor reps, is hoping Posner can hurl a lightning bolt into LPL's recruiting arm, says Ryan Shanks of Finetooth Consulting See: LPL Financial's tack to roll-up mode -- complete with trash-talking its sweet terms -- may send its rep count sailing past Morgan and Merrill.
"I think they're stepping away from the old way of recruiting to a more digital strategy. He's got this digital experience, and he's had significant financial services experience, too. Recruiting is still being done old-school. They still pick up phones and email people," Shanks says.
Posner most recently was a member of the financial services digital transformation team within IBM's management consulting practice. He helps companies transform into digital and cognitive enterprises enabled by cloud computing.
Follows Morrissey exit
According to the firm's press release, Posner will report directly to Steinmeier, with responsibility for setting the strategic direction for the recruiting organization and leading the sales staff team. He will be based in San Diego.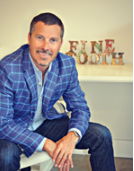 Prior to IBM, Posner was managing partner and financial services Practice lead at Decker Partners, a boutique strategy and management consulting firm. Before that, he spent 17 years as an executive at BNY Mellon holding leadership positions within the firm's investment services business.
Given Posner's focus on financial services digital areas, Shank thinks he's going to bring that expertise into the recruiting strategy.
"It's still being done the old-school way. Recruiters are picking up phones and sending email and pieces to home addresses. All of these guerilla tactics are getting used by LPL. I think LP has a war chest," Shanks says.
Shanks says that Morrissey also brought a more traditional approach, and Posner will likely be more creative.
"Bill was incredibly successful overseeing an inorganic way of growth, but, perhaps, it was done in an old-fashioned way with wholesalers. I think that follows a pretty antiquated recruiting strategy. Now, they're hoping he can identify some unique ways of going about it," Shanks says.
Poaching an architect
"He's coming in as an architect, and he's going to develop a new way to engage advisor recruiting. I think it's clever. LPL has shown a tendency to focus more on technology than financial services with its hires over the last three to five years. This is following suit." See: Victor Fetter turns his guns on LPL's thorniest software challenge -- 21st century performance reporting
In a release, Steinmeier translates the digital approach to a few whopping terms of PR-speak: client experience, "meaningful engagement," data leveraging and transformation. What those mean on the ground on the recruiting wars battlefield was left blank.
"Scott brings a wealth of sales and business leadership experience to LPL, along with vision for applying emerging technologies that enable productivity and improve outcomes," Steinmeier said in the release. "His knowledge and experience will help us further differentiate LPL by leading through innovation and centering the sales and transition process around the client experience."
In a statement, Posner says he is eager to join LPL and cites the company's interest in technology.
"I'm energized by the firm's desire to leverage data, technology and innovation to transform the sales experience. I look forward to working with this dynamic sales team to maximize results for the firm and develop relationships with advisors through meaningful engagement," he says.
Morrissey's imminent departure became an open secret after he helped oversee a sales blitz targeting Kestra, Ameriprise and Cetera. See: LPL Financial wages 'war' on Cetera, Securities America and Kestra after they pounced on NPH advisors in wake of sale
---
Related Moves
September 24, 2019 – 2:02 AM
---
---
November 5, 2018 – 8:06 PM
---
---
Mentioned in this article:
---
---
---
Jeff Spears
September 26, 2018 — 6:39 PM
The wealth management business is being disrupted. If Robo advisors have been able to attract digital natives then a technology based approach to the arcane recruiting business deserves a look. I have seen the digital power of LinkedIn work for sourcing support roles. I'm intrigued and a little threatened to see how it works for advisory roles.
Ron Edde
September 26, 2018 — 6:39 PM
If I had a dollar for every time someone claims they have a new way to recruit I'd probably be retired by now. You are not going to recruit someone just by creating a fancy little mobile application or sending them texts and emails. You are ALWAYS going to have to talk to people, and as hopeful as LPL is that Mr. Posner is going to revolutionize recruiting, I think they'd better not let go of their internal recruiting staff (if they can somehow stem the flow of those people going out the door).