LPL Financial hires new 'digital' head of recruiting -- IBM exec Scott Posner -- after the old school approach was leaking oil
Pre-IBM, Scott Posner spent 17 years at BNY Mellon where he rose to executive vice president leading the company's strategic Initiatives group, reporting to the President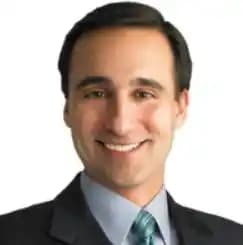 Scott Posner only spent a year at IBM but 17 years at BNY Mellon.
---
---
Mentioned in this article:
LPL Financial
RIA-Friendly Broker-Dealer, RIA Welcoming Breakaways, Advisory Firm
Top Executive: Dan Arnold
---
---
---
Jeff Spears
September 26, 2018 — 6:39 PM
The wealth management business is being disrupted. If Robo advisors have been able to attract digital natives then a technology based approach to the arcane recruiting business deserves a look. I have seen the digital power of LinkedIn work for sourcing support roles. I'm intrigued and a little threatened to see how it works for advisory roles.
Ron Edde
September 26, 2018 — 6:39 PM
If I had a dollar for every time someone claims they have a new way to recruit I'd probably be retired by now. You are not going to recruit someone just by creating a fancy little mobile application or sending them texts and emails. You are ALWAYS going to have to talk to people, and as hopeful as LPL is that Mr. Posner is going to revolutionize recruiting, I think they'd better not let go of their internal recruiting staff (if they can somehow stem the flow of those people going out the door).