Kayla Kennelly: [I] became infatuated with the [Facet] mission. When the opportunity came to take part in it, at a time in my personal life where it made sense, I decided to go for it.
Brooke's Note: Sometimes we have to wait six months or a year or five years to write an update about a company. Our People Moves section often accelerates that schedule these days, with this story a case of that. This article about Kayla Kennelly's hire fast-forwarded our Facet Wealth understanding also gave us the chance to address concerns raised about the last Facet article. A 31 year-old CEO raises $33 million for very RIA venture -- buying too-small RIA accounts, then serving them on a Merrill Edge-type platform in Baltimore We were accused (by Twitter storm) of inferring that Facet was more innovative than it is. Whether or not Facet is successful is one thing. But to us the Baltimore-based startup sure seems to innovate by constructing a symbiosis with RIAs to solve the ever-challenging client acquisition problem. Separately, it innovates software and workflows to tackle afresh the equally difficult human bandwidth issue.
Anders Jones must have one of the hottest strategies in the RIA industry, if the $33 million check Warburg Pincus just wrote is any indication. Now, he's just got to execute, and he'll be counting on Pershing Advisor Solutions' Kayla Kennelly to bring her passion to the effort.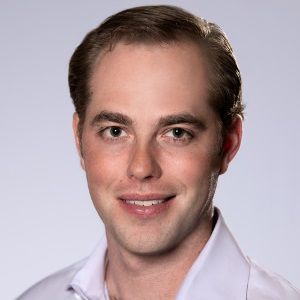 The 31 year-old Facet Wealth CEO has named Kennelly one of its new dealmakers-in-chief to source a cut-price pipeline of small accounts that growing RIAs would like to shed--hopefully at a reasonable cost -- and, then, convince them to sign on with Facet CFPs.
With Warburg's check hot in its pocket, Facet will attempt to roll-up small clients with Learnvest-style financial planning for the mass affluent; a Personal Capital inspired planning-centric robo-advisor and way downmarket acquisitions of small-fry accounts most RIAs just don't want.
Client acquisition will be the glue to Jones' model. But it needs to be cheap and easy, if Facet is to avoid the fate of its predecessors. See: Bloomberg warns that BloombergBlack is shutting down.
Kennelly is one of a team of four charged with building those channels.
Solving problems
Her hiring consumates a two-year infatuation with Facet that sees her leave behind her mentor (and reverse protégé), Pershing Advisor Solutions CEO Mark Tibergien.
"[I] became infatuated with the [Facet] mission. When the opportunity came to take part in it, at a time in my personal life where it made sense, I decided to go for it," Kennelly says.
She spent the best part of seven years at the New Jersey-based Pershing, initially as a corporate trainee and most recently as vice president for business development, before joining Baltimore-based financial planning roll-up Facet in August.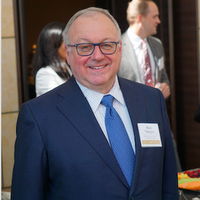 Officially her new Facet title is director of advisor partnerships, one she shares with ex-Schwab relationship manager Lori Silverthorne. As such, she'll source accounts primed to receive "Dear John" letters from their previous advisors. Wooing these clients and convincing them they're better off with a new brand, at a lower price, under a different service model will fall to the firm's six-strong team of CFPs.
That said, the firm is clear that the handover from the incumbent advisor to a Facet CFP is far from a quick-and-dirty handover, and is instead a personalized process.
Facet's model answers an "enormous problem," Kennelly says. "[It's] the answer to 'I don't have enough money to have a financial planner' [and] the capacity and growth constraints that keep advisors from finding it economical."
Facet's most basic plan costs $480 per year, and involves advice from a CFP, portfolio design, asset allocation, and lifestyle, cash-flow, and expense planning. Its most costly plan is priced at $5,000 per year, and includes extras like small business, charitable, and estate planning.
Long-term projects
Part of Kennelly's appeal to Facet is her track record convincing people that moving down is equivalent to moving up.
Things like this are her "passion projects," and Facet's openness to such ideas was appealing, she explains.
Next up is the creation of a "virtual internship program" for CFPs that fits snugly with the remote-working Facet model, where home-based CFPs mentor trainees. Although unstated, some of these interns may well sign on afterwards as telecommuting financial planning reps, with the added bonus of already knowing the Facet ropes.
"We love everything about Kennelly," gushes Jones. "[She's] the whole package, and we look forward to supporting her in other initiatives around mentoring and financial literacy."
Facet By the Numbers
Although Facet does manage money for some of its clients as a free extra, financial planning is the source of its revenues. It employs a fee-based subscription model that bases fees on planning services rendered instead of assets under its management.
Facet's operation is based on virtual call-centers staffed by home-based CFPs, who take on the small accounts acquired from high-end advisors, either through direct purchases or referrals
Facet employs a 21-member staff and works with 100 RIAs, according to its latest ADV, filed on Sept. 10. It manages $22.9 million in assets on behalf of 113 clients, although just seven of them account for 67% of the total. Excluding high-net-worth investors, its average account size is $71,971. The figure rises to about $200,000, when HNW clients are included.
The average household net-worth of Facet's clients stands at $350,000.
Facet receives an estimated $1,600 annually in fees, or roughly 41 basis points, which compares well with the 90-plus basis points charged by high-net-worth digital advice firm Personal Capital, or the full 2% levied by many RIAs on their low-value clients.
Other Facet investors include Zeitgeist Holdings, which holds consumer data capture firm BlueCava in its portfolio; Slow Ventures, which has invested in credit eligibility restorer BloomCredit; Accelerator Investors, a backer of title and escrow software vendor Snapdocs and Upshift Partners.

FirstPoint, much like Facet, was a financial planning-lite software-driven firm where CFPs serviced lower-value clients siphoned off from RIAs. Yet, FirstPoint appears to have failed. It's ADV lists its effective termination date as Mar. 22, 2017.
A co-founder of Barron's-backed VC-auction event ScratchWorks-- effectively a 'Shark Tank' for RIA software firms -- Bicknell is a noted financial technology investor and no stranger to start-ups. He's also CEO of Mariner Wealth Advisors, an Overland Park, KS.-based RIA with $25 billion in assets under management.
Like Bicknell, Jones has an investment background. His investments include the 'smokeless tobacco' firm Black Buffalo, 3D printing start-up FactoryFour and the repair firm Fixt. His first taste of finance was as an intern at T. Rowe Price in 2008.
FirstPoint's failure begs the question whether Bicknell missed a trick, or if there's no hand to play, Michael Kitces, co-founder of the XY Planning Network, and author of the popular Nerd's Eye View blog, tweeted on Sept. 16. "What makes Facet worth a $33M round when FirstPoint couldn't get the volume?"
But by working based on a fee-based service model, rather than charging on the amount of money clients have, and focusing on using software to ramp-up advisor productivity, Facet really is different, says Jones, even if its not the first firm to try to solve the problem of giving advice to small accounts.
"The FirstPoint model was aimed at the same market, but the approach was quite different," he continues. "Our average fee is about 75% cheaper than FirstPoint's was … [and] we didn't take an existing business model and make incremental changes, we started from scratch and changed everything."
---
---
Mentioned in this article:
---
---
---