News, Vision & Voice for the Advisory Community
With a treasure trove of Scottrade investors ready to be divvied up, the Omaha, Neb.-based retail and custody biggie moved the minimum up from $500,000 but also upped the incentives a level for a branch broker to refer accounts
September 20, 2018 — 9:22 PM UTC by Lisa Shidler
Brooke's Note: It's true that RIA custody on one level is a commodity. But the ability of discount brokers to feed through big accounts to RIAs that might otherwise graduate to Merrill Lynch has always been a major addition of value for a number of RIA custody clients. Any little change to the terms ends up being a big deal. With TD Ameritrade buying Scottrade -- and now eyeing E*Trade -- it now has a growing store of referrals. It also has a growing desire to advise mass affluent clients itself. The result was a rewriting of its deal with RIAs where TD gets more. But some RIAs are optimistic that they will, too.
TD Ameritrade Institutional dropped what looked like a bomb on its RIAs, Tuesday (Sept. 18), in an emailed memo, saying that it would be allocating sub-$750,000 referrals to in-house wrap accounts. It constitutes a 50% increase from the previous $500,000 minimum. RIAs will continue to receive referrals of $750,000 and up.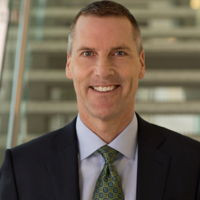 Despite delivering what appears to be bad news, the missive from the Omaha, Neb.-based broker-dealer landed more like a butterfly than a sidewinder missile. TD Ameritrade has 11 million funded accounts and $1.2 trillion of assets, including those held through its 6,000 RIA clients.
Part of the muted detonation relates to a secondary item in the memo stating that TD Ameritrade is actually leveling compensation by increasing incentives for its branch brokers to refer assets. Currently, brokers have incentives to keep asset in-house.
"We have leveled incentives among Selective Portfolios, Personalized Portfolios and AdvisorDirect, therefore our associates will be paid the same for referring clients to a TD Ameritrade managed solution or an independent RIA through AdvisorDirect," the email stated.
Benjamin C. Halliburton, chief investment officer with Tradition Capital Management of Summit N.J. is hopeful the changes will jump-start referrals after a drought in 2017 and 2018.
"As the program has gotten more seasoned, there has been less business going through AdvisorDirect in 2017 and 2018 than there was in 2012 and 2013. There has been a tail off," Halliburton says.
"Now, one of the things they've done with the recent announcement is they've made it easier for appropriate clients and more sophisticated clients to move into AdvisorDirect," he adds. 
Mixed Benefits
The changes come one year after TD Ameritrade closed its $2.7 billion purchase of Scottrade and its 480 branches. Scottrade never had a robust referral program for its fledgling RIA custody unit. See: Some Scottrade RIAs think the company's giant branch network is ripe for referrals  TD Ameritrade had about 100 branches, and Scottrade had 500.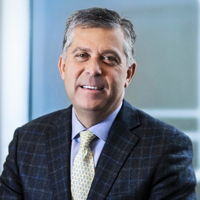 Since then, TD Ameritrade Holding Corp.'s CEO Tim Hockey has made no bones that his branch brokers would move upmarket and offer a higher level of financial advice. Tim Hockey goes to Florida with an RIA 'problem' that's not RIAs
The $750,000 figure is the midpoint between $500,000, which the industry considers mass-affluent, and $1 million, which it regards as the lower-end of high-net-worth. Marty Bicknell buys a $1.1 billion RIA that serves the mass affluent, and taps credit for the first time
The changes include putting Scottrade's retail chief, Peter deSilva in charge and ending the tenure of Tom Bradley who held that job at TD. See: A look inside the agonizing decision to cut Tom Bradley from TD Ameritrade and what doesn't seem to add up
The TD memo to RIAs says that redistricting of referral flows is part of the new roll-out. "With the Scottrade acquisition, we've nearly tripled the number of branches creating more opportunities to uncover new clients in new markets. Your Sales Relationship Manager will be contacting you soon to share your updated branch assignments," it reads.
Advisors can't assume the changes will generate more referrals, says Charlie Latimer, director of national recruiting for Private Advisor Group, an OSJ that holds assets at LPL Financial and at RIA custodians like Schwab. Previously, he was vice president of institutional sales at TD Ameritrade. 
"I imagine the geographic distribution of the former Scottrade branches may not evenly benefit every advisor in the program," he explains. "There may will be a few advisors who actually end up receiving less referrals on net basis, since they do not have the benefit of working with additional branches to offset the lower referral flow resulting from the new $750,000 referral minimum."
"That said, advisors may receive less flow in some cases, but the quality of the prospects will be better," he adds. 
Fidelity Clearing & Custody and Schwab Advisor Services also have similar advisor referral programs. Schwab spokesman Rob Farmer declined to answer questions about his firm's referral program. But Schwab lists in its advertising that the minimum threshold for their program is $500,000.
Fidelity has a referral program called Wealth Advisor Solutions, explains Fidelity spokeswoman Nicole Abbott. Currently, Some 84 firms participate in the program, and there is no stated minimum for referrals, she adds. See: Fidelity launches gigantic referral database to give advisors a shortcut to wealthy prospects
Peter Mallouk, CEO of Creative Planning and one of largest participants in the TD referral program over the years, says via email he expects the changes could result in an upside surprise for RIAs.
"I recall years back when TD Ameritrade raised their minimum for referrals from $250,000 to $500,000. Everyone panicked. In reality, the referrals from the program, at least in terms of assets, actually went up. It wouldn't surprise me if that happened again," says Mallouk, whose firm manages $36 billion in assets. 
Who wins, really?
The change in minimums may help RIAs but it'll most certainly accrue to TD Ameritrade's benefit, says Tim Welsh, of Nexus Strategy.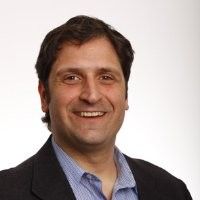 "This new raising of the minimum for advisors in referral programs is a direct result of all of the retail discount brokers continuing to expand their internal, more profitable managed-money offerings. It is a natural outcome to try and do more internally, a path that Schwab has blazed for everyone," says Welsh. 
There is more to the changes than meets the eye, according to TD Ameritrade spokesman Joe Giannone.
He says his firm has done a year's worth of research to better understand the needs of incoming Scottrade clients, in addition to TD Ameritrade clients. 
"We expect to deliver a better experience for investors and for RIAs to generate more referrals that are likely to become valuable, long-term relationships. We anticipate the enhance program will help us achieve that goal and continue to be a valuable growth program for RIAs," he says.
He also thinks referrals will increase because of the larger piece of the pie, and part of that has to do with the Scottrade deal. Some Scottrade RIAs think the company's giant branch network is ripe for referrals
Net positive
Another big referral recipient, Matthew Cooper, president of Beacon Pointe Wealth Advisors, which manages just under $10 billion in assets is optimistic that TD's changes will be a net positive for his firm, especially given that it never really took sub $1-million referrals, anyway.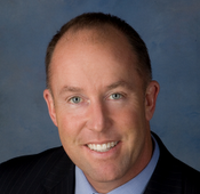 Cooper, who is in all of the referral programs --TD Ameritrade, Schwab and Fidelity --says TD Ameritrade will work hard to ensure the number of referrals is still robust.
"I think the number of referrals will increase. They'll be hyper-sensitive to the economics, as they make it neutral with how the investment consultant gets paid. It used to be a disadvantageous for advisor direct referrals. If they make it neutral, they get paid the same regardless of what they recommend to the client."
Welsh says the change in strategy will affect different RIAs differently.
"This is both good news and bad news for advisors. The referrals they will be getting will be higher in assets, however the overall volumes will most certainly be impacted." 
"Any major restructuring provides the retail brokers the chance to move the goalposts, so I imagine we'll see more of this at TDA as they begin to integrate Scottrade more fully," he says. 
Cooper adds that smaller clients are likely better served with one of TD Ameritrade's more automated offerings. 
Meanwhile, a Morgan Stanley analyst says TD Ameritrade might already be eyeing its next deal.  Analyst Michael Cyprys sent E*Trade shares up this week after saying TD Ameritrade is a good fit to buy E*Trade and its 3.7 million brokerage accounts.
A previous version of this article suggested Michael Kitces's XY Planning Network receives referrals from TD Ameritrade. That was incorrect and an RIABiz error.
---
---
Share your thoughts and opinions with the author or other readers.
Jeff Spears said:
September 20, 2018 — 11:22 PM UTC
---
---