News, Vision & Voice for the Advisory Community
A year after Salesforce launches its long-awaited Financial Services Cloud--a financial advisory-focused twist on its CRM software that remains a Fortune 500 darling--the giant vendor unleashed a glut of upgrades
September 19, 2018 — 10:20 PM UTC by Oisin Breen
Brooke's Note: We are tough customers in the RIA business. We (Lilliputians with $5T of high-margin, fast-snowballing AUM) demand not to be ignored by big companies like Salesforce. But when they show up on our doorstep in a way that seems too cookie-cutter, we criticize nonstop. Big companies can rarely handle the thirst for customization that is an RIA hallmark. But Salesforce is open to heightened criticism because it is asking to be the heart and channeler of the practice's soul. So when we get hit with an embargoed announcement that says the best just got much better, we are cautiously hopeful--and a bit skeptical. We hope we are past a time when the software can only be used with the intervention of a re-seller like AppCrown or Salentica. See: Advent's parent buys Salentica to bolster Black Diamond CRM. We hope it works out of the box with greater integration to key RIA applications. We hope it breaks out of clunkiness toward something more silky digital. There was also some very good news with regard to eMoney and Jemstep, but our sources are urging more caution than hope about how far Salesforce has gotten with its Financial Services Cloud.
Drawing fierce criticism, Salesforce mostly stepped right past RIAs in announcing a radically revamped, AI-forward, Financial Services Cloud that may be more about helping low-level bank reps than advisors who serve high-net-worth investors.
The San Francisco-based CRM software giant announced three separate upgrades that will come online between October and next February, nine fresh integrations -- although only two are household names to RIAs -- three fresh applications for its Einstein artificial intelligence and four revamps to its basic software.
On the surface, it appears to be a move forward that RIAs have always wanted from Salesforce -- a purpose-built, plug-and-play, future-hopping automation of their efforts at selling to, and servicing, human clients by stretching human capabilities.
But RIAs are likely going to be disappointed, if they expect an outright game changer, says Joel Bruckenstein, principal of the T3 conference, via email. "[What's] significant to me is that there are not more names in the independent RIA ecosystem mentioned."
The purported upgrades are, in fact, revealing of just how much Salesforce is struggling to give a modern, digital look, feel and function to customer-relationship-management software, says John Rourke, CEO of up-and-coming New York CRM firm Wealthbox, via email.
"The game won't be changed as long as their core CRM product remains as click-intensive, bloated and expensive as it is today, even with the Lightning interface," he says. "[This upgrade] is not going to slow the stampede of financial advisors switching from Salesforce." See: How one RIA's faith in Salesforce's sophistication led to cut-and-paste hell and a major rethinking.
Though Salesforce still faces old challenges, its upgraded integration with financial planning software eMoney Advisor and robo-advisor Jemstep is a major consolation prize, says Eric Clarke, CEO of Omaha, Neb.-based RIA software firm and mix-and-match TAMP Orion Advisor Services, via email. Clarke's firm went live with Lightning over the winter.
"[It's] the big win for advisors by far," he says. "Advisors will appreciate being able to see and run analytics on the eMoney financial planning data, [which is] a very big win; they can bring planning data into their CRM dashboards."
As a result of the integrations, reporting data and financial planning data are immediately accessible in Salesforce's CRM. The Jemstep link-up gives RIA-users a direct means to roll-out a robo-advisory service.
These integrations are a big deal, especially eMoney, agrees Bruckenstein, "provided [RIAs] use the Financial Services Cloud (FSC) version of Salesforce. I don't know how many do."
Indeed, the eMoney and Jemstep integrations are good news, but this latest slew of upgrades simply won't make that much of a difference to RIAs, says Ted Tsung, CEO of NYC-based Salesforce reseller AppCrown, via email.
"Based on the new features delivered by Salesforce, I don't think the components are useful to the RIA market … [It's about] better implementation of existing functions. Would you call it the big upgrade? Maybe not."
Bottled lightning
Founded in 1999, Salesforce first released its financial services targeted CRM adaptation in Oct. 2017, as part of its Lightning CRM expansion. The move gave firms an alternative to resellers--like AppCrown, or SS&C Technologies-owned Salentica, in Windsor, Conn-- that customize Lightning for clients. See: As Salentica settles into life as SS&C's fair-haired CRM, downsides of being a sheltered software child are also apparent, critics say.
The release of FSC was supposed to change all that, and changes like these latest upgrades are intended to take things to the next level.
But Salesforce's own product remains difficult to customize, and they've yet to really make their mark with RIAs, says Rourke. "The complexity, the customizations, the training, the administration, and the clunky, click-intensive interactions are a big cost in terms of time, money, and happiness."
In total, across its whole range of CRM products, Salesforce has upwards of 150,000 customers, 20% CRM marketshare, including 83% of the Fortune 500. Its FSC customers include Toronto-based Manulife, Cedar Rapids, Iowa-based Transamerica Financial Network, and the Plymouth, MN.-based Wealth Enhancement Group.
Despite an initial willingness to provide comment, Salesforce ultimately declined to answer RIABiz's questions, citing a lack of media communications "bandwidth." In charge of the developments on the Financial Services Cloud is Rohit Mahna, Salesforce's senior vice president and general manager for financial services. "[There's] a massive convergence as disruptive new entrants are forcing financial institutions to reimagine the entire customer experience across every line of business," he said in the release.
When the number of questions was reduced to one--why does this matter to RIA present and potential users?--the firm, again, appeared willing to comment. However, at this point, no answer has been forthcoming.
Say what Einstein?
Salesforce also announced three upgrades to its 2016-launched Einstein artificial intelligence software, which it uses as the back-end for a range of analytics and business intelligence tools.
As this article went live, Salesforce announced another Einstein upgrade, which will go live in June 2019. It will include an Alexa- and Siri-style voice recognition package with an "assistant" who interprets memos; a means to navigate its CRM by voice-command; and a facility through which firms can create speaking chat-bots for scripted customer-service questions.
First to launch, is a quick-and-dirty chatbot that firms can hook-up to their websites to deal with basic, customer-service inquiries without human interaction. Next year, an in-CRM automatic customer monitoring service, which will send advisors automatically generated suggestions for customer support, will join these chat avatars.
Last to be released will be a souped up analytics program tailored for wealth management and banking, inclusive of a number of here's-one-I-made-earlier analytic models.
Yet, calling Einstein artificial intelligence is at best "an exaggeration, like stretching a Chiclet to the moon." There's no "breakthrough" in it, says Rourke. "It's just simulated artificial intelligence, but these features [do] have value with integrations."
There's plenty of use in this kind of "AI," but it's likely only to be useful for larger RIAs, says Tsung.
"It can measure service delivery and make sure that no client is ever neglected and if so, how to fix it before a client plans to leave the firm. With many advisors in a firm, the delivery could never be 100% consistent. The AI could help to make sure [it is]."
That said, Salesforce isn't in a league of their own here, and Einstein is "just one of many competing products," some of which are already on the market doing precisely what Salesforce's will next year, says Bruckenstein. Greg Friedman pockets maybe $20 million with CRM sale, subtracts one full-time CEO job and goes all in on Private Ocean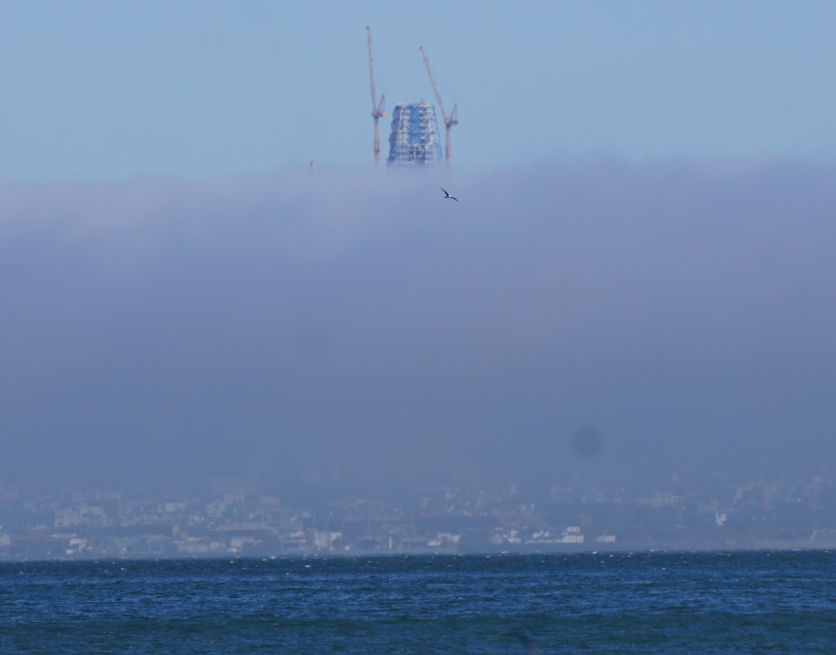 "I am far from sure that [Einstein] is the best, or the most cost effective ... [also] it remains to be seen who does best. [As for] analytics, everybody in the RIA financial technology arena is offering this."
Basic arithmetic
As well as Einstein-linked upgrades, and new software in its app-store, Salesforce has added four separate programs to its own CRM: A commercial banking application that speeds up onboarding and provides a single-page client overview; automated action plans, effectively process macros that cut repetitive tasks; a revamped scheduler and a new customer feedback tool.
For RIAs the impact of these products is likely to be small, whereas, for banks and insurers, they may well be a big deal, depending on how well they work in practice, says Bruckenstein. "The scheduler and the surveys have some [RIA] applicability, the rest not so much."
Indeed, none of this is revelatory, says Rourke. "Workflows, a scheduler, this is basic CRM stuff … [and] software product design tends to get ossified and dated once large enterprise contracts rule the business."
All in all, although Salesforce does a lot more than most standard CRMs, it's true that these latest upgrades don't change the basic arithmetic for RIAs, says Bruckenstein.
"The Financial Cloud is meant to address some of the customization and configuration issues, but it costs more," he says. "Unless you have the need for what Salesforce offers, and unless you can afford to pay for it, there are probably better alternatives."
Salesforce's latest litany of upgrades are yet to come to market. Revamps to the firm's commercial banking application, its action plans and surveys will be available from October, as will the Einstein chat-bots. However, the remaining Einstein products, as well as the Lightning scheduler won't be released until 2019.
---
Mentioned in this article:
---
---
Share your thoughts and opinions with the author or other readers.
Bukhara said:
September 20, 2018 — 4:08 PM UTC
Anonymous said:
September 21, 2018 — 2:41 PM UTC
---
---