News, Vision & Voice for the Advisory Community
But can Dupuy help his new boss shake up Rockefeller Capital Management's brand and convince 21st century tech magnates and next-generation middling millionaires to rub shoulders with a Rockefeller brand still best associated with a 19th century robber baron?
September 14, 2018 — 9:12 AM UTC by Keith Girard
Brooke's Note: We earlier wrote about the departure of Chris Dupuy and his unlikely move to sports blogging. Two of our deep Wall Street sources stepped in to let us know that the blogging is a very much a placeholder and his move is more dramatic. One question people asked when Focus had its IPO was whether the liquidity would help to retain talent or hurt because the IPO carrot would be gone from the dangle. It appears in the Dupuy's case, he sees a better bet with Greg Fleming than Rudy Adolf. No doubt other factors come to play, including recruiting ammunition and inventory. But it offers at least a whiff of possibility that an IPO doesn't always lead to living happily ever after.
Chris Dupuy is joining Rockefeller Capital Management as its first RIA-centric hire since it appointed Greg Fleming to shake things up as CEO in March.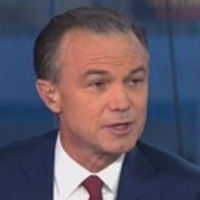 Dupuy somewhat mysteriously left Focus Financial Partners in August, only a few weeks after its IPO and days before its first ever quarterly conference call, and two independent sources have confirmed his next stop will be Fleming's shop, founded in 1882 solely to cater to oil baron John D. Rockefeller and a succession of heirs.
Dupuy's hire is a big departure from the strategy employed by NYC-based Rockefeller since Fleming left his job as head of Wealth and Asset Management at Morgan Stanley two years ago.
Since he took the top job at Rockefeller, he's been filling out his executive ranks with mostly wirehouse cohorts. See: Recruiters salivate as Greg Fleming completes marriage to Rockefeller & Co. to fill 'HighTower' void but now begins the wait for a business model.
"Apparently, [until now] Fleming has made a bunch of big hires but all in the mode of getting the Morgan Stanley band back together -- complex heads, a chief technology officer and the like from his alma mater," says a source.
"But it left a gap because these guys didn't speak RIA, which becomes a problem in talking the right game in technology, compliance, custody, and so forth, to people joining an RIA. So, Dupuy is the first big 'RIA' hire, which makes it very significant," the source says.
Shared connections
Dupy and Fleming share a connection; both worked at Merrill Lynch. Dupuy held a succession of jobs over a 30-year career at Merrill, whereas Fleming went on to climb the executive ranks at Morgan Stanley, The reason for Rockefeller's interest, however, is more likely to be Dupuy's Focus Financial experience.
As president of the NYC-based firm's Focus Connections, Dupuy helped convince high-end wirehouse advisers to launch their own independent businesses. Focus provided the back-end support.
When he made the move to Focus in 2014, he said some friends ribbed him because they had never heard of the firm. 
"I get that a lot from people: 'You went to work for who?'" he said after taking the Focus job. 
He won't have that problem now.
The Rockefeller name is synonymous with family wealth, even if the family titans have all passed on, and its recent revamp that stretches back to Fleming's appointment as president and CEO in March -- and now includes the RIA-friendly hire of Dupuy -- is all in pursuit of a rather lofty goal -- to grow from $18 billion to $100 billion in assets in the next five years. 
Recruiting hires
Although the bulk of hires Rockefeller has made since Fleming's appointment have been from the wirehouse ranks, Dupuy is not the first to come from outside this clique.
In July the firm went outside financial services to make its first recruiting hire, Jack Ryan. Ryan, a former General Electric executive and human resources veteran, was tapped to lead talent acquisition. He reports directly to Fleming.
That said, this hire was quickly followed up by yet another wirehouse recruit on Aug. 6, Michael Outlaw, a 21-year Morgan Stanley veteran, who will run Rockefeller's East Coast recruitment.
Outlaw, based in Atlanta, ran three Morgan Stanley branches and for the past year oversaw the wirehouse's Southeast private wealth offices for ultra-high-net-worth customers and their brokers. 
Dupuy, who worked out of Focus's San Francisco office, will likely be working the West Coast. His last job at Merrill was market executive of the pacific northwest market and head of the wealth management, private wealth and Asia international businesses, with 1,400 advisors and 2,000 employees.
Although their backgrounds are similar, to a point, only Dupuy has experience actually recruiting RIAs. In that sense, Rockefeller may be hedging its bets. 
"Going after wirehouse guys doesn't really jive with the Rockefeller brand," says one source.  
Dupuy may be delayed in joining the firm to work through non-compete restrictions in his Focus contract. 
---
---
Share your thoughts and opinions with the author or other readers.
---