News, Vision & Voice for the Advisory Community
After just three months in-situ as the president of Chalice Wealth Partners, the ex-LPL RIA overseer gets Christopher Giles as chief information officer and Stephanie Holly as chief financial officer.
September 13, 2018 — 2:46 PM UTC by Oisin Breen
Brooke's Note: One of the many interesting aspects of this Chalice startup is that its RIA and broker-dealer's first president, Derek Bruton, is not a co-founder of the firm. Yet, he is far better known in RIA circles than the owners. It hasn't taken him long to make a mark at the firm -- and that seems to bode well for the company. As we emphasized in our first article about Chalice, this is a story interesting both for its Dynasty-like business model and the fact that it offers a second-splash opportunity for some high-profile people who are on far arc of their careers. See: Derek Bruton joins Keith Gregg as Chalice Wealth Partners makes urgent Dynasty-lite bid bolstered by $4.5 million and Aaron Schumm.
At Chalice Wealth Partners, the tall presence of Derek Bruton is starting to reach above the clouds, and he has just drafted two top ex-LPL talents to join him at his latest venture. See (full article): The Derek Bruton effect gets louder as two ex-LPL talents join Chalice on the heels of winning slice of account of $12 billion RIA from Raymond James.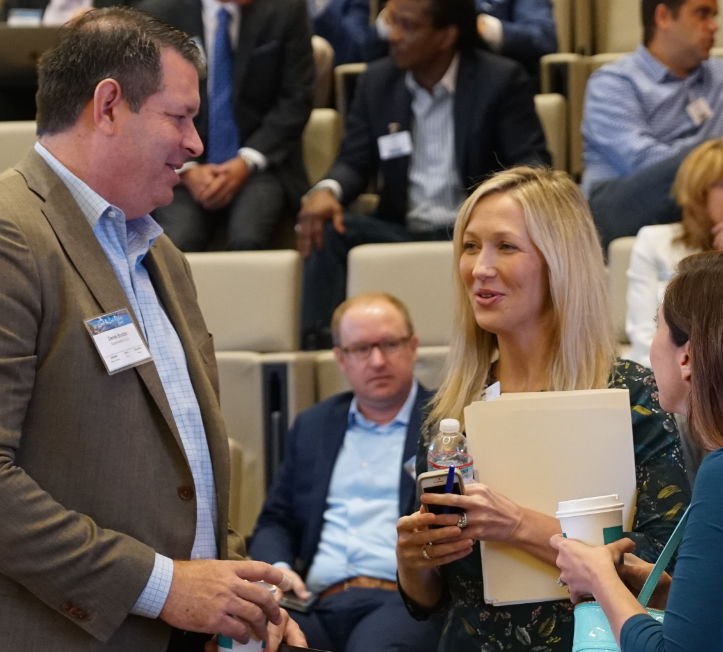 On Tuesday, June 26, the one year old start-up revealed that LPL alums, Christopher Giles and Stephanie Holly would be joining the firm.
Giles will serve as chief information officer and president of Chalice Financial Technology. Holly will become chief financial officer and president of Chalice Enterprise Solutions. 
Their appointments add eight years of LPL experience to Bruton's seven, and hint at the scale of his growing influence.
Bruton, an ex-Stanford basketball star whose height approaches seven feet, was managing director of LPL Financial's RIA division for the bulk of Giles' and Holly's time at the Fort Mill, S.C. IBD. Indeed, this is the third time he and Holly will work together.
Shared history
She joins Chalice from TideRock Holdings, a mid-market private-equity concern also in San Diego, after two years building out its shared services.
Giles, a 17-year Ameriprise veteran, just left his position as the senior managing partner at Carlsbad, Calif.-based GRP Advisor Solutions, which he joined in 2014
Headcount at Chalice is expected soon to reach 20 as three marketing executives join Giles and Holly. Chalice's RIA and B-D, which has more than 100 reps, currently manage $1.3 billion in assets.
Hired solution
One of the most common criticisms of broker-dealers is that their technology is lacking, and this is something that Chalice has worked on making sure isn't the case since it's inception, and it will continue to, says Bruton.
Good technology is a sine qua non for a broker-dealer these days, he explains. "You can't truly control the growth of same store sales. You've got to recruit, but you can't recruit if you don't have good technology."
Now it is Giles' job to ensure the technology purrs, and guarantee Bruton's plans can come to fruition.
---
---
Share your thoughts and opinions with the author or other readers.
---