News, Vision & Voice for the Advisory Community
Perhaps the best-known RIA PR person out there, Jason Lahita built a firm that grew too big to allow him to do what he loved best--getting in the trenches and crafting campaigns.
September 13, 2018 — 9:12 PM UTC by Guest Columnist Jason Lahita
Brooke's Note: Call us the "Bear-Lehman boomers," a swath of RIA-related micro-start-up founders that jumped into the game during or right after Bear Stearns and Lehman Bros. tanked. Jason Lahita's FiComm was very much one of them. He drew from the there's-got-to-be-a-better-way energy of the 2008-2009 debacle and the emergence of RIA 2.0 to create a very RIA PR shop. It boomed. What Jason brought was the idea that authenticity and RIA PR are not mutually exclusive. The proof that Jason truly believes in this harmonization of a cultivated image and news reality is embodied in this postscript article. From the positive reaction I've seen to this article on Twitter, LinkedIn and in my in-box in its early life, he knows exactly what he's doing in practicing what he preaches. The one "mistake" Jason made was to succeed too much. Getting PR neophytes like RIAs -- particularly ones weaned on Wall Street's steel curtain approach to PR -- comfortable with the idea of being themselves in journalistic articles is hard even for the most seasoned pro. It's next to impossible to delegate this coaching and educational task and that appears to be where friction may have built in his soul.
I wrote an article in February, 2013, for this magazine about the key drivers that led me to take the leap and start my former company, FiComm. I kept it real as I could, but, of course, I was bursting with pride about this act of self-realization and the prospects for success.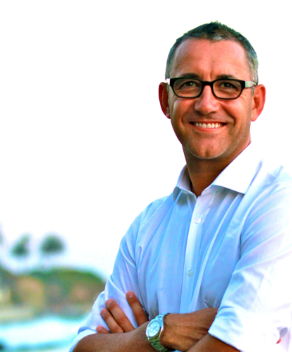 Never would I have foreseen that less than six years later, I'd show up on these pages to write the postscript to my experience, really more because I succeeded too much, rather than too little.
I made myself redundant and removed from the action as revenues streams diversified away from PR. I slowly made myself expendable.
At least, I feel that way in my soul. As a PR person who believes little difference exists between the best PR  and forthright journalism, I am spilling my story in first-person form. See: How my experiences with RIA pioneers, and the love of my mother, inspired me to a different breakaway story
By August 21, 2012, the first full day of FiComm's existence, I had about nine years of financial PR experience.  I cut my teeth under an industry icon, Joe Duran, getting, at once, an education in entrepreneurship, the industry, advisors at large and how the PR game is played.  
Despite having an MBA (that Joe compelled me to obtain), I consider the United Capital days to be the best hands-on education anyone entering this industry, completely green as I was, could ever hope for.  
When I left, with Joe's blessing to work closer to home in LA, I joined a PR agency called Cognito that had reported to me at United.  I built their Los Angeles office and a small foothold in this industry. Ron Carson was my first client.  Carson Group remains a FiComm client today.  
So, when I started FiComm in 2012, I was confident I knew what I was doing – but that didn't lessen the anxiety.  I had numerous fears.  
What if none of my clients come with me? What if I never convince another one to join? What if I am not as good at this as I think I am?  What if I am terrible at building a business?  
Keeping it together
Fortunately, the first two questions were non-issues.  As for the third, I've learned that in PR, as in sports, you are never as good as you think, simple as that.  But if you dedicate yourself to improvement and keep playing the game, most PR practitioners get better week after week.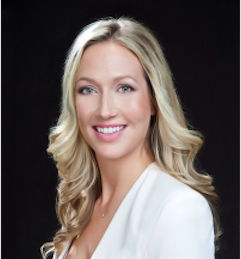 PR can be the ultimate school of hard knocks, but also incredibly gratifying when you do well for your clients.  It was the last question that, looking back, was most frightening.  
After quickly learning that I could indeed win and keep business, and my approach to PR was sound, the business element scared me.  It was my first time, and as more clients and more teammates joined, I worried about keeping it all together.  
 Enter Megan Carpenter.  For those that still don't know my ex-partner, let me shed some light.  Megan is a force to be reckoned with.  Having entered this industry as an intern at John Hancock while still in college, she quickly learned that this was an industry hungry for marketing expertise.
I actually believe that PR and marketing are the financial industry's Achilles Heel. They are to advisors and financial firms what financial planning and investing are to the consumer – mostly anathema.  
When I met Megan, she had about four or five small financial advisor clients for whom she was doing marketing consulting work via her LLC.  I had about the same, all on the PR side.  We were introduced by a mutual client (still with FiComm) Signature Estate and Investment Advisors, a Los Angeles RIA managing about $8 billion in client assets.
A friend of mine from United Capital had gone there and found it remarkable that Megan and I had never met.  
We had lunch at Katsuya in Brentwood in June, 2013, and I recall leaving the encounter giddy.  I think I might have sub-consciously skipped across the parking lot with glee afterwards (but this is hazy).  
Recipe for success
Megan was incredibly sharp, engaging and obviously knew her stuff regarding advisers and marketing.  We immediately collaborated on a few projects and were a great complement to one another.  She was focused, organized, process-driven, and had a burning desire to be a successful entrepreneur.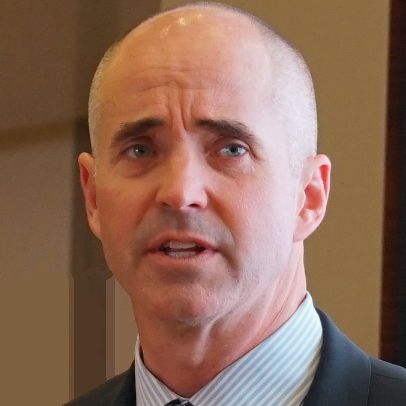 Put us together in a conference room, and at times it felt like we were a world class doubles tennis team – whether on-boarding a new client, or pitching a prospect--we were, in my mind, practically unbeatable.   
By early March, 2014, while in New York City on one of our many trips to get the New York office organized, she made the case for becoming an equal partner at FiComm.  I believe she still has the napkin on which I agreed to this.
In my mind, it wasn't even a choice – she worked tirelessly alongside me and seemed to thoroughly enjoy aspects of the business I did not – hiring, managing the books, doing due diligence on vendors and technology we'd use internally.  Not to mention that she was excellent in a pitch meeting, in a boardroom or standing at a podium.
 As I write this she is preparing to moderate a mock-debate between Dan Seivert and Mark Tibergien, and then address the RIAs in the room on marketing at the ECHELON Deals and Deal Makers Summit this week.  Both Dan and Mark quickly came to recognize her talent, which further validates what I spotted early on.  
For my part, I have built a fifteen-year career in this industry by being good at two things: working with the media on behalf of my clients (PR), and convincing clients to let me work on their behalf with the media (sales).  
When I launched FiComm, I had one objective – practice PR better than the rest and build a company focused on accountability, transparency, hard work, trust and results.  
I believe clients hire a PR agency for the following reasons: to get good, consistent media coverage, across many media outlets, in parallel, and to stay top-of-mind in their industry and target markets, by way of exciting messaging that keeps them and their customers engaged.  
FiComm's PR team became (and still is) very good at this.  We worked very hard over the last 6 years to focus on doing the things that most agencies hate to do: Reporting (now offered to clients via a real-time dashboard); communicating constantly with clients; honestly billing for time and work and never nickel and diming clients.  
I believe these are FiComm's hallmarks.  And I believe they will continue to be.
An epiphany 
So why leave a flourishing company you've founded that employs over twenty people and has diversified its service offering into marketing and creative work for financial clients?  The answer is fairly simple, and was immortalized by Seinfeld's George Costanza: "It's not you – its me!"  
Really.  
After an entire Summer of soul searching and multiple meetings with Megan (we even hired a business coach who ended up acting more the part of a therapist, I think), we realized that we had outgrown our partnership.  
My happiest days with FiComm were when Megan and I were out in the field together crushing the ball.  Nothing was more exhilarating than winning a new deal, be it an advisory firm, a hot new FinTech offering or one of the nation's largest broker-dealer consortiums.  
The beginning of the end for me at FiComm began perhaps the day Megan and I, rather arbitrarily, assigned ourselves formal executive titles.  We agreed that she would be CEO, and I would be President.  Neither of us cared much for titles, or labels, but decided to move ahead with it.  
Megan had a clear vision of what she would be doing as CEO – not so for me.  
At Schwab IMPACT at the end of 2016 I recall telling her I didn't find the title lent me any particular clarity of purpose.  I kept plugging away though – networking, working with clients, bringing on new business.  
I gravitated to my comfort zone, and my communication with Megan gradually worsened.  It is much easier to see all of this now that I'm on the outside. To her credit, at the beginning of 2018, she suggested I adopt the mantle of Chief Brand Officer.
 I briefly considered it, and then agreed to it, while gradually and incrementally giving up control of the PR side of the business.  Looking back now, I greatly regret this – but it is no one's fault other than mine.  
The plain truth is that, perhaps like many RIA execs out there, I am not ready to hang up my cleats and and stop working with clients and my PR team every day.  I'm 43.  And I love what I do.  
I didn't build a highly functioning PR machine only to take a nap in the back seat while someone else drives the bus.  
Amusingly, I used to teach FiCommers in the early days: "You drive the bus, always. You are the expert, and this is why we were hired.  Do not forget this."  
And then I promptly forgot it myself, with regard to the part of the company I was closest to.  I let this happen, but hindsight is 20/20 as they say.  And, when Megan and I could not agree on a path forward that we mutually felt comfortable with in terms of my role, I knew – we knew – it was time for me to go.  
When I called Brooke, whom I've worked with since I was a PR novice and he was a reporter at InvestmentNews, his words were all I needed to hear to verify I had made the right decision.
 "You are being true to yourself," he said.
Playing the game
He knows, as do many reporters I've worked with over the years, that I am happiest when working with a client on a story – shaping it, filling in the holes, shedding light on unique and interesting aspects of my clients' businesses.  
This is not to say that others--at FiComm and other shops--aren't equally, if not better, at it than me. But I've realized that I'm not ready to watch the game from the owner's box.  I'm not even willing to pull a Jerry Jones and stalk the sidelines. I need to be involved in all aspects of the game.  
This will sound crazy, and perhaps flat out wrong to many industry pundits who constantly preach about elevating yourself out of the day-to-day.  They talk about being a CEO, not an adviser, if you want to grow.  Call me crazy, call me a micro manager, a control freak. . . call me whatever you want.  But that doesn't work for me.  
Over fifteen years of drafting key messages, writing press releases, pitching stories, helping to secure clients hundreds of pieces of media coverage and seeing the agency life from every conceivable angle, I'd like to think I've learned a thing or two – and I still have more than enough gas in the tank.
I'm not going to be starting a competing company anytime soon, or joining a FiComm competitor.  I agreed not to do this, and I will hold up my end of the bargain.  As I said to Megan, she has more integrity than just about anyone I've ever met, and I have all the respect in the world for her.
Our separation was as amicable as you could possibly imagine.  Our attorney actually mentioned to me on a call just how shocked he was that we were behaving like such "adults" during the negotiation of my departure.  
I believe we set a new record for speed of a partnership dissolution, as well as genuine affection for one another and a sincere desire to do this the right way.  I wish Megan all the best and I know she wants the same for me – her family is amazing and are genuinely good people.  
Over the years I have come to accept and embrace that change is one of the few constants in life.  My path to starting FiComm in 2012 was a chronicle of major changes – some at my instigation, some out of my control.  My departure from FiComm, born out of necessity for myself, FiComm and Megan, now counts itself among them.  
Dramatic change
When I took my first crack at college out of high school I was woefully unprepared, and was promptly suspended.  After arriving home and being asked to leave my parent's house for the "real world" as they put it, I quickly learned that working at a plant store making dish gardens while attending local college wasn't quite doing it for me.  
Problem was that pesky 1.6 GPA; I needed a dramatic change to get myself squared away.
I walked into the Hackensack, NJ, recruiter's office and signed up to become a Navy Avionics Technician.  Nine weeks of bootcamp, nine months of avionics school, and four years fixing F-14, F/A-18 and other assorted planes on aircraft carriers sorted me out.  
After another shot at college at Jacksonville Community and ultimately finishing undergrad at NYU when my enlistment ended, I planned to go back into Officer's Candidate School. But my future wife had other plans.  
While managing a fine wine store was an upgrade over potting small cacti, I didn't have much of a career path in 2004 when she decided we were moving to Los Angeles, where we live today--another major change.  
After working for Joe Duran and United Capital for about 5 years, having our first child, slogging through a 4-hour daily round-trip commute and enrolling in business school, yet another change was needed – so I joined an international PR agency.  
And after they indicated in various ways that the financial advisory community wasn't really their bag, change was again the order of the day.  FiComm was soon born.  
My mother's illness, which spanned about seven years and began to show itself in 2010, gave me the courage to take the leap,  Her death last year, from early onset dementia, was yet another reminder that life is short.  
We are afforded a very brief time on Earth. Plodding along, going through the motions, is not something I am OK with, nor should anyone be – sadly that's what I woke up to this summer.
Leaving FiComm was an extremely difficult decision – for me, and for Megan.  Neither of us thought our journey as partners would end so soon.  But I have absolutely no doubt this was the right thing.  
Megan will thrive and continue to shine as a thought leader in this industry – she has so much to offer those who work for her and for those who are FiComm clients.
As for what I'll be doing now, I can't say for sure, but one thing is certain, I'm not going to be sitting around in my bathrobe playing 'Call of Duty' all day.  
Its football season, which is fitting because I have my helmet and pads ready. I'm looking forward to applying my energy and focus to one firm.  FiComm is now a fully integrated communications agency, and I wish them well.  
I'm just a financial PR guy and I'd like to think that before too long – I'll be back.
---
Mentioned in this article:
FiComm Partners
Consulting Firm, Specialized Breakaway Service, Marketing & Public Relations
Top Executive: Megan Carpenter, CEO
---
---
Share your thoughts and opinions with the author or other readers.
Nicholas W Stuller said:
September 14, 2018 — 1:15 PM UTC
Marie Swift said:
September 14, 2018 — 8:14 PM UTC
April Rudin said:
September 15, 2018 — 5:04 PM UTC
Brooke Southall said:
September 15, 2018 — 7:35 PM UTC
Kirk Lowe said:
September 17, 2018 — 1:28 PM UTC
---
---