HighTower gets a new CEO, to be revealed later, as Elliot Weissbluth moves upstairs
Elliot Weissbluth's move upstairs ends an era, as Thomas H. Lee's reign begins in earnest, and Mark Cabezas comes in as M&A head.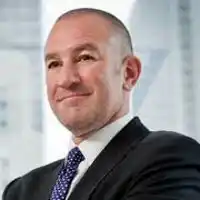 Elliot Weissbluth: [Hightower] is actively engaging with a variety of opportunities.
---
---
---
Boug Desso
November 4, 2018 — 1:10 PM
EW used to be insufferably smug, now he looks traumatized by the bully who stole his lunch money.