News, Vision & Voice for the Advisory Community
FactSet scored its largest deal ever this August, landing the 15,000-strong Merrill Lynch wealth management arm; Next, CEO Phil Snow is targeting RIAs, but they'll be a much harder audience to undercut than the terminal-using crowd at institutions
September 12, 2018 — 8:08 PM UTC by Oisin Breen
Not content with snatching Merrill Lynch from heavyweight rival Thomson Reuters, FactSet CEO Phil Snow is pulling out all the stops to become the Bloomberg of RIAs. But before he can up-sell the terminal crowd, i.e. Bloomberg and Thomson-Reuters, he'll have to come up with a reason to explain why RIAs even need them.  
Prior to the Merrill deal, Factset's wealth-sector focus was "exclusively" on ultra-high-net-worth wealth managers. But as it embraces a more open, or distributed architecture approach --FactSet's attendence at Orion's RIA-centric FUSE conference a case in point -- the plan is to move downmarket.
It looks like a strategic shift, Bill Warmington, managing director and senior equity research analyst at Wells Fargo Securities, said during a recent earnings call.
"As FactSet completes [its] migration from a large mainframe environment to a more distributed server architecture, it would seem to open up an opportunity to really go down-market after the smaller [to] mid-sized wealth managers," Warmington mused.
Snow sees wealth management as an increasing growth driver at FactSet.  "Workstation deployments across top tier clients [are] displacing our main competitors [and] much of our client count and workstation increase is coming from [there]," he told investors during its last earnings call.
But no firm should count their chickens before they're hatched, especially when serving a niche market, says Sean Brown, CEO and president of Chicago-based data analytics firm YCharts, via email.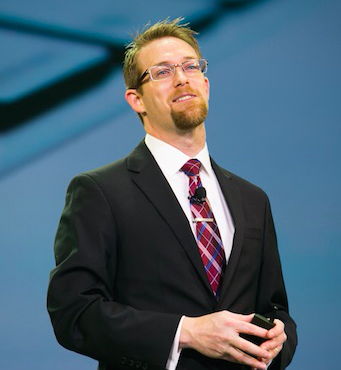 Indeed, there's a nut they must crack, and it's a tough one. Most wealth managers take a long-view when managing portfolios and don't need up-to-the-minute, real-time trading data on a daily basis, unless, perhaps, their clients are ultra-high-net-worth and have a substantial trading position. 
"Only RIAs that actively manage their own strategies and trade frequently will be interested in investment analytics firms like FactSet," says Bill Winterberg, managing principal of Atlanta, GA.-based technology consultancy FPPad.com. "Less than 20% of RIAs fit that profile. Most use TAMPs or their own model portfolios that change infrequently."
"Outside of maybe a few thousand RIA firms, I don't see many more than that buying premium solutions for real-time analytics and access to potentially alpha-generating breaking news,"  Winterberg says.
It's certainly a tricky market to crack, but FactSet's doing a lot right, says Eric Clarke, CEO of Omaha, Neb.-based RIA software stalwart Orion Advisor Services, via email. "The challenge they have is taking their offering to RIAs," he says.
That said, Asa Graves, founding member and partner at recent (Sep. 12) Wells Fargo breakaway, Harrisonburg, VA.-based RIA Graves-Light Wealth Management is one long-standing convert, and FactSet was one of three firms he ensured Graves-Light partnered with at launch, alongside SS&C Technologies' Black Diamond, and MoneyGuidePro.
FactSet's not simply about market-data or research analytics, says Graves. "We supplement the custodian's performance reports with comprehensive attribution analysis [and] comparative risk/return [measures]."
Long-time coming
FactSet's open-architecture move into the RIA space has been a long-time coming. It's already integrated with key RIA software vendors like Orion, Chicago-based Envestnet, Windsor, CT.-based SS&C Technologies and smaller firms like Greenwood, Colo.'s FinFolio.
In April last year, FactSet made a somewhat under-the-radar purchase of  Interactive Data Managed Solutions, now known as FactSet Digital Solutions (FDS). What's proven significant is how this has upgraded the firm's technology stack at one stroke, boosting its capacity to offer web-based portals, open-architecture APIs and mobile solutions.
The purchase really opens up the market so FactSet can target far smaller clients, Snow told investors.  "Distributed architecture allows us to deploy a lot more desks at a lower price-point and have it be much more profitable ... We can] capitalize on [it] moving forward," Snow said.
Right now, the marketplace here is "up for grabs", says Chris Perry, president for global sales, marketing and client solutions at NYC-based data-giant Broadridge, via email. "We see strong headwinds for the traditional market data platform, [and] we also see an opportunity for reinvention and innovation."
"[RIAs are] adding propellant to the extinction of the standalone market data terminal … [that said,] advisors and clients will always need to be educated and informed by market data, but it will need to be repackaged for various levels of AUM, differing asset class priorities and unique business models," says  Perry.
"We've executed well against our strategy of broadening our wealth solutions and capturing wins with large clients," Snow told investors. Now that Merrill is in the bag, the deal demonstrates FactSet can compete and win in this market, signifying its entry into a new area of wealth management, a company spokesperson added.
The Merrill deal puts FactSet's web-based client in front of all the wirehouse's wealth management employees, and links it with $2.3 trillion in client balances. In the last quarter, FactSet's client-base grew by 1.6%, "primarily" in wealth management.
FactSet is the fastest growing company in the $28 billion investment analytics market, according to research from Burton-Taylor Consulting, but it has just a 4.5% marketshare. That said, despite increasing revenues, Bloomberg's marketshare dipped 0.2% to 33.2%, and Reuters' fell 0.6% to 22.5%, respectively.
Two-part strategy
Going forward, there are two parts to FactSet's strategy: Use tools acquired in the IDMS purchase to grow the addressable market, and aggressively pursue headline wins to build reputation, Snow told investors.
FactSet launched a wholesale data marketplace in April, where alternative data providers sell their data on a royalty-payment basis. As of 2017, about 70% of the firm's 9,000 employees were involved in operational roles, including content collection, as well as software and systems engineering.
Firms like FactSet will keep growing at the incumbents expense, says Brown. "Advisors mange their practices more efficiently today … often remotely … [and] modern, web-based, cost-effective solutions will continue grabbing market share."
The fact that RIAs are challenging the supremacy of the broker-terminal model means that market data firms that adapt early and offer greater customization stand to gain, Perry agrees.
Hot competition
But FactSet isn't the only company targeting marketshare in the wealth management space, says Winterberg.  "There are definitely plenty of options for RIAs." 
Major competitors include Bloomberg, Reuters, Morningstar, and NYC trio S&P Capital IQ, Dow Jones, and Moody's Analytics. But a host of smaller firms are also in the mix, like YCharts, San Franscico's Kwanti, and the pairing of Novato, CA.'s Larkspur Data and NYC's RiXtrema.
Another potential upstart in the market is Palo Alto, CA.-based Symphony, a wirehouse and Google-backed startup with $300 million in VC-funding, and 350,000 users at 325 enterprise clients. Notable among them are NYC asset-manager Blackrock and NYC insurance giant AllianceBernstein, which manage a combined $7 trillion of assets.
The Norwalk, CT.-based FactSet is the 5th largest market data seller in the US, behind luminaries like New York City's Bloomberg, the UK's Thompson Reuters and Chicago-based Morningstar.
The hot competition for RIAs is already being reflected in pricing.  A single Bloomberg terminal costs $24,000 per year, and a fully-loaded Reuters' Eikon terminal costs $22,000 per year. If those 15,000 Merrill employees all had their own, the wirehouse could have paid Reuters over $330 million every twelve months.
In contrast, FactSet -- still almost twice as expensive as the S&P's Capital IQ system--costs $12,000-a-head when purchased in bulk, meaning Merrill may have just saved itself a cool $115 million per annum.  
With an entry cost of $20 per-user per-month, Symphony thinks the old-line communication systems on Bloomberg and Reuters terminals are ripe for conversion, and a number of its clients are also investors. But for all its VC-shine, it's finding it far harder to attract buyers than sellers.
Inroads daunting
Making inroads will be daunting. Bloomberg's scale -- it employs over 2,700 journalists and analysts -- means that it gets the "scoops" and breaks them on its terminal, giving traders an edge, says Winterberg.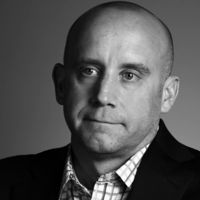 "To dethrone Bloomberg, Factset [would] need a superior and better-connected editorial force."
In wealth management, as opposed to institutional trading, Thomson Reuters "dominates," but this is quickly changing as a result of commoditization. They face a real challenge, says Perry.
"Ubiquitously available products are simply good enough, and they are somewhere between a few dollars a user and free ... The providers who can offer a platform with innovative sector-specific solutions will prevail," he says. 
There's two big problems that Bloomberg and Reuters are facing, despite their storied past: their terminal-based approaches are "antiquated", and they're expensive, says Brown.
"[The terminals] lack usability, flexibility, and mobility … [and] with an increased focus across the financial services industry on containing expenses, their solutions are increasingly vulnerable."
"We've seen [market incumbents fall too,] in other industries, like Xerox and IBM … It's critical for technology platforms to reinvent themselves, or they'll risk becoming legacy providers that keep clients mainly because of inertia."
---
FactSet is a publicly traded company with an $8.944 billion market-cap, and after the Merrill deal was announced, its shares jumped 4.8% to $212.49. Since then the firm's shares have continued to rise.
After just 10 trading days the value of its shares climbed by a further 4.3% to $221.81, an increase of 9.4% on pre-deal levels, and 4.3% in the past 10 trading days. Today, FactSet's shares sell for $233.17, a 14% increase on pre-deal levels.
---
---
Mentioned in this article:
FPPad.com
Consulting Firm
Top Executive: Bill Winterberg
---
---
Share your thoughts and opinions with the author or other readers.
---