News, Vision & Voice for the Advisory Community
No longer the disruptive New York upstart, the $14 billion AUM robo is outgunned by institutional heavy-hitters -- a dynamic Donna Wells knows
September 11, 2018 — 12:00 AM UTC by Oisin Breen
Brooke's Note: The robo naysayers have long made one very boring point about the very exciting prospect of creating from scratch a better, cheaper, fairer and more inclusive financial advice business. Namely, the analysts have pointed to the immutable client acquisition costs they see day in and day out across all channels and products. So when Betterment puts -- eight years down the road -- a tier I marketing executive on its board of directors at a time when it faces continuing challenges in acquiring clients and Schwab is leveraging its brand to great effect, Oisin Breen got busy taking a look.
In the race against Betterment for robo AUM last year, Schwab salted the wound by hiring former Betterment executive Cynthia Loh to head its robo unit. But Betterment didn't get mad, it appointed [announced May 22] a new board member, Donna Wells--Schwab's former vice president of marketing and, more recently, a Mint founding member and former chief marketing officer.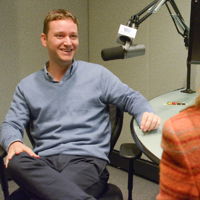 By adding marketing punch, Betterment hopes to regain some of the luster it had when it was a startup darling in 2010--before big players like Schwab introduced copycat robo platforms and began eating Betterment's lunch. 
Betterment Chief Executive Jon Stein is counting on Wells' marketing expertise to make that happen.
"Because of her success, we believe Donna will be a key player in our marketing strategy"  Stein says, via email. "She has an incredible track record of building and growing software products that deliver."
Wells' last non-advisory role was as President and CEO of the Palo Alto, Calif.-based digital training software company Mindflash Inc., where she worked until June 2017. She also serves on the board of San Diego-based digital verification technology company Mittek Systems Inc., and LA-based Mint-style personal financial management startup Happy Money Inc.
She recently left the board of $9 billion AUM wealth management and private banking firm Boston Private Inc.
Something different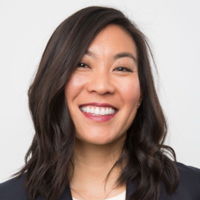 Many continue to see Wells, first and foremost, as a financial services executive. But firms like Betterment -- which she has long admired from a distance -- are her natural home, and she's far more than just a generic marketer, she says, via email.
"That [perception] was true for the first half of my career, but since 2000 I've really been a software executive, choosing to solve problems largely in the financial services space … I consider myself a hacker, even, if not an engineer."
But it's her executive experience that made her appointment a no-brainer, says Stein.
"Her ability to drive innovation within financial services will be highly valuable as we continue to help customers find new and efficient ways to manage their money."
Indeed, Wells' experience isn't just limited to being Mint's CMO when it took the first steps toward being a household name--before it was snapped up by Mountain View, Calif.-based financial software firm Intuit Inc.
She was also CMO of one of the early trendsetters in technology-driven advice at high-net-worth Personal Capital ancestor myCFO -- now owned by Montreal's BMO Financial Inc. Before that, she served as Schwab's vice president of marketing and held the same role, as well as acting CMO, at Intuit.
Wells' appointment is thus a two-for-one deal for Betterment, given the fact that myCFO was the first attempt to build an upmarket robo. In contrast, Mint's focus was mass-appeal.
Betterment has, therefore, brought on an expert in the direct-to-consumer market, as well as someone who's been-there-and-done-that in the headier high-net-worth space, where it has historically under-performed.
Mint has more than 20 million users, Betterment has 361,000. About 400 RIAs serve a small portion of those users, mainly because they use Betterment as custodian and asset manager.
Of the total assets Betterment manages, $11.5 billion is held by its sizeable 360,000-strong downmarket client-base, whose average account balance is just $32,000. Another $2 billion comes from 1,900 higher-paying high-net-worth clients, with an average account balance of more than $1 million.
---
---
Share your thoughts and opinions with the author or other readers.
---