News, Vision & Voice for the Advisory Community
As LearnVest cedes the B2C financial planning niche, Anders Jones gets cash from Warburg Pincus to go after that market with a whole new approach; it includes cozying up to the RIA M&A boys and reinventing how human advisors plan
September 11, 2018 — 10:07 PM UTC by Brooke Southall
After hearing Anders Jones get grilled by Steve Dunlap on the stage at Dan Seivert's conference Wednesday afternoon, I had lots of details burning a hole in my pocket that I then added back into this article. One example is the decentralized "call center."
Brooke's Note: If the wry joke in the financial advice business right now regards the "race to zero,"  the revenge of the racers can be summed up in two words -- financial planning. Firms need to find ways to mass produce financial planning cheaply because people are still willing to pay big for it.  But for the most part, firms hit a wall in filling this need. Stock brokers have long managed several hundred accounts. Make a sale and let it ride. But planners have limited their books of business because they are high maintenance. This start-up, Facet Wealth, boldly takes aim at that problem by building a new financial planing software, then becoming their own customer for it. This is good and different. Facet is also going to compete with RIAs but only after becoming their partners. This is also good and different. The question is whether it'll all work and that is what this article looks at. There is a master plan that involves moving from Silicon Valley to Baltimore. Very different.
Anders Jones has been handed $33 million of smart money to prove that a Merrill Edge-like option for RIAs is viable--without suffering the pitfalls of a LearnVest. See: Merrill Edge eases Bank of America's transition to a post-wirehouse world
The 31-year-old co-founder of Facet Wealth won the series A round of venture funding from Warburg Pincus two years after founding his firm to buy mass affluent accounts from RIAs. Warburg was casting about for its next wealth management play after exiting its The Mutual Fund Store investment in 2017. Hitting a robo wall, Financial Engines buys The Mutual Fund Store for $560 million to bust out of 401(k) confines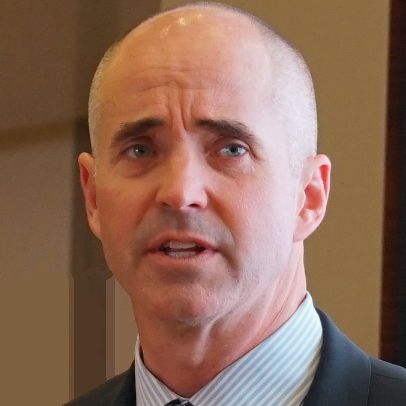 They're managed from a newfangled virtual call center manned by CFPs from their homes -- a departure from LearnVest, the most prominent financial planning direct-to-the-masses startup to date that was run from a millennial cave of games and healthy snacks.
"They were targeted at millennials and females, had no acquisition strategy and held no assets," says Jones. "We're partnering with RIAs to buy their small relationships."
Facet's business resembles, in a way,  the structure of Personal Capital, a sparkling startup success in the virtual advice category of call center delivery. But it charges a set, customized fee that plays off complexity and not the quantity of assets held. See: Personal Capital gets out of Vanguard's shadow with new shape, new deals and a 70% leap in assets
"The company and Warburg are betting that the combination of Personal Capital's business model, and growth via acquisition at the low end of the spectrum where there are virtually no professional buyers, will allow them to create enterprise value like nobody's business," says Dan Seivert, CEO of ECHELON Group of Manhattan Beach, Calif.
Jones is a keynote speaker at Seivert's "Deals and Dealmakers Summit" in Newport Beach, Calif. that runs Wednesday and Thursday this week. This reporter will attend and update this report based on the presentation.
At the event, he said until Warburg approach him, he envisioned raising perhaps $10 million. But his model was so closely aligned with the Warburg vision that the process accelerated for both firms and the deal got to $33 million. "IT was very serendipitous," Jones said in the session.
Mass production
On the bigger stage of Wall Street and national banks, Facet "directionally" bears a resemblance to Merrill Edge, Jones says. It takes smaller accounts off the plates of high-end advisors and mass produces segmented advice under a different brand at a lower price with less service. It's delivered by telephone and the Internet.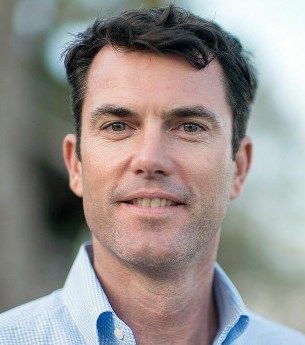 With the emphasis on technology, Merrill Edge took off, and now the discounter poses at least some threat to the full-service firm. See: The amazing success of Merrill Edge and why some legacy Merrill brokers think it's eating their seed crop
The net effect in many cases is more attention at a lower price. RIAs with minimum fees can often end up charging the equivalent of 2% or 200 basis points to small clients. The average Facet client has about $350,000 and the average fee is around $1,600 annually, which amounts to about 41 basis points.
Personal Capital leans toward high-net-worth clients and charges asset-based rates more in the 90-basis-point range. Facet has seven levels. Level one is $40 a month or $480 a year. Level seven is $417 per month or $5,000 annually.
Yet from a business model perspective, the big difference for the Baltimore, Md. startup is in how it tackles the thorny client acquisition model that plagues robo-advisors and other low-fee-for-mass-market startups. It simply buys the accounts from RIAs, paying about one time revenues upfront.
Either Facet Wealth will buy accounts outright -- sometimes dozens in a transaction -- from a single firm. Or, it'll pay for referrals from RIAs -- albeit only if the clients convert. Currently Facet has six advisors on its staff to handle all of its investors, and it works with about 100 RIAs, according to the company. 
Jones reports at the Dealmaker event about an 85% success rate in converting clients to his platform in the 14 deals close thus far. The high conversion rate he attributes to really getting to know the RIAs. "You want a warm hand-off and not a 'we're done here,'" he adds in his on-stage Q&A.
Big assumptions
The plan relies heavily on two assumptions. First, it assumes RIAs don't want a bunch of small accounts gumming up the works, hence,  they are looking to outsource them -- perhaps permanently.
There is reason to believe RIAs may bite on this opportunity, Seivert says.
"Some of them have developed solutions for smaller accounts but those that haven't find them a pesky nuisance, or they have never found an efficient way to service," he says.  "Some charge minimums yielding asset based fees that can top 2%, which make it easier for the advisor to hold onto the accounts, albeit with perhaps some pangs about usurious pricing.
Second, it assumes that a relatively small number of advisors can ably advise hundreds of small-fry investors -- often with giant financial planning needs. Jones says his advisors often get confronted with the 55 year-old who has only saved $300,000 for retirement and needs to step up their efforts to save and invest leading up to retirement.
The latter challenge is the crux, Seivert says.
"Facet's business model and success really hinge on moving from 75 clients per advisor to four times that level," he says.
Jones agrees about the need for an order-of-magnitude leap in CFP-in-call center productivity to make the economics of his business model hum.
"The average advisor spends three hours preparing for every one hour they spend with the client," he says. "Our goal is to take the three hours down, as close as possible, to zero." Currently it's down to about an hour which allows the average phone advisor to do three client calls daily.
The intense focus on this productivity challenge and the symbiosis with RIAs are two big ways that the Facet model differs from LearnVest, which also sought to provide financial planning to the masses with humans in a B2C model. LearnVest shut down its B2C operations this year, Jones says. See: Why exactly Northwestern Mutual bought a digital darling for $250 million, shut it down, orphaned its customers and declared progress
That productivity took a further leap ahead in 2018 because Warburg sent a McKinsey & Co. team in with stopwatces and supervision to determine just how real the productivity gains were. "It was mildly painful," Jones said at the M&A event.
Baltimore bound
Facet's engineering efforts to date focus on that objective,  but it complemented it on the human side by deliberately avoiding Silicon Valley and plunking down the company in Baltimore -- after a miniature version of the headquarters search that Amazon is undergoing so publicly.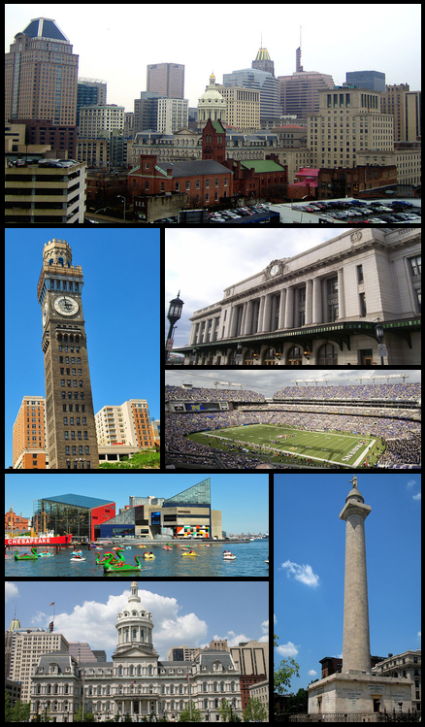 Baltimore is a good place to hire financial talent because of its high quality of life and lower housing costs, Jones says. T Rowe Price, Legg Mason, Brown Advisory, E*Trade and Charles Schwab & Co. all have significant presence there, he says.
It's also a good place for a financial technology firm to hire engineers. The federal National Security Agency (NSA) has 4,000 employees there and Johns Hopkins and the University of Maryland nearby -- never mind the Washington DC beltway technology corridor an hour south.
"Baltimore really rose to the top" after a search that included looks at Detroit and cities in Ohio, Jones says.
There was no local native bias to Charm City, either. Jones grew up in New England, went to college in California (Stanford) and had his first big business success, with Facet Wealth co-founder and chairman, Patrick McKenna in California.
From scratch
After favorably cashing out of a previous venture led by McKenna, the two "started from scratch" and identified two problems to solve -- the paucity of advice for the people who most need it and the inability of RIAs to economically provide the advice.
"We're solving two pain points," Jones says.
Facet may also become morphine for RIA M&A by playing a niche role in deals-- briding the gap between buyer and seller--by providing ready cash at the closing table for a portion of the business that the buyer doesn't want anyway, Jones says.
But Seivert says he is far more skeptical that Facet can wedge itself into RIA mergers because small clients at big HNW or UHNW firms can't be shunted hither.
"It almost seems impossible to divorce oneself from these smaller accounts because they are often attached to larger households and represent kids, or grandkids or relatives," he says.
Jones counters that there are 8 million unprofitable advisory realtionships in the wealth management industry and more than half the advisor ins a survey said they were "open to a discussion: about offloading these relationships. Though Facet targets RIAs currently, it is eyeing broker-dealers and banks as future markets.
But Facet may have an opening with sub-$50-million practices, he says. 
"While these firms are focused on smaller clients, many of them don't have a clear path to liquidity as there are relatively few clear buyers in this small advisor realm," he explains.  
"It is the classic many-to-many relationship.  The online bullet board postings for these smaller practices for sale often lead to a messy endeavor of wading through names of interested parties with no clear credibility halos."
---
---
Share your thoughts and opinions with the author or other readers.
Jamie McLaughlin said:
September 12, 2018 — 1:29 PM UTC
---
---