News, Vision & Voice for the Advisory Community
With eyes affixed on an investments future -- and Schwab throwing open a door -- Eric Clarke's urgency to seize yawning opportunity is apparent in the upgrade of venue and menu
September 10, 2018 — 5:58 PM UTC by Tim Welsh
This was not Park City, Utah with down and dirty hacking, Red Bull cans and squad cars responding to suspicious activity. See: Strung out on Red Bull, and stung by a red-faced landlord, 70 tech nerds and Russian-style judges, Eric Clarke pushes RIA app coders to new limits in Utah suburb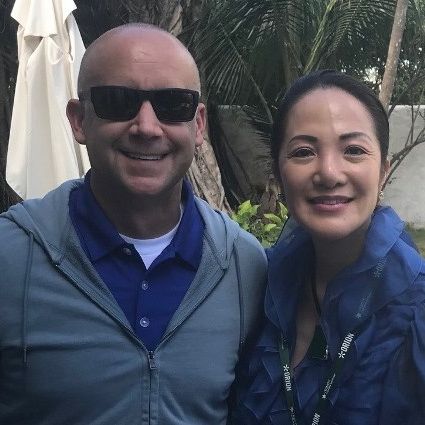 The Orion FUSE conference this year took place at a $10 million, feudal-style McMar a Lago in sweltering Miami. Everyone stayed indoors --despite the omnipresent swimming pool.
FUSE was buoyed by a curated, pre-selected list of the top industry tech firms joining forces with Orion in search of the Holy Grail of new technology integrations.  
Additionally, FUSE was "competition-ized" in the mold of the popular television series "America's Got Talent." Called "Tech's Got Talent," the  industry challenge was designed to garner recognition and respect as the "best-in-show" for technology integration.   
"We really wanted to have more advisor-led ideas in our technology integration priorities, so this fun way of a competition will bring that advisor voice into what we develop and deliver to create more of a 'wow' effect," said Eric Clarke, CEO of Orion Advisor Services.
Also new this year was the overlap of FUSE with Orion's advisor conference, Ascent.  More than 750 advisors gathered at the Fontainebleau resort just a mile down the beach from the FUSE house for several days of sessions, keynotes and to judge the "Tech's Got Talent" third-party technology integration competition.
As a result, FUSE is moving away from a single-point-in-time integration event into more of a multi-month development partnership that culminates at the gathering. Live pitches take place in front of a panel of industry luminaries, as well as Ascent's advisor crowd.
In other words, much of the hacking happens in advance so it's not a cram session.
Growth Potential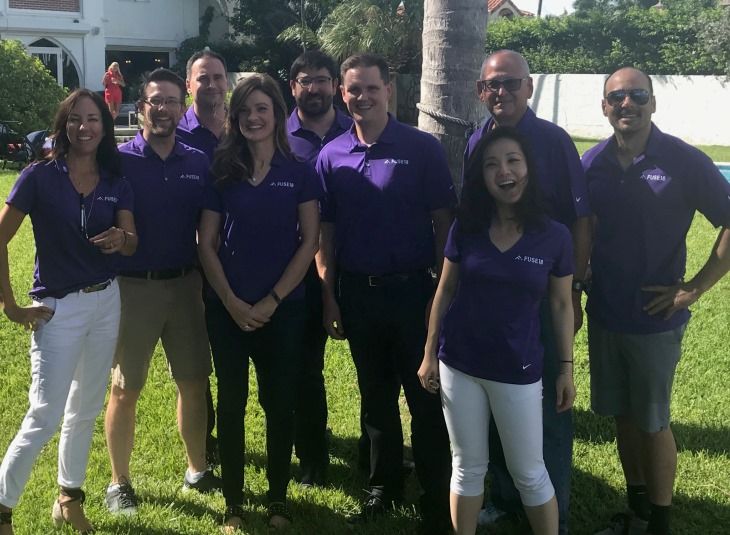 "We are onboarding more than an advisor a day and we expect that pace to accelerate now that Schwab is shifting its strategy to invest in an open architecture, API approach," Clarke said. "Ultimately, as investment management is becoming commoditized, technology like ours brings the opportunity to be efficient and reduce costs, so advisors can continue to tkeadvantage of their growth potential."
Not only did Schwab bow out of the running for muti-custodial RIAs, but it's also coming around to opening its APIs more.
"We think the shift from the custodians to APIs is a big win for advisors," Clarke says. "Advisors' independent mindset mirrors their independent approach to their technology - they don't want proprietary offerings,"
Clarke believes "95% of our users are multi-custodian, so integration becomes an even bigger priority."
New business
News from the conference was the launch of Orion Managed Accounts, an enterprise, white-label platform. It's the first big development from the recent FTJ Fund Choice acquisition. See: Orion buys $10-billion TAMP to take on Envestnet and AssetMark head-on for mega-accounts
Orion is launching a new business unit called Orion Enterprise to target Envestnet's traditional stranglehold on the independent broker-dealer space.
"We will support advisors and enterprises on a broad continuum," Clarke says as he rolled out the Orion strategy.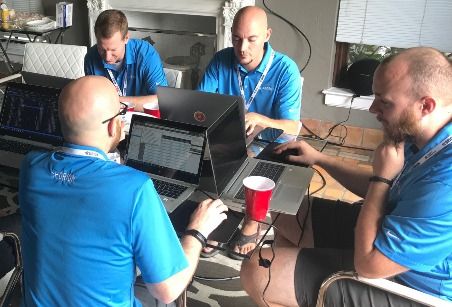 Other product related news from the conference was the launch of "event-driven notifications" designed to automate many of the communications advisors routinely send regarding reasons for portfolio adjustments, market commentary as well as simple, yet important client-related issues such as birthdays.
"Automating these routine communications will give advisors scale and productivity," Clarke notes. "While there is a lot going on around Big Data and AI, we think that advisors should start with the 'small data' they have, which is actionable and what our event-driven notifications can automate."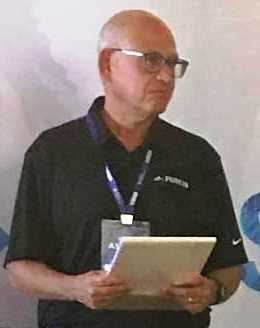 Keynotes
Speaking of data, the kickoff keynote speaker this year was famous baseball general manager, Billy Beane, the subject of Michael Lewis' best-selling novel and the movie, "Moneyball." Beane relayed how he was the first to use data and analytics to optimize the use of players on his low-salary team, the Oakland A's.
By focusing on various analytics, Beane was able to identify low-cost unknowns with a high statistical probability of success and win against much wealthier teams with high-salaried talent, a familiar theme for RIAs as they continue to battle and win against Wall Street..
"We had a data advantage, and it's a mathematical game now," Beane says.  Even years after the 2003 book was published, the A's are, once again, in the 2018 playoff hunt despite having one of the league's lowest payrolls.
Other keynotes were delivered by Dean Karnazes, a famous marathoner who has run just about every marathon all over the world, while United Capital CEO Joe Duran and  "Reformed Broker" blogger Josh Brown delivered their views on the latest trends affecting advisors. The seven-word synopsis: it's all about the client experience. See:  Reformed Broker RIA makes hire to turn his $825-million-AUM firm into a blog incubator with a not-unneeded feminine touch
Wrapping up the conference on the last day, FUSE melded into Ascent for the final "Tech's Got Talent" pitches from a dozen technology vendors with their new technology integrations.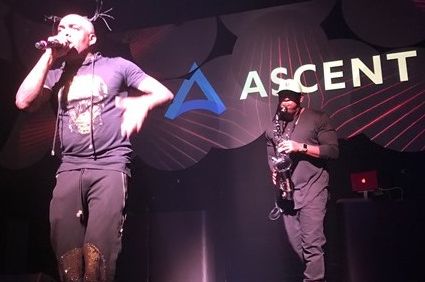 BlackRock and InvestmentPOD provided the cool factor with its emerging technology.  Marty Bicknell-led Shark Tank-style contest chooses to back super-ambitious RIA-automation startup, but his $25-billion RIA'll keep Orion for nowBlackRock demo'd an impressive use-case for bringing Orion portfolios into its AI-based Aladdin analytical tool for portfolio analytics. 
InvestmentPOD, fresh off its big win in the ScratchWorks fintech accelerator, showcased a virtual reality engagement starring Mariner Wealth Advisors CEO Marty Bicknell.  Full disclosure: InvestmentPOD is a Nexus Strategy client.
He appeared in avatar form, walking a client through a virtual "Orion Island" to show the power of VR in providing an engaging, immersive advisor-client experience.
While these two demo's wowed the FUSE house crowd, alas, the judges took more of a pragmatic route in picking its winners.  SaleMove took the "people's choice" prize with an advisor-client co-browsing integration, while Redtail won for "best hackathon" with a Slack integration.
InterGen Data garnered "Best Newcomer" for an Alexa integration and Money Guide Pro wrapped up honors as the "judges pick" for being able to see their plans via the Orion portal.
Conference organizers took advantage of the cool Miami scene to host a final night event at the famous LIV nightclub in the Fontainebleau hotel, featuring '90s rappers pounding away at high volumes.  In a twist for FUSE this year, local law enforcement authorities were a no show at the beach house. Neighbors didn't take too much notice of a bunch of developers coding at all hours, yet another difference between Miami and Park City.
To learn more about what went on at the Orion FUSE and Ascent conferences, check out the many tweets on the #FUSE2018 and #Ascent2018 hashtags on Twitter.
Timothy D. Welsh, is president and founder of Nexus Strategy, LLC, a leading consulting firm to the wealth management industry, and can be reached at tim@nexus-strategy.com or on Twitter @NexusStrategy.
---
---
Share your thoughts and opinions with the author or other readers.
---