Fidelity CEO Abby Johnson is opening the doors to millennials with zero-fee mutual funds; will competitors respond?
Brooke's Note: The idea of Fidelity offering free mutual funds a decade ago would have been right up there with driving a drone to work. Now it blends in with so much of the race to free, or virtually free, portfolio management we hear about. But that doesn't mean it doesn't deserve a look in light of a greater Fidelity strategy under a still-new CEO. Much can be read into this move about what Fidelity is up to. After all, it's alternative -- not to do so -- would certainly yield more revenues and profits for any immediate term. Fidelity is a cash cow. But surely it has a millennial issue for a simple reason. Every financial firm has one. As the king of 401(k)s, Fidelity does not lack for millennials who get Fidelity statements in the mail on a regular basis. Now if only there were a way to signal to them that a modern company could handle their non-retirement assets. Ah, free mutual funds. It'll be interesting to see how this works and whether a couple of zero funds turns into a family of zero funds and what that does to the competition. If it stays at two funds then we can re-categorize the zero move from bold strategy to failed tactic.
If Abby Johnson was bracing for war when she pulled the trigger on zero-fee mutual funds on Aug. 1, she needn't have. The guns of August stayed silent, while she opened the floodgates to millennials looking for an investing entry point and ripe for up-selling other services.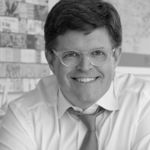 The CEO made plenty of noise when she launched Fidelity Zero Total Market Index Fund and Fidelity Zero International Index Fund and now it can boast $1 billion in new assets in one month.
Dan Sondhelm, principal of Sondhelm Partners, a financial services consultancy in Alexandria, Va., praised her gambit.
"Fidelity's move is a smart one. They're subsidizing a small number of basis points in exchange to gain market share with potentially new investors. They're betting they will recapture profits by selling these clients additional services over the long term," he says.
Millennials are a key market for Fidelity because -- like all legacy firms -- its asset base, largely from boomers and older, gets a bigger withdrawal hit each year. The Fidelity Zero Total Market Index Fund collected $753 million and the Fidelity Zero International Index Fund attracted $234. million as of Aug. 31, according to the company website. It did not add how many of these assets were cannibalized from existing held assets or how many new accounts were set up to buy them.
What millennials like best
Greg O'Gara, a senior researcher who focuses on wealth management at the Aite Group, says Fidelity is "planting seeds" with "strategic market positioning that will appeal to younger-generation clients." He quips that "millennials like free."
Millennials are an amorphous demographical blob born after 1980 but before about 2000. Baby boomers, more specifically, were born between 1946 and 1964. Millennials are mythically known to pay any amount for good sushi or a joyous trip but balk at paying for business services, which they prefer to receive for free over the Internet.
RIAs are also seeking to crack the millennial market but for Fidelity's millennial-friendly funds have been left outside looking in. The zero-fee funds are only for retail investors on Fidelity's brokerage platform, according to a prospectus filed with the Securities and Exchange Commission (SEC). That means advisors won't be able to use them in client portfolios.
That may explain why Vanguard Group and BlackRock only sniffed when the news broke.
BlackRock told The Financial Times that "we have zero plans for zero-cost ETFs."
Vanguard remains mum on whether it'll counter with its own zero-fee funds. Instead, a spokesman emailed RIABiz to say "Vanguard will continue to lower the cost of investing across our entire lineup of index and active funds, as we have for the past 40 years."
In August Vanguard's Total International Stock Index Fund added $4.8 billion of new assets. It charges 17 basis points or .17%.
In other words, Fidelity is 40 years late to the game of low costs so we're not the ones that need to be reactive.
Bigger game
But Fidelity seems to be playing a bigger game than simply trying to undercut the competition by shaving prices. See: How Vanguard, BlackRock and State Street -- which manage RIA trillions of AUM for a pittance -- may artfully make the bill come due by beating active managers at their own game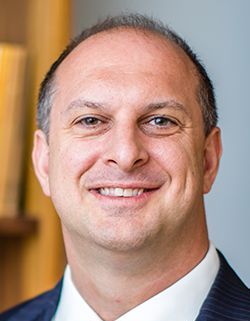 "They'll make money on this and take a wait-and-see attitude to figure out how big the demand is" for zero-fee funds, says Aite's O'Gara.
Fidelity's president of the personal investing business, Kathy Murphy, said as much in an interview with CNBC shortly after the no-fee fund news hit the street: "We look at long-term relationships with clients and we benefit from clients having a relationship of 30 to 40 years with us," she said.
"They want share and scale," says Michael Falk, a partner at Focus Consulting Group. Fidelity's move isn't unrelated to why mutual funds got into the 401(k) business, he points out. "They wanted to gain the trust of investors and get the IRA rollovers when they retired."
With that goal in mind, it's not trivial that charging nothing "makes Fidelity look like a good guy and as a result there's value to the marketing component," he says.
Selling index funds at cost also serves notice to Vanguard, Charles Schwab and other firms with low-cost indexing products and services that Fidelity's committed to upping its game in this space.
Aite's O'Gara sees Fidelity's announcement as a response, in part, to Vanguard, which has long been cutting fees. That includes Vanguard's recent decision to offer free trading on more than 1,700 ETFs on its fund platform, including funds run by competitors.
Other financial firms are getting in the game, too. Recent examples include the Silicon-Valley funded Robinhood, a company that offers a commission-free stock trading app for smartphone users; and JPMorgan Chase, which announced last month that it would offer 100 free online stock trades a year to Chase customers and unlimited free trading to its clients who maintain large balances in their accounts.
Fidelity is now staking a claim in freemium world and isn't shy about how it products compare with the usual suspects. For instance, Fidelity claims in its no-fee fund press release that "100% of Fidelity's stock and bond index mutual funds and sector ETFs will have total net expenses lower than all of Vanguard's comparable funds that are available to individuals, advisors and institutional investors [with the exception of certain Vanguard institutional products].
In addition, "Fidelity beats Schwab's prices for nine of 10 comparable index mutual funds (and is tied on the 10th index mutual fund)."
No big deal
Fidelity's rollout of zero-fee funds--bold as it is from a marketing perspective--isn't as big a deal as the company claims.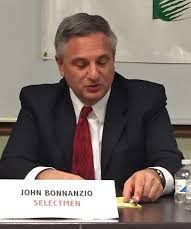 Quite a few open-end index funds and their exchange-traded counterparts have been charging close-to-zero fees for some time. The Schwab US Broad Market ETF (SCHB), for instance, nips investors for just 0.03%.
Shaving off a few more basis points confers bragging rights, which could be valuable for marketing. In practical terms, however, the savings on zero vs., say, three basis points is trivial for all but the largest investors. On a $100,000 portfolio, for instance, reducing the expense ratio to zero from 0.03% saves only $30 a year.
Abby's move also would have been anathema to dad and former CEO, Ned Johnson. He toed the line on being the best value -- not the cheapest. Abby took the CEO reins in 2014 and added the chairman title in 2016, each time succeeding her father.
By pioneering zero-fee funds, her very public capitulation to price instead of value fits with her long-term strategy, according to James Lowell, editor of Fidelity Investor and Fidelity Sector Investor.
"This move clearly reflects Abby's strategic mindset," he tells RIABiz in an email. "She's thinking big and executing on minute details." See: Fidelity Investments makes unlikely turnaround as active equity manager but is it taking on too much risk?
But thinking big first means thinking defensively, according to John Bonnanzio, an editor at Fidelity Monitor & Insight. The rise of indexing has forced a strategic change at the company.
"Fidelity has always thought of themselves as a financial services supermarket. To a large extent, that's been true, with the glaring exception that they never committed themselves wholly to indexing -- it's been a cultural sin.
"Well, even supermarkets recognize that they can't make money selling milk, but they must," he says.
What's the catch?
Vanguard, not surprisingly, was quick to suggest that the new funds may obscure a downside. "What's the catch?" asks Greg Davis, Vanguard's chief investment officer in a recent Bloomberg story. Fidelity insists that it's focused on delivering more value to clients.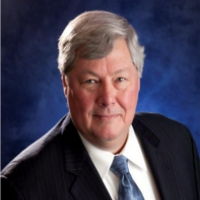 Unlike Vanguard, the price cuts are driven primarily to up-sell and make more revenues. Vanguard is owned by its investors and passes along benefits of scale in price cuts.
"They're not creating a loss-leader product for no reason," says Matthew Crow, president of research and consulting firm Mercer Capital.. "They'll make up the difference [with other products and services]."
Nobody has more places for a loss to lead than Fidelity. It has nearly $7 trillion in assets under management or administration and serves nearly 30 million people, 23,000 business and 12,500 financial advisory firms, according to Fidelity's data.
"They own a brokerage, they own their own fund administration and run their own DTC [depository trust company]," observes Bob Tull of Robert Tull & Co. He's a veteran ETF consultant in Philadelphia who's played a role developing hundreds of exchange traded funds.
The firm has a broad menu of infrastructure that provides the foundation for running zero-fee funds and cutting prices on other fronts, he explains.
"They'll be leveraging all their infrastructure," he says. By ramping up assets under management and administration, the per-unit expense of the fixed costs go down.

Beyond charging nada on its new index funds, Fidelity also announced it now has no minimums on opening new retail brokerage accounts or new purchases of its mutual funds and 529 college savings plans. The firm also said it was reducing fees on its existing lineup of mutual funds, in one case down to a mere one-and-half basis points.
Freemium model
For millennials who grew up with the Internet, free services and products--from smartphone apps to news--sets expectations. Fidelity is exporting the concept to financial services: with a more aggressive approach to marketing the so-called freemium business model.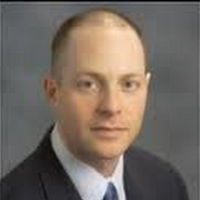 It's a tool for getting people in the door and then cross selling with higher-priced retirement services, says O'Gara.
The timing is right, Bonnanzio adds. "Fidelity has had to re-double its efforts to hold on to market share."
He notes that "with a new chair in place, Abigail Johnson, coupled with several years of 'right-sizing' the company, Fidelity is now in a better position to subsidize the launch of two zero-cost funds and to cut expenses and fees throughout the entire fund complex."
For all the discussion of free, Lowell points to a couple of insurance policies built into the new funds that appear designed to put a cap on any fallout from giving away money management services.
First, the no-fee index funds are offered only to individual retail investors rather than professionals, such as registered investment advisors. In addition, the prospectus language for the products allows Fidelity to limit purchases.
As for the company's spin, a spokeswoman at the company tells RIABiz that "Fidelity is making it more attractive to do business with us by offering zero investment minimums on virtually all Fidelity retail and advisor mutual funds and 529 plans and offering significantly reduced and simplified pricing on existing Fidelity index mutual funds."
One way analysts told us Fidelity makes back its zero fees is by securities lending -- something Fidelity disputes.
"Fidelity's securities lending program is designed to benefit fund shareholders," says its spokeswoman, Nicole Abbott. "Fidelity is not receiving any revenue from the Fidelity ZERO Index funds for securities lending. Nor is Fidelity currently receiving any portion of the income that is generated from securities lent out."
For the moment, however, the consensus view is that Fidelity's new products could be a masterstroke for marketing and asset gathering.
"For the low-cost products the war is always for scale," Crow reminds. "All the major names already have unfathomable scale, but maybe this protects [Fidelity] from the others."
Fidelity's "a prime example of a firm that's able to tap into the marketplace in many different ways and expand revenue," says Amanda Walters, a senior manager at Casey Quirk by Deloitte, a consultant focused on the asset management industry.
Darwinian competition
If Fidelity's setting a new standard in marketing and fund pricing, trying to keep pace isn't going to get any easier. Staying competitive in asset management is already tough, according to a recent Casey Quirk study. Telling the public that asset management should be free, by example, isn't going to help firms that are struggling.
Analyzing results for asset managers for 2014 through 2017 revealed a growing divide between winners and losers. The Casey Quirk research shows that only a quarter of the firms in the study have been successful at raising profits. That compares with 44% that are investing in operations, but have yet to see positive results; another 31% are simply cutting costs and contracting.
If Fidelity's recent actions are a guide, the competitive landscape is on track to further widen the divide between winners and losers in asset managers.
Fidelity, of course, is no stranger to being squeezed by falling fees for active mutual funds (the firm's historical forte) amid a rising tide of demand for low-cost passive products.
But Fidelity has been quietly building a business that's increasingly diversified across multiple segments of the financial ecosystem, and so it's poised to benefit from the loss-leader strategy the firm is advancing.
In a sign of the times, mutual fund assets at Fidelity, although still the dominant slice of assets under management, are slipping while non-mutual funds assets are growing sharply, albeit from a smaller base.
In Fidelity's first quarter of this year, for example, mutual funds assets (primarily in actively managed products) fell 2.9% to $2.087 trillion. By contrast, non-mutual fund assets under management jumped more than 24% to $372 billion, while total non-mutual fund assets, either managed or under administration, edged up 2.6% to $4.767 trillion in Q1.
Meanwhile, top-line profits are up substantially. The private held Fidelity reported earlier this year that its operating income surged 54% to $5.3 billion in 2017 from the previous year – "the first time the firm has topped the $5 billion level in annual income," wrote Johnson in the firm's annual shareholder letter.
Caveat Emptor
For all the excitement about zero-fee funds, there are caveats.
First, Fidelity's using its own indexes as benchmarks for its new funds, presumably to save money, which is no trivial issue if you're giving away the product.
For example, Fidelity ZERO Total Market Index Fund (FZROX) tracks the home-grown Fidelity U.S. Total Investable Market Index. No doubt the cost of developing and maintaining this new index is a fraction of what the licensing fee would be for tracking an established, popular benchmark that offers a comparable focus – the Russell 3000 Index, for instance.
In theory, a different index will have tracking error relative to a more common benchmark. That could be an issue for some investors, depending on the size and persistence of the tracking error. The good news for Fidelity is that targeting a broad set of securities in the US and offshore markets will likely keep the tracking error low.
If the new Fidelity funds are successful, they could inspire the big indexers to follow suit and start launching ETFs and index mutual funds based on new indexes. If so, the profitable business of licensing brand-name benchmarks from Standard & Poor's, FTSE Russell and others may come under increasing pressure in the years ahead.
Another issue that could develop if zero-fee funds expand and grab market share: charges that the big indexers are operating an oligopoly that requires regulatory intervention. Far-fetched, perhaps, but it's clear that Vanguard, BlackRock, and State Street already dominate indexing for the mainstream (read: capitalization-weighted) products. A rise in no-fee indexing would further lock out smaller players.
One analyst who spoke with RIABiz, who wishes to remain anonymous on this point, said the collective market dominance could be interpreted as collusion in the sense that driving fees down is an effort to keep competitors out of the business. A surge of demand for Fidelity's no-fee funds might strengthen this view.
For those who embrace this thinking, the big names in indexing are following in the footsteps of Standard Oil's power play in the late-1800s and early 20th century, when the oil giant nipped would-be competitors in the bud with low prices that were only economic for a company with vast scale.
Regardless of one's view on collusion, the arrival of zero-fee indexing will likely create a deeper divide between mainstream index providers favoring capitalization-weighted benchmarks and the smaller firms, which are effectively being forced to innovate. If you can't join 'em, develop an alternative – smart beta, in all its various guises, for instance.
The good news for Fidelity is that it can continue to brag that it's "the only firm that offers zero expense ratio index mutual funds directly to investors," as it crowed in Internet ads following the announcement... for as long as it lasts.
---
---
---
---