News, Vision & Voice for the Advisory Community
'Everything's up to date in Kansas City, They gone about as fer as they can go;' Giant RIA, Creative Planning Inc., upgrades its Overland Park headquarters to set the stage for more explosive growth
August 9, 2018 — 5:47 PM UTC by By Lisa Shidler
Peter Mallouk knows nothing says success like having the name of your company featured atop a shiny glass office building, and now, he's got just that in a Kansas City suburb overlooking the modest, 6,000 square-foot building where firm, Creative Planning Inc., launched in 1983.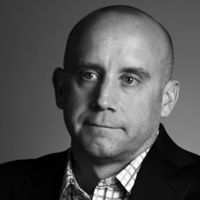 A $36 billion RIA behemoth, Mallouk's company has a new headquarters befitting the image he believes the firm deserves, complete with Silicon Valley style perks, like mother's rooms and even a Starbucks. Now, he has another goal--to top $40 billion in assets. 
Nothing put Kansas City on the map quite like the Royals 2015 World Series win, or the city's storied shout-out in the hit Broadway musical "Oklahoma!" But Mallouk is definitely adding to the city's reputation. 
Or, so the Broadway song goes: "Everything's up to date in Kansas City, They gone about as fer as they can go."
 Of course, he's had some help along the way, and will need to go a lot farther to meet his goal.    
Mallouk's fortunes took a turn when he teamed up with author and noted motivational speaker Tony Robbins to write a book  "Unshakeable: Your Financial Freedom Playbook" (Simon & Schuster 2017). While the profits went straight to a charity, Feeding America, the referrals went straight to Mallouk's bottom line--with a cut for Robbins as well. See: Peter Mallouk-Tony Robbins partnership set to soar on new book but quid-pro-quo details of pact between $23-billion RIA and super-salesman are still murky
Beyond the book's success at generating referrals, Mallouk wouldn't get into specifics.  "That's been a wonderful partnership," he says. "It's always been steady, but it's not a referral program."
He says the notion that his firm is gaining most of its new clients from TD Ameritrade's referral program is also not the case. One source says TD Ameritrade's referrals to RIAs have actually fallen. 
TD Ameritrade spokesman Joseph Giannone confirms his firm's program does not constitute the majority of Creative Planning's new assets.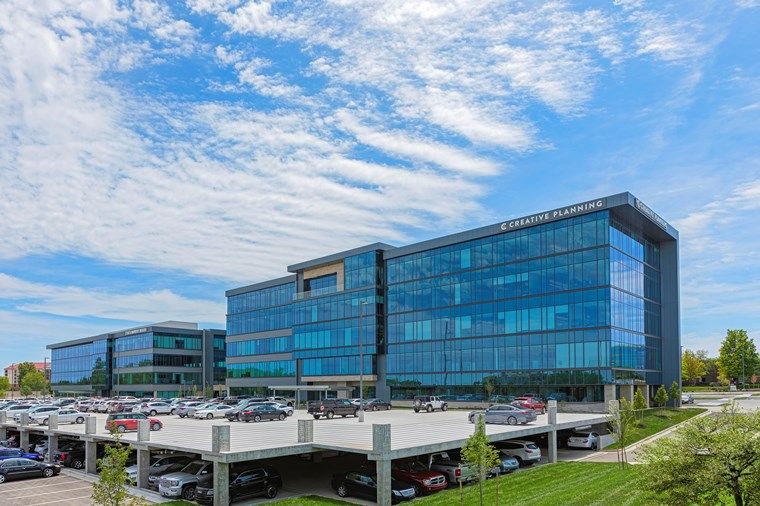 Maybe so, but in the spring of 2016, Creative Planning had $18 billion in assets under management (AUM). In less than two years, the firm's assets shot to $36 billion - a 100% increase.  Creative Planning's net inflow jumped 68% in 2017 - making it the company's best year ever, Mallouk says. 
"Frankly, the growth we have been blessed with over the last 15 months was far greater than ever before and caught us off guard. We knew we needed to invest in a great facility," he says. 
Creative Planning's growth is no surprise to Eric Clarke, chief executive of Orion Advisor Services LLC in Omaha.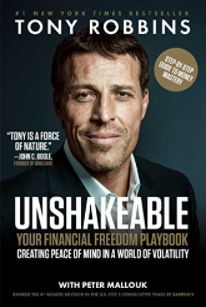 "Watching him grow his firm over the years has been nothing shy of amazing," he said via email. "He has always been focused on how to create the best possible firm for clients and employees and his headquarters speaks to that.  It's an incredible complex that you would expect to see on the East or West coasts." 
Mallouk, 48, who has topped Baron's list of Independent Advisors for three years running, bought Creative Planning in 2004. Back then, its AUM was around $30 million. 
Too Big?
The dramatic growth isn't celebrated by everyone. Marie Swift, president and CEO of Impact Communications, who represents RIAs had used Mallouk's firm for years. But a year ago, she decided Creative Planning had become a bit too big for her family's taste.
"Our financial advisor at Creative Planning, a wonderful gentleman with whom we had worked for many years, seemed to be retiring and there was no heir apparent," Swift said in an email.
Meanwhile, Creative Planning was in the news with growth plans and deals with Robbins at the same time Swift and her family wanted a smaller firm with less ambitious goals.
In addition to the deal with Robbins, his firm also brought on former SEC Commissioner Chris Cox. Journalists Jane Bryant Quinn and Jonathan Clements also joined Creative's Advisory Board.
"Apparently, these big names and their implied or actual endorsements resonated well with some of Creative's current and prospective clients," Swift says. 
"The question in my mind remains, how are long-time existing clients responding to this massive growth plan and the use of celebrities such as Robbins, Cox, Clements and Bryant Quinn? Bigger and flashier may not seem better to everyone," Swift says.
"It was a hard decision to make, but ultimately after a few conversations and checking around in our locale, we determined that it would be good for us to change firms. We just didn't sign up for all that celebrity and a national growth plan," Swift says.
Her family chose FCI Advisors/Midwest Trust, a company that she says is smaller. "The firm is large enough to handle everything we need, but small enough for us to feel important. Midwest modest is another term that comes to mind."
Mallouk counters that Creative has the scale to meet our clients' needs but still maintains the fiduciary perspective clients coming over from brokers are looking for.
"These things are certain: We have more advisors and specialists per-client than at any time in our history. We are able to access investments for our clients we didn't have the scale to access until recently and we are able to offer more services to clients than at any time in our history," he says. 
Silicon Valley perks
Creative Planning has about 600 staffers; nearly 400 of them work out of the just-opened pair of innovative Facebook-style buildings. The first building is 125,000 square-feet and the second is 100,000 square-feet. Currently, the company is using just half of the smaller building. 
The Overland Park headquarters features glass from the floor to the ceiling, which gives it an innovative look. It also features mothers' rooms, workout room, and a Starbucks open to staffers and guests, perks more common at Silicon Valley startups than traditional advisory firms.
Spending this type of investment on a headquarters says a lot about Mallouk's business plans, Clarke says. 
"I think when you look at where owner's put their money, it says a lot about what they value.  A publicly traded company likely wouldn't have invested in a headquarters like that, he explains.
"This is long term thinking – thinking about people – thinking about clients and employees.  It can make sense but you need a long time horizon for it to pay off."
Some people like to drive a Ferrari to let everyone know they've arrived. RIAs apparently like to erect buildings and corporate campuses.  
Ken Fisher's company, Fisher Investments, holed up in 2009 in a new 30,000-square-foot office/home combo on a headland between the Valley and the Pacific Ocean. Locals in Woodside, Calif. call it the cult-on-the-hill. See: The world's largest RIA takes the cult-on-the-hill to the Washington state woods
In 2016, NorthStar, the Clarke family creation and Orion owner, built a giant corporate campus in Omaha to house some 700 employees. See:  Orion's parent NorthStar tops 700 employees, finishes second Omaha campus and taps a super-exec from central casting to run it all
This year, David Welling  moved his multibillion-dollar RIA roll-up, Mercer Advisors Inc. from Santa Barbara, Calif. to Denver, to spread its wings against a competitor with almost double its managed assets. See: Determined to out-Joe-Duran Duran's United Capital, Dave Welling moves his $12B roll-up's HQ to Denver
Focus on growth
Now that Mallouk has a diamond as big as The Ritz, he's focused on filling the building. 
"We've always grown between 30% to 55% a year and that was the normal range for us," he says. 
"From 2014 to 2016, the percentage of growth had declined to the lower 30% [range]. In 2017 and 2018, our growth really re-exploded to a level that it hadn't been before. As we look at assets we brought in 2017, there were several billion more," he adds. 
Mallouk, an MBA who also holds a law degree, points out his firm in 2016 made the decision to open 12 brick-and-mortar offices across the country. His firm now has 26 offices in various cities. See: Power Player: Peter Mallouk hired 100 advisors in the past year to sop up referrals and fill 12 new brick-and-mortar branches 
But he says the new offices didn't trigger the growth - but rather client longevity which equated to more referrals. 
Creative has also tapped a more plain-vanilla source of growth, managing 401(k) programs.  its portfolio has grown to more than $3 billion. Five years ago, the company was managing around  $500 million. At the time, its total assets were about $5 billion.
In that sense, his new building is a reflection of the service he says Creative offers.
"Our main focus is the clients. We wanted to be easy to access. It's very accessible and easy to find. We wanted it to be comfortable," Mallouk says.
"We wanted to emphasize light. It's nearly 100% glass. You can see from the road and see the windows very clearly. There is light all of the way through.
"The idea was I wanted the team here and the clients to feel extremely comfortable," he explains. 
---
Mentioned in this article:
---
---
Share your thoughts and opinions with the author or other readers.
Jeff Spears said:
August 9, 2018 — 8:08 PM UTC
---
---