David Solomon: Organizations, to move forward, have to evolve, they have to change, they have to adapt.
Brooke's Note: Under Lloyd Blankfein's reign as CEO, Goldman Sachs was known on Wall Street as a bare-knuckle brawler. But he also maintained its brand through the punishing Great Recession. The alpha predator firm is still setting a standard for competence and hard work -- at least in carnivorous investment banking and trading circles. Still, Goldman wants more, and wealth management may be the key to its strategy, with big potential for growth and a less volatile revenue stream -- a boon for its publicly traded shares. David Solomon, Blankfein's successor, is supposed to be able to do all. But whether he can slip a velvet glove over Goldman's iron fist remains to be seen. RIAs may benefit from getting access to more Goldman products and it may see more wealth management competition -- or not. Cracking a culture is hard to do.
After a number of years damning wealth management with faint praise and token efforts toward more "digital" and more millennial-friendly forms of asset and wealth management, Goldman Sachs & Co. may have just made its biggest move yet toward RIA-ification.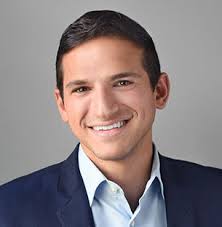 David Solomon is expected to be the catalyst who leads Goldman into the 21st century--literally--instead of just milking its super transactional businesses. He was picked last month to replace CEO Lloyd Blankfein, who ruled the bank for 12-years and instilled a swashbuckling, one-for-all, all-for-one trading culture. Solomon's DNA couldn't be more different, observers say.
"I like the term 'RIA-ification' of Goldman, and I think their actions are definitely leading in that direction," says Louis Diamond, principal of NYC wealth management recruitment firm Diamond Consultants. "They've shown they want to open up. It seems like Solomon's cut from a different cloth than other CEOs. His interests are more aligned with millennials."
Blankfein, 63, will officially depart in Jan. 2019. He leaves a legacy that has made Goldman the largest underwriter of initial public offerings in the world. It can rightfully claim it creates more ultra-high-net-worth investors and wealth than any force on the planet. (It recently retook the lead from Morgan Stanley.)
Yet Wall Street's most powerful firm botches the hand-off, according to people who worked there, leaving billions of dollars on the table.
Goldman Sachs Private Wealth Management (PWM) ends up managing a fraction of the assets created by the firm's investment bankers. Its 500 to 600 advisors (read: stockbrokers) are technically set up to handle the needs of the ultra and uber wealthy, but it's never really worked that way.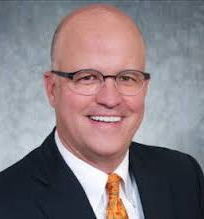 Many of these assets traditionally end up at JP Morgan, US Trust, Northern Trust or even Merrill Lynch. In the past decade, RIAs have increasingly joined the party and won the accounts of the suddenly wealthy. See: Why a $3 billion UHNW team in Newport Beach bolted Merrill Lynch and what breakaway bugs are reading into it.
Confluence of factors
Former Goldman Sachs PWM execs blame a confluence of factors, starting with the wealth managers themselves -- each with their own books of business. The issue of varying quality only gets exacerbated by a long-held bias toward proprietary asset management, which diminishes choice, raises fees and makes a mockery of the idea of portfolio customization that the ultra-wealthy expect.
With Solomon aboard, Goldman won't tear up the old hard-hitting investment banking play-book, but its foray into ethical investing and retail banking isn't "just spin," says Diamond.
Though Blankfein leaves his CEO post with the distinction of guiding the firm through the rough years of the Great Recession--and profiting handsomely off its clients--a sense, internally, exists that he was always a mercenary brought aboard from J. Aron & Company. Goldman bought the company in 1981 to enter the commodities trading business.
The unit flourished, but these new traders were cut from different cloth. Notably they were seen less as relationship guys and more like a group of people who could spin gold from straw.
In contrast, Solomon is seen as a more pedigreed Goldman Sachs executive who better understands human relationships and their value in building a business. Yet, he also understands the realpolitik of Goldman's culture, which has generated billions of dollars in cash flow from multiple revenue sources.
Solomon's first winning move after taking the Blankfein reins, Oct. 1, was to spend time with the firm's summer interns, fully aware how pivotal they are to the firm's future. The days when Goldman had its pick of the Ivy League are over. Facebook, Google, Amazon and other tech start-ups are now drawing the best and brightest. That alone is forcing Goldman to rethink its culture.
Inside sources say Solomon has the power and backing to shift course.
He has lobbied successfully for the introduction of new technology for trading and investment management and pushed to move salespeople into investment banking. Additionally, Goldman has tasked its fledgling retail bank and its asset management division (GSAM) to grow annual revenues by $5 billion. See: Robo-deal catapults Goldman Sachs into defined contribution business that's as downmarket as it gets
Solomon is also seen as a key force behind a slew of new initiatives, including an automated mass-market lender -- named after Goldman's founder Marcus Goldman -- as well as the acquisition of public facing firms like Motif Investing, a customizable value-based ETF portfolio manager, and HonestDollar, a direct-to-investor 401(k) robo-advisor. See: As Goldman Sachs' badly kept secret about branding an advice robot leaks out, Goldman-watchers see contours of Lloyd Blankfein's grand if 'scattergun' virtual advice strategy take shape.
Goldman's half-year profits for the period ending June 30 surged 44% to $2.6 billion and revenues hit $9.4 billion, marking the firm's strongest performance since 2009.
Ying and yang
On July 23, Solomon showed he's serious about diversity by adding three women to the firm's exclusive management committee. Chief strategy officer Stephanie Cohen, a partner for just four years, is the most high-profile appointment to the now 33-strong committee. She's behind moves to reinvest Goldman client and company capital into female-founded companies.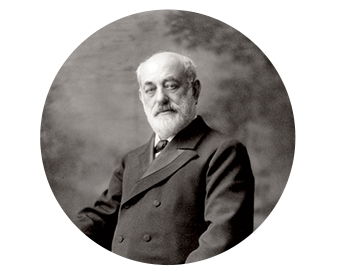 Alison Mass, who leads the investment banking division's strategic and financial strategy group; chief administrative officer Laurence Stein and Sheila Patel, who heads up Goldman's international asset-management division, complete Solomon's additions, which bring the number of women on the committee to seven, or 20% of the total.
In March, Blankfein and Solomon penned a joint-letter promoting diversity and equal pay for women, and Solomon has also made it his personal mission to cut famously high levels of overtime.
That said, Solomon, 56, a yoga-practicing, green-evangelist, is still grounded in Wall Street's money culture.
He got his start selling high-yield, low-rated corporate debt as a 24-year-old in 1986, along side junk-bond "pioneer" Mike Milken at Drexel Burnham Lambert. He later moved to Bear Stearns (1991-1999).
Put simply, for all that Goldman may talk a progressive game, the bottom line still counts, says Jeff Spears, president and head of wealth management at $570 million AUM high-net-worth RIA Fort Point Capital Partners in San Francisco, via email.
"All executive changes have a spin component ... I wouldn't expect major changes from Solomon. If it ain't broke, there's no need to fix it."
Sea change?
Others, however, see a possible sea-change in direction.
The Goldman tanker is turning, says Diamond. "They're dipping their toe into a more consumer facing [market] … [that's] already a big departure from the past, where they used only do private banking stuff for wealthy clients."
The Fidelity RIA loan deal may just be the start, he adds. "For larger more exotic type things, I know Goldman is open to working with RIAs on a one-to-one basis." See: Sparks fly after FundFire reports that Merrill Lynch and Goldman Sachs are offering some RIAs their corner-office research.
"Goldman will still be leading players in their traditional businesses, but with their [boosted] technology capabilities and brand, and [new] people who want to work with them, they're seeing an opportunity to diversify their revenue stream."
In technology terms, Goldman has also broken the habit of a lifetime.
Previously the approach was to build software, not buy, says Marty Chavez, Goldman's chief financial officer in the firm's most recent earnings call. "We changed that approach to see if we can find [what we need] in open source or [if] we can find something that's already out there."
Goldman opened a door to RIAs with a July 2017 agreement with Fidelity Investments Inc. in Boston to provide loans to Fidelity-custodied RIAs and their clients. In Dec. 2017 it launched "just" ethical business ETFs, and in Jun. 2018 it rolled-out environmentally-friendly ETFs. See: The wild ride that Goldman Sachs took to launch its first ETF -- one that even an RIA could love?
Goldman now has 15 US traded ETFs with total assets under management of $8.53 billion, a sum which has almost tripled in the past seventeen months. That works out to a $325 million a month rate of increase. If it holds, it will mean double-digit growth by the end of the year.
Goldman has even taken steps to digitize IPOs and has approved the use of start-up Betterment's robo-advisor. Since 2016, it's offered RIAs Goldman-managed portfolios, including its ETFs. See: Betterment makes Goldman Sachs and Vanguard partners as it shifts into higher RIA gear.
It should come as no surprise that Goldman will go to significant lengths to, at the very least, talk the RIA-friendly enlightened wirehouse talk, says Jeff Spears, president and head of wealth management at $570 million AUM high-net-worth RIA Fort Point Capital Partners in San Francisco, via email.
"Goldman understands the needs of the market ... The investment banking world has changed for good. 2009 incomes might be achieved, but with a significantly different business mix," he says.
Both of Solomon's predecessors as CEO also served as chief operating officer as the last step before their rise to the top -- Blankfein for two years, and Hank Paulson for four. Ultimately the new yogi's apotheosis follows a very well-trodden path. The road ahead is his to make.
---
When Blankfein's departure was formally announced, Goldman shares were down 10% in the year-to-date, and stood at 16% below mid-March highs. Since the announcement Goldman shares have climbed by 3.3%, and are down 7.7% in the year-to-date, 14% below 52-week highs. In the past twelve months, however, Goldman shares are up 2.6%.
---
---
---
---
Jamie McLaughlin
Goldman Sachs is worthy of praise for many things including a culture of excellence but the editorial thesis that they might suddenly abandon their prowess as a manufacturer and distributor of product and adapt their cultural norms, performance and compensation systems to a lower-margin advice-led model is simply poppycock.
Jeff Spears
August 9, 2018 — 12:45 PM
Goldman has several competitive advantages they can leverage but several more that the new leadership needs to adopt. Advantages - 1.brand 2. training program 3. team partnership structure New - 1. Empower PCS with management leadership positions 2. Include PCS in investment banking commitment committees 3. Integrate new policies and procedures into the investment banking training I'm with Jamie - I'll believe it when I see it. Until then it is poppycock:)
John Woodman
August 29, 2018 — 7:13 PM
I love Jeff Spears comment: ...."all executive changes have a spin component......" This from someone who should know about spin. JS the master of spin, a BS vendor! Pumping internet stocks with no earnings to clients in the 90s instead of being a student of the markets to today where chameleon like he reinvents himself as a prudent, concientious, jucidious fiduciary of client assets. HAHA Leopards don't change their spots.
Brooke Southall
August 29, 2018 — 8:13 PM
John Woodman
August 29, 2018 — 8:41 PM
Quite possibly, but not from any original idea of his own. Monkies with Darts did better. Nothing but a salesman: parrot then pump what others recommend yet somehow "spun" it all when things go sour. Prudent Man Standard be damned. Act in your clients best interests. huh? ha!