Allison Brecher: In many cases, fees are buried, service offerings unclear, and administrative burdens cumbersome. The bill does not address any of these challenges.
Brooke's Note: As an journalist in September 2018, you want to catch Donald Trump doing something right to make real news. Man bites dog. So I was excited to see him sign an executive order that could do good things for unlocking a 401(k) system that fails small businesses. And hopefully the letter of intent he signed Friday is a step in the right direction. But Aaron Schumm and Allison Brecher may have intellectually foiled my efforts to present readers with an unfettered piece of good news. The president whose administration oversaw the takedown that of a DOL rule that would've put investor interests ahead of their brokers will need to do much more homework. As conceived, it's still questionable at best whether small business owners are on safe ground participating in multiple-employer plans without taking on unquantified liabilit iesand an uncertain amount of control.
The new Donald Trump executive order issued today for 401(k) plans is a net gain for financial advisors and a slight ding for custodians of IRAs.
The president's directive to the Labor Department, means to remove hurdles for small employers to compete with big ones in delivering 401(k) benefits by allowing them to band together across industries and state lines. In other words ERISA will be modified to allow multiple-employer plans federally, something that only states allowed up until now.
"The MEP issue will likely be the most impactful for RIAs," says Jason Roberts, CEO of Pension Resources of Los Angeles.
"Experienced retirement plan advisors are constantly looking for ways to generate scale – particularly in the under $10 million market where 90 percent of plans are today. Serving as the investment advisor to a MEP allows the advisor to maintain a single fund line-up that will be used by each of the adopting employers' plans."
But Aaron Schumm, founder of Vestwell, a company that facilitates the offering of 401(k) plans by RIAs is less sanguine about MEPs. Vestwell jets ahead and adds pilots on the fly to keep startup on course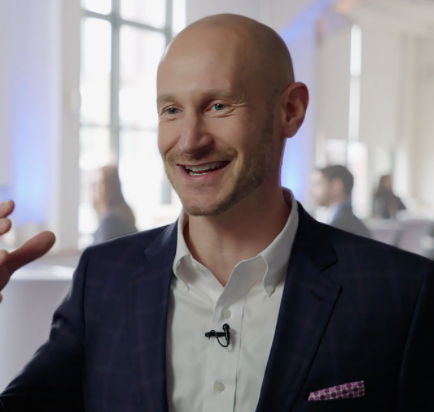 "I would be hard pressed to think an advisor would argue she or his is doing what's best for her or his plan sponsor client by shoving them in an MEP box," he says. "The current construct is not yet to a point where it is beneficial for plan sponsors and employees. When it is, we will spin up an MEP. But, as it stands, with the right platform, it's more cost effective and done in the best interest of the clients with a custom, tech-forward platform."
Vestwell's general counsel, Allison Brecher, explains in a letter the contours of that box.
"Unfortunately, a more 'fair' cost doesn't give plan sponsors a better understanding of what they're getting with a retirement plan. In many cases, fees are buried, service offerings unclear, and administrative burdens cumbersome. The bill does not address any of these challenges."
Politictally, however, it's not controversial, unlike the DOL [fiduciary] rule, which pitted brokers against advisors.
"Legislation backed by both Republicans and Democrats is pending on Capitol Hill that would have a similar impact to the Trump directive," Bloomberg writes.
Small employers can outsource most aspects of the 401(k) offering -- but not their liability.
"While the adopting employers will still be considered fiduciaries for decisions relating to joining and staying in the MEP, they can delegate day-to-day management to the MEP sponsor," Roberts says.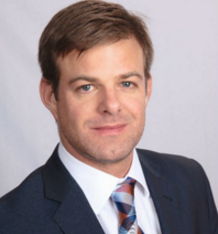 Still, there is some relief, according to Marcia Wagner in her email alert to clients of Wagner Law Group.
"That legislation would also address another hurdle to these open-MEPs, by eliminating the "one bad apple" rule, under which an act that would disqualify the plan of one participating employer would adversely affect the plans of all participating employers. An unresolved issue with respect to open MEPs is the extent to which participating employers would retain residual fiduciary liability under such plans."
Brecher expresses similar concerns in her writing.
"While the bill states that fiduciary responsibility can be offloaded, some would argue that is already the case today with a 3(38) offering," she says.
So the new bill may offer false promise.
"It is unclear whether the new bill would offload liability of all responsibilities – such as the responsibility of the plan sponsor to select an un-conflicted provider – but doing so would require a re-write of ERISA laws rather than just a notation in a new provision. In addition, it is not clear who – if not the plan sponsor – is responsible for protecting the plan against conflicts of interest, prohibited transactions, and other such obligations."
Only businesses that have a common interest are currently allowed to pool their retirement assets into a single 401(k). The measure would allow any businesses, from car dealers to barbershops, to join the same plan.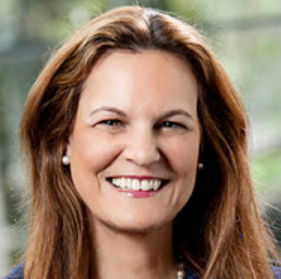 Though mostly retirement specialists can take advantage of the new rules, classic RIAs should see the change as positive.
"For the generalist advisor, who may not have the expertise to compete at the MEP sponsor level, there is still the ability to serve the employees/participants at the adopting employer level," Roberts says. "We see a lot of this today in the open MEP market."
He adds: "The more sophisticated firms will serve the client in the boardroom and leave the breakroom services (participant enrollment, investment education, etc.) to a local advisor that focuses more on serving individuals. A lot of the specialists don't have the staff to cover employee-level meetings, but this too has been slowly changing as more of those firms have been adding individual wealth advisors internally and letting them do the employee meetings where they can also develop relationships to advise on assets held outside of the plan and take on IRA rollovers."
But there may be fewer rollover assets in IRAs if the Trump directive comes out as envisioned. It contemplates allowing retirees to leave assets shielded in their 401(k) plans rather than for required distributions to kick in at 70.
J. Mark Iwry, who oversaw retirement policy at the Treasury Department during the Clinton and Obama administrations says a proposal he made under the Obama administration is now part of a bill in Congress that would exempt retirees with $250,000 or less in tax-deferred assets, according to a Barron's article.
"Certainly, allowing money to stay in a plan longer by extending the age for RMDs would have an impact on rollovers and leave more assets with plan providers versus IRA custodians," Roberts says.

---
Related Moves
October 14, 2021 – 8:58 PM
---
---
---
Mentioned in this article:
---
---
---